Highlights
Samsung 50MP ISOCELL GNK launched with improvements in dynamic range.
Samsung 50MP ISOCELL GNK is the successor to 50MP ISOCELL GN1 launched in 2020.
The new sensor has been designed with a focus on shooting dynamic scenes.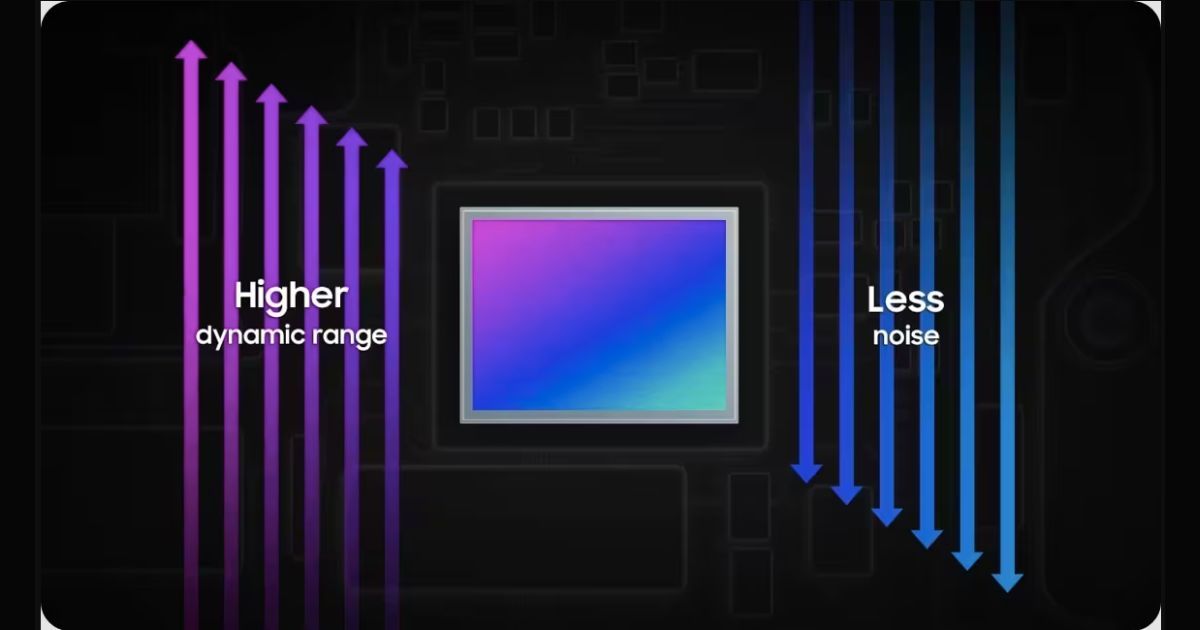 Samsung has unveiled its new 50MP ISOCELL camera sensor with performance improvements and different smart technologies. Samsung 50MP ISOCELL GNK is the successor to the 50MP ISOCELL GN1 that was announced in May 2020. The two sensors are identical in terms of specifications, but the new one comes with dynamic range improvements, thanks to Dual Pixel Pro as well as advanced HDR technology.
As per Samsung, the new 50MP ISOCELL GNK has been designed with a focus on shooting dynamic scenes. The dynamic colours will see an improvement as well, thanks to frame based Smart-ISO Pro which can create images with a colour depth of up to 14-bit. We look at the features of the new Samsung 50MP ISOCELL GNK camera sensor.
Samsung 50MP ISOCELL GNK Features
Samsung 50MP ISOCELL GNK is 1/1.3-inch in size, which is the same as its predecessor. Further, it offers 1.2µm pixels, which also remains unchanged when compared to the GN1 sensor.
However, the new GNK can produce images in a higher dynamic range of up to 102dB, thanks to an improvement in the HDR performance. In addition to adding more colour depth to photos, the single frame based Smart-ISO Pro is also said to improve dynamic range. The GNK sensor takes advantage of three different ISO modes to minimise motion artifact.
The company says that the sensor is capable of quickly focusing on moving objects and producing sharp photos, using the Dual Pixel Pro autofocus. With the GNK, users can shoot videos in 8K at 30fps, while not losing too much field of view. Autofocus and HDR video in FHD mode with up to 240fps frame rates are supported as well.
When it comes to photography in dim-lit situations, Samsung has brought some improvements to the department as well. The GNK sensor is said to achieve higher light sensitivity to produce quality 50MP images.
Which Phones Will Get The Samsung 50MP ISOCELL GNK?
As of now, Samsung has not revealed any details regarding which smartphones could come with the new image sensor. However, as the company is gearing up to launch its new Galaxy S-series flagship devices early next year, we expect that these could be the first phones to feature the GNK. Of course, it is expected to be used on non-Samsung smartphones as well at a later stage, as has been the case with its GN1 sensor as well.
For those unaware, Samsung is expected to launch its Galaxy S24 series smartphones next year and the launch could happen as early as January, if we go by rumours. Do keep in mind that the company itself has not made a launch date official yet.
The Samsung Galaxy S24 series could include three smartphones – the Galaxy S24, Galaxy S24+, and Galaxy S24 Ultra. A Fan Edition (FE) variant of the Galaxy S24 could also launch at a later stage, going by the past records. Details are unclear at this point, but previous leaks do hint at a number of AI features and improved zooming capabilities to enhance the photography experience on the Galaxy S24 Ultra. We will have to wait for the official launch to know more.