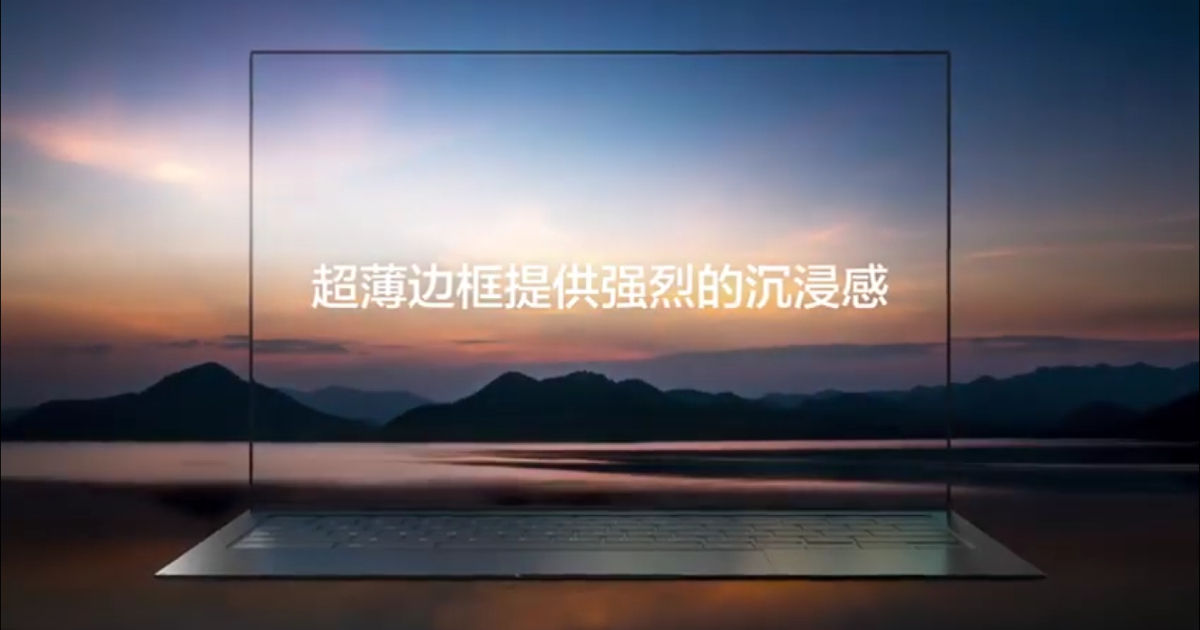 After under-display fingerprint sensors, companies are now moving towards under-display cameras. And while many have expected this to revolutionize smartphones in future, Samsung's first such product of 2020 is going to be a laptop. The company posted a preview of the product on its Weibo page earlier, first spotted by XDA Developers, calling it the Samsung Blade Bezel laptop, and the product uses an in-display camera instead of a regular webcam. This, of course, reduces the overall size of the laptop and makes it more compact than usual, both in terms of size and thickness. It also happens to be one of the first products ever to use such a camera.
The Samsung Blade Bezel laptop has an almost bezel-less display and the company claims it has a 93% screen to body ratio. The laptop, of course uses an OLED display from Samsung Display, something laptop makers have been moving towards gradually. This means it will offer better colour fidelity. The overall thickness of the device also drops to a mere 1 millimeter, while it weighs only 130 grams. That also makes the laptop thinner and lighter than most ultrabooks on the market today.
The thin body though could affect how the keyboard feels on this laptop. Samsung seems to be using a fully metallic design for the Samsung Blade Bezel but the keyboard also looks really thin. In practice, this might lead to weak feedback from the keys, which is something touch typists will have troubles getting used to.
Samsung first showcased an under-display camera back in 2018, at the Samsung OLED Forum. At the time, the company was expected to make use of the camera on its flagship phones, but it seems to have taken a different turn. Chinese manufacturer ZTE had used such a camera on the ZTE Axon 20 5G last year. Samsung itself is expected to use an under-display camera in its foldable phone, the Samsung Galaxy Z Fold 3 as well.
Under-display cameras, like in-display fingerprint sensors, allow companies to save space when making devices. That said, while in-display sensors are proven and have become the norm now, under-display cameras are yet to be really seen in action. Experts said ZTE's Axon 20 5G wasn't perfect, so it will be interesting to see what Samsung has achieved. Such cameras can be especially useful for foldable phones, where companies will want to preserve space to add other sensors and features.