Highlights
Tata Group might buy Wistron's Karnataka factory for making iPhones in India.
The Wistron factory reportedly employs over 10,000 workers who assemble the iPhone 14.
Tata Group or Wistron are yet to confirm any details about the deal.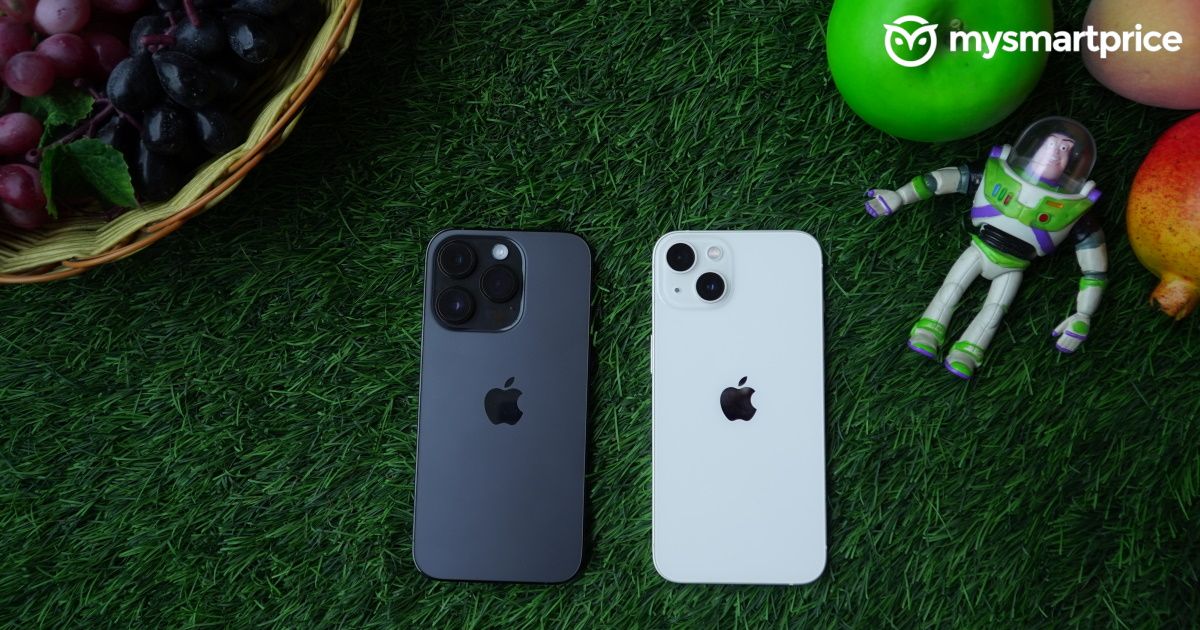 Tata Group might soon become the first Indian company to make iPhones in India. The company is reportedly in the final stages to sign a deal to acquire one of Apple's supplier factories. Wistron, which is one of the largest suppliers of Apple products worldwide, is exiting its business in India, citing various reasons. The Tata Group is reportedly keen on acquiring Wistron's supply chain, and the deal could get finalised by August.
According to a Bloomberg report, the Tata Group will take over Wistron's operations in India. A takeover of the Wistron factory in Karnataka, potentially valued at more than $600 million, would cap about a year of negotiations, said the people, asking not to be named as the matter is private.
Tata Group Could Make the iPhone in India Soon
The Tata Group is reportedly close to signing the deal of acquiring Wistron's iPhone manufacturing plant in Karnataka. India's largest conglomerate could buy the factory as soon as August. Both sides have reportedly been negotiating for about a year and it looks like the deal will finally close in August, according to the report.
Wistron's Karnataka facility employs more than 10,000 workers, who assemble iPhone 14, which is Apple's latest iPhone series. According to the report, Wistron has committed to shipping iPhones worth at least $1.8 billion from the factory in the fiscal year through March 2024 to win state-backed financial incentives. Wistron also planned to triple the plant's workforce by next year. The Tata Group is set to honour those commitments as Wistron exits the iPhone business in India.
The Tata Group, Wistron or Apple have not officially confirmed any of the above purchase-related developments. However, if the deal does get through, the Tata Group would be the first company from India to manufacture iPhones for Apple.
Apple has been keen on diversifying its supply chain and reducing its reliance on China after the US tech giant took a major supply chain hit during the pandemic, followed by geopolitical issues and local restrictions. India has been one of the biggest markets for Apple lately. And this is not restricted to sales only as the company has shown added interest in expanding its footprint to attract consumers of the world's second-largest smartphone market, where Apple has a market share of less than five per cent.
The government's production-linked incentive (PIL) scheme gives a major boost to local manufacturing and exports. Wistron exported nearly $500 million in iPhones from India in the three months ended June 30, and Apple's other key Taiwanese suppliers, Foxconn Technology Group and Pegatron Corp., have also ramped up locally.
Also Read: iPhone 15, 15 Plus to be Made in India by Tata Group: Report
With Tata taking over Wistron's iPhone assembly plant, it will add another feather to Tata's hat of achievements as the company enters a new territory while opening opportunities to thousands of Indians. it already makes the iPhone chassis, or the metal backbone of the device, at its factory, spread over hundreds of acres of land in Tamil Nadu. The Tata Group also intends to enter the semiconductor space soon.