Highlights
Netflix to premiere Thiruvin Kural on May 12
Arulnithi and Bharthiraja play the leads in the movie
The movie is directed by a debutante director, H S Prabhu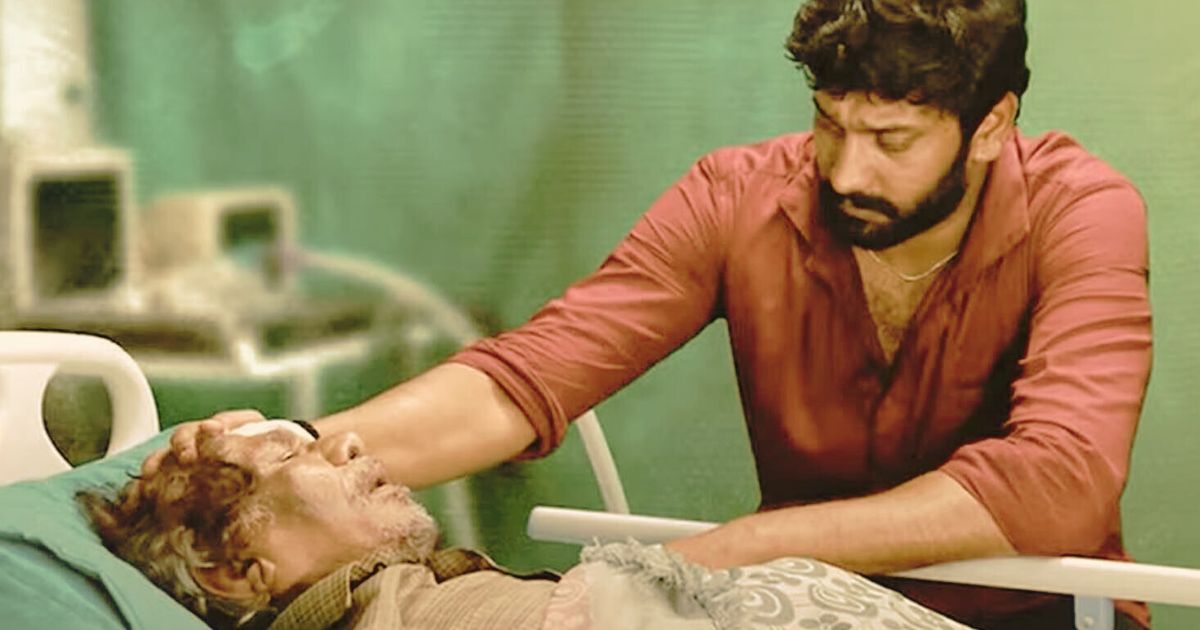 On May 12, "Thiruvin Kural," the most recent movie starring Arulnithi, will be released on Netflix. The film, which was made by Lyca Productions, was released in theatres on April 14 to coincide with Tamil New Year. Thiruvin Kural, a new entry in Arulnithi's long record of intriguing films, is one of these flicks with a twist. The movie is Lyca Productions' 24th undertaking.
One of the biggest film production companies in Kollywood is Lyca Productions. They have been making the most expensive films in Kollywood since 2014. Their Bollywood debut was marked by the most recently released movie Ram Setu. Debuting with this movie, director Harish Prabhu asserts that the film is deeply moving and depicts a father-son bond that can be identified with by every viewer.
When and Where to Watch Thiruvin Kural
| | | | |
| --- | --- | --- | --- |
| Movie/ Show Name | OTT Platform | Release Date | Language |
| Thiruvin Kural | Netflix | May 12 | Tamil |
According to the latest information, Netflix will be premiering the movie on its platform on May 12. Thiruvin Kural which means Sound of Thiru in Tamil is billed as an intriguing family drama and viewers will be needing to upgrade their subscription to Netflix to watch this family drama coming alive on their screens.
#ThiruvinKural Premieres May 12th on @NetflixIndia pic.twitter.com/Rlzwk6mKjB

— OTT Releases & Movie Updates (@OttMovie) May 7, 2023
Official Trailer and Plot
Thiru, a man with hearing and speech impediment who has a temper, is played by Arulnithi. His ear problem serves as the central conflict. His father's (Bharathiraja) life as well as his own is at risk due to an accident at a construction site. Due to the doubtful and threatening staff at the government hospital, Thori believes there is no assurance of his father's survival when he admits him there. The plot centres on how he defends both himself and his father while dealing with his illness.
Arulnithi plays the lead character in the ensemble, which also features Bharathiraja, a renowned actor and director, Aathmika, Subathra Robert, Ashraf, Jeeva, Mahendran, Harish Somasundaram, Monekha Siva, etc. The film's editor is Ganesh Siva, the cinematographer is Sinto Poduthas, and Sam CS composed the soundtrack. Thiruvin Kural is directed by Harish Prabhu N. S. Dhilip Subbarayan and Phantom Pradeep is in charge of choreographing the action scenes. Lyca Productions provided the financial backing for the movie.
Reception
Both critics and viewers had varied reactions to the film. Despite the conflicting reviews, "Thiruvin Kural" has attracted a lot of curiosity because of its captivating cast and plot. IMDB rated it 8 out of 10.
So, mark your calendar and tune in to watch the intense family drama on your TV screens, and do tell us what you feel about the story. Watch out for this space for more such information.