Highlights
SteamVR 2.0 offers most of the Steam and Steam Deck features.
SteamVR 2.0 has a modern Steam Store UI that makes it easier to find VR games.
Easy access to notifications, Voice Chat, and Steam Chat support is also available.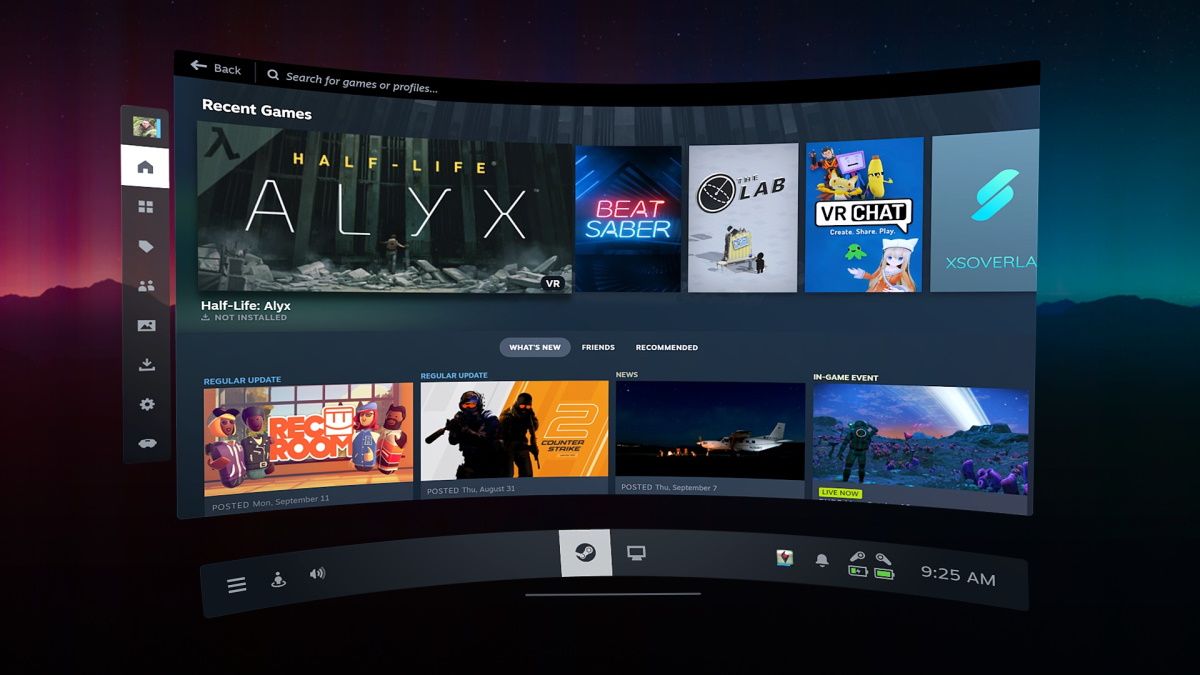 After a long wait and one month of beta testing, Valve has officially released SteamVR 2.0 for all VR gaming enthusiasts. This is a major update from the world's biggest digital PC games library owner and one that was long awaited. It was originally expected to arrive around 2020 but is finally here. The wait seems to be worth it as Steam's VR experience has been improved significantly. It is now in line with other Steam experiences offered by Valve.
SteamVR 2.0 Update Features
SteamVR 2.0 is a huge upgrade over the original SteamVR in many ways. It fixes major complaints users had with the previous iteration and introduces new features too. Valve has described the update as "This is our first big step in a larger ongoing effort to better unify the Steam ecosystem for all users, providing a more consistent experience across devices. This update also allows us to add new Steam features in the future much faster and more frequently."
The update brings most of the Steam and Steam Deck current features to the SteamVR experience. The first thing that VR gamers will notice is the new and improved Steam Store interface and user experience. It is now similar to what you get on the Store when accessed on a PC. It is a lot cleaner and makes it easier to find your favourite games. Valve says it will also put new and popular VR games front and center.
The team has updated the keyboard with dual-cursor typing which should help with input experience. It also supports new languages, emojis, and themes for a more personal touch. Since playing games is more fun when played with friends, SteamVR 2.0 comes with Steam Chat and Voice Chat integration. The update has also made it easier to access Steam notifications.

If you are wondering how to use SteamVR 2.0, the process is easy and straightforward. All you need to do is to make sure your PC is running the latest Steam client version. You can check for updates by visiting Steam > Check for Client Updates setting.
The release of SteamVR 2.0 has led to speculations Valve could be working on its own VR headset launch in the near future. A new hardware device from the company was recently spotted on the radio certification website of South Korea. It was listed with wireless and LAN connectivity. The company has also expressed its interest in the PC VR gaming segment in the past. We have no choice but to wait for the time being but as and when new information surfaces, we will keep you updated.