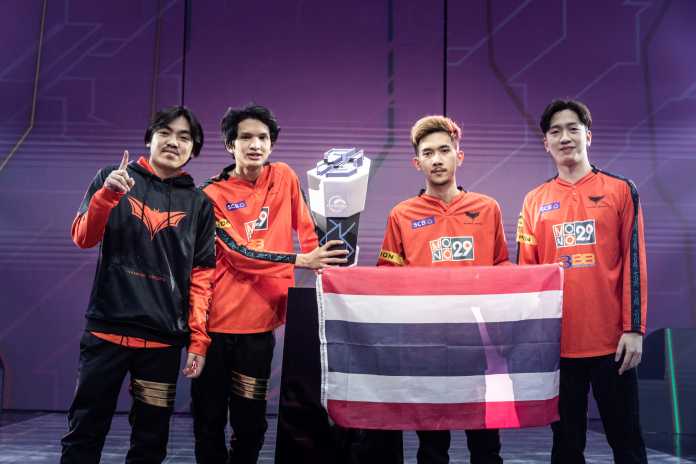 The three-day-long PMWI 2022 Main Tournament came to an end on Saturday with Thai team Vampire Esports emerging as the champions of the event. Thailand's representative team garnered a total of 220 points in 18 matches while securing 3 chicken dinners and 112 finishes. The team took home a prize reward of $500K along with the championship trophy.
Best in Thailand. Now Best in the World. 🏆

Your #2022PMWI by #Gamers8 Main Tournament Champions are Vampire Esports! 🇹🇭 pic.twitter.com/jOZTgu22sC

— Gamers8 Esports (@Gamers8GG) August 13, 2022
Falcons Esports from the hosting country in which the event is organized, ended up second on the overall standings with 197 points, while Stalwart Esports secured the third spot with 180 points. Nigma Galaxy with zero number of chicken dinners managed to clinch the fourth spot with 159 points whereas
Team Damwon Gaming claimed the fifth rank with 154 points. RSG from China managed to end up in sixth place. Team Soul with 1 chicken dinner had taken the 11th rank on the overall charts with 102 points and 64 eliminations. Action from Stalwart Esports received the MVP title for his 37 kills in PMWI Main Event 2022.
PMWI 2022 Main Event Overall Standings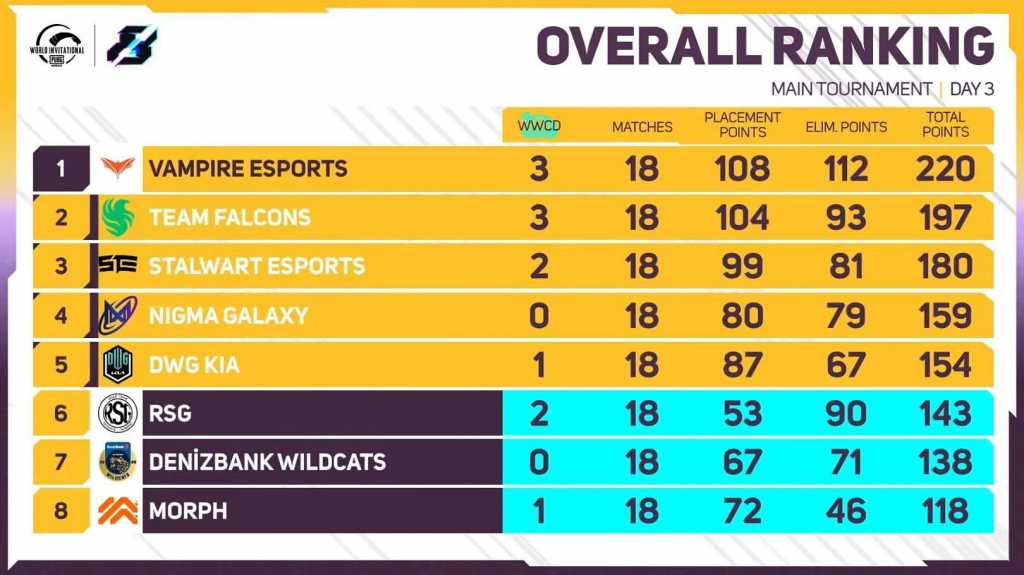 The first match on Day 3 was won by Virtual Gaming Squad with 5 finishes and they defeated Damwon Gaming in the final fight to claim their win.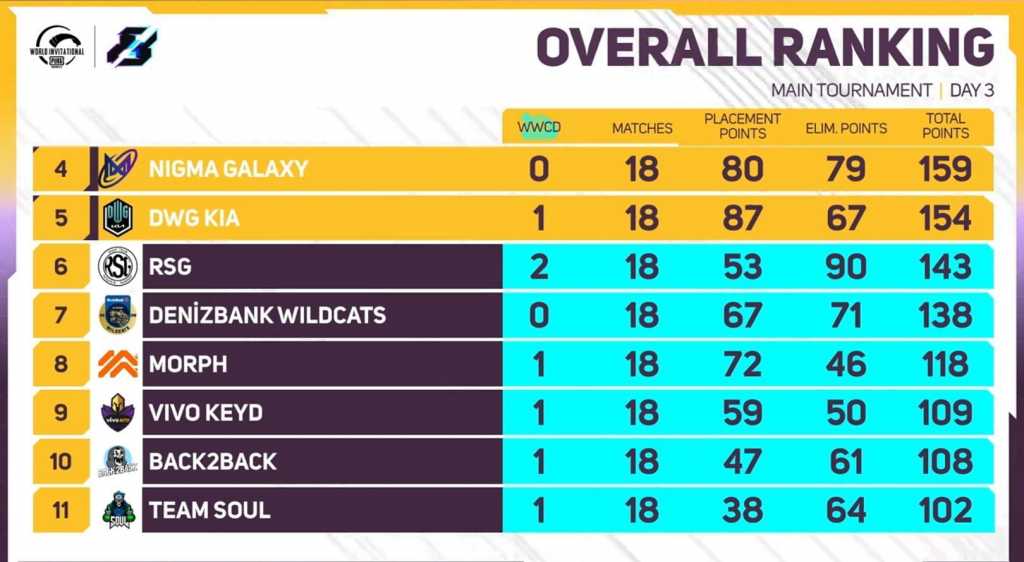 It was Team Back2Back who secured the win in the second match of the day with a good total of 13 kills. Vampire Esports gained momentum in this match and have become the runner-up in this match.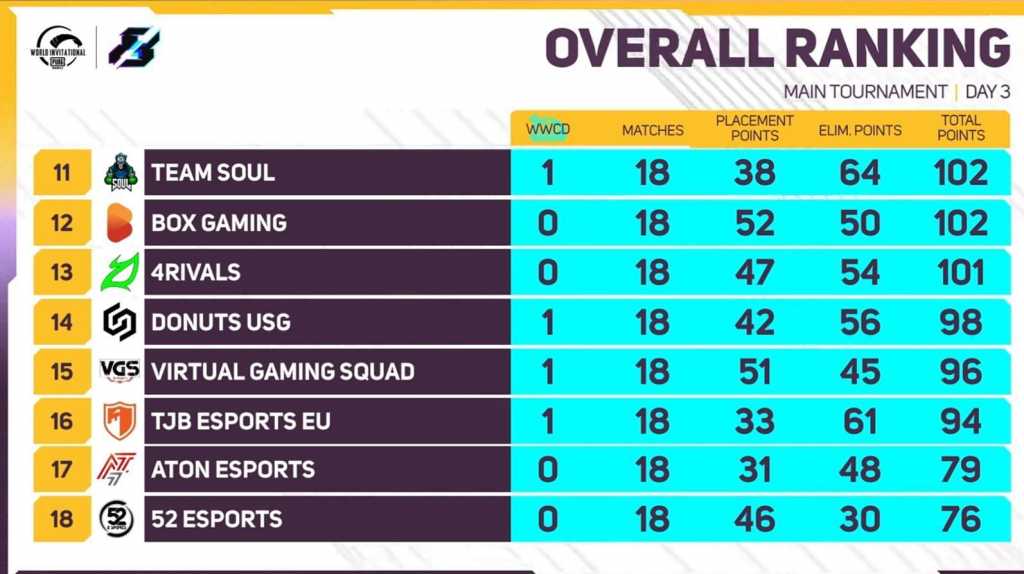 Vampire Esports marked their second win in the Main tournament by claiming the win in the third match of the day with 10 eliminations. This match made them clinch the second position in the overall standings.
The fourth match again witnessed the Vampires ringing the winning bells with a total of 13 frags. It was Team Falcons who finished in the second position with 7 finishes.
Team Falcons proved themselves worthy in the fifth match of the day by claiming the chicken dinner with 12 eliminations. Following this match, the Falcons were only two points away from the first-ranked team Vampire Esports.
.@S8ulesports ends their #2022PMWI by #Gamers8 journey with a Chicken Dinner for themselves! 🍗 pic.twitter.com/balH8I2hFl

— Gamers8 Esports (@Gamers8GG) August 13, 2022
Team Soul had put an end to this global tournament by marking their first win on this stage with 12 kills. Vampire Esports came in third place in this match which gave them the lead to maintain their pole position.
PMWI After Party Showdown Qualified Teams
This is how the feeling of victory looks like for Vampire Esports! 🏆#Gamers8 #2022PMWI pic.twitter.com/BWXkOEVSYn

— Gamers8 Esports (@Gamers8GG) August 13, 2022
The top five teams from the Main Event have advanced to the forthcoming Afterparty Showdown, which will begin on August 18. Following are the teams that have made it to the second week of PMWI 2022:
Vampire Esports
Falcons Esports
Stalwart Esports
Nigma Galaxy
Damwon Gaming
Prize pool Distribution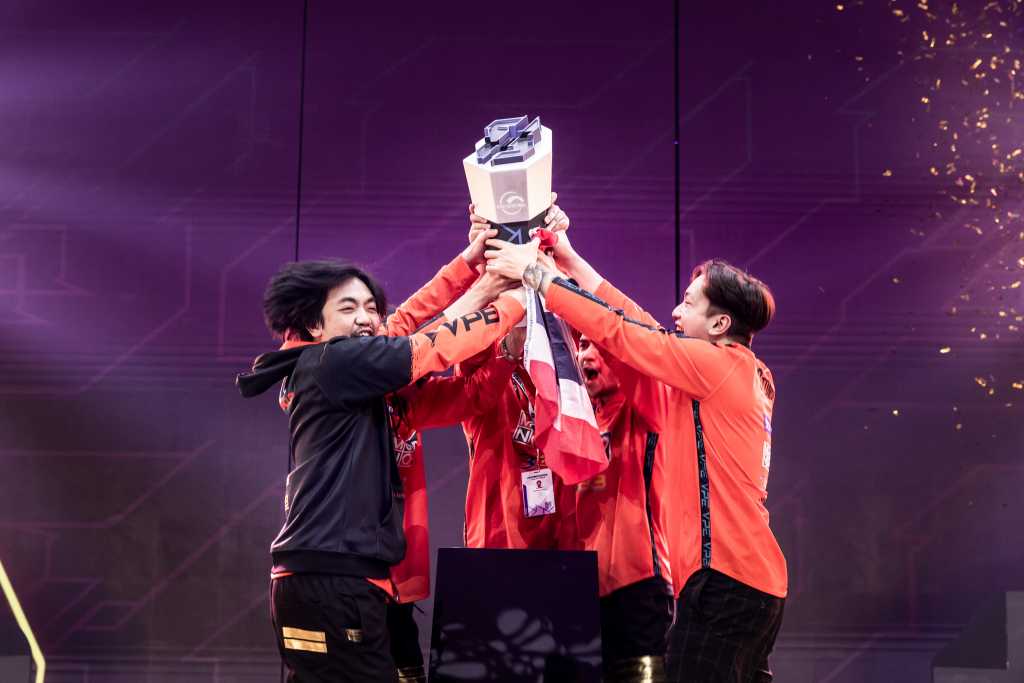 A prize pool of $2 million is distributed among the teams and players as follows:
Vampire Esports (Thailand) – $500,000
Team Falcons (Saudi Arabia) – $300,000
Stalwart Esports (Mongolia) – $160,000
Nigma Galaxy (Middle East) – $100,000
DAMWON Gaming (Korea) – $75,000
Regans Gaming (China) – $55,000
Istanbul Wildcats (Turkey) – 48,000
Morph Team (Indonesia) – $44,000
Keyd Stars (Brazil) – $40,000
Back2Back (USA)- $37,000
Team Soul (India) – $33,000
Box Gaming (Vietnam) – $30,000
4Rivals (Malaysia) – $27,000
Donuts USG (Japan) – $25,000
Virtual Gaming Squad (Libya) – $22,000
TJB Esports EU (Europe) – $20,000
Aton Esports (Latin America) – $17,000
52 Esports (Pakistan) – $15,000
Each team that has partaken in the PMWI Main Tournament have received a participation fee of $25000. In addition, cash prizes were given to players who performed exceptionally well.
Player Awards:
MVP ($10,000): Action (Stalwart Esports)
Gunslinger ($5,000): Stoned (Vampire Esports)
Grenade Master ($5,000): SchwepXz (Vampire Esports)
Eagle Eye ($5,000): Hector (Team SouL)
Medic ($5,000): GZ (Regans Gaming)
Champions ✅
MVP ✅

Now it's time to announce the Individual Awards of #PMWI2022 by #Gamers8 Main Tournament 🏆 pic.twitter.com/ZrP3fA0NCn

— Gamers8 Esports (@Gamers8GG) August 13, 2022
PMWI 2022 After Party Showdown will begin on 18 August in which the Indian team 7Sea Esports will compete alongside the above 5 qualified teams and 6 regional teams. The prize pool of the event is $1 million and the event can be watched Live on the official YT channels of PUBG Mobile Esports.
Thanks for reading till the end of this article. For more such informative and exclusive tech content, like our Facebook page