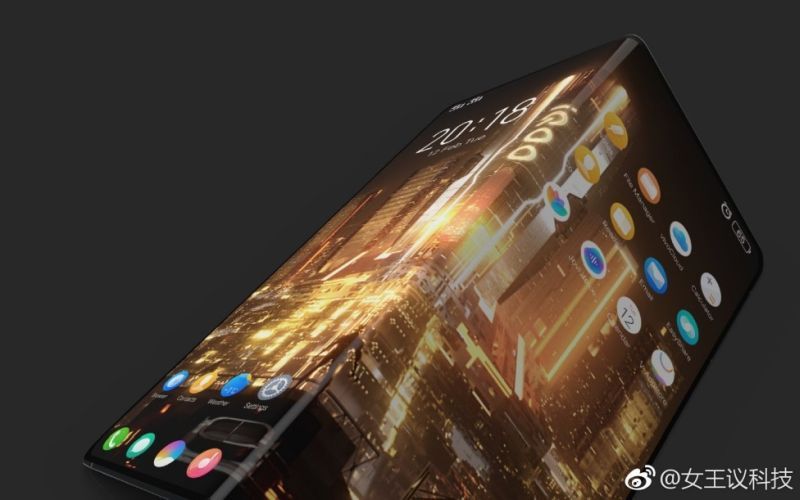 Just a few days ago, Vivo revealed its plans of starting its own sub-brand under the iQOO branding. It was unclear at the time as to where exactly the iQOO sub-brand will be positioned (or how it will be pronounced for that matter). We had assumed Vivo planned to present premium offerings under this branding. If newly uncovered leaked images of the first iQOO smartphone are anything to go by, this hunch was correct. If the leaked renders are true, the first smartphone from iQOO will be a foldable one. Furthermore, an alleged screenshot of the phone's settings menu points towards flagship-grade specifications.
iQOO Foldable Smartphone Leaked Renders
The leaked photos can be traced back to a leakster who posted them first on the popular Chinese microblogging site Weibo. According to these images, the phone will possess a tall form factor when folded and will transform into a tablet-like device when opened up. This foldable design is similar to what we have seen with the Royale FlexPai, where the display folds outwards, keeping the display on the outside.
Curiously, the renders do not contain any buttons or ports. Perhaps the phone will adopt a hole-less design similar to what Vivo has done with the APEX 2019. It could also just mean that this is an early render that hasn't been finalized.
Also, going by the presence of two network bars at the top left of the screen, the smartphone is most likely to offer dual SIM connectivity.
iQOO Foldable Smartphone To Come with Snapdragon 855 SoC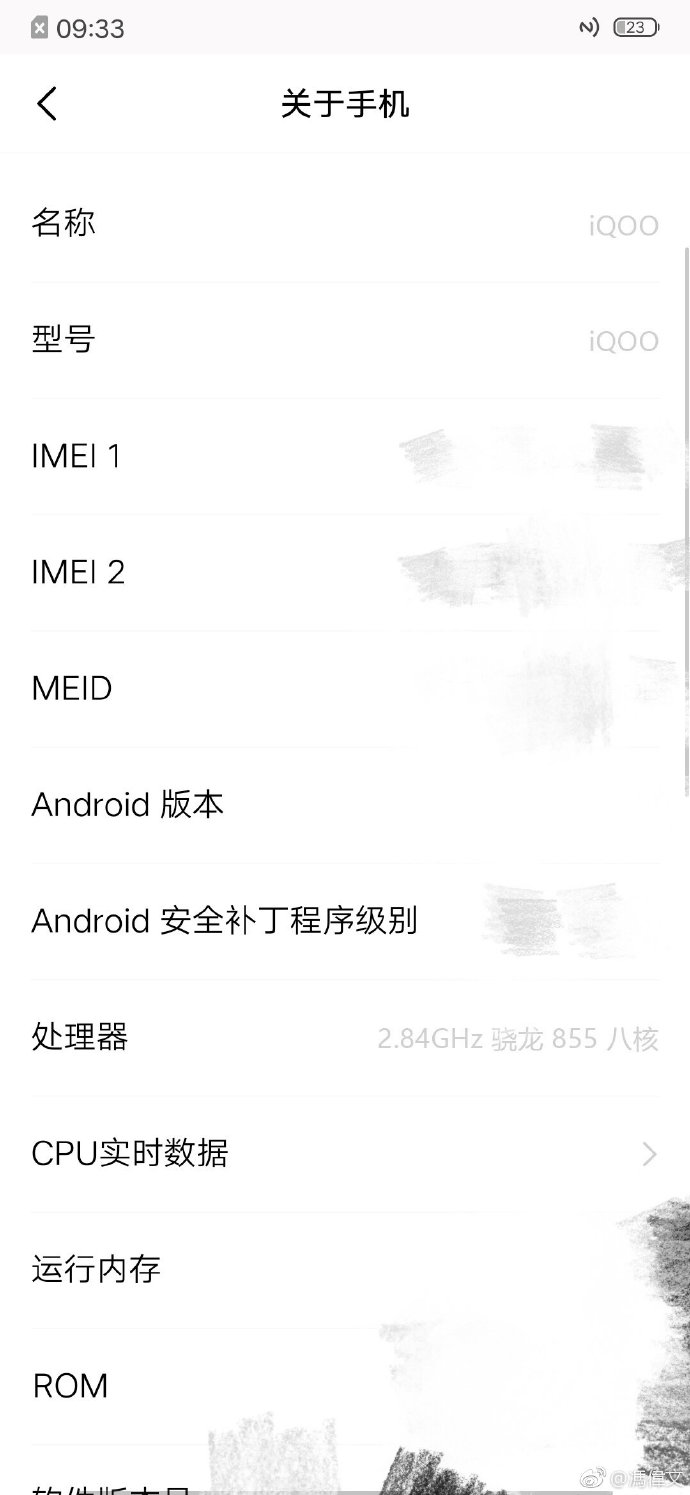 Earlier today, a leakster took to Weibo to post a screenshot of the settings menu allegedly belonging to the first iQOO smartphone. This screenshot shows that the phone is running on a Qualcomm Snapdragon 855 chipset. It also shows that the phone supports NFC. Furthermore, the existence of two IMEI codes confirms support for dual-SIM setups. The storage configuration seems to be hidden for now, but it wouldn't be outrageous to assume the phone to offer 10GB or even 12GB of RAM.
It so happens that the official iQOO Weibo handle also released its own post confirming that its first smartphone will feature a Snapdragon 855 SoC.
All the obtained information leads us to believe the first iQOO smartphone will be an impressive contraption. One aspect that is still to be determined, however, is its pricing. Some think that the phone will be priced at an upwards of CNY 5000 (INR 53,000 approx). Others believe the phone will come with a CNY 7000 price tag, which translates to about INR 74,000.