Highlights
Funtouch OS 14 is coming to your Vivo and iQOO phones soon.
Funtouch OS 14 will bring some changes to the skin.
Here are the expected features, release date, and list of compatible devices for Funtouch OS 15.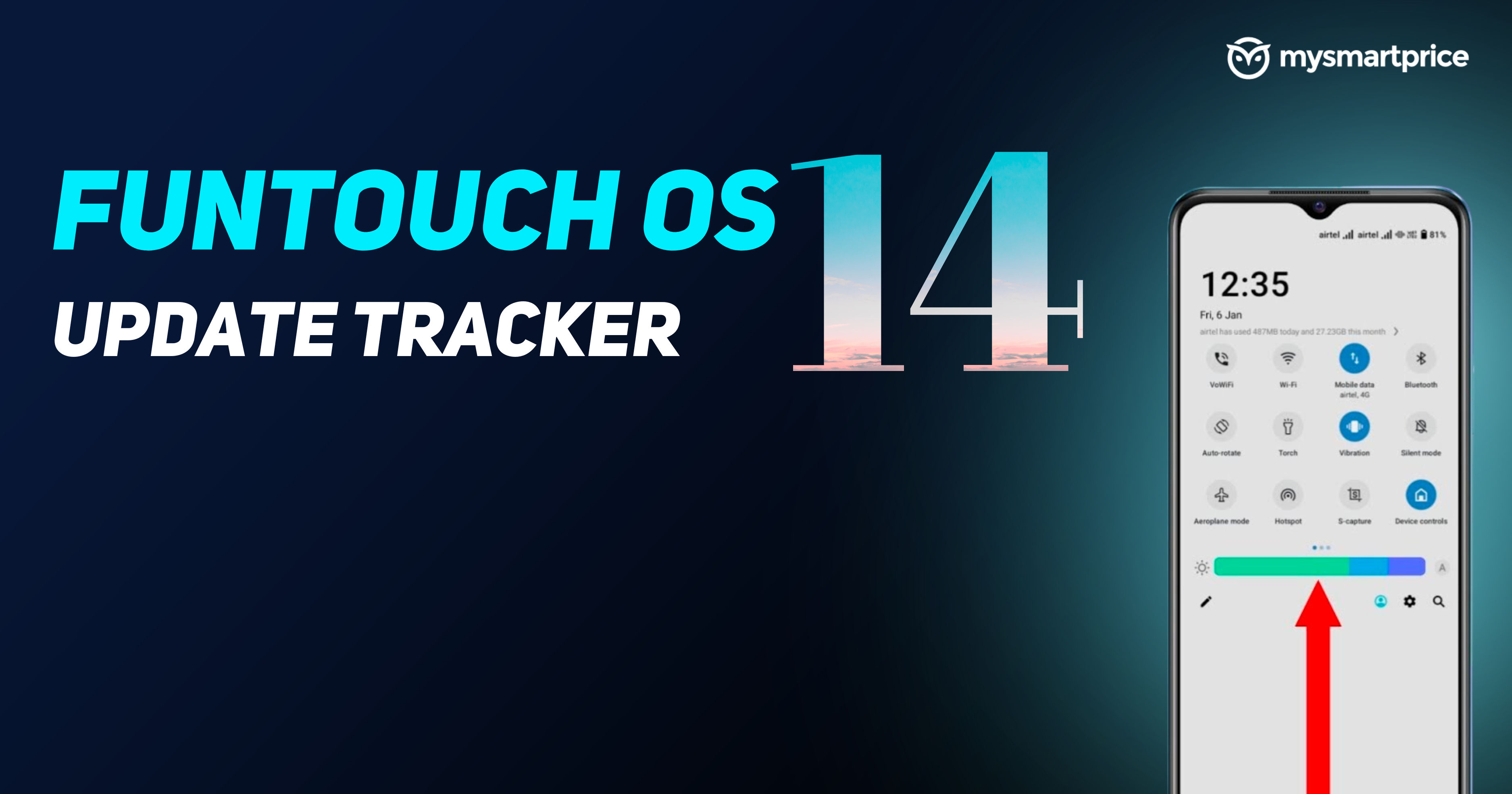 Funtouch OS is the custom skin used in Vivo and iQOO smartphones.
Funtouch OS was a different skin back then, with iOS-inspired elements taking centre stage. But over the years, it has evolved more into following stock Android design principles.
With the integration of stock Android design principles with Funtouch OS, the version numbers also got tied to each other. So Funtouch OS 14 is based on Android 14, and we can expect many features to be carried over from Android 14.
In this article, let us discuss everything you need to know about Funtouch OS 14, the expected features, the release date, and a list of devices that are expected to receive the update.
Funtouch OS 14 Release Date
The stable version of Funtouch OS 14 will be released after the Android 14 stable is released, anywhere between September and October.
Funtouch OS 14 is currently available in beta, and you can upgrade to the same on supported devices.
Funtouch OS 14 Expected Features
Customisable Lock Screen
Android 14 is bringing a lot of new customisations to the lock screen. You can customise clocks, shortcuts, wallpapers, and more on the lock screen. We can expect this feature to be ported over to Funtouch OS 14.
Granular Access To Media
With Android 14, more granular access to media was introduced. Now, you can allow the apps on your phone to access only the specific image or video you select rather than the disk as a whole or a folder. This new feature is great for privacy, and we can expect the same to debut with Funtouch OS 14.
Regional Preferences
We could also get Android 14's regional preferences with Funtouch OS 14. This feature will let you set regional measurements for dates, times, temperature, distance, etc.
Redesigned Back Arrow
Android 14 introduced a new back arrow for gesture navigation. This will help users get back to the previous app more efficiently. We can expect this feature in Funtouch OS 14.
Better Share Sheet
The share sheet received a new refresh with Android 14. Devs can add custom sharing actions to the share sheet in Android 14. We can expect the same feature to come in Funtouch OS 14.
Funtouch OS 14 Update Tracker: List of Compatible Devices
List of Vivo Devices to get Funtouch OS 14 Update
Vivo V23 5G

Vivo V23e 5G

Vivo V23 Pro

Vivo V25

Vivo V25 Pro

Vivo V27

Vivo V27e

Vivo V27 Pro

Vivo X70 Pro

Vivo X70 Pro+

Vivo X80

Vivo X80 Pro

Vivo X90

Vivo X90 Pro

Vivo T1 5G

Vivo T1 Lite 5G

Vivo T1 Pro 5G

Vivo T1x

Vivo T2

Vivo T2x

Vivo Y11 (2023)

Vivo Y35

Vivo Y53s

Vivo Y56

Vivo Y75

Vivo Y75 5G

Vivo Y100

Vivo S16

Vivo S16e

Vivo S16 Pro
List of iQOO Devices to get Funtouch OS 14 Update
iQOO 11 Pro

iQOO 11

iQOO Neo 8

iQOO Neo 7

iQOO Neo 7 Pro

iQOO Z7

iQOO Z7x

iQOO Z7s

iQOO 9 Pro

iQOO 9

iQOO 9T

iQOO 9 SE

iQOO 8

iQOO 8 Pro

iQOO 7

iQOO Neo 6

iQOO Z6 Lite

iQOO Z6 Pro

iQOO Z6
How To Update To Funtouch OS 14 Beta On Your Vivo or iQOO Phone?
Here's how to download and update your phone to Funtouch OS 14 Beta version.
Download the Funtouch OS 14 Beta update from the

official website of Vivo

.

If you downloaded the update from your PC, connect the phone to your PC and copy and paste the downloaded file to the root directory.

If you downloaded it from your phone, move the correct file from the Downloads folder to the root directory.

Now, go to Settings and go to the System Update setting.

Click on the gear symbol on the top right.

Tap the Local Update option.

Select the update file and click on Update Now button.
Your Vivo or iQOO Phone will be updated to Funtouch OS based on Android 14.
FunTouchOS 14 Latest News
Vivo Releases Android 14 Beta Programme for Vivo X90 Pro and iQOO 11
Vivo has confirmed that it has started rolling out the first Android 14 beta update for two of its flagship smartphones, the Vivo X90 Pro and iQOO 11. The company has confirmed that the update is meant for developers to test out the latest skin of Android 14.