Highlights
Voot users earlier this year were given a promo code to transfer their profile to JioCinema.
Now, Voot users are being redirected to the JioCinema website.
JioCinema Premium annual subscription is priced at Rs 999.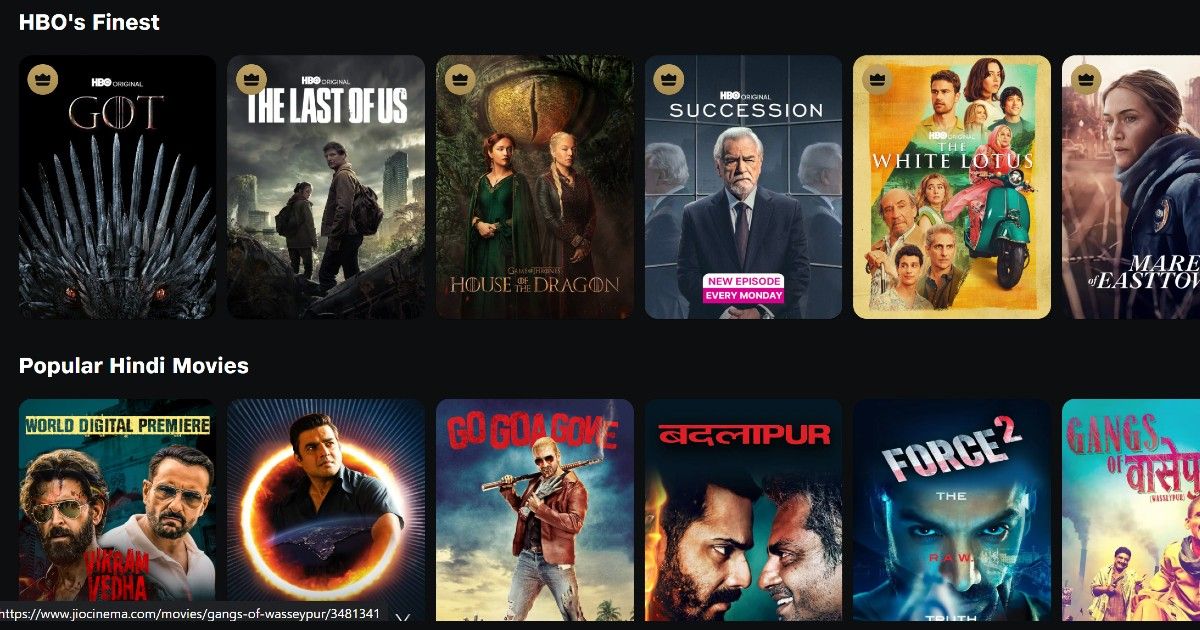 JioCinema went premium earlier this year and introduced subscription tiers for its users in India. The company announced its new JioCinema subscription plans, with the annual plan costing Rs 999 per year. Notably, JioCinema users can access Voot content on the app or website. The OTT platform also informed its users that their Voot subscription has been transferred to JioCinema. Users with an active Voot subscription can consume JioCinema Premium content till their plan expires. Now, it looks like Voot's transition to JioCinema is complete as the website is redirecting users to Jio's OTT platform.
Why is Voot Redirecting to JioCinema?
When visiting Voot.com, the website automatically redirects users to JioCinema's site. Interestingly, the Voot Lite app also opens JioCinema for users. This might not affect the end user as Voot's content is already available on JioCinema. Plus, Voot subscribers see a pop-up message with a profile transfer code on the app to pass on their subscription to JioCinema each time they open the app.
Voot subscribers were earlier this year transferred to JioCinema following the latter being a common platform for content on both OTT apps. Now, when a user visits Voot's website, they are automatically redirected to JioCinema. The website redirection suggests that Voot's transition to JioCinema might be completed, at least from an end-user point of view.
Also, as mentioned above, the Voot Lite app on the Mac also shows JioCinema's site link at the top. However, the app's name has not been updated yet. The same is the case with the Voot mobile app.
JioCinema has seen a significant uptick in terms of active user base over the past few months. The app's content was available for free consumption for several months. Moreover, watching IPL for free acted as a driving force for the app, attracting millions of users.
Also Read: JioCinema Reportedly Becomes Biggest OTT Player in India Beating Netflix, Amazon Prime Video and Disney+ Hotstar
With the latest transition, Jio might be one step closer to a complete transition from Voot. For the uninitiated, Viacom18, which owns Voot, is a subsidiary of JioCinema's parent company, Reliance Industries. Therefore, it makes complete sense for the company to merge its two OTT platforms into one to reduce cost and allocate resources towards the development of the more popular platform.
Also Read: Voot Kids Reportedly Coming To JioCinema As Part of the Voot-JioCinema Merger
Jio is also working with several international OTT players to bring their app content on its platform. This includes the likes of HBO, Warner Brothers, Paramount Plus, etc. The three leading US-based OTT platforms do not have their apps or shows available directly in India. Therefore, audiences that want to consume US/ global OTT content digitally available through various publishers will have JioCinema as their go-to site in India.
JioCinema's rise also means a loss in subscriber base for its rivals. Disney+ Hotstar seems to have taken the worst hit, especially after the platform failed to acquire the rights to digitally broadcast the IPL, prior to HBO content leaving its app.