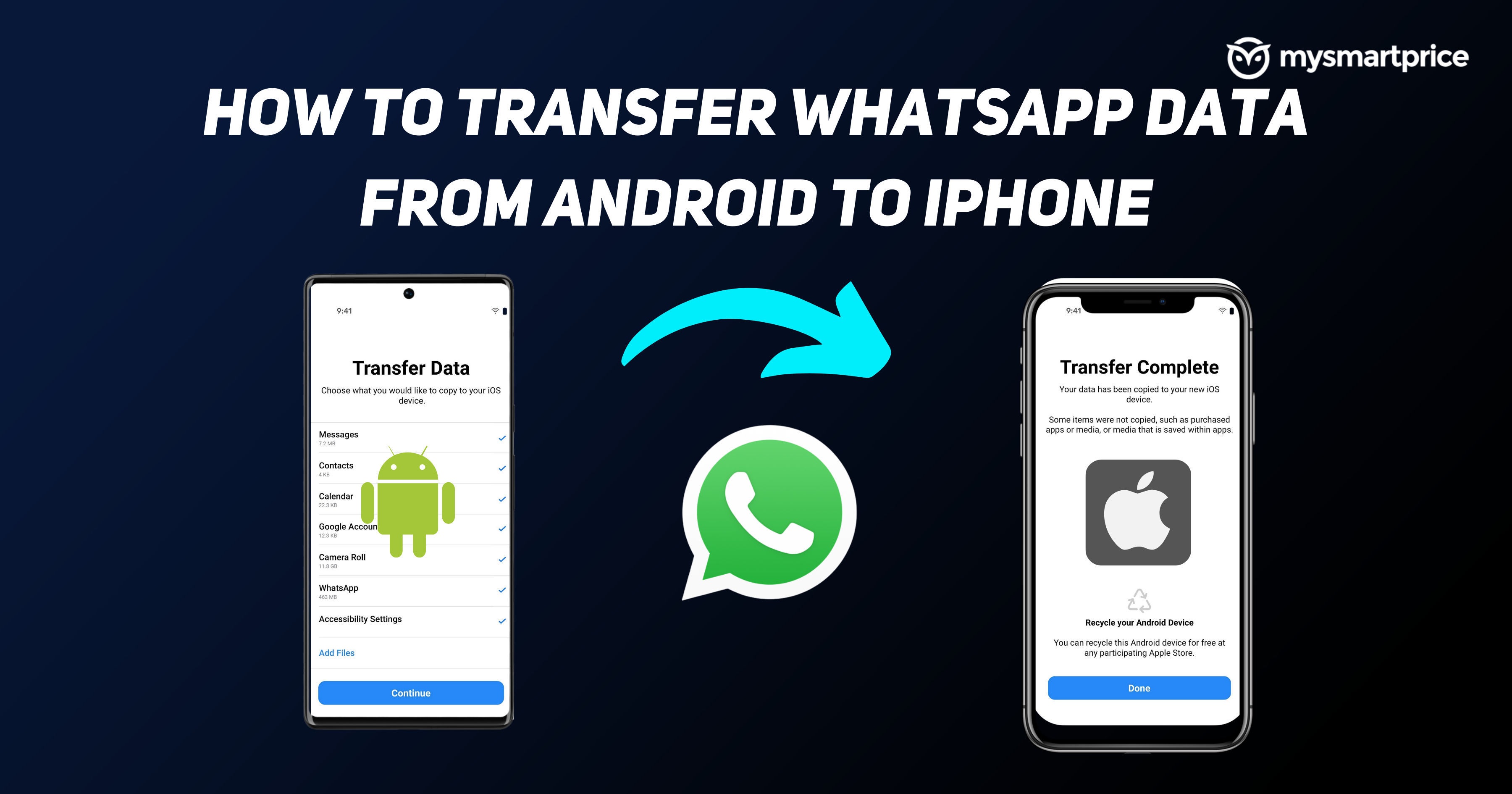 WhatsApp has finally started rolling out one of the most awaited features. The messaging app now allows Android users to transfer their Android chat messages and all the media to an iOS device. With the feature being official, users can now swiftly transfer their data from an Android smartphone to iPhone. Earlier without any official way, users had to resort to third-party apps or buy the premium plans, some of which did not end up on good terms. Many users end up losing their data.
Now that WhatsApp has made the Android to iPhone chat transfer feature official, this will save users money from buying the app and minimise all the hassle that they had to face. This feature is going to be a big deal for any person who shifts to iOS from an Android device. Earlier, users had to think about the WhatsApp data several times before shifting to an iPhone from Android and sometimes they had to carry two phones together, one specifically for WhatsApp. Here's how you can transfer the WhatsApp chat Android to iOS device.
Conditions for Transfering WhatsApp Chat from Android to iOS Device
Before transferring WhatsApp chat from Android to iOS device, there're some conditions that need to be fulfilled.
Android device running above Android OS Lollipop, SDK 21 or above.
iPhone running above iOS 15.5 or above.
WhatsApp iOS version 2.22.10.70 installed on iOS device.
WhatsApp Android version 2.22.7.74 installed on Android device.
Use the same number on both devices.
Both devices should be connected to charging or any power source.
Both devices should be connected to the same Wi-Fi network or else you can connect Wi-Fi of Android device to iPhone's hotspot.
Apple iPhone should be either new or reset to factory settings in order to pair with the Move to iOS app.
Which Data Will Be Transferred to the New Device?
WhatsApp mentions all the chat messages, account information, profile photo, individual chats, group chats, media, and settings will be shifted to the new iOS device. Your payments, display name and call history will not be transferred from Android to iPhone.
How to Transfer WhatsApp Chat from Android to iPhone?
Follow the steps mentioned below to transfer the WhatsApp chat from Android to iPhone device.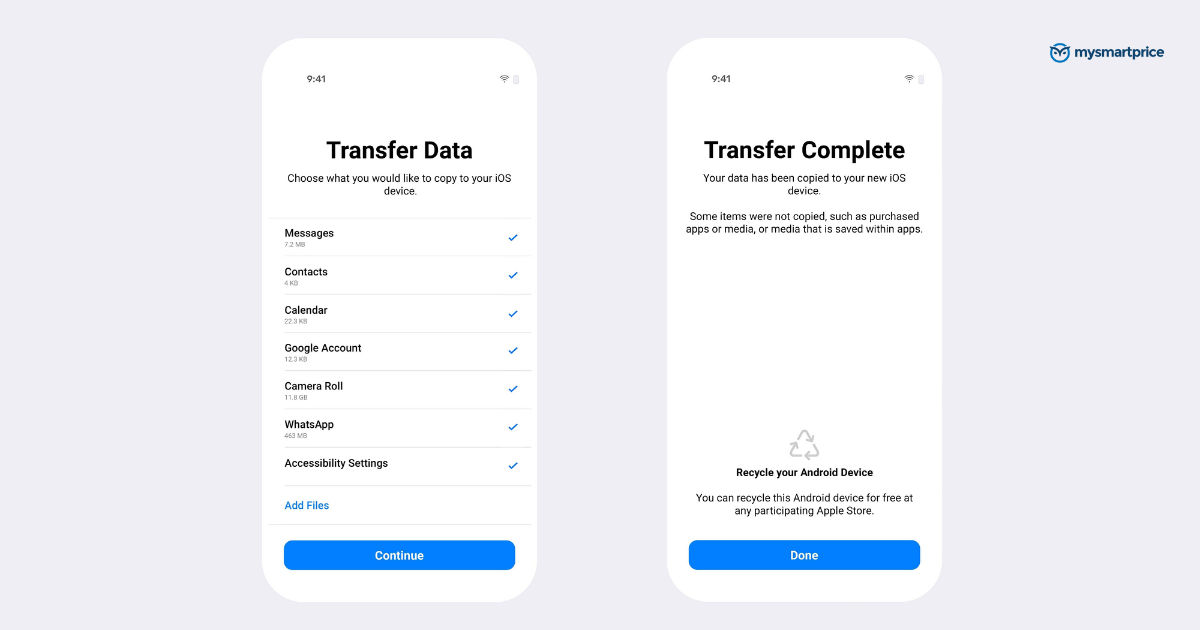 Launch the Move to iOS app on the Android phone and follow the on-screen prompts.
A code will be shown on your iPhone which you will need to enter on your Android device.
Tap Continue and select WhatsApp on the Transfer Data screen.
Now, press Start on the Android phone and allow WhatsApp to prepare the data for export. Do remember that you'll be signed out from your Android phone during the process.
Once the data is prepared to export, press Next to come back to the Move to iOS app.
Tap on Continue to transfer the WhatsApp chat from your Android phone to your new iPhone. Please wait till the Move to iOS app confirms the data transfer.
Now, download the latest version of WhatsApp on your iPhone.
Log in using the same mobile phone number on your iPhone that was being used on your old device.
Last, tap on Start, and allow the data restore process to complete. Once the activation process is complete, you'll see the old chats on your new device.