Highlights
Microsoft's Activision Blizzard acquisition deal recently received approval by the CMA in the UK.
Microsoft announced its decision to acquire Activision Blizzard in January 2022.
Xbox fans were hoping to see Activision Blizzard games on Xbox Game Pass soon after the acquisition approval.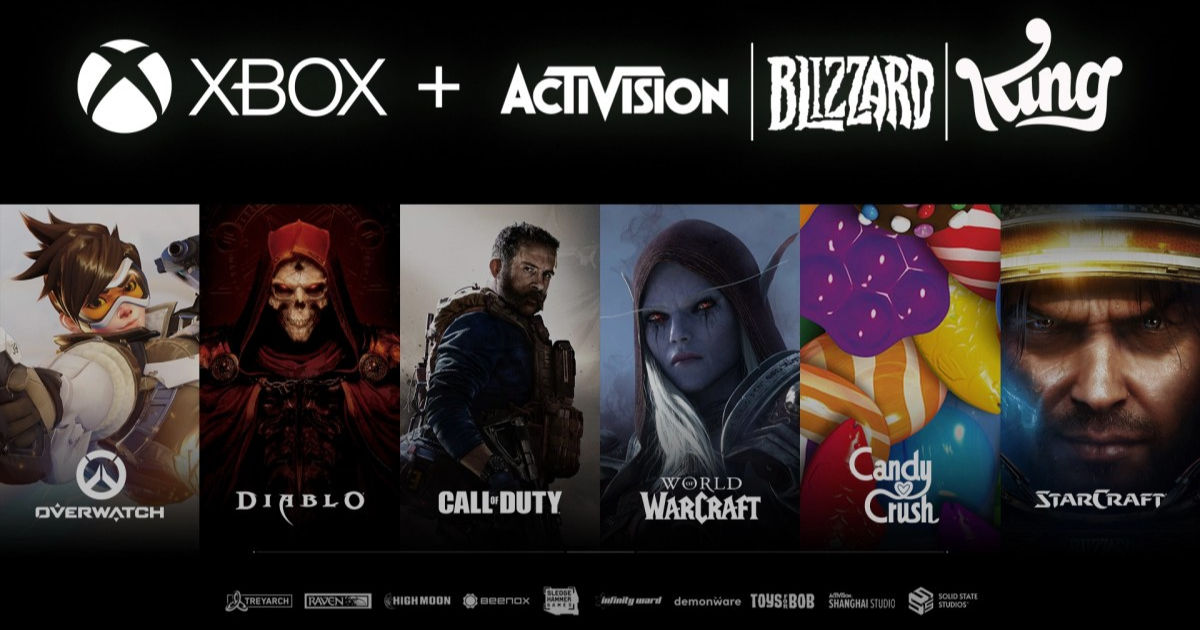 Microsoft's long battle to overcome all legal hurdles to acquire Activision Blizzard finally got over. It received the mandatory approval from the CMA in the United Kingdom earlier this week. Many Xbox fans and critics were hoping they would see Activision Blizzard games dropping on Xbox Game Pass soon after the approval but as things have turned out, it is not true. In fact, the much-awaited games will not become a part of the subscription until next year.
No Activision Blizzard Games Coming to Xbox Game Pass in 2023
Microsoft Gaming CEO and Xbox head Phil Spencer gave his clarification on the situation during a recent episode of the official Xbox podcast. He revealed no Activision Blizzard games will come to Xbox Game Pass this year. The earliest it can happen is early next year i.e. first half of 2024.
Spencer said the legal battle involving the Activision Blizzard acquisition dragged on for too long. If you may remember, Microsoft announced its decision to acquire the gaming studio in January 2022. It means it has been fighting legal cases to get necessary approvals for nearly two years.
There were also a lot of uncertainties related to the case. These are some of the reasons the Xbox team could not work with Activision Blizzard on the back catalog. It will begin the work now as the deal is finally closed.
Spencer said, "The regulatory process took so long… that we weren't able to get in and work with the Activision Blizzard on that back catalog work. Now that the deal is closed, we're starting that work, but there is work. I think the Activision Twitter handle… did put out something that talked about 2024, and I think that's accurate. I would love it if there was some kind of secret celebration drop that's coming in the next couple of weeks — there's not."
One crucial reason Xbox fans were hoping to see Activision Blizzard games on Xbox Game Pass so soon was what happened during the Bethesda acquisition. Microsoft added 20 Bethesda games to the subscription within two days of closing the deal. Some of the popular Activision Blizzard titles are Call of Duty, World of Warcraft, Diablo, and Overwatch.
Even though the revelation is disappointing news for Xbox fans, it is good to get official confirmation on the realistic timeline. Spencer added, "This acquisition is definitely long-term, so the fact that we're not hitting day one with a bunch of games dropping into Game Pass is a little bit of a downer, but I'm very excited about the future. And I just want to be straight with people that that's where we are."