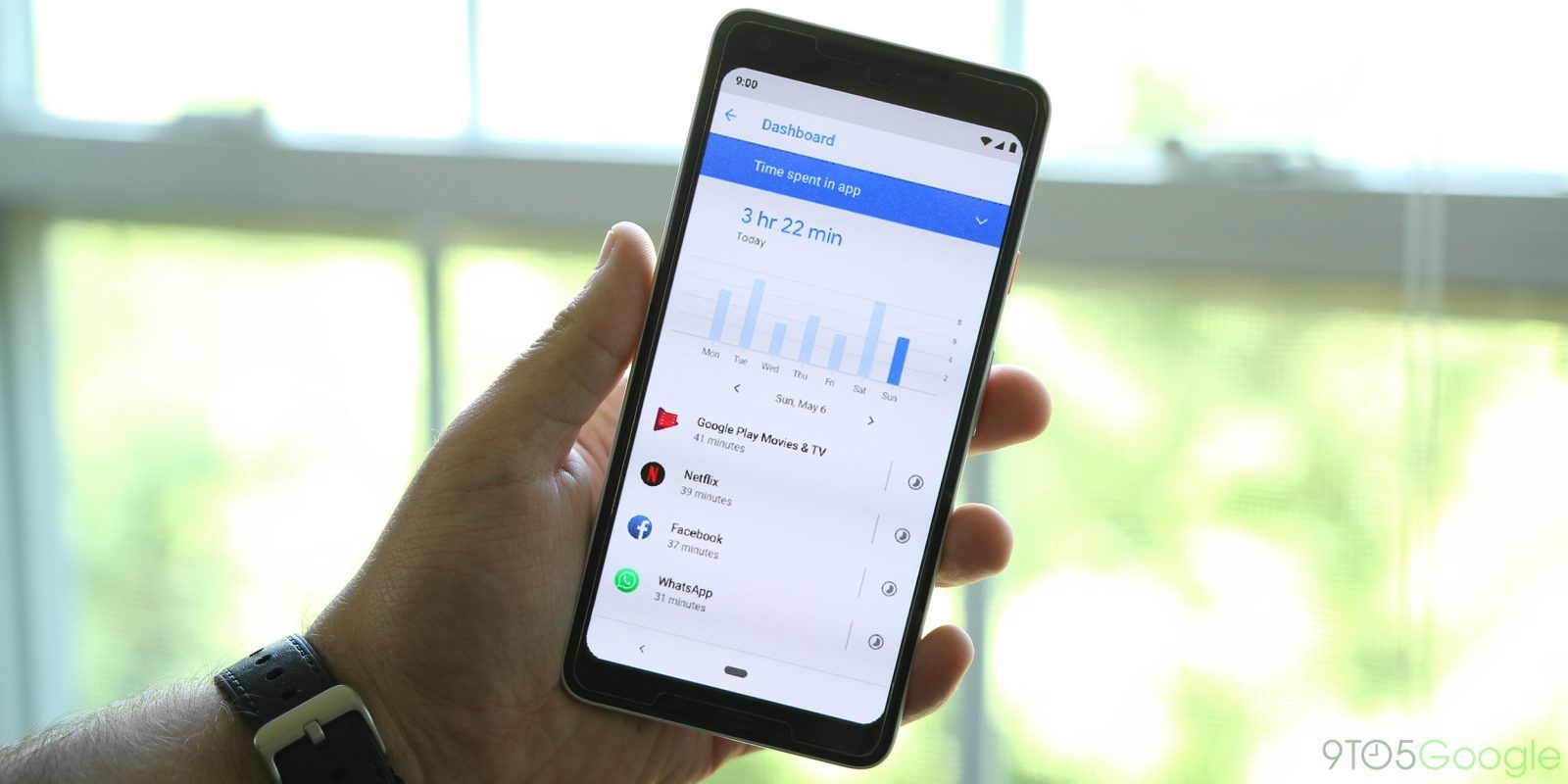 When Google took the wraps off Android Pie at Google I/O 2018, it also revealed Digital Wellbeing, a new feature designed by the company to gives users an insight into smartphone usage habits and ultimately control it for the better. At launch, it was in beta and Pixel users with Android Pie could opt for the program to test it out. It is to be noted that Android Oreo users can't use or see the beta app. The feature was given the form of an app on the Play Store and although, it has expanded to Android One devices, it now appears that it is now out of beta.
As spotted by Android Police, the new build brings the Digital Wellbeing app to version 1.0. So far, no major changes in features have been detected by the source except that the beta label that was in the earlier build is no longer there. Check the image below for more detail. Sadly, neither new features or additional device compatibility seem to have been added yet. The update is rolling out via the Play Store and can be downloaded from there just in case you're allergic to beta labels.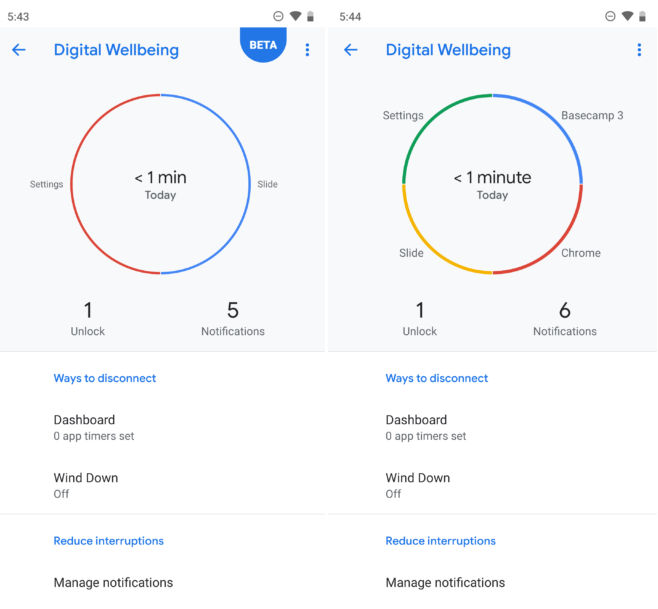 Recent studies have linked excessive smartphone usage to mental stress and anxiety. Digital Wellbeing is Google's own way of caring for its user base. Android is now one of the biggest mobile ecosystems around and it is easy to get bewildered by the sheer amount of apps that are on the marketplace. Google wants users to be more considerate of how they use their Android devices and it believes Digital Wellbeing will empower users to do that. Right now, the beta has very limited features, but when it is complete, it will be a data book that will show how you use your smartphone on a daily basis.
It's pretty simple to use. It starts with a dashboard that gives you an infographic of your daily activity. The infographic shows you how much time you spend on your smartphone as well as on each individual app. Once you want to set limits, the app has features to restrict usage of apps to specific times with a variety of options available.