Highlights
Qi2 is the new wireless charging standard that can deliver up to 15W charging speed.
WPC worked with Apple to develop the Qi2 wireless charging standard.
Qi2 will bring Apple MagSafe-like wireless charging speeds to the masses.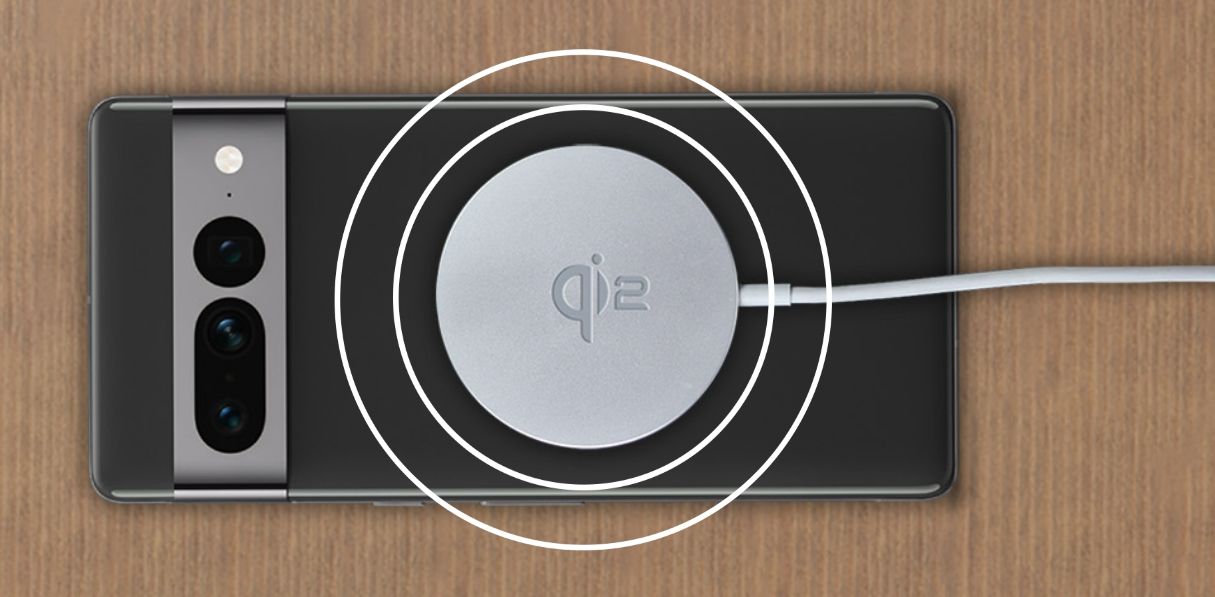 Wireless Power Consortium (WPC) announced its next-generation wireless charging standard Qi2 (pronounced chee two) earlier this year at CES 2023. Apple became the first brand to announce Qi2-compatible smartphones i.e. iPhone 15 series in September. Now, we finally have a confirmation about when we can expect to see Qi2 wireless chargers in the market for general consumers.
Qi2 Wireless Chargers Launch Timeline Confirmed
WPC has issued an official statement confirming the first Qi2 wireless chargers will launch later this year. It said these much-awaited products will be available for purchase in time for the holiday season. The iPhone 15 series will be the first smartphone lineup to support Qi2 wireless chargers.
This is likely because the Qi2 wireless charging standard has a Magnetic Power Profile (MPP) which is based on Apple's MagSafe standard. The Cupertino-based tech giant worked closely with WPC to ensure that the MPP works smoothly on Qi2. The new wireless charging standard also has an enhanced version of the existing Extended Power Profile (EPP). It does not have magnets but complies with the new standard.
Qi2 wireless charging standard is essentially MagSafe for the masses. It will allow any compatible device to offer up to 15W wireless charging speed without requiring an Apple MagSafe charger. Some of the rumours claim next-gen Google Pixel smartphones will be Qi2 compatible. While this is good news for Android users, it is also a good thing for iPhone users as they will not have to spend a lot on official MagSafe chargers to get faster wireless charging speeds.
Paul Struhsaker, Executive Director at WPC said, "These certified Qi2 chargers provide smoother, faster charging that is more energy efficient, and offers wide interoperability. Plus, Qi2's magnetic attachment also means consumers will no longer have to fuss in trying to adjust the positioning of their devices to ensure perfect alignment between phone and charger."
It goes without saying that the Qi2 wireless charging standard will eventually replace the current-gen Qi wireless charging. It is not only faster but also more energy efficient. WPC says there are over 100 devices that are currently under testing or in the certification queue.
There will be Qi2 wireless chargers for all leading brands including the likes of Anker, Belkin, Mophie, and Aircharge. Many of these brands have already pre-announced their respective range of Qi2 wireless chargers. These products are quite pocket-friendly as compared to buying an Apple MagSafe charger. The only thing customers need to wait for is the official launch which is now confirmed to happen in the coming weeks.