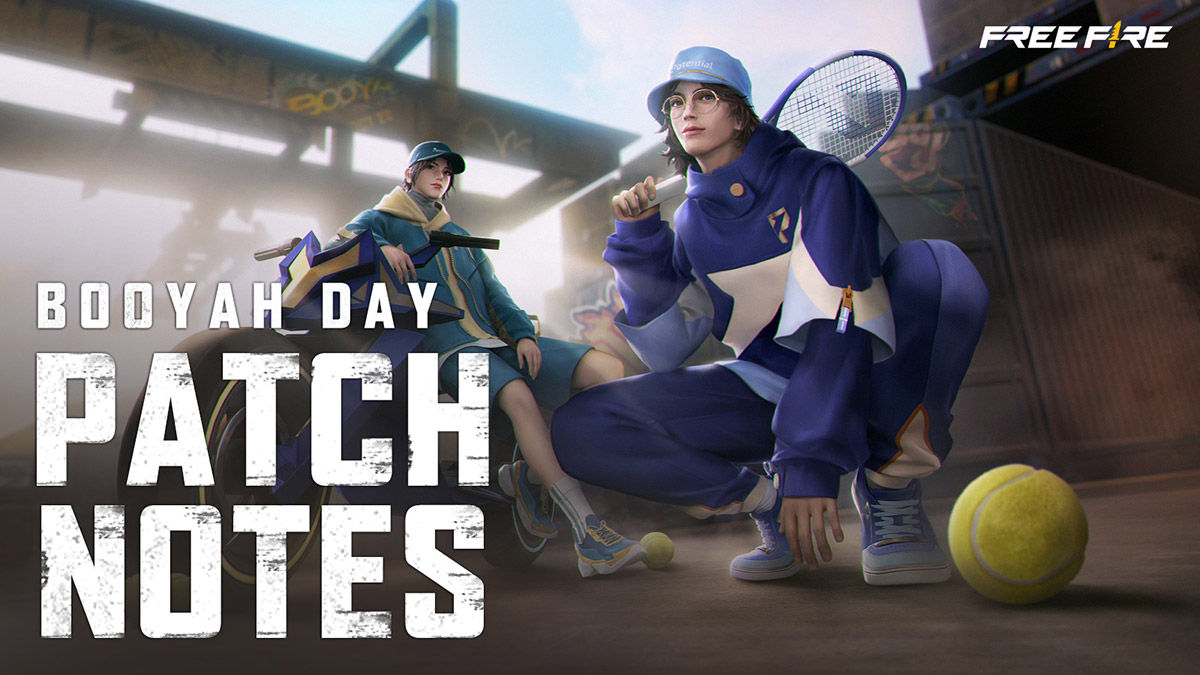 Ever since the Advance server conclusion earlier this month, players are eagerly waiting for Free Fire MAX OB36 update. Garena is all set to roll out the new update today i.e., on 21 September and the developers released the written patch notes earlier today. The developers also shared a few highlights of the new patch on the game's official social media handles to increase the community's excitement.
Free Fire MAX is the enhanced version of Garena's ultimate hit battle royale title, Free Fire that comes with improved graphics and gameplay. The developers will release regular updates for the game to keep it more engaging than earlier. As part of the progress, the new OB36 update is about to release today. The new update is set to bring a new character – Tatsuya, new weapons, a new map and many more customizations.
Let us break down the OB36 Patch notes and have an overview of what the new update is coming up with.
Free Fire OB36 Update Patch Notes – Booyah Day
The new patch is titled Booyah Day and here is what it includes:
New Character – Tatsuya
Ability: Rebel Rush
Effect: The player dashes forward rapidly for 0.2/0.2/0.2/0.3/0.3/0.3s. The ability has a dash replenish time of 175/160/150/140/130/120s. This ability can be accumulated for up to 2 uses, and there is a 5-sec cooldown between every consecutive utilization.
Character Skill Adjustments
Dimitri (Increased the Speed of HP recovery)
Dimitri's ability creates a 3.5m-diameter healing zone, and users within it now recover 5 HP per second rather than 3 HP per second.
D-Bee(Increased movement speed and accuracy)
When firing while moving, movement speed increases by 20/22/24/26/28/30% rather than 10/12/14/16/18/20%, and accuracy increases by 35/38/42/47/53/60% instead of the earlier 20/23/27/32/38/45%.
Nairi (Increased the durability of Gloo Walls)
Once Deployed, Gloo Walls recover 40/42/44/46/48/50% of current durability in every 1s in place of the previous 20/22/24/26/28/30%.
Miguel (Increased EP gained when Knockdown)
Gain 100/120/140/160/180/200 EP for each knockdown instead of previous 30/40/50/60/70/80 EP.
Laura (Increased Accuracy)
Accuracy increases by 25/28/32/37/43/50% while scoped in.
Shirou (Increased the marking range)
The marking range increased from 80m to 100m.
Clash Squad
Nexterra is now available in Clash Squad mode – Ranked and Casual matches. Following are the locations of the new map:
Intellect Center
Mud Site
Deca Square
Museum
Grav Labs
Rust Town
Farmtopia
Weapon Upgrade System
The CS store now uses CS coins to upgrade weapons for the following guns:
MP5-I / MP5-II / MP5-III
FAMAS-I / FAMAS-II / FAMAS-III
M60-I / M60-II / M60-III
M4A1-I / M4A1-II / M4A1-III
SCAR-I / SCAR-II / SCAR-II
Teammates' skill combinations are now available in the Team Lobby and on Battle Cards and scoreboards.
A set of three winning streaks will obtain the player a winning streak emblem which can be displayed on the team lobby, the match results page, and the in-game scoreboard.
Also Read: Free Fire Max for PC and Mobile: How to Download Garena Free Fire Max Game on Windows PC, Mac, Smartphone
Battle Royale
Revival Point Mechanism Adjustments
Revival points in Free Fire will now have a pillar, which glows to indicate revival progress.
The locations of revival points will now be fixed instead of random.
Increased revival points to 12 in Bermuda, Alpine, Kalahari, and Purgatory maps. Revival points are now shown on the minimap at the start of the match.
Other Battle Royale Mode Adjustments
New loot: Gloo Melter, Treatment Laser Gun, Marksman Foregrip, Shotgun Stock, and Shield Gun (Limited to NeXTerra only).
Removed loot: Vest Thickener, SMG Muzzle, and Double Magazine.
Weapons
New weapon – Treatment Laser Gun (BR Mode)
Heal amount per firing: 10
Rate of fire: 0.12
Range: 20m
New Throwable: Gloo Meter
Following the explosion, this grenade will create a circular range at the target location, inflicting 150 damage to the Gloo Walls in it for 12 seconds.
Gloo Walls inside the range will also take double damage when attacked by weapons when the throwable is active.
New Attachments
Shotgun Stock: It reduces reload speed by 0.2s and weapon-switching speed by 0.1s.
Marksman Rifle Foregrip: Increases rate of fire by 7% and scope speed by 10%.
Sniper Stock: Increases rate of fire by 7% and movement speed while scoping in by 10%.
For a complete view of the OB36 Patch Notes, players can click here to read it on the official website.
Free Fire MAX Maintenance Schedule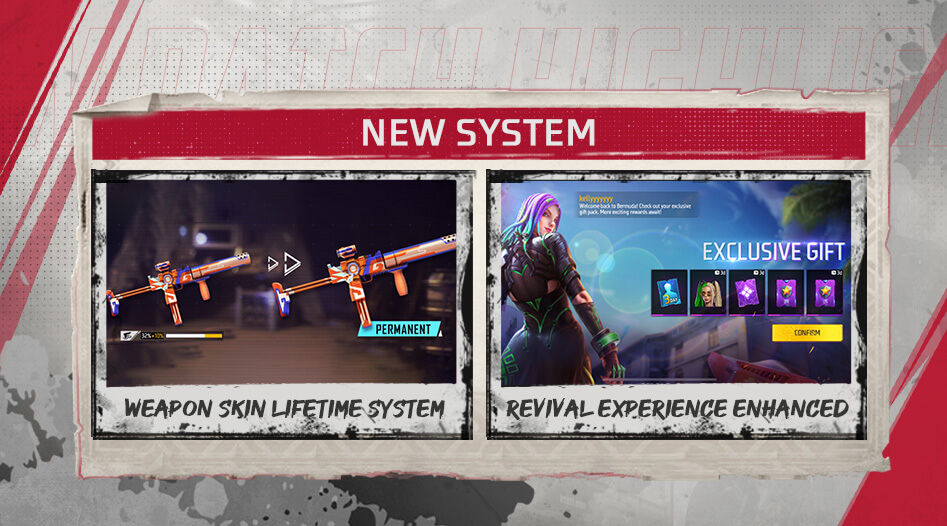 Generally, Free Fire MAX servers will be under maintenance when an update goes live. Similarly, the game's servers are now closed due to maintenance and during this time, no player will be able to access the game. However, they can download the new update and play it once the maintenance break concludes.
The maintenance has already started on the Indian server, and the timings for the same are as follows:
Start time: Today (21 Sep) at 9:30 am IST (GMT +5:30)
End time: Today (21 Sep) at 5:10 pm IST (GMT +5:30)
Following are the rewards that players can get by logging in to the game every day:
2x Diamond Royale Voucher and 2x Weapon Royale Voucher: Login 1 day
Futuristic Weapon Loot Crate: Login 2 days
Gold Royale Voucher: Login 3 days
Demolitionist Weapon Loot Crate: Login 4 days
Incubator Voucher: Login 5 days
Note: Free Fire is banned in India and the players are requested to play the MAX version of it.

Also Read: Free Fire Max Names (September 2022): 150+ Best and Pro Nickname Styles & Name IDs for Boys and Girls in Free Fire Max