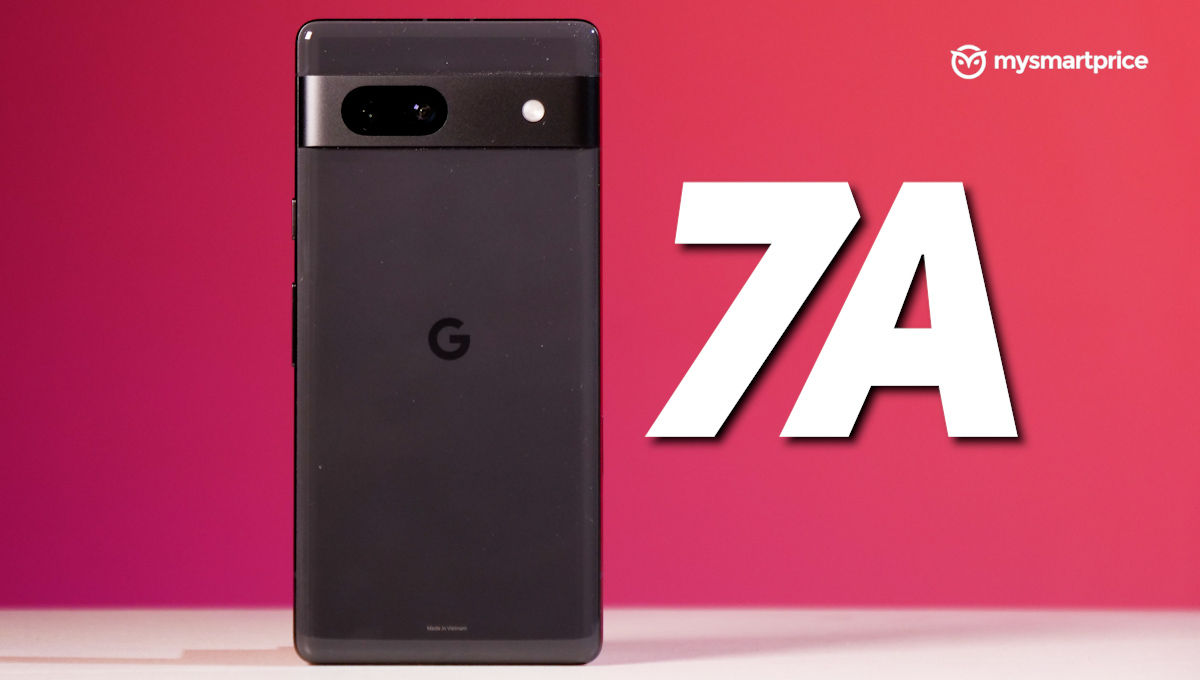 Google usually only makes three smartphones every year. But, as our review of the Pixel 7 Pro would suggest, they ended up nearly perfecting their top flagships in 2022. So, half a year later, it's time for them to do the same, but for their baby offering, the Pixel 7a.
Allow us to tell you what it feels like to experience the phone briefly in our first impressions.
Google Pixel 7a: The unboxing experience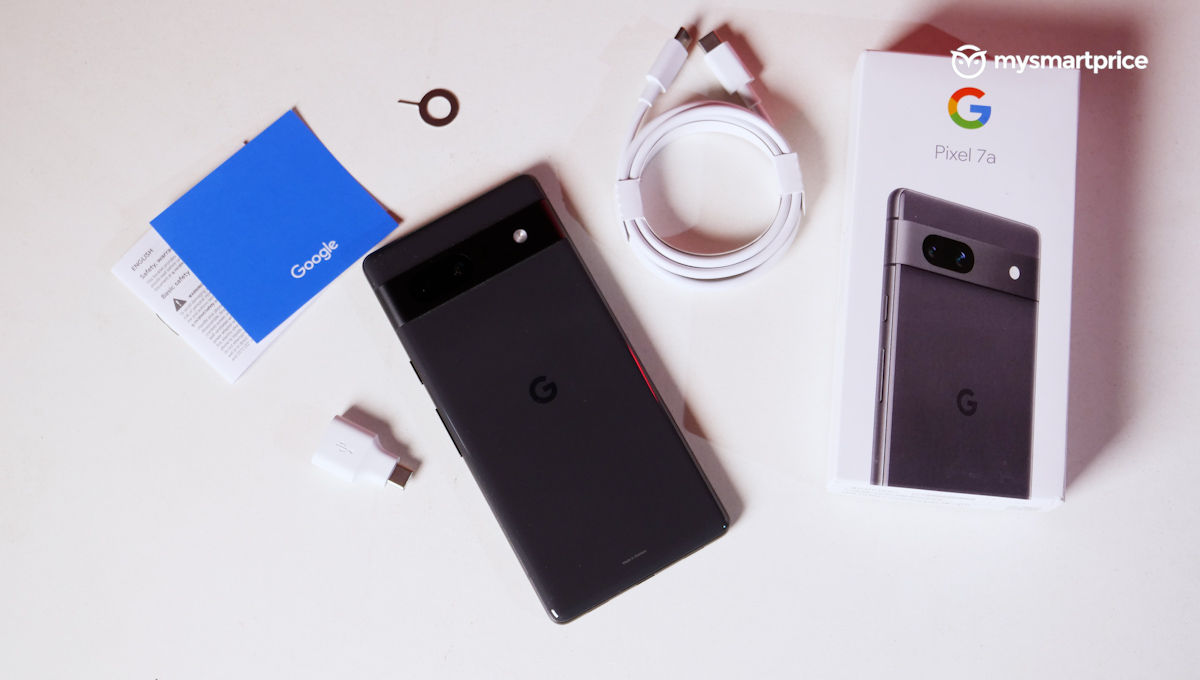 Google is known for their straightforward packaging, in which they neither do want to waste resources, nor do they want to waste the time of the buyer. So here's everything you get in the box: a phone with its display facing down, a Type-C to Type-C charging cable, a Type-A to Type-C dongle for data transfer and some paperwork. In addition, the sticker applied on the front of the 7a can be easily peeled off with a pull tab, which is super thoughtful.
Google Pixel 7a: Specifications and impressions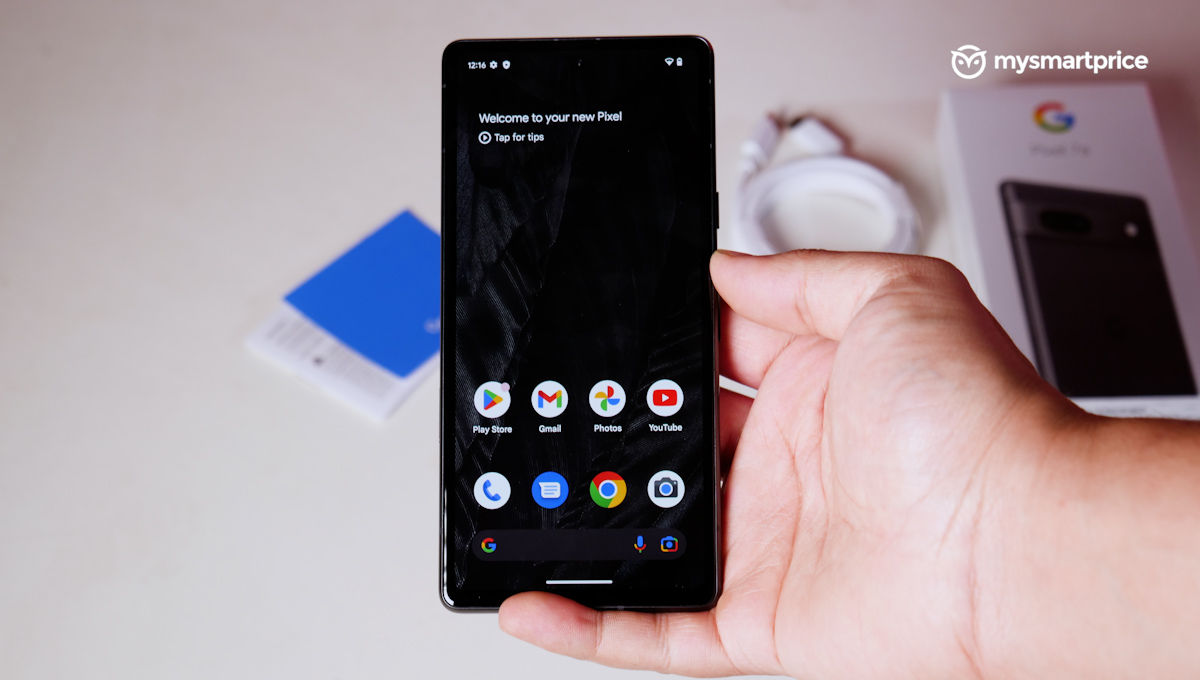 The first thing we observed after picking up the phone was how similar it looked to the vanilla Pixel 7. We, of course, compared the two side-by-side and found out that the 7a is slightly lighter, slimmer and has a narrower metal visor at the rear. But, it has pointier corners than the Pixel 7. It takes you back to the Nokia Lumia smartphones from the front till you turn it on. The easiest way to tell a Pixel 7a from a vanilla 7 is by looking for the manufacturing stamp on the back of the phones — the former is made in Vietnam whereas the latter is made in China.
Anyway, the frames of the Pixel 7a are made of Aluminium with a brushed texture, whereas the rear and the front are made of Corning Gorilla Glass. We received the Charcoal variant, which comes in Sea (light blue) and Snow (white) colours. Our phone was dastardly difficult to photograph, because of how quickly it picked up fingerprints.
Being a stock-Android 13 smartphone, booting up the Pixel 7a takes exactly 3 minutes, in which you're asked about your Google account, whether or not you want to use the Assistant and a few more permissions. There are no extra apps to install, just you and the no-frills user interface.
Once we finished the setup, we observed perhaps one of the most noticeable distinctions from its predecessor – the 90Hz OLED display, spanning 6.1 inches. The Pixel 6a had a 60Hz display, so it's almost like time travelling from 2017 to 2023.
But what's really going to get the Pixel fans excited is the new 64-megapixel primary camera at the rear, which is accompanied by a 13-megapixel ultrawide. Yep, that's an even higher megapixel count than the flagships. Going by what Google says, this should help improve the zoom performance. The front camera is plucked from the 6a, but then you also get the goodness of new image tools and modes such as Magic Eraser, Photo Unblur, Guided Frame and Night Sight.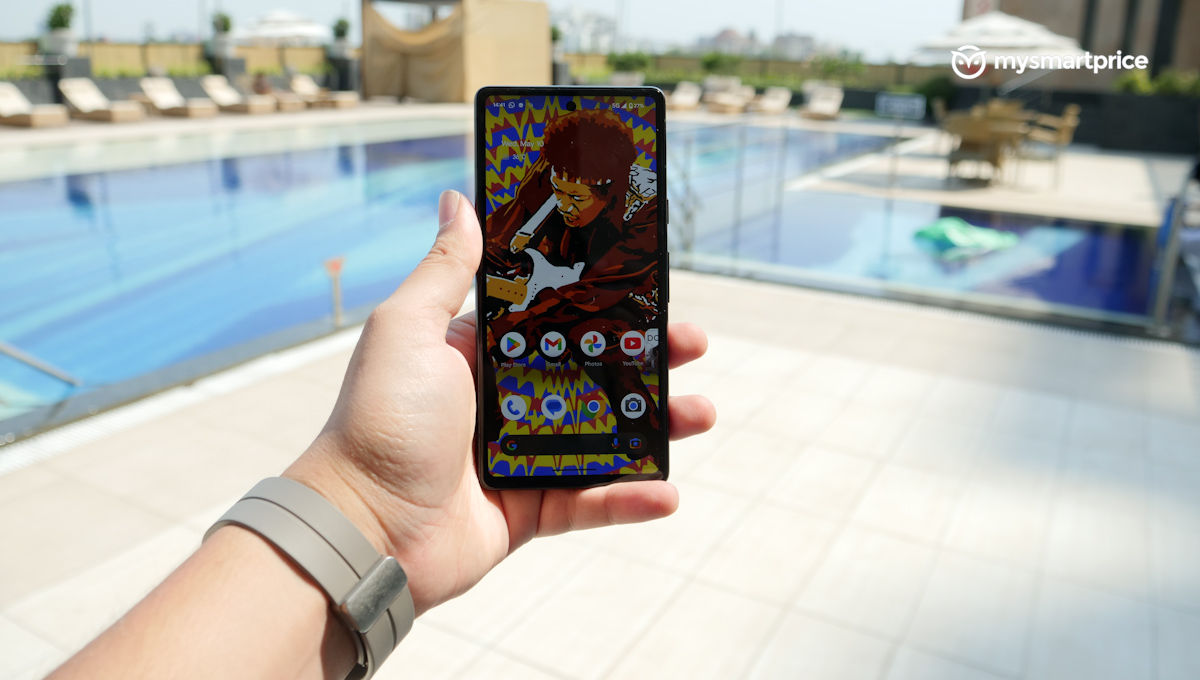 Under the hood, the Pixel 7a features the Tensor G2, the same silicon that powers the big-boy Pixels, and our particular variant came with 8GB of LPDDR5 RAM and 128GB of UFS 3.1 internal storage. For security, there's also a Titan M2 chip present here. In terms of software goodies, we could spot the Live Caption feature right off the bat, so it's good to see the flagship stuff being present here as well. Apart from this, you also get Quick Phrases, or hands-free tasks that don't require you to yell 'Ok Google', the ability to voice-type messages and voice message transcription. You can expect at least 5 years of guaranteed Android security updates here.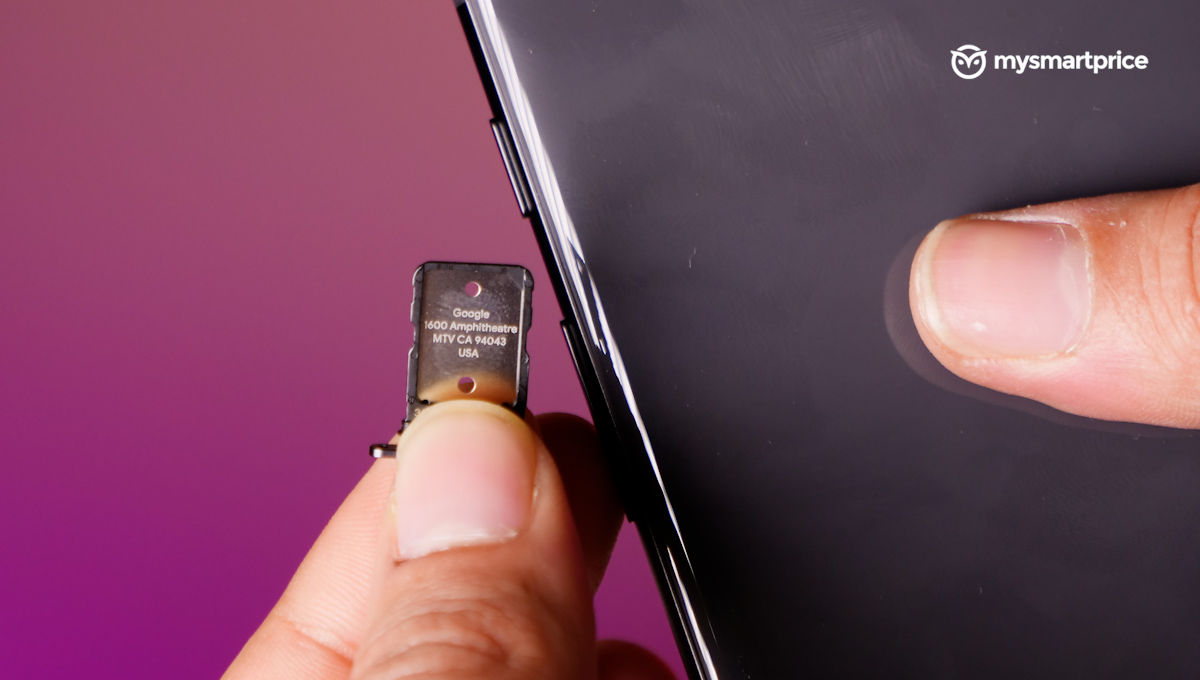 It has a single physical SIM slot and no memory expansion, but it does support eSIMs.
It packs a 4385mAh battery which can be charged wired and wirelessly. Wired charging will be faster at 18W.
Pixel 7a: Initial thoughts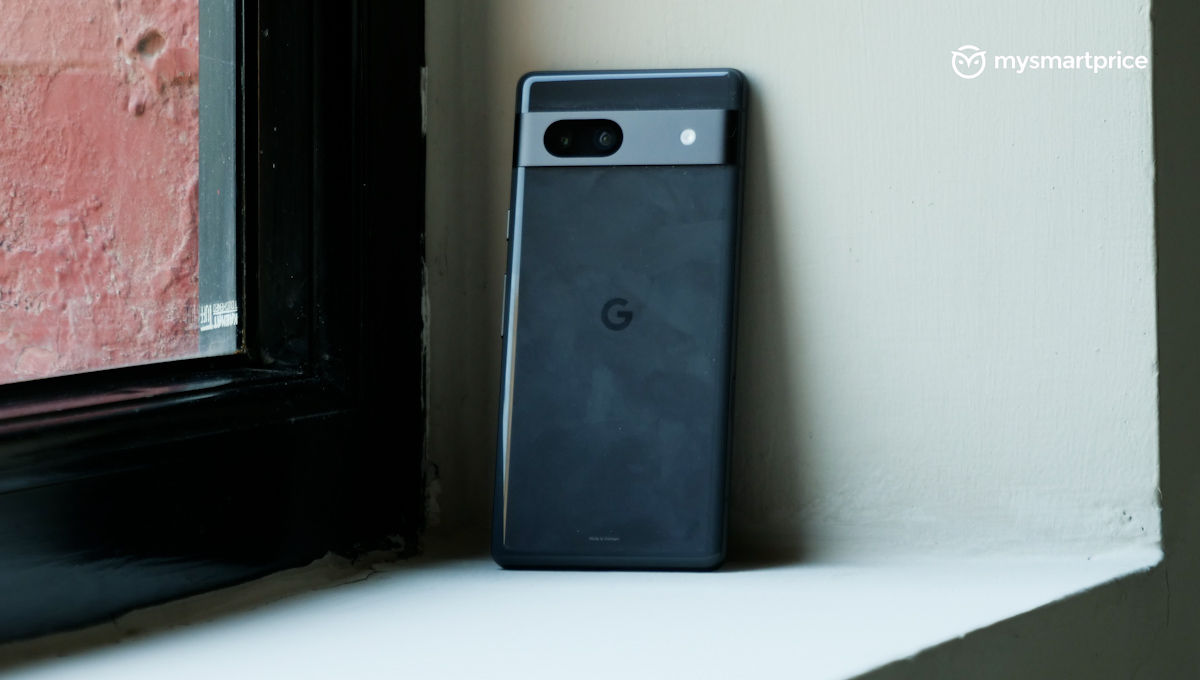 At Rs 43,999, Pixel 7a is being launched at a price identical to its predecessor but is far more ready to take on its rivals. It also seems like a far better value proposition than the vanilla Pixel 7. With this refresh, it no longer appears to be a niche device, and it might just give its rival, the OnePlus 11R, good competition. More and more people are now accepting the fact that they are, in fact, done with big, chunky smartphones and want a good small phone well within their reach, and this one might just be it.
But it all depends on how it performs in the real world when we test each aspect, so do wait for our review.