Highlights
Google has partnered with F1 Info Solutions in India for the repairs of its Pixel phones.
Previously, Pixel devices could be repaired only at 1 service centre in India.
F1 Info Solutions has over 20 service centres in India.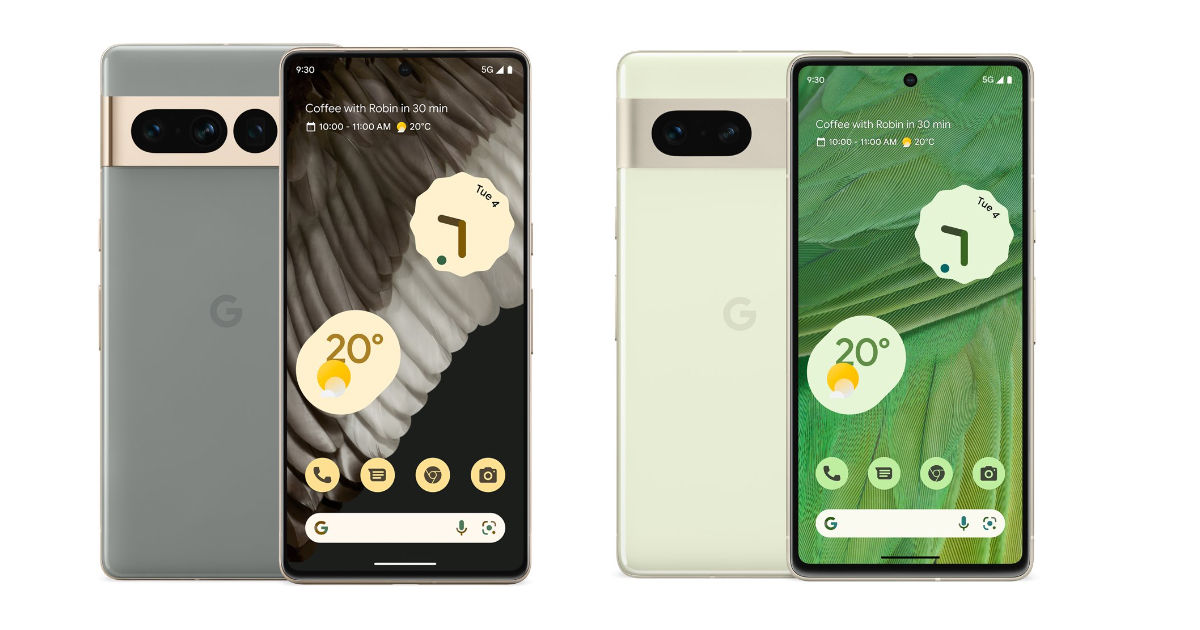 Google's Pixel flagship phones marked their comeback last year in India. The company launched the Pixel 7 series after a five-year gap in India. Google launched a few A-series Pixel phones as well. While some Google phones have been available for purchase in India, a pain point for customers has been the lack of dedicated customer care service centres. It looks like Google has finally chosen to address the issue and offer a better post-sale customer care service for consumers in India. Google has partnered with F1 Info Solutions for its Pixel phones.
MySmartPrice was the first to check the details about the F1 Info Solutions partnership with Google for the latter's phone-related services in India. Let's take a look at more details about the various Google Pixel service centres in India and how it can benefit customers.
Google Pixel India Service Centres
Google Pixel devices can now get fixed at F1 Info Solutions, which is the official service centre for repairs and warranty claims in India. The company seems to have switched from B2x, which had only one service centre in India. This became a huge problem for customers who had to get their Pixels repaired at cost or under warranty. B2x's service was also not as smooth and consumer friendly as it attracted a very length process, long wait times, faulty terms and conditions and costly repairs.
Also read: Google Pixel 7 Pro Review: The Smoothest Android Smartphone of 2022, Period
In comparison, F1 Info Solutions has a much wider reach across different states in the world's second-largest smartphone market. F1 Info Solutions has over 20 service centres in India. With Google mainly having an online-only approach for its Pixel sales in India via Flipkart, the wider service network should help cater to the needs of consumers across the country for queries regarding repairs and warranty.
Multiple F1 executives confirmed to MySmartPrice that they started servicing Pixels from March 27, 2023. Our team could confirm the same with F1 executives in Delhi and Gurgaon.
The image below maps the various service centre outlets of F1 Info Solutions in India. MySmartPrice team has also reached out to Google India for a comment, and we will update the story when we get a response.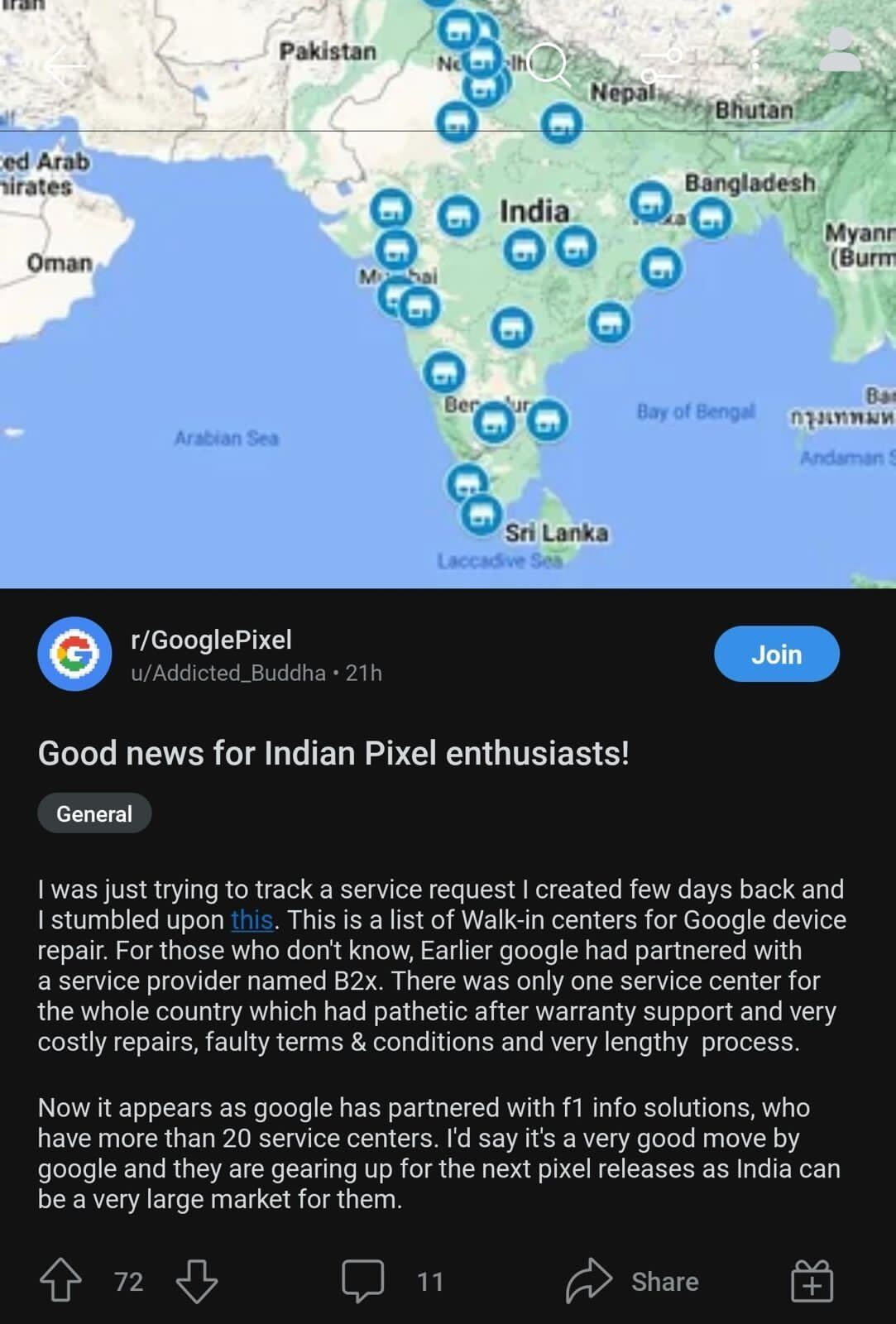 Customers who have their devices under warranty are not charged for eligible repairs — which should be the way. Those without warranty will be charged, again, as expected. However, F1 Info Solutions revealed that it is not handling the servicing. While they accept phones with or without warranty, the phones are sent to authorised factories for repairs.
Also read: Pixel 6a Review: An Excellent Pixel Phone, Even if No Longer a Game Changer
The new partnership should help enhance the customer's post-sale product experience in India. This is especially when the Pixel 7a is rumoured to launch at Google I/O in May 2023. The company has obviously not confirmed any details about the launch. However, stay tuned to MySmartPrice to get the latest official details as and when they are out.