Highlights
Internet outages or slow speeds are irritating.
It can result in a problem as the internet is the main form of communication.
Some fixes can help us with slow speeds and broken internet.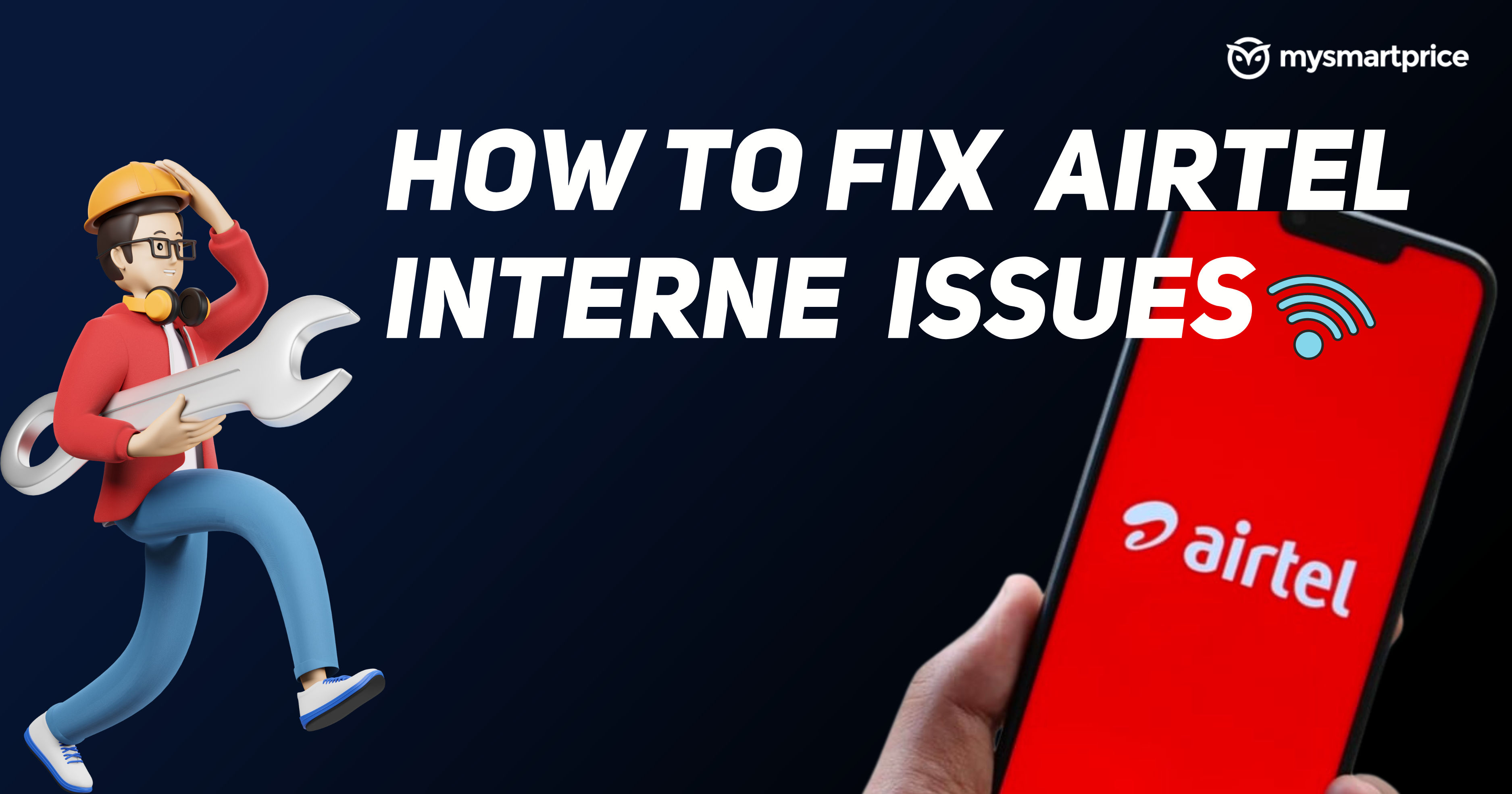 There are only two network providers who are allowing us to surf at high speeds one is Reliance Jio and another one is Bharti Airtel. Among these Bharti Airtel is one of the few remaining oldest and biggest telecom players exists in the Indian market. If you are also an Airtel user and facing any sort of continuous buffering or loading while surfing the web chances are there is an issue with your Internet connectivity. If so, some sure short fixes are listed that can help you fix your internet issues 90% of the time.
How to Fix Airtel Internet Issues
Here are some of the ways we discovered during my testing that appeared to be working in most cases of internet malfunction and slow internet connection.
Check APN Settings
An Access Point Name commonly known as APN is a setting that resides in your phone that is read by the phone to establish a connection between your Phone and the internet provider which in our case is Airtel. It provides your phone with required settings that allow the phone to understand the type of internet it's connecting to like 3G, 4G, and 5G as well as the ports and the security settings for the encryption.
There are multiple ways to receive or manually set up the APN settings on your smartphone. You can receive the APN settings directly from Airtel by simply sending an SMS. Users can also set up the APN by going into the settings. You can check out the APN settings details in more in-depth here.
Open the settings on your phone


Go to the Network and Internet settings tab

Tap on "Internet" settings



Tap on the gear icon next to your operator name to open the network setting

Scroll to the very bottom and tap on Access Point Name Settings


Tap on the plus icon to add new APN settings for your device



Enter the following values in the APN fields and save the settings
| | |
| --- | --- |
| Name | AIRTEL |
| APN | airtelgprs.com |
| Proxy | – |
| Port | 8080 |
| Username | – |
| Password | – |
| Server | Airtellive.com |
| MMSC | – |
| MMS Proxy | – |
| MMS Port | 80 |
| MCC: | 404 |
| MNC: | 10 |
| APN Protocol | IPV4/IPV6 |
| APN | Enable |
Change SIM Slot
In some smartphones, the network ports and bands are different according to the SIM slot. In almost every smartphone the SIM slot 1 is the port that supports the most high-speed networks.
So putting the sim that is utilized in data usage only makes sense. So if you have your Airtel SIM in SIM slot 2 then you must remove the SIM from the SIM slot 2 and put it in the slot 1 to have uninterrupted internet access.
Disable Flight Mode
Flight mode on modern-day smartphones disconnects its access to the network. Initially, it was introduced to be turned on during a flight as the mobile networks tend to interrupt with plane's radio frequency.
Even if you are not in flight one can use it to escape from the continuous pinging notifications and texts for a while which indeed is a good practice. But, sometimes we forget to turn it back off which can result in complete disconnectivity from the internet which is concerning.
You can quickly check if your flight mode is on or off by simply swiping down on your phone's Quick Settings pane. If it's already off you can also turn it off and then on after a minute or two to reestablish the network connection to your nearest network tower. This can help you to gain internet speeds back if you are facing slow speeds.
Check for Inactive SIM
There are also chances that your SIM card might have been deactivated due to a lack of balance or not being used for long. In such cases, the simplest way to check the SIM status you can ask your friend or family to make a call on that number which will then announce your SIM status if it's inactive by any chance.
Another way to check your SIM status is to call Airtel customer care at 111 or 121, or you can draft a mail requesting your SIM status on customercare@ng.airtel.com. If you don't want to make a call or draft a mail you can also dial *106# and choose the 1st option to see the details of your registered number.
Network Downtime
Recently there have been many instances of network downtime for one reason or another as well. If your internet on your specific network is not working at all you can check on their social media if that's the case in your area. If that's the case all you can do is wait till the network downtime is lifted. Most users will receive a text notification once the downtime is lifted.
FAQs
How to check if my Network is not working?
You can simply check if your internet is working or not by opening any webpage or video or you can also visit speed test sites or your choice to check for slow speeds.
How to prevent SIM cards from being Inactive?
Keep the SIM functional and recharged to prevent it from being inactive.
How much time does it take to lift Internet Downtime?
It depends on the area and the reason for the internet outage. It can last from up to 2 hours to 24 hours as well.