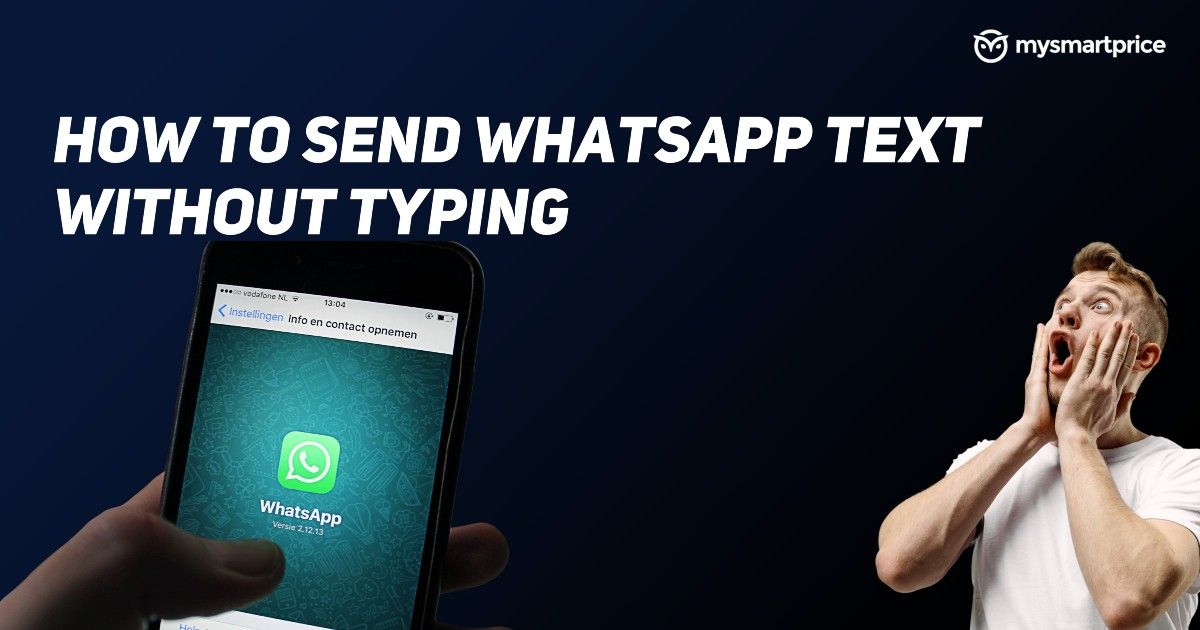 WhatsApp is the most popular messaging app in the world, and that includes India, where you have billions of active users. WhatsApp has so many features for users that it can be easy to miss out on some hidden tools that have the ability to make your experience on the app even better.
One such option offered by WhatsApp is texting on the messaging app without typing on your smartphone, be it Android or iOS. Over here we tell you the step-by-step method to send a text on WhatsApp without typing using services like Google Assistant and Siri that got support on WhatsApp many years back.
Also Read: WhatsApp Tricks: How to Send a WhatsApp Message Without Saving a Mobile Number
How to Send WhatsApp Message Without Typing on Android
To send messaging on WhatsApp using voice command you need to use the Google Assistant feature on your smartphone.
Open Google app on your phone, click on your profile at the top-right

Go to Settings on your Android phone, and open Google Assistant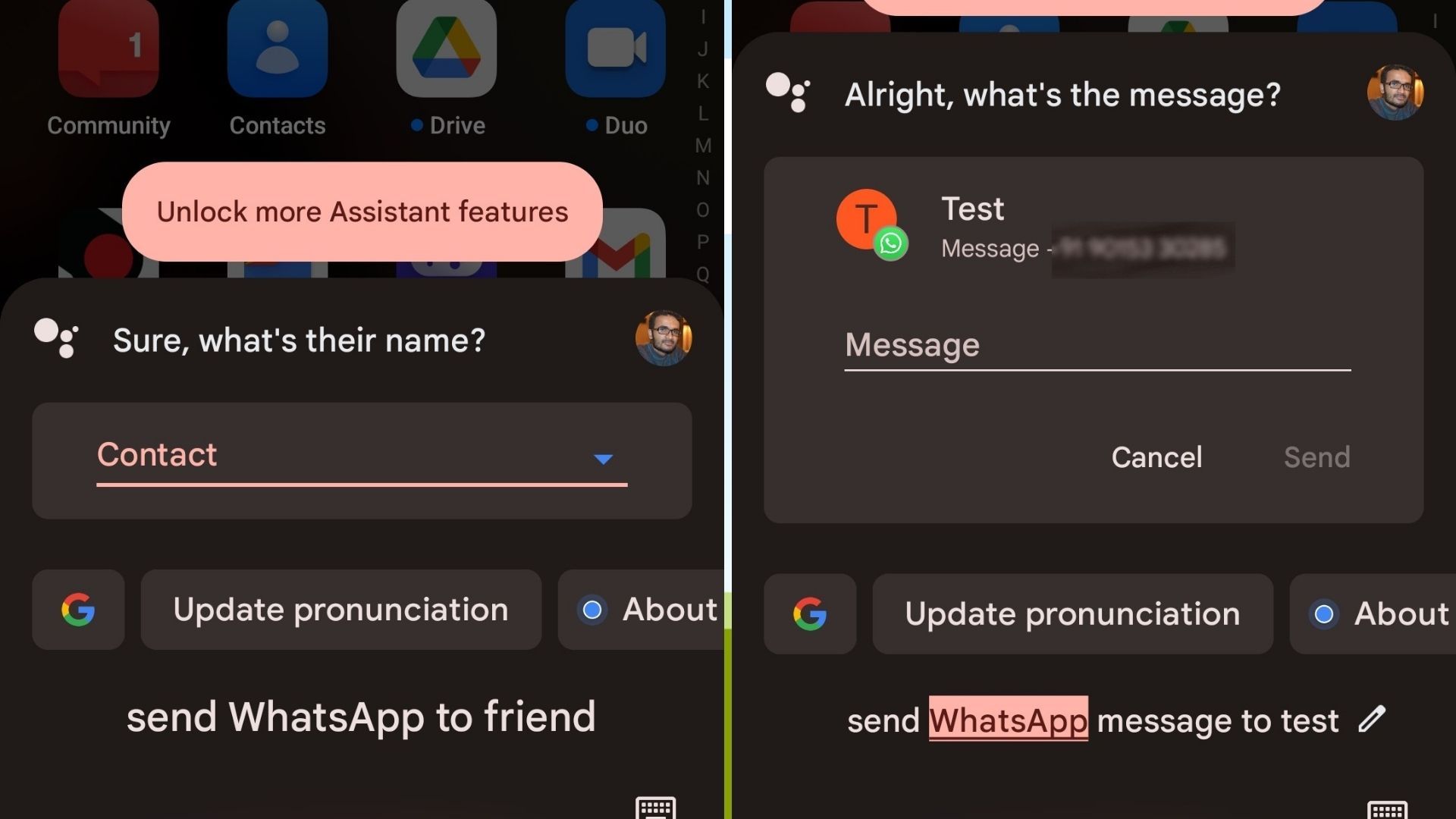 Speak up close to your phone's microphone to send message to any contact on WhatsApp

For example, you can say, Send WhatsApp message to Friend, and Google Assistant will search the contact and give you in results
Now the Assistant will ask you for the message to be sent on WhatsApp, just respond by saying, Ok, send it, to confirm the message for the contact.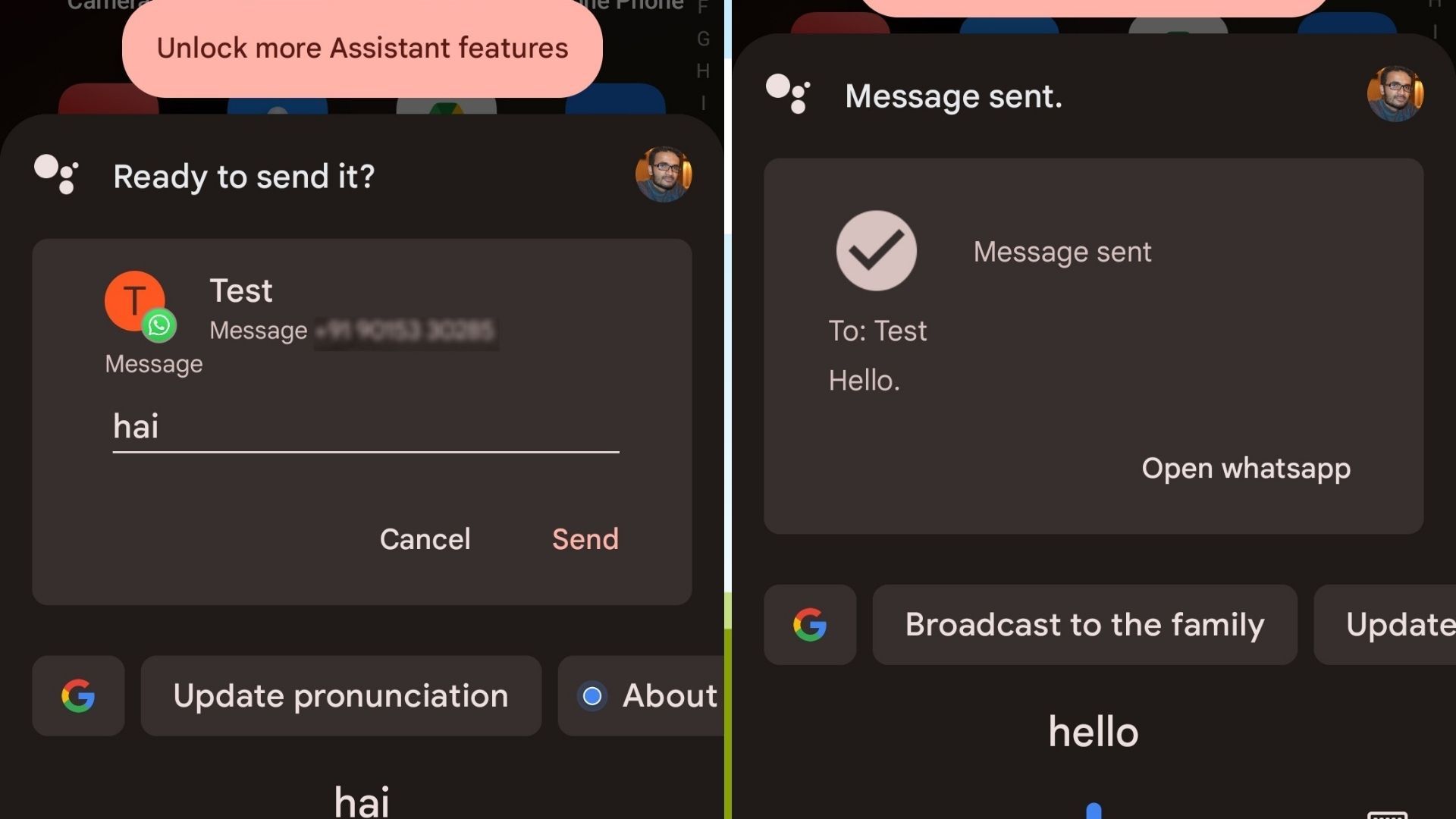 Your WhatsApp message will go through without having to type on your Android phone.
How to Send WhatsApp Message Without Typing on iOS
For iPhone users, WhatsApp has a similar way to let you send a text without typing, and for them it is done through the Siri voice assistant.
Open Settings on your iPhone, and then enable, Listen for "Hey Siri" feature

Now scroll down the screen and click on WhatsApp
Enable Use with Ask Siri feature for hands-free texting support on WhatsApp
Now use the "Hey Siri" wake word along with "Send WhatsApp message to any of your contact" command through Siri on your iPhone
Siri will ask you what message you want to send to contact A, respond with the message to be sent on WhatsApp
Siri will give you a preview of the message before sending
Now, Siri will ask you if you are ready to send the message on WhatsApp, just say Yes and the message will be sent to your selected contact on WhatsApp.
For iPhone users, if this feature does not work, then you will have to give Siri the access to their WhatsApp account on the iPhone to work effectively.
Also Read: WhatsApp Restore: How to Recover Deleted WhatsApp Chat Messages on Android and iPhone from Cloud Backup