Highlights
 ICICI Bank provides various methods for checking account balances, including SMS, mobile banking apps, and Internet banking, making it convenient for customers to stay updated on their account balances.
 Account holders can access their ICICI Bank balance through via Internet banking, mobile banking apps, and SMS, ensuring flexibility and accessibility.
 ICICI Bank offers user-friendly interfaces and applications, allowing customers to effortlessly monitor their account balance and conduct banking transactions on the go.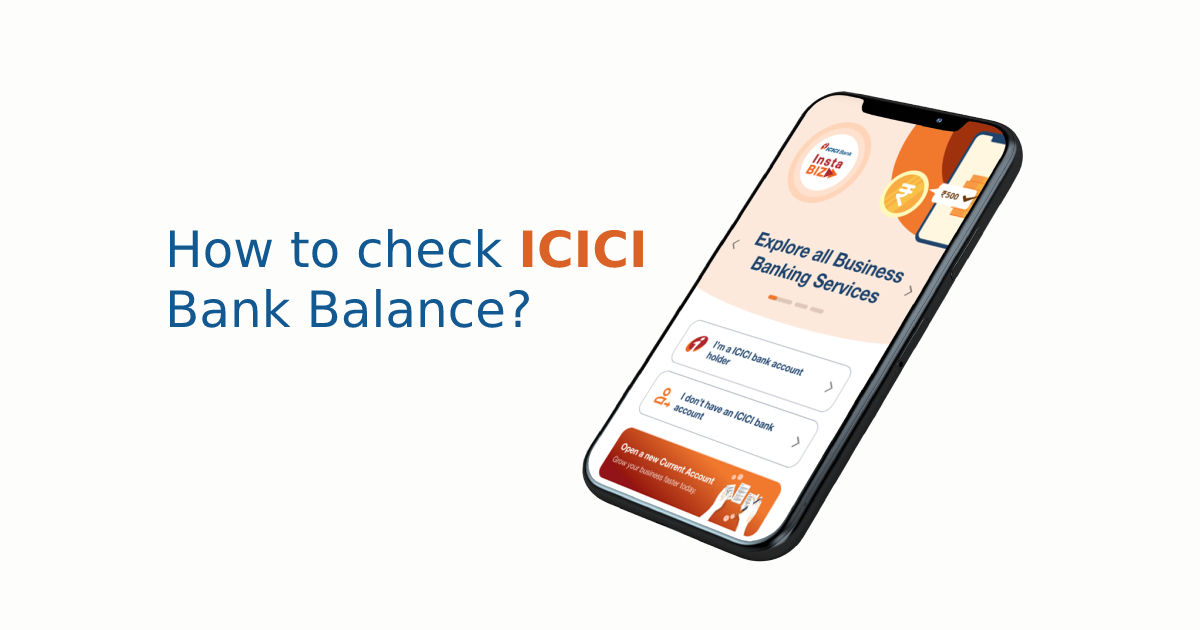 With the rapid advancement of technology, there have been significant advancements in the banking sector. Banking facilities have become more convenient and easily accessible than ever before. People can now avail of various banking services in a few clicks using their phones and different applications, 24/7.
Keeping pace with these tech advancements, ICICI Bank has introduced several innovative ideas to enhance banking facilities. One such innovation is the ability for customers to check their ICICI account balance through multiple methods. In this blog, we have covered various ways to check bank balance for your ICICI Bank account.
How to check ICICI Bank Balance?
There are several ways in which an ICICI bank account holder can keep a check on his bank balance. These ways are extremely efficient and easily accessible to all the account holders in the ICICI bank. A few of these easily accessible ways are mentioned below followed by a brief description of the related steps involved in the process:
Via Net Banking

Via Mobile Banking

Via Customer Care

Via UPI

Via ATM

Via SMS

Via Passbook
via Net Banking
ICICI bank net-banking registered account holders can conveniently check their bank balance through Net Banking. Once registered, users can effortlessly log in to the ICICI net banking portal from the comfort of their homes anytime. The below mentioned are steps that need to be followed to check the account balance via net banking:
To access ICICI Net Banking, the account holder needs to enter their user ID and password.
After logging in successfully, the account holder can quickly perform an ICICI Balance Check on their Internet banking dashboard.
All the ICICI users that are not registered with the Internet banking facilities can opt for other means to check their account balance.
Also Read: Indian Bank Balance Enquiry: How to Check Indian Bank Account Balance via Net Banking, Missed Call Number, Mobile App, More
via Mobile Banking
ICICI Bank offers a range of mobile applications that enable registered account holders to conveniently perform online transactions and stay updated on their ICICI account balance while on the go. Some of the ICICI mobile banking applications that account holders can make use of to effortlessly execute ICICI Bank Balance Check are given below:
iMobile: ICICI Bank's iMobile is an easy-to-use and accessible mobile banking application that is available to all bank users, for download through both the Google Play Store and the Apple App Store. Account users can make use of this app to send or receive funds, and observe and manage all their accounts, including loans, PPF, iWish, insurance, cards, and others. Account holders can additionally utilize the iMobile app to initiate an ICICI Balance Enquiry, check their mini statement, as well as email an in-depth statement.
Mera Mobile: Mera Mobile is an official vernacular mobile banking app made available by the ICICI Bank, and it is known to be readily available in about twelve different languages. Account holders can make use of this app to perform tasks such as checking their ICICI Account Balance, examining account summaries, accessing comprehensive statements, transferring funds, paying utility bills, and much more.
iBizz ICICI Corporate Banking: The iBizz ICICI Corporate Banking smartphone application is merely accessible to ICICI's current account holders. Customers with accounts can use the iBizz mobile app to verify their ICICI Bank account balance, download and view mini statements, transfer funds using UPI, make payments, and perform many other processes.
Via Customer Care
Customers can call ICICI Bank Balance Check Number 9594612612 using their registered mobile number with the bank to check their ICICI Bank account balance.
Via SMS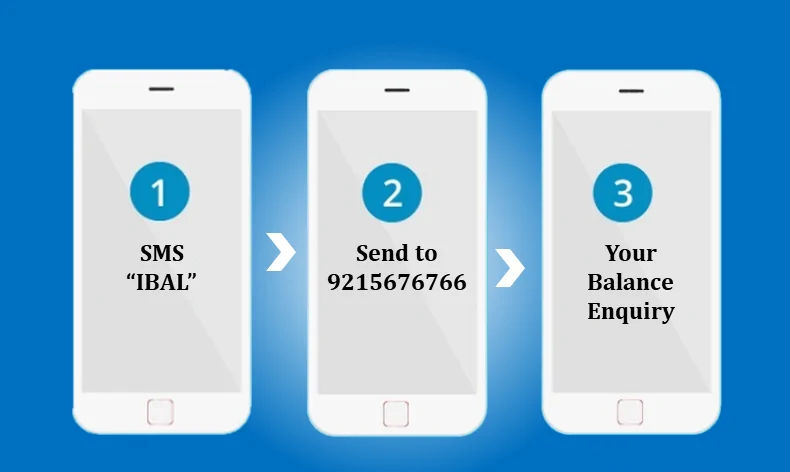 Users can send a message with "IBAL" to 9215676766 for the primary account.
To check the account balance for secondary accounts, users need to send a message with "IBAL" followed by a space and the last 6 digits of the account number to 9215676766.
Also Read: HDFC Bank Balance Check: How to Check HDFC Account Balance via Missed Call, SMS, Online, More
via UPI
If a user wishes to check his ICICI bank balance with the help of a UPI application, then the process becomes easy and hassle-free.
The user just needs to log in to any UPI application on his smartphone.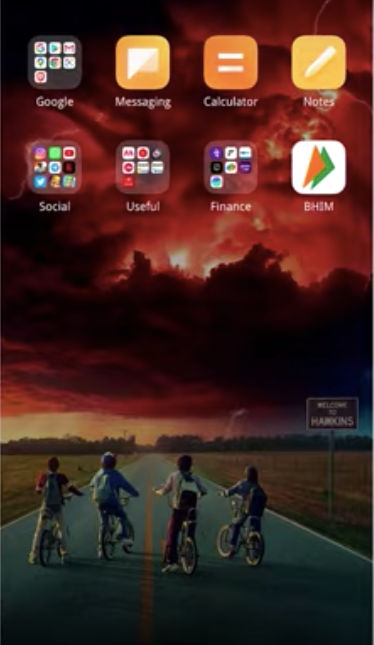 Then further he/she needs to enter the set code to gain access.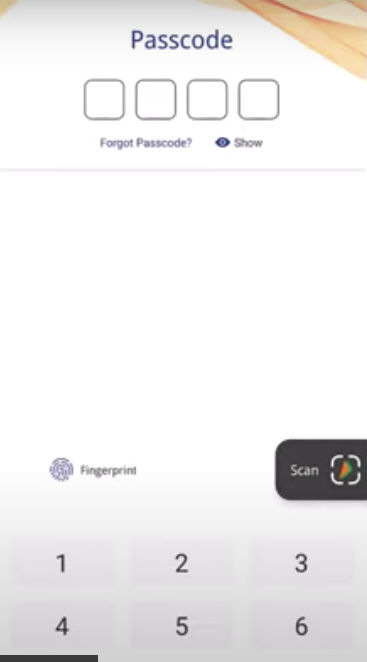 Click on the account of which the user wants to view the balance information.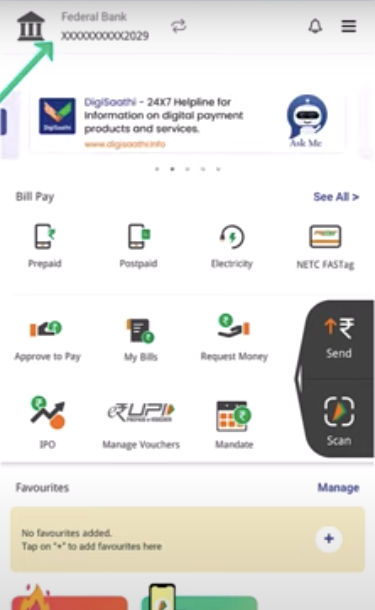 Press on the Check Balance option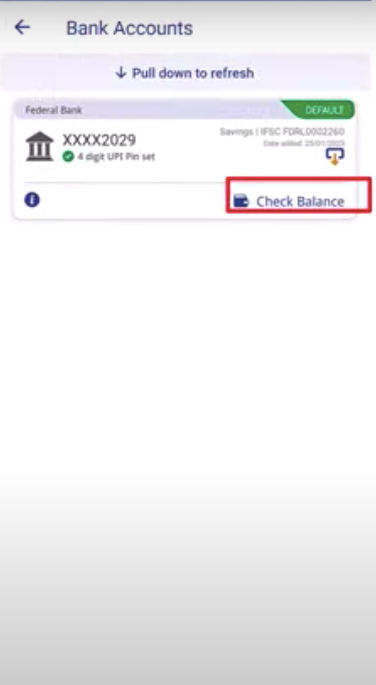 A passcode needs to be entered to complete the process.

After this, the customer can see their balance on the screen.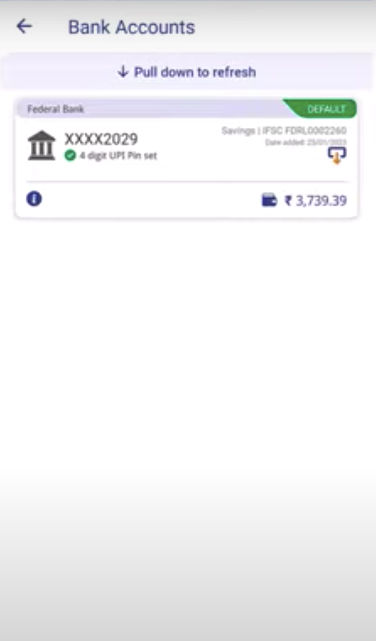 via ATM
The account holder must simply do the following steps:
Go to an ICICI Bank or any other bank's ATM.

Put the ICICI Bank ATM Card in the ATM Machine.

The user can further choose the option of "Balance Enquiry / Balance Check" from the menu displayed on the screen.

Your ICICI Bank account balance will then shortly be displayed on the ATM screen.

The account holder can further click on the option of receiving a receipt for their ICICI Balance Check in case they want a receipt of the available account balance.
via Passbook
ICICI Bank provides a passbook to all its account holders upon opening an account.
Account holders can visit their local banks to make necessary updates in their passbooks.
The passbook allows customers to track their transactions, including debits and credits, as well as their ICICI account balance.
Also Read: Canara Bank Balance Check: How to Check Canara Bank Balance via Internet Banking, Missed Call Service, Mobile App, and More
FAQs
1) What is the ICICI Bank balance inquiry number?
ICICI's bank balance inquiry numbers are 9215676766 and 9594612612.
2) How do I check my ICICI balance on my smartphone?
Users with a valid ICICI bank account can access the mobile banking app.
To use the app, customers need to register for Internet banking and create an account.
Key Takeaway
Now, we have provided multiple ways through which a user can access his ICICI bank balance in the article. It is extremely important for all the account holders to keep a check on their banking activities and if the banks have introduced such easy and simple ways to avail the different banking facilities, then we personally feel that each account holder should develop a habit to keep a tab on their account balance so that they can keep an idea of their existing balance which could prove to be beneficial in several other ways as well.