Highlights
Jio AirFiber launch date announced at the 46th AGM held by Mukesh Ambani on August 28.
The Jio AirFiber is the telco's debut FWA service to take on Airtel Xstream AirFiber.
Jio might finally monetise its True 5G connectivity with the new service.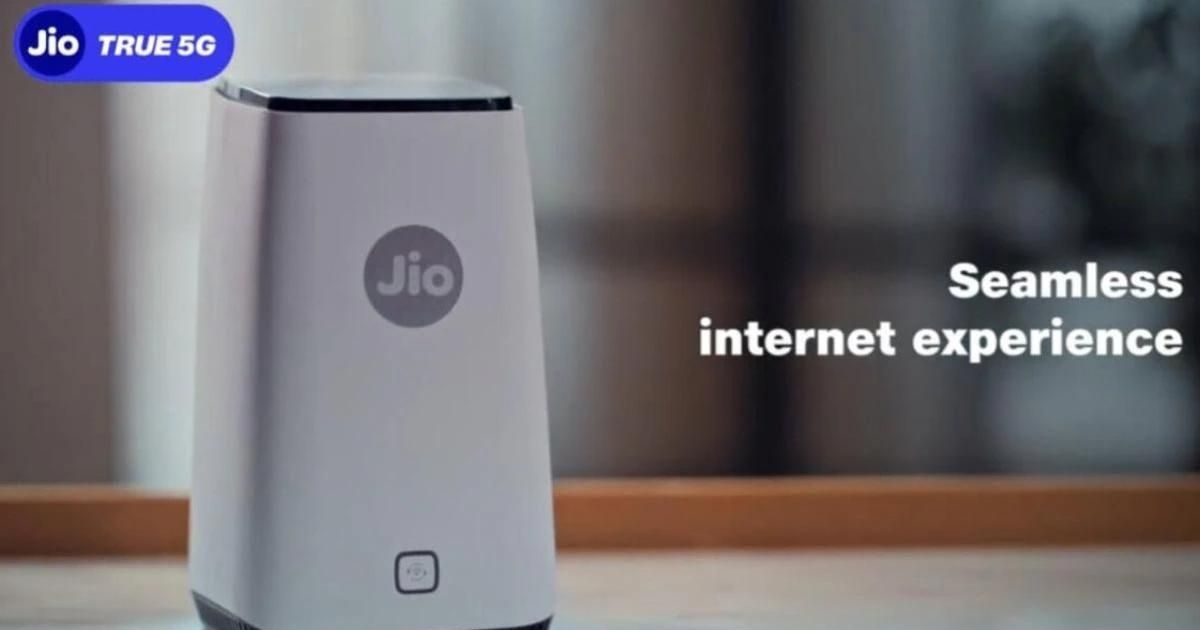 Jio AirFiber launched in India officially a year after its announcement at the AGM 2022. The company launched its debut FWA service in India at its 46 AGM hosted by Mukesh Ambani in Mumbai. Jio Chairman Akash Ambani revealed that the Jio Fiber service already serves 10+ million customers, with thousands getting connected monthly. With Jio AirFiber, the company is expanding its addressable market to 200+ mn homes and other premises.
Jio has now announced that the AirFiber service will launch in India next month. Notably, Jio has been expanding its 5G rollout nationwide and offering True 5G network to its subscribers for free with select Jio prepaid plans. With the Jio AirFiber, the leading telco might finally monetise its 5G network in India. Let's look at all details of the newly-launched Jio AirFiber service.
Jio AirFiber Launch Date Announced in India: Price, Availability
Mukesh Ambani announced that the Jio AirFiber service will launch in India on September 19. Interested buyers can head to Jio.com and book their Jio AirFiber device when it's launched commercially. The device could also be available in Reliance stores when launched. The Jio AirFiber is expected to be priced at Rs 6,000 in India. Previous leaks have suggested that it could be priced 20% less than the competition.
Jio AirFiber Features, Other Details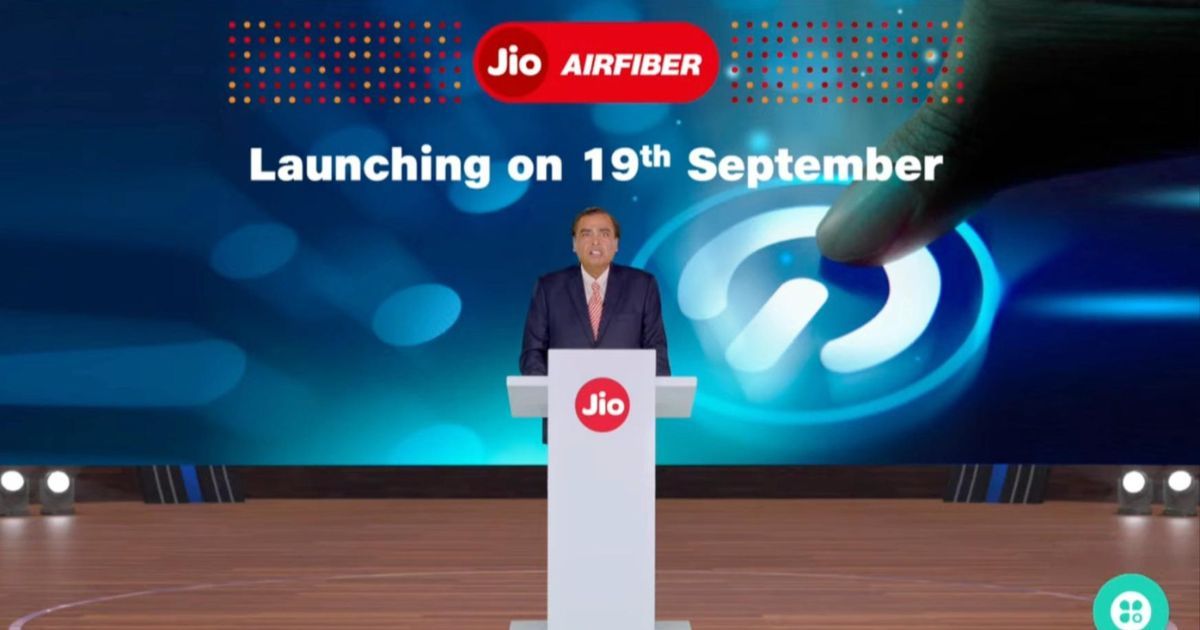 For the uninitiated, the Jio AirFiber is a Fixed Wireless Access (FWA) device, which offers a wireless 5G hotspot with fiber-like speeds. The telco also hinted that Jio AirFiber users will be able to opt for Jio Cloud PC with AirFiber, which is a virtual PC hosted on the cloud. Mukesh Ambani stated that it's tough to reach remote and far-flung parts of the country with optical fiber connectivity.
The Jio AirFiber will use the already existing pan-India 5G network and advanced wireless technology to bypass the need for extending optical fiber connectivity to the last mile. The telco claimed that it can connect 15,000 premises daily with its optical fiber connectivity but with AirFiber the number will be increased by 10 times to 1,50,000 connections daily.
A recently leaked video revealed that just like the Airtel Xstream AirFiber device, the Jio AirFiber also has a tower-like device. The Jio AirFiber has two components – a primary router with the Jio 5G SIM to be placed outside to receive the signal and a second portable tower, which can be placed anywhere in the house. Jio experts will install the entire setup once you have booked the service on the Jio website.
Once the devices have been placed and activated, users can use the Jio Home app to connect to Jio AiFiber and change password and other settings. According to Jio, the AirFiber device can offer speeds up to 1Gbps, which is excellent for all usage scenarios like streaming UHD content, playing online games, and more.
The Jio AirFiber device supports Wi-Fi 6 connectivity and multiple ports. These include WAN, LAN, USB, and power port. Users can directly connect their Jio set-top box to the AirFiber device to stream content. The USB port lets users connect a printer or a hard drive to share the stored data with users on that network.