Highlights
Xiaomi and Redmi have partnered with Reliance Jio.
Xiaomi and Redmi smartphones will access Jio's standalone 5G Network.
Xiaomi and Redmi's upcoming devices will support Jio's True 5G network.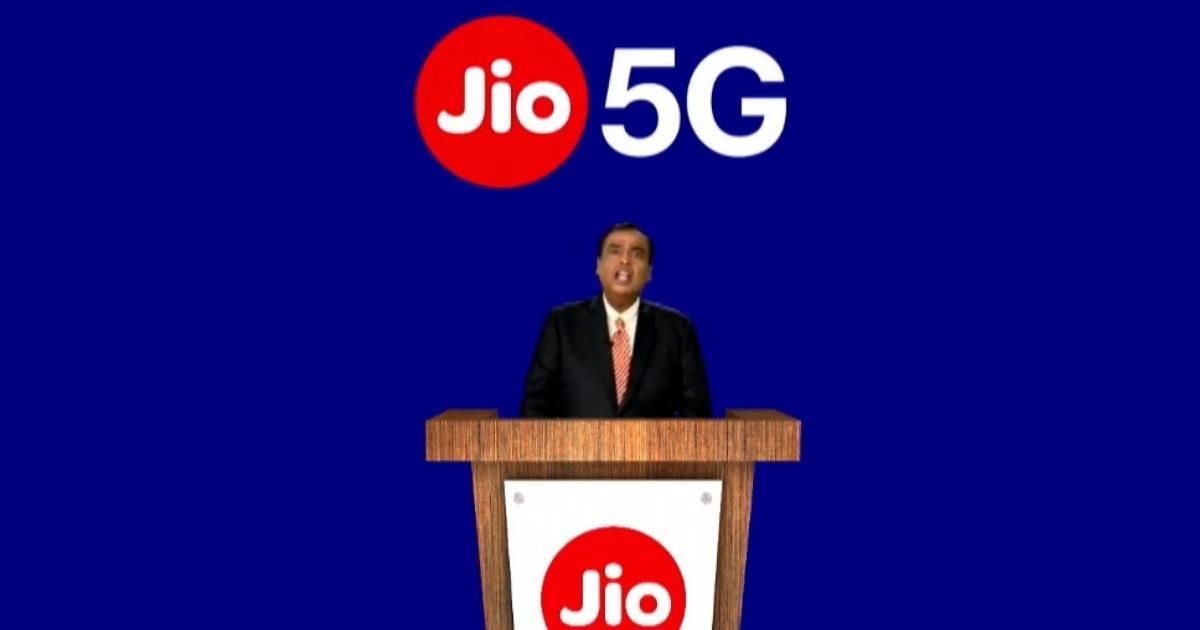 Reliance Jio has joined hands with Xiaomi to provide True 5G services to the smartphone users. This means all eligible devices of Xiaomi and Redmi will be able to access Jio's standalone 5G network in all areas where services have been launched.
To access Jio's network, 5G-enabled devices of Xiaomi and Redmi need to change the preferred network type via the setting application. To those unaware, the Reliance Jio network is based on standalone (SA) 5G architecture, which means it is True 5G without any 4G network support. Plus, Jio's 5G network is a mix of three bands such as 700 MHz, 3500 MHz, and 26 GHz bands. Notably, the 700 MHz band is the most expensive and efficient as it offers better connectivity in metros and rural areas.
Besides, users of Xiaomi and Redmi can follow these steps to access Jio's True 5G services on their smartphones: Settings app > Mobile Network > Preferred Network Type >tap on the 5G. Notably, this partnership is limited to only a few smartphones and here is the list of devices.
Redmi Smartphones With Jio's True 5G Services
Redmi Note 11T 5G
Redmi 11 Prime 5G
Redmi Note 10T 5G
Redmi Note 11 Pro+ 5G
Redmi K50i 5G
Xiaomi Smartphones With Jio's True 5G Services
Xiaomi 12 Pro 5G
Xiaomi 11T Pro 5G
Xiaomi 11 Lite NE 5G
Mi 11X 5G
Mi 11X Pro 5G
Xiaomi 11i 5G
Mi 11 Ultra 5G
Xiaomi 11i HyperCharge 5G
Meanwhile, the smartphone company announced that all upcoming devices will have SA connectivity. The Redmi K50i and the Redmi Note 11T 5G are also in the testing phase with Jio's True 5G network. This means most of the smartphones of the company will support Reliance Jio's True 5G network. It is worth noting that Reliance Jio is providing 5G services in more than 10 cities.
Here is a list of cities, where Jio True 5G network is available:
Chennai
Nathdwara
Pune
Delhi
Mumbai
Varanasi
Gurugram
Ghaziabad
Faridabad
33-district headquarters of Gujarat
Noida
Kolkata
Bengaluru
Hyderabad
Reliance Jio Realme And OnePlus Partnership
Apart from joining hands with Xiaomi, Reliance has joined with Realme and OnePlus smartphones and here is a list of devices that are eligible for Jio's True 5G services.
Realme Smartphones With Jio's True 5G Services
Realme 8 5G
Realme GT 5G
Realme 8s 5G
Realme X7 Max 5G
Realme 9 5G
Realme 9 Pro
Realme 9 Pro+
Realme GT Master Edition
Realme GT Neo2
Realme Narzo 30 5G
Realme 9 Speed Edition
Realme GT Neo 3 & Neo 3 150W
Realme GT 2
Realme GT 2 pro
Realme Narzo 50 Pro 5G
OnePlus Smartphones With Jio's True 5G Services
OnePlus 8T
OnePlus 8 Pro
OnePlus 9
OnePlus 9 Pro
OnePlus 9 RT
OnePlus Nord 2
OnePlus 9R
OnePlus Nord
OnePlus Nord CE 5G
OnePlus Nord CE 2 5G
OnePlus Nord 2T
OnePlus 10T
OnePlus 10 Pro
OnePlus Nord CE 2 Lite 5G
OnePlus 10R
OnePlus 8