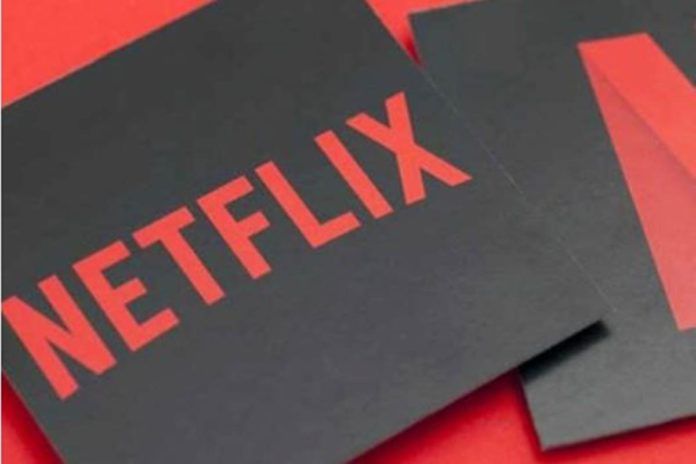 As the whole world is facing an unprecedented crisis from the Coronavirus, social distancing and quarantine have become the words most associated with the current situation. Staying inside the home would've been extremely boring had it not been for the endless trove of content that is provided on streaming services such as Netflix, Amazon Prime, or Disney Plus Hotstar.
Netflix, in particular, has been aggressively marketing in India since it holds currently one of the lowest percentages of the country's online streaming market. While its growing list of original content is picking up more pace than ever, the pricing of its plans still happens to remain an issue.
We have compiled a list of all the plans that Netflix currently offers in the country and what plans will best suit your quarantine needs.
Also Read: 5 Best 32-inch Smart LED TVs with Netflix and Amazon Prime Video Apps Support in India 2019
How many subscription plans does Netflix offer in India?
Currently, Netflix has four plans in the country.  These plans start from Rs 199 and go up to Rs 799. Each plan offers a different number of screens on which content can be viewed simultaneously. Here's the list of all plans that Netflix has to offer you:
Netflix Rs 199 mobile-only plan
Netflix Rs 299 Mobile+ Plan
Netflix Basic Rs 499 plan
Netflix Standard Rs 649 plan
Netflix Premium Rs 799 plan
Also Read: Disney Plus Hotstar Plans India: Premium vs VIP Subscription, Price, Jio and Airtel Bundled Plans, More
What is Netflix free upgrade offer?
Netflix is offering a free one-tier upgrade to a more expensive plan. This means that new customers who want to subscribe to Netflix will get to use a higher pack for the first 30 days. So, for example, if you choose 'Basic' pack, then the company will upgrade you to the 'Standard' plan for the first 30 days at no additional charge. However, once the 30-day period is over, you will be switched back to the Basic plan.
Netflix Rs 199 mobile-only plan
As the name of this plan suggests, it is only for accessing Netflix on a smartphone. The company had announced this plan last year after its entry-level of Rs 499 proved a tad-bit costly for users. The Rs. 199 mobile-only plan allows for content to be viewed on only 1 screen at a time. As its mobile-only, you will not be able to use your Netflix account with this plan on Amazon Fire TV, Chromecast or any other big-screen gadget which includes laptops and iPads. Content can be streamed in HD, a service that lacked till very recently on this mobile plan. This plan is definitely useful if you prefer to consume all your content via just your mobile phone. Annually you will be charged Rs 2,388 for this mobile plan.
Netflix Rs 299 Mobile+ Plan
Netflix is currently piloting a new streaming plan for its customers known as Rs 299 Mobile+ plan. Just like the Rs 199 mobile-only plan, this pack will be also available for mobile devices. This means you cannot use this Netflix account on big screens like Smart TVs, Amazon Fire TV, Chromecast, laptops, and more. Interestingly, the mobile-only plan might come with high definition streaming option. The regular Rs 199 plan only offers SD streaming of content on Netflix.
Also Read: COVID-19 Lockdown Effect: Amazon Prime Video, Netflix, ZEE5, MX Player Cut Streaming Bitrates in India
Netflix Basic Rs 499 plan
If you happen to operate Netflix on many devices apart from your phone, then the Rs 499 plan is the one for you. The only caveat is that at any given point of time, Netflix can be operated only on a single screen. Content is available in SD or HD resolution depending on your connectivity speeds. The annual fee for the plan is Rs 5,988.
Netflix Standard Rs 649 plan
Unlike the Rs. 499 plan, which allows you to stream content on only one device at a time, the Rs. 649 plan allows you to stream content on two devices (screens) simultaneously. Annual fees for the plan is Rs 7,788.
Netflix Premium Rs 799 plan
The Rs 799 plan is kind of a family-plan wherein the account can be accessed on four-screens at a time. All content can be streamed in HD or SD and the annual subscription cost for the plan is Rs 9,588.
Netflix new Rs 349 plan
Apart from these plans, Netflix is also testing a cheaper plan that could be priced at Rs 349, which is cheaper than the basic plan that costs you Rs 499 per month. This new plan reportedly works on a mobile phone, tablet, and even computer/laptop, but not on TV sets. First spotted by AndroidPure, the new plan will suit users who are seeking to stream HD content on any of the above-said devices.
Also Read: Netflix Announces Partnership Deal to Offer Exclusive Bonus Video Content on Samsung Devices
How to subscribe to Netflix?
To subscribe, you will have to open the Netflix app or go Netflix's website and choose any of the plans which are listed. After that, create a new Netflix ID, fill out the payment details and you will get one month at Rs 5 after which you can either cancel the subscription or continue with subsequent payments for whichever plan you've chosen.
What is Netflix StreamFest offer?
Netflix had announced that it will offer a free trial of its service to everyone in India with its Netflix StreamFest offer. The new offer was made live on December 4 and users in India can access the site for free for two days. As of now, in order to avail 30-day free trial, customers need to enter their credit card numbers. However, with this offer, there will be no such requirement.
How to get free Netflix premium subscription?
If you are a Reliance Jio customer, you can get Netflix for free by subscribing to Jio PostPaid Plus plans. The operator is offering free Netflix subscription with its range of Jio PostPaid Plus plans. These include Rs 399, Rs 599, Rs 799, Rs 999 and Rs 1,499. Apart from this, you will also get free Amazon Prime and Disney+ Hostar VIP subscriptions. Moreover, one can also get free Netflix subscription with JioFiber broadband connection. The company has revealed that customers opting for JioFiber plans of Rs 999 or above will get free Netflix subscription. Moreover, Vi (formerly known as Vodafone Idea) is also offering access to Netflix for free with its RedX postpaid plan. The postpaid plan comes with a price tag of Rs 1,099 per month.
How to delete your Netflix account?
If you are unhappy with your Netflix subscription you have the option of cancelling your subscription. The cancellation will happen only via a web browser. Just open Netflix on your internet browser, go to account settings, and click on cancel your subscription. If you cancel your subscription mid-way, you will be allowed to view Netflix for the remainder of the month.
How to download content on Netflix?
You may want to view content on Netflix without the constant worry of buffering. You can download most of Netflix's library offline and view them even when there is no internet connection. Just hit the download button which is symbolized as a downward pointing arrow below all your content. There is, of course, a limit on downloads and also the fact that not all content on Netflix is available for download. Apart from that, all downloaded content can only be viewed on your app.
There is also an option for smart downloads which will automatically download the next 2-3 episodes when you are watching a TV series and delete those episodes that you've watched.
Also Read: Airtel V-Fiber Broadband Users Can Enjoy Amazon Prime, Netflix, Zee5 Access Under Airtel Thanks Program
How to turn on subtitles on Netflix?
While playing your content, there will be an option labeled Audio and Subtitles. Clicking on that will reveal the audio languages the content is available in and also the option to turn on/off the subtitles.
Is 50GB enough for streaming Netflix?
Netflix offers a host of different ways through which you can maximise your viewing experience even with limited data. One can watch in Auto, Low, Medium, and High. The low setting will provide basic video quality with up to 0.3GB per hour, while Medium comes with up to 0.7GB per hour and High delivers up to 3GB per hour for HD and up to 7GB per hour for Ultra. On average, if you watch 60 hours of video content on Netflix in medium quality, it will consume roughly 42GB to 50GB of data per month. However, if you stream high-quality content, it is advisable to upgrade your data limit.
How many people can use Netflix Rs 199 plan?
The Netflix Rs 199 is the basic mobile-only plan from the streaming giant. The company has revealed that members will be able to enjoy all of Netflix's content in standard definition (SD) on one smartphone or tablet at a time.
List of Netflix Plans: Monthly Price and Features
| | | |
| --- | --- | --- |
| Netflix Plans (Monthly Price) | Price per year | Features |
| Rs 199 Mobile-only plan | Rs 2388 | 1-screen support, HD content, mobile-only |
| Rs 499 Basic plan | Rs 5988 | 1-screen support, HD content, access across all platforms |
| Rs 649 Standard plan | Rs 7788 | 2-screen support, HD content, access across all platforms |
| Rs 799 Premium plan | Rs 9588 | 4-screen support, HD content, access across all platforms |