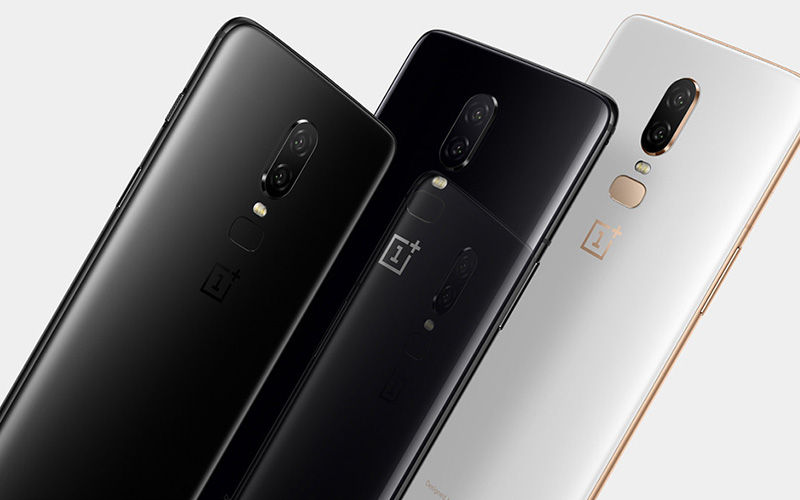 Before the OnePlus 6T is officially launched, the OnePlus 6 (review) continues to remain the company's flagship. Until then, the company's primary focus will likely remain on improving the OnePlus 6 as much as possible. As OnePlus dedicates itself to providing timely software updates, it has reportedly rolled out the OxygenOS 9.0.1 firmware for the OnePlus 6. This is expected to address some minor problems surrounding the flagship, so let us get right down to the details.
OnePlus 6 OxygenOS 9.0.1 Update, Changelog and Details
The OxygenOS 9.0.1 OS update is reportedly available for OnePlus 6 users as an OTA update. If you want to check if the firmware has arrived for your smartphone, head over to 'Settings' and then tap on the 'Software Update' option. This change follows the official OxygenOS 9.0 software package that enabled the OnePlus 6 to run Android 9 Pie, which introduced lots of improvements. With the latest version, however, there appears to be no major changes present.
The changelog for this update is the same as the OxygenOS 9.0 update. It only indicates a change in the Android version and improvements in the UI. Since there is nothing noteworthy written in the changelog, it suggests that the update only delivers a few small fixes and software optimizations.
Software updates for the OnePlus 6 used to be more frequent up until last month. It is possible this is happening because OnePlus is preparing itself for the OnePlus 6T launch. Hopefully, when the announcement concludes, the company can redirect some of its attention towards OnePlus 6's software optimizations. It is also possible that a significant firmware is released for the OnePlus 6 after the OnePlus 6T unveiling. For this, we'll continue to keep our fingers crossed and hope for the best.
In case you were wondering, OnePlus' next flagship will arrive on October 30, in New York City. Buyers can already pre-book the device in India right now.
OnePlus 6 Specifications, Features
The OnePlus 6 sports a 6.28-inch Optic AMOLED screen with a 2280 x 1080 pixels resolution. The device features a notch at the top and a chin bezel at the bottom, which most handsets have these days. The flagship is fueled by the Qualcomm Snapdragon 845 SoC, with the base model featuring 6GB RAM and 64GB of non-expandable storage. The top-tier model offers 8GB RAM and 256GB of internal memory.
There is also a 16MP+20MP dual-camera present at the back, along with a 16MP selfie-snapper at the front. The OnePlus 6 retains the 3.5mm audio jack and comes with a 3300mAh battery. Unfortunately, the smartphone does not support Qi wireless charging. It does, however, support Dash Charge, which can top up the battery very quickly.
After you're done reading about the latest software update, you can check out our review roundup video of the OnePlus 6T given below.