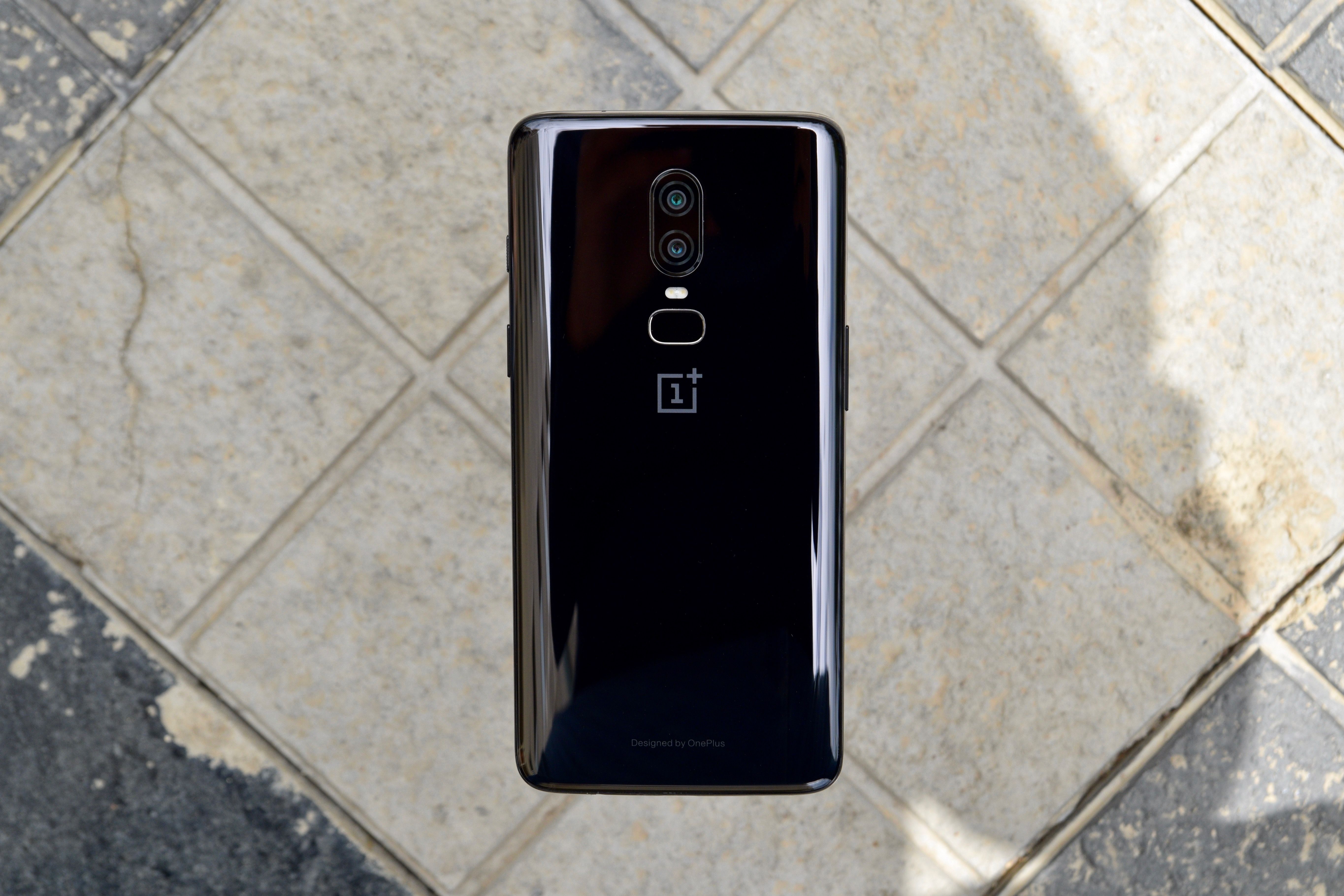 OnePlus was one of the first few brands to release a smartphone that was fast but also easy on the pockets. Over the years, it made several affordable smartphones models and tried to plug the performance gap to match flagship smartphones from brands like Apple, HTC, LG, and Samsung. The company's formula of offering needs such as fast performance and long battery life but stripping away wants like wireless charging and water resistance has allowed it to keep the prices down. For many consumers, buying a OnePlus phone meant that they could have fast performance, bloatware-free software without having to spend too much.
After four stellar releases back to back, the company launched the OnePlus 6 with a starting price of Rs. 34,999. It offers a brand new glass back design, moving away from metal backs of the OnePlus 3 (Review), OnePlus 3T (Review), OnePlus 5 (Review), and the OnePlus 5T (Review). It comes with Qualcomm's top-of-the-line mobile platform, oodles of RAM and storage, latest connectivity features and a dual-camera system. The most significant upgrade this year, though, is its iPhone X (Review)-like notched screen, which offers more screen real estate than its predecessors without increasing the physical size of the phone. There's some form of water resistance, too, but the company isn't committing to an IP rating.
Are these upgrades good enough to attract consumers when they know for a fact that there will be a OnePlus 6T six months down the line? Let's find out in our OnePlus 6 review.
OnePlus 6 Review: Box Contents
We received the Midnight Black version of the OnePlus 6 (8GB RAM and 128GB internal storage) from the company. It also sent us the OnePlus 6 Marvel Avengers Edition, which has 8GB RAM, 256GB internal storage, and a carbon fibre pattern on its purple coloured glass back.
The OnePlus 6 comes with a Dash Charge wall charger, a red-coloured USB Type-A to USB Type-C cable, SIM ejector tool, and the necessary paperwork. There's no headphone in the box. You get the phone with a pre-applied screen protector and a translucent case. Neither of them has good quality. We recommend buying a good-quality tempered glass and a bumper case from OnePlus. We still like how the company takes an extra effort to make an attractive box for the phone, complete with a playful red and white colour scheme.
OnePlus 6 Marvel Avengers Edition:First Impressions, Hands-On Experience
OnePlus 6 Review: Design, Build Quality
Like most high-end smartphones, OnePlus 6 ditches the metal back design (found on the OnePlus 3 and OnePlus 5 family) for a glass-and-metal sandwich design. It's a bezel-less phone, so the screen fills almost all of the front, except the area at the top where there are a front-facing camera and a few necessary sensors. There's a small chin towards the bottom of the screen. The OnePlus 6 offers the most screen real estate on any smartphone till date from the company.
OnePlus 6 Marvels Avengers Edition
The three-way alert slider has been moved to the right side of the device. The power button is on the same side. There's a secondary microphone at the top and volume buttons on the left. The 3.5mm headphone jack, USB 2.0 Type-C port, and the loudspeaker are placed at the bottom. The fingerprint reader is positioned just below the dual-camera setup, aligned vertically at the centre of the phone. The fingerprint reader is easily accessible, thanks to its well-thought-out placement.
The phone feels solidly built, but the glass back makes it fragile. We would suggest a bumper case for the OnePlus 6. We tried the OnePlus 6 Bumper Case Karbon and came up pretty impressed with its design and strength. Priced at Rs. 1,999, the official Bumper Case offers excellent protection for the OnePlus 6's fragile, glass body. Accessing the alert slider becomes a tedious task, though. It's a shame that OnePlus is advertising the 6 as a dust and water resistant phone without having any official IP rating.
OnePlus 6 Review: Screen
The 6.28-inch Samsung-made, Full HD+ Optic AMOLED screen works well. It has a notch, but it is handled well within the software and UI. Even when watching videos in full-screen mode without hiding the notch, videos do not reach inside the screen notch area, allowing an immersive experience. The screen is not as bright as the iPhone X, LG V30, or the Galaxy S9 Plus' (Review) screen, but it does the job even under direct sunlight. Blacks are inky, and colours are customisable from within the settings menu. It supports various colour profiles, including DCI-P3 and sRGB. I prefer DCI-P3, but most people would be happy with the Adaptive mode, which pops the colours a bit, depending on the type of content that's being displayed on the screen.
The screen isn't HDR playback capable like most other flagship smartphone screens, but I feel that the feature isn't essential as of now since not enough HDR content is available to consume right now, and it won't matter for most people out there. I experienced multitouch and palm rejection issues on our OnePlus 6 review unit, but the problem was non-existent on our OnePlus 6 Marvel Avengers Edition. We also enquired a few of our readers and friends if they have multitouch related issues on the OnePlus 6, and a few of them had the problem. So we would like to believe that the issue is not prevalent in all the units. Hopefully, OnePlus will fix it with a software update. The company disabled the Always On Display mode feature with a software update over fears of shorter battery life, but the company has mentioned that it will roll out the function with a future update.
OnePlus 6 Review: Camera
There's a dual-camera setup on the back of the phone. There's a 16MP primary camera (Sony IMX519 sensor) with f/1.7 aperture, 1.22µm pixels, OIS, EIS, and dual-pixel phase-detection autofocus. The 20MP camera (Sony IMX376K sensor) has f/1.7 aperture, 1.0µm pixels, and phase-detection autofocus. As opposed to the OnePlus 5T's dual-camera system where the secondary camera was activated only when the ambient light fell below 10 lux, the secondary camera is only activated when you use the Portrait Mode. There's a 16MP front-facing camera (Sony IMX371 sensor) with fixed focus, f/2.0 aperture, 1.0µm pixels, and EIS.
OnePlus 6 Camera Samples - Daylight Conditions
Both rear-facing cameras can record 4K videos at up to 60fps. However, EIS is disabled after recording 10 minutes of 4K 60fps video. Other video recording modes include 1080p 30fps, 1080p 60fps, 4K 30fps, 720p 480fps (slow-motion), 1080p 240fps (slow-motion), and 1080p 30fps (time-lapse). The front-facing camera can capture either 720p/1080p videos at 30fps or time-lapse videos at 30fps. There's a Pro Mode while using the rear-facing camera where you can change almost everything, including shutter speed, ISO, white balance, focal length, and exposure. It even lets you save images in RAW format.
OnePlus 6 Selfie Camera Samples
The Portrait Mode is available when using either the front-facing camera (after OxygenOS 5.1.6 update) or the rear-facing camera. If you were wondering how the OnePlus 6 can capture images with background blur effect with the help of the single front-facing camera, it uses artificial intelligence (just like the Google Pixel 2) to separate the subject from the background and then add the blur effect to the background. The Portrait Mode isn't perfect—hair and ears get blurred inaccurately—but it gets the job done so that you can post attractive images on social media networks or send them through IM apps, which downgrade the image resolution anyway which means that the imperfections are harder to notice.
OnePlus 6 Camera Samples - Artificial Light, Low-Light
The primary rear-facing camera sensor is physically bigger when compared to the one used in the OnePlus 5T. The OnePlus also brings back OIS for better low-light images and smoother videos. As a result, images shot in day-light conditions are sharp, colourful, and contain plenty of detail. Dynamic range is wider, too. There's some corner softness, though. Results in scenarios with enough ambient light show us how OnePlus 6 is closer than ever to the Google Pixel 2 XL (Review) and the Samsung Galaxy S9+ when it comes to image quality. However, as the light starts to drop, the difference in image quality widens. Although impressive for the price, the images have higher noise since we've noticed that the OnePlus 6 consistently chooses a much higher ISO value when capturing images in low-light conditions, resulting in higher noise when compared to images captured using the likes of the Galaxy S9+ and the Pixel 2 XL.
Google Pixel 2 XL vs. OnePlus 6: Camera Comparison
There's a visible difference between the OnePlus 6 and flagship smartphones from other brands when it comes to video capture quality. Although 4K 60fps videos are smooth and fluid, they contain much higher noise and less detail. Same is the case when using other video modes. Its slow-motion videos are practically more useful than 960fps slow-motion videos shot using the Galaxy S9 or any of the new Xperia phones. Selfies captured using the OnePlus 6 still has the same oil painting look which we saw with the OnePlus 3T, OnePlus 5, and the OnePlus 5T. Images are softer than what we would like, and the dynamic range is narrower, resulting in okay selfies.
OnePlus 6 Review: Performance
The OnePlus 6 is true to its tagline: The Speed You Need. It uses the Qualcomm Snapdragon 845 processor (with four Kryo 385 Gold CPU cores clocked at 2.8GHz, four Kryo 385 Silver CPU cores clocked at 1.7GHz, and Adreno 630 GPU). There's 8GB of LP-DDR4X RAM and 128GB of UFS 2.1 (2-lane) storage. The phone is extremely fast, and smooth. I never found any stutter or lag, thanks to optimised and bloatware-free software (more on that in the next section of the review). The haptic vibration motor is of below par quality, and it's time for OnePlus to step up its game in this regard.
The phone did get slightly warm when using multiple heavy apps or playing high-end games under the sun, but it never felt uncomfortably hot. That's an achievement, especially during India's hot summers where many phones heat up so much so that the performance gets throttled. If you're a benchmark nerd, the OnePlus 6 scored 2412 points in Geekbench 4 Pro's single-core CPU test and 9009 points in the multi-core CPU test. The signal reception was good, too, but the earpiece wasn't as clear as the ones on smartphones from Apple, LG, and Samsung. Audio sounded slightly muffled, and this is something where OnePlus needs to improve. Coming to the loudspeaker, almost every flagship smartphone from other brands have stereo speakers, but not OnePlus 6.
The loudness and audio quality through the speaker is average, and nothing to write home about. Audio through headphones (yes, there is a 3.5mm headphone jack!) is very good, though, thanks to Dirac HD Sound. If you are a person who hates wires, there's Bluetooth 5.0 with aptX and aptX HD for better wireless audio. The signal reception is just as good as other high-end phones, if not better. With the OxygenOS 5.1.6 software update, the phone received dual 4G network so that users can use both SIM cards can on 4G LTE modes at once for higher network speeds. The fingerprint reader is exceptionally accurate and fast. The Face Unlock mechanism is swift and reliable as well. It works pretty well even in low-light conditions.
OnePlus 6 Review: Software, UI
The OnePlus 6 runs Android 8.1 based OxygenOS 5.1.6 and has May 2018 Android security patch. The software is bloatware-free, fast, and fluid. The animations are Google Pixel-like smooth. The UI design is close to stock, but the software still offers plenty of UI customisation, including an option to change app icons, choosing between bright and dark UI themes, UI accent colours, controlling icons that appear in the status bar, app icon size and the icon grid sizes as well. Long press and double tap actions for on-screen navigation buttons can be customised.
The classic OnePlus alert slider has seen an improvement, and it switches between Silent, Vibration, and Ring alert profiles. There's a navigation gesture mode where the on-screen navigation bar disappears, and gesture-based navigation takes over. Swipe up from the bottom to jump to the home screen, swipe up from the bottom and hold towards the centre of the screen to bring up the multitasking menu, and swipe up from the left or right bottom part of the screen to go back to the previous screen. I never liked navigation based gestures, and I think I never will. The Ambient Display feature wakes the screen when the phone is lifted up from a flat surface or when you take it out from your pocket, allowing you to have a look at the time and notifications.
The Reading Mode, which was also present in previous OnePlus phones, turns the screen into a greyscale mode. It can be used while reading text for longer battery life. You can set apps that you like to use in Reading Mode. The screenshot tool adds an option to capture long, scrolling screenshots. You can add multiple user accounts, which is helpful if family members are using it as a part-time phone.
OnePlus 6 Review: Battery Life
Even though the screen size and resolution have increased twice over the past one year, OnePlus stuck with the same battery capacity. The OnePlus 6 has a 6.28-inch screen and a 3300mAh battery. Understandably, battery life has taken a hit. While its shorter than OnePlus 5T's battery life, it's still better than the battery life of many other flagship smartphones such as the Galaxy S9+ and the HTC U11+. There's no wireless charging even though the phone uses wireless charging-friendly glass back.
The OnePlus 6 was consistently lasting more than a day after a full battery charge, with screen-on times of anywhere between five hours to six hours. The OnePlus 5T used to offer a screen-on time of more than six hours or even up eight hours on some lucky days. If charged using the bundled Dash Charger, the OnePlus 6 can be charged within 75 minutes. Even more impressive part of Dash Charge is that the battery can be charged up to 60% within 30 minutes, and that's enough for a half a day.
OnePlus 6 Review: Conclusion
Overall, the OnePlus 6 is a definite thumbs up from us. We would recommend the phone if you're someone who wants fast and fluid performance at a lower price. The phone has an attractive design, a good quality screen with a notch, a good set of cameras, excellent performance, bloatware-free software, long battery life, charges fast, and still keeps the 3.5mm headphone jack in the age where almost every smartphone brand has removed it from their flagship smartphones.
While it misses out on an official IP rating for dust and water resistance, we think that it would do just fine so long as you don't dunk it in the water for more than a few minutes. There's no HDR capable screen, but we think that it won't be necessary for at least the next few years before HDR becomes mainstream. There's no wireless charging in spite of its glass back, but frankly, I would prefer wired Dash Charging over wireless charging.
The only real downside of buying the OnePlus 6 would be the company's non-committal nature when it comes to software updates. OnePlus' track record isn't great, and OnePlus 2 and OnePlus X owners would know what we're talking about. Major software updates from OnePlus generally saw a decreased performance and shorter battery life to its previous-generation phones. However, if you're sure that you're going to upgrade from the OnePlus 6 within the next 18-24 months, the phone's a steal for its price. Moreover, you should definitely consider the OnePlus 6 over the likes of Honor 10 (Review) and Honor View 10 (Review) unless your budget is too thin.
Design and Build Quality
9.0/10
What Is Good?
Attractive design
Notched screen does the job quite well
Good camera quality in daylight conditions, 4K 60fps video recording
Excellent performance, fast and smooth
Bloat-ware free software
Long battery life
Dash Charge is love
There's still a headphone jack!
What Is Bad?
Low-light image quality needs to improve
No HDR screen, Multitouch issues (at least in our review unit)
Water resistance claims without any IP rating
No software update commitment from OnePlus