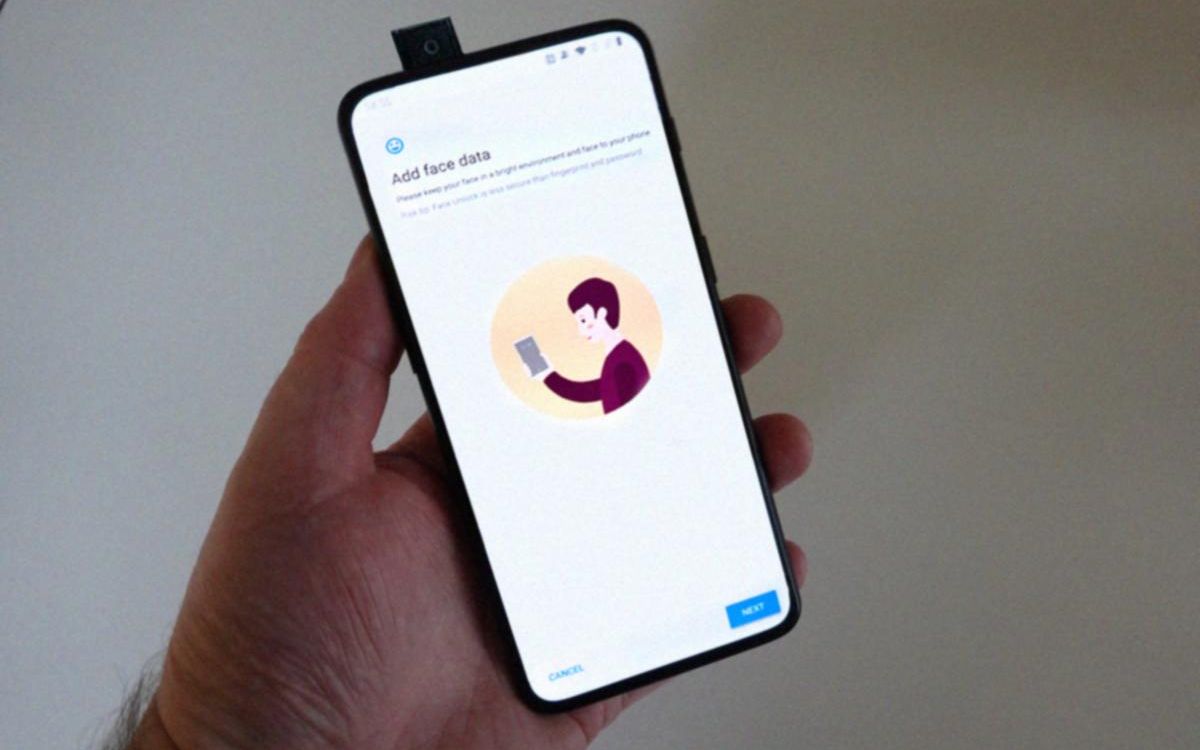 Just yesterday, the OnePlus 7's leaked renders surfaced, revealing a notch-less display, pop-up selfie camera, and various other design aspects of the phone. A new image has been found circulating online, which allegedly gives us a hands-on look at the smartphone. If the image is to be believed, the OnePlus 7 will indeed offer a pop-up selfie camera design to eliminate the need of a notched screen.
The authenticity of the image remains to be determined. Some are of the opinion that this is a photoshopped image of a OnePlus 6T. Looking closely, it does seem that the positioning of the power button and alert sider are more akin to the OnePlus 6T than the leaked renders of the OnePlus 7.
OnePlus CEO Pete Lau's Response
Immediately after the alleged live hands-on image of the OnePlus 7 was spotted on Chinese microblogging site Weibo, a fan commented on Pete Lau's latest Weibo post inquiring as to the image's authenticity, and the CEO did make a response. Since our Chinese isn't the best, a quick pass of his comment through Google Translate came out as "P traces are obvious". An educated guess would be that Lau is suggesting the image is 'P'hotshopped as well.
OnePlus 7 Rumored Specifications
Regardless of whether or not the images are real, the previously leaked renders are more than likely to be what the OnePlus 7 will look like. As such, expect the phone to offer an edge to edge AMOLED screen sporting an in-display fingerprint scanner just like its predecessor. This Full HD+ resolution display is said to measure 6.5-inches and offer a screen to body ratio of 95 percent.
OnePlus has already confirmed that the phone will come powered by a Snapdragon 855 SoC. However, the smartphone will not feature 5G support just yet, as the company is still developing the tech. Moving on the memory, the phone is said to come with at least 6GB of RAM. Its battery should measure above 4000mAh. As for software, the phone will undoubtedly run Android 9 Pie out of the box.
Wireless charging is all the buzz these days. Unfortunately, current rumors suggest the phone will not support the tech just yet. Perhaps we will see wireless charging in a OnePlus 7T model. As for pricing, the phone is expected to cost around INR 45,000 when it makes its way to India.