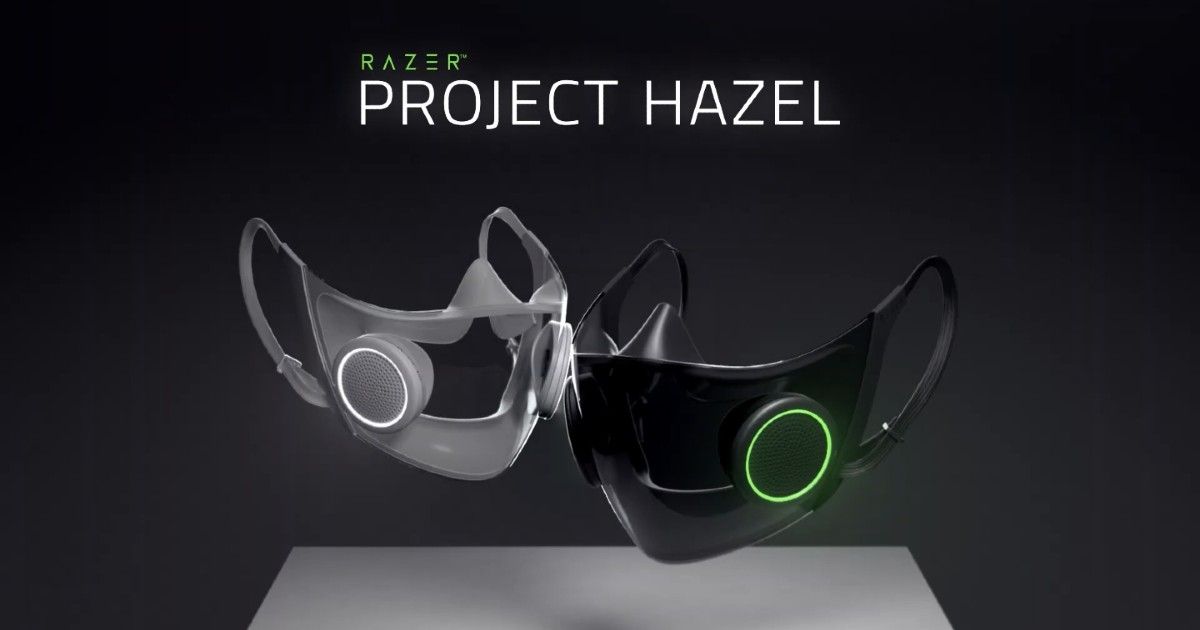 Ever wondered if it was only a matter of time before the gaming community stuck RGB LEDs on face masks, too? That time has apparently arrived, with the Razer smart mask concept that the gaming peripherals major recently showed off at the CES 2021 virtual show floor. Dubbed 'Project Hazel', the face mask has a fair bit of ingenuity that lets it do the fundamental job of a mask quite well. However, it doesn't just stop at that, and has a whole bunch of features that are geared towards adapting the 'old normal' of pre-pandemic times, with the 'new normal' that looks certain to continue for some time.
For what the Razer smart mask brings to the table, it begins with an active ventilation system that sucks in cool air from outside and exhales the warm air from inside the mask. This active system will ensure that if you wear glasses, they don't get foggy unless you succeed in precariously placing the mask underneath your spectacles. The active ventilation system also features active air filtration, which gets a surgical-grade N95 certification and is reportedly capable enough of filtering out 95 percent of bacteria and pathogens from the air.
Despite its high filtering efficiency, Razer's design shows a transparent mask style that it says will help bettering social interactions in a mask-laden world. Further, to amplify your voice and make sure that you don't sound muffled behind masks the way you do right now, Razer has created a new 'VoiceAmp' technology that can increase your volume back to a natural level (they've applied for a patent for this). Finally, you also get a silicon guard between your eyes and mouth, to prevent any further mask-related discomfort.
The filters also have RGB LEDs around in rings, to further add to aesthetics. This also goes with the general aesthetic of Razer's other commercial products, which comes together to suggest that even though Razer does not intend to market the mask right away, it may develop into a scalable product in the long run.