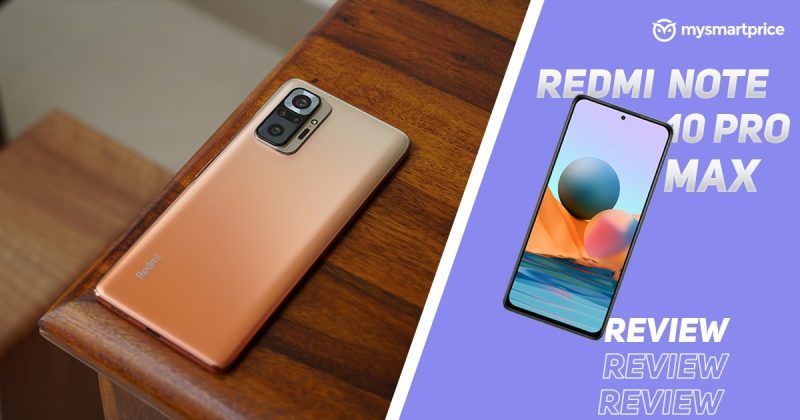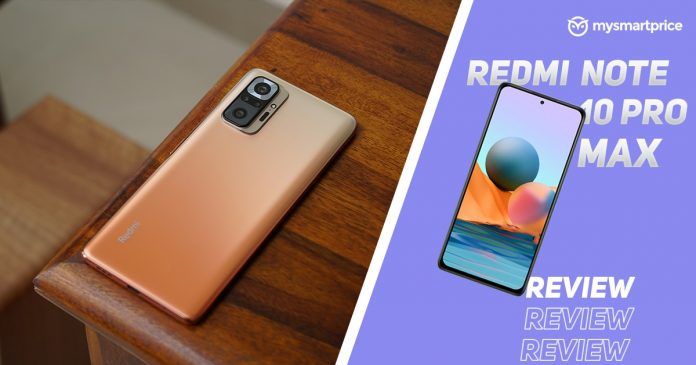 That the Redmi Note 10 Pro Max is a monumental upgrade over the Redmi Note 9 Pro Max has been established already. I did mention in my first impressions that we'd be testing it in detail for the full review before you actually make your purchase decision. And here we are, this is it, our full review of the Redmi Note 10 Pro Max.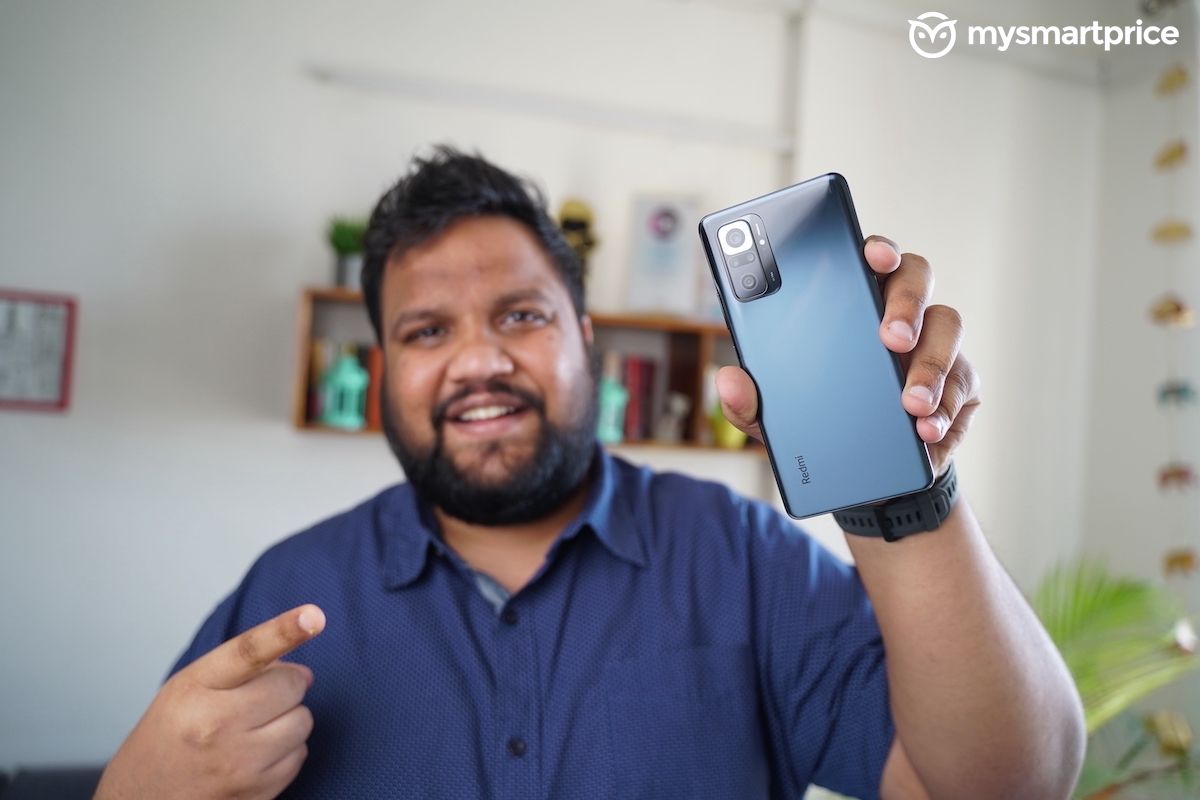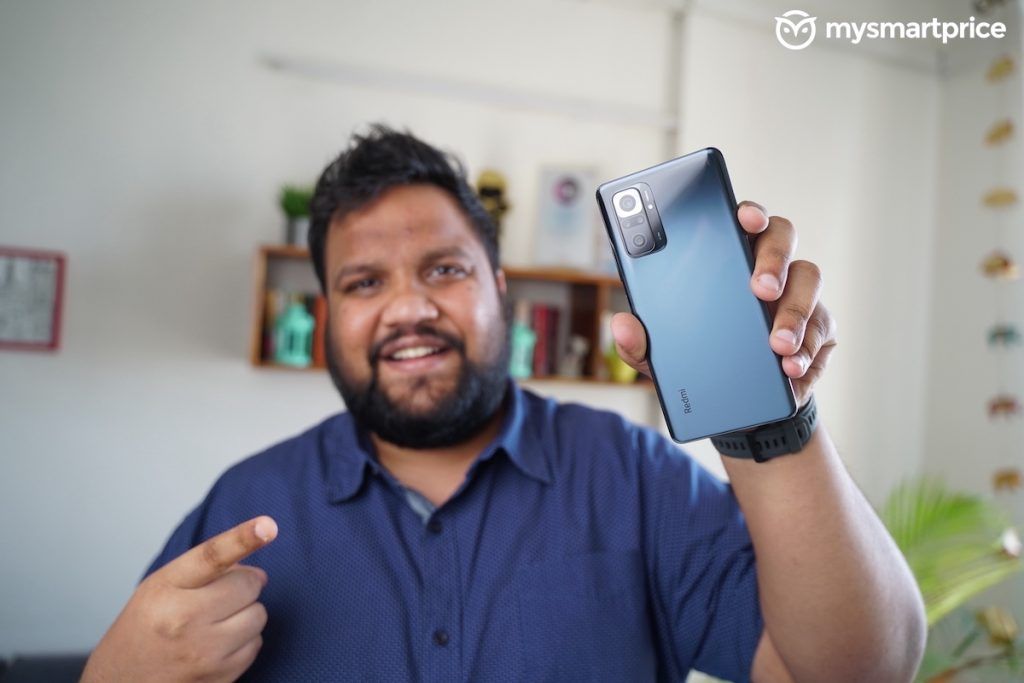 Redmi Note 10 Pro Max: Design
The new EVOL design language with glass on the front and the back looks and feels premium through and through. I like the Black colour but the Vintage Bronze looks absolutely classy too. A lot of folks seem to be digging this new gradient. The Bronze variant also has the advantage of having a matte finish. And, for the ports and buttons, you have everything you need and more from a modern smartphone. From the dying 3.5mm headphone jack to the infrared blaster, to the proper triple card tray, Xiaomi has really left no stone unturned. But yes, it would've been nice if the phone had a USB 3.0 Type-C port instead of USB 2.0.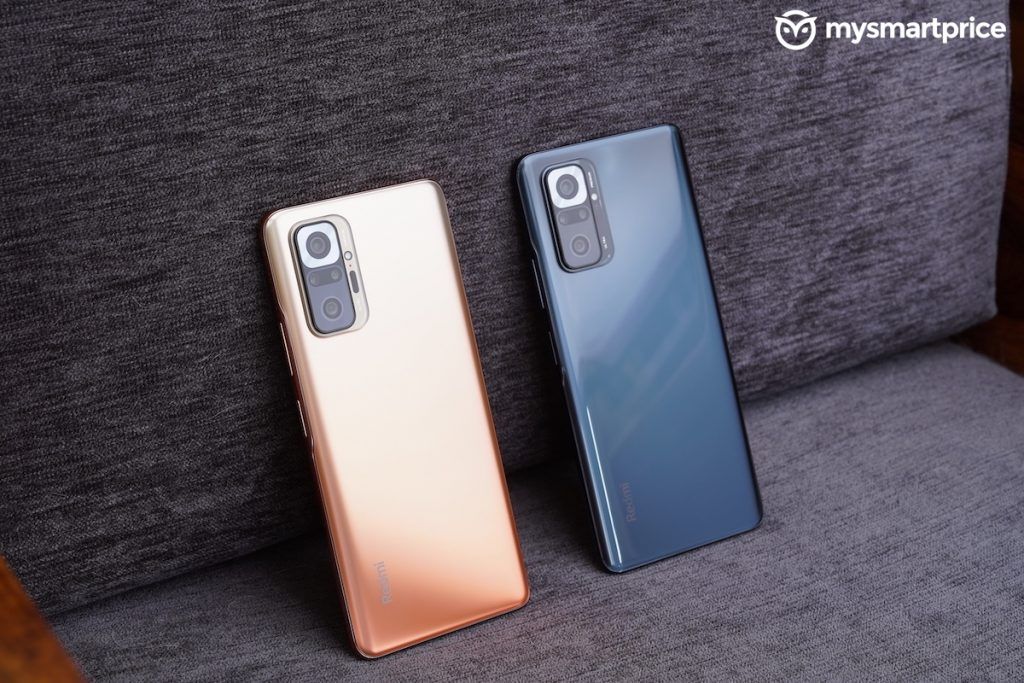 Anyhoo, the Redmi Note 10 Pro Max is also one of the slimmest Xiaomi phones I've used in a long time and it is ergonomically well designed. Using it with one hand is a cinch and the weight has been distributed evenly across the length and the breadth of the design. Plus, the slightly raised power button with fingerprint scanner makes it easy to reach and it is super fast to unlock too.
Now, if there is something that I don't like about the design, it has to be the fact that the Black variant has a glossy finish. Plus, the step pattern camera module wobbles a lot on a flat surface even with the bundled case on. Talking about the case, I was slightly irritated by the fact that the Type-C part of the charging cable would not fit properly sometimes. As a result, I wouldn't get the promised 33W fast charging speeds when it didn't fit properly.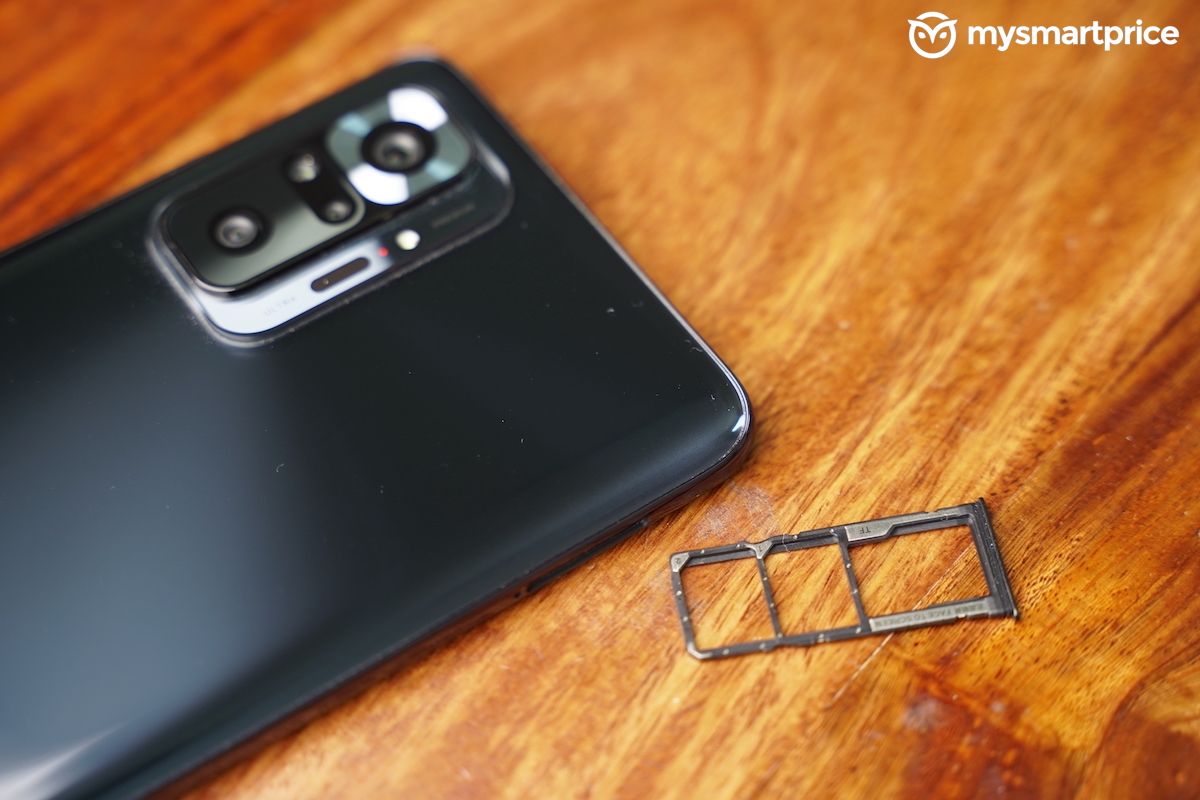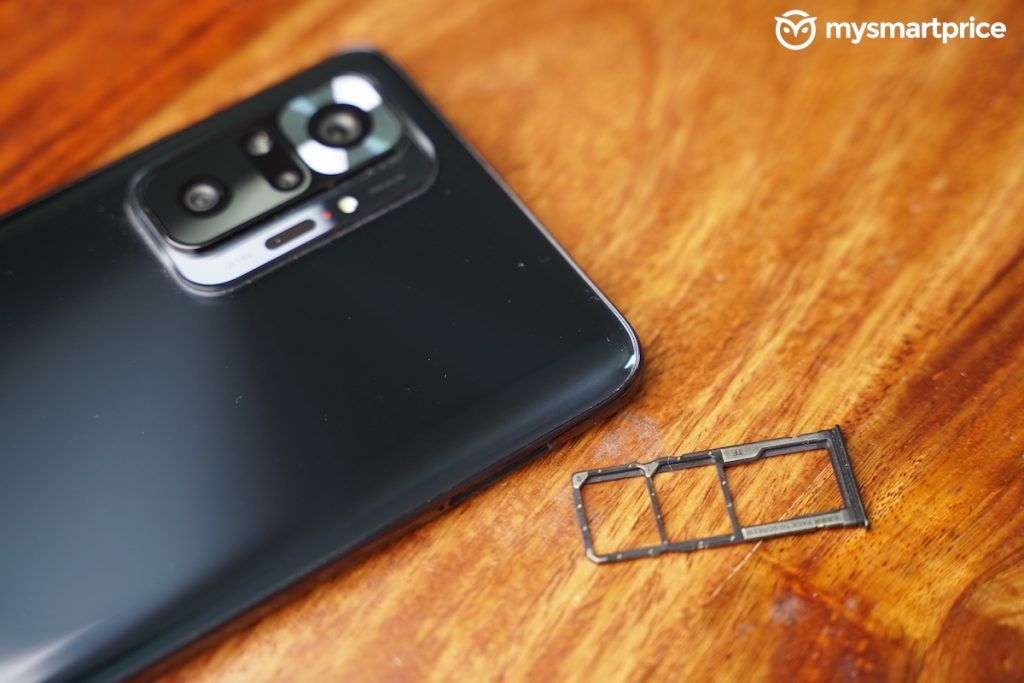 Although, this is like a tiny friggin nitpick. Don't take this cranky old tech reviewer seriously. If you've survived a pandemic, you can easily survive this nonsense complaint. And, I firmly believe, that the Redmi Note 10 Pro Max is the best designed smartphone under Rs 20,000.
Redmi Note 10 Pro Max: Display
The biggest upgrade on the Redmi Note 10 Pro Max has to be the display, so I decided to do some detailed testing on it. It is a 6.67-inch Super AMOLED Samsung panel with 120Hz refresh rate. But, it also supports HDR10, HDR10+, and HLG formats with a claimed 1200 nits of brightness while playing HDR videos. The only phone in this price range with these specs. Here's what I noticed in my testing: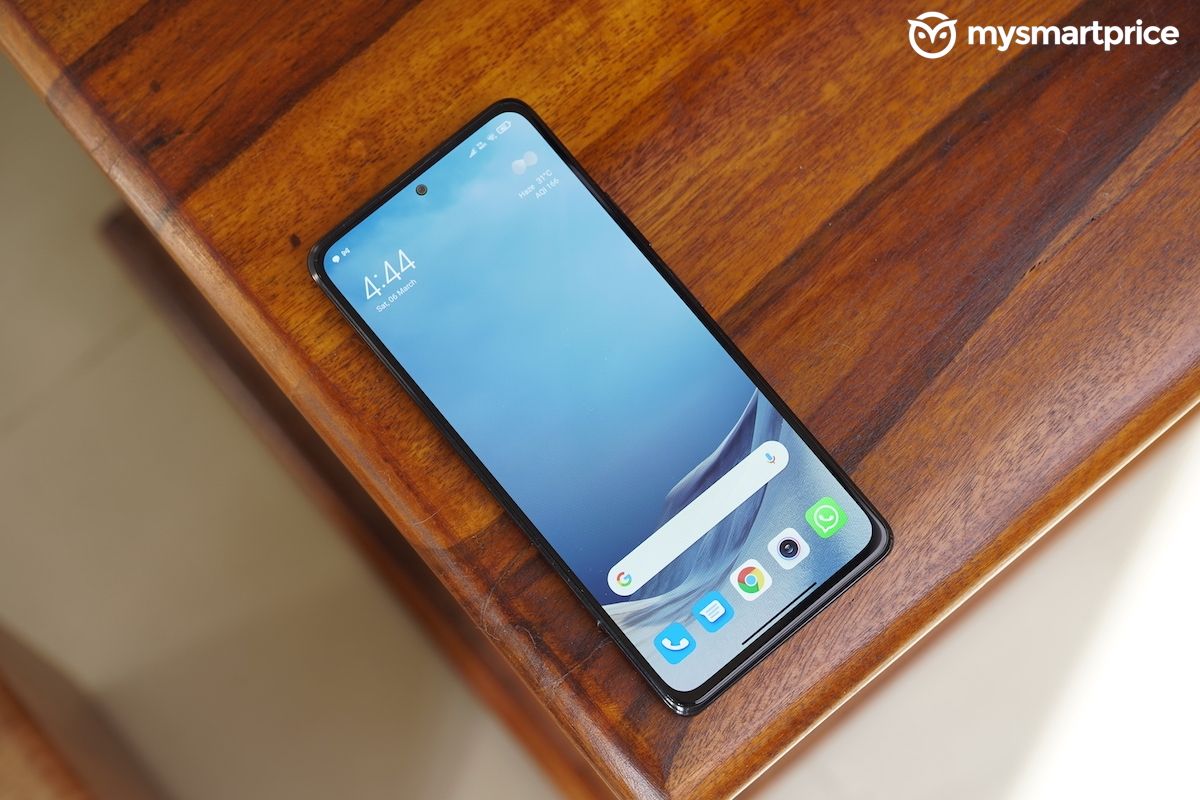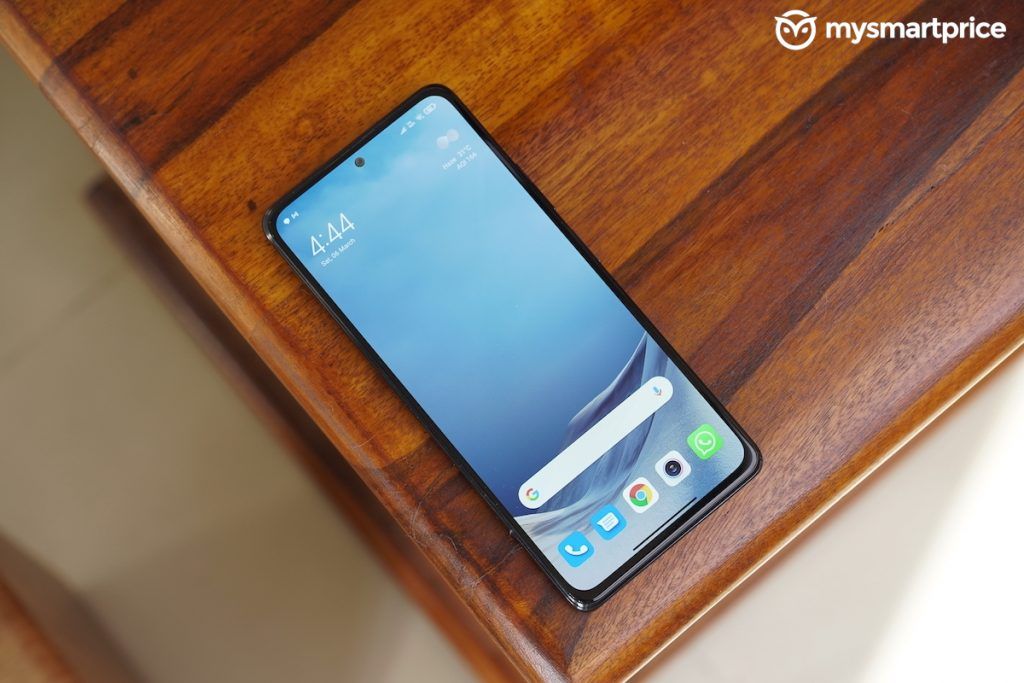 The Note 10 Pro Max can play back videos at 2160p in HDR on YouTube.
It can also play Netflix HDR videos but not Dolby Vision.
Amazon Prime Video doesn't offer HDR10+ even on supported titles such as Jack Ryan unfortunately. It offers full 1080p resolution, though
So, I used a Lux Meter to test the brightness level of the display. To explain how it works, if you put the light meter right onto the display of the phone it will show you a lux reading, which is approximately equal to the brightness in 'nits' of the display. What you need to understand is that Lux is the unit of measurement of how much light is received by an object (in this case: the light meter), whereas a 'nit' is to indicate how bright a particular light source is. Here's a good primer.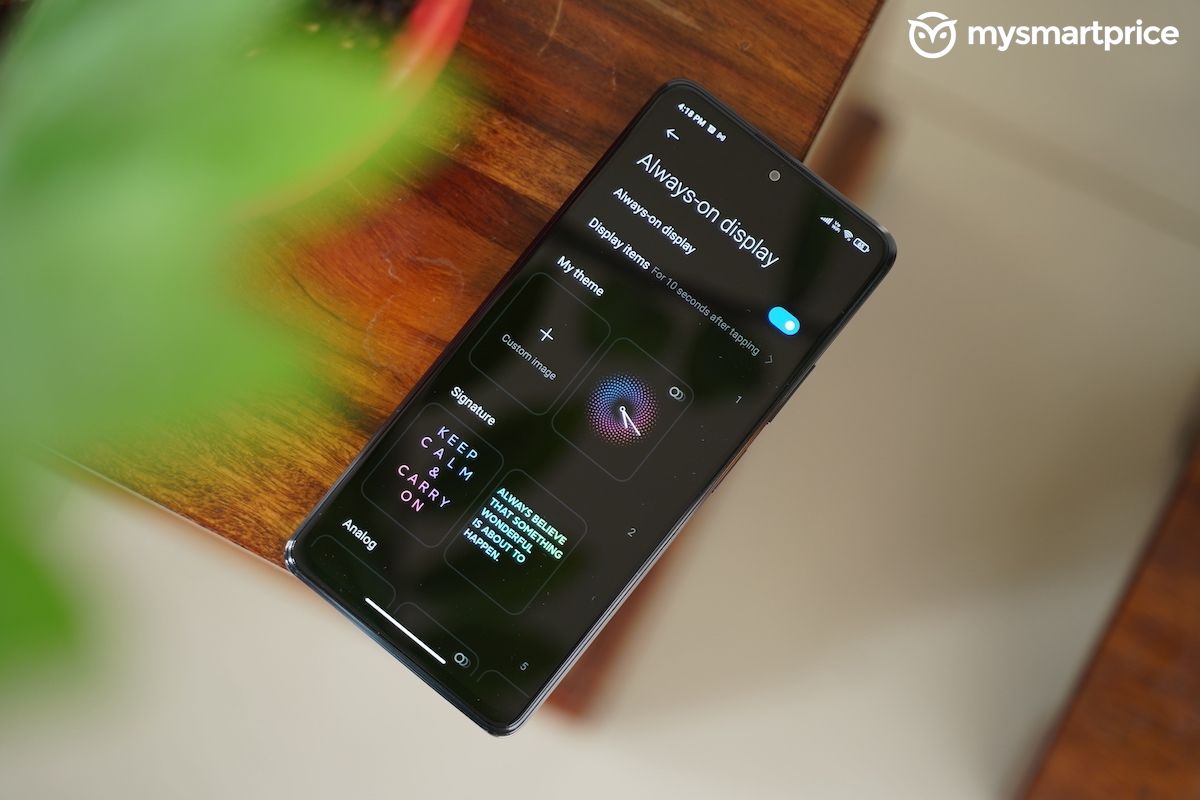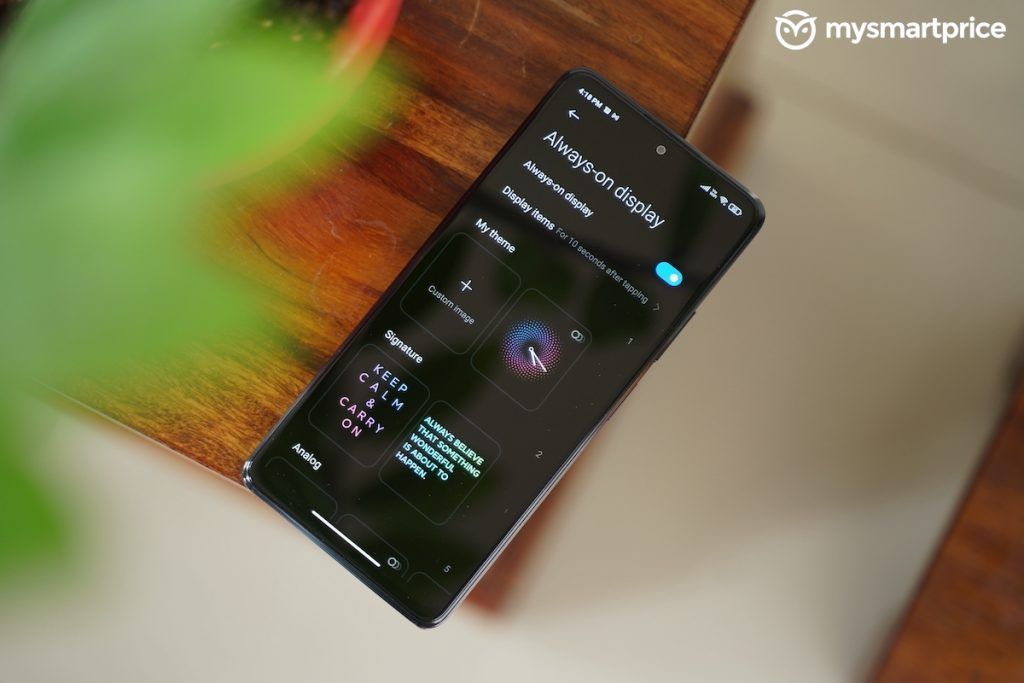 So, to test the brightness levels. I fired up the intense, interstellar docking scene in HDR on YouTube and in the brighter portion of the image, the Samsung Galaxy S21 Ultra touched approximately 1200 nits, whereas the Redmi Note 10 Pro Max hovered around the 800 nits mark. I tried a few HDR videos on Netflix and YouTube but none of them could get YouTube to touch the 1200 nits brightness number. Furthermore, when I used the Lux Meter with the brightness slider on the Redmi Note 10 Pro Max cranked up to the max number, it showed me a reading hovering around the 700 nits mark. This is the High Brightness Mode (HBM), by the way. You need to know that peak brightness will be achieved only in HDR mode.
(Edit: I was made aware that, in order to maintain the good contrast and not to blow out the highlights, the HDR performance is tuned accordingly by all brands. So, in our testing scenario of the Interstellar Docking Scene, The S21 Ultra – which can ideally touch a 1500 nits of brightness – touched 1200 nits in this scene. And, the Redmi Note 10 Pro Max touched 800 odd, which can ideally achieve 1200 nits of brightness in some scenes. Note that I wasn't really going to test the peak brightness here. This just further affirms the fact that Redmi has made a stellar display that is leagues better than anything available in the market right now in this price range and even more.)
Anyway, evaluating the HDR performance of the display. It is fairly good for a phone that costs this low. The bright portions tend to get over-exposed a lot, though. The colours are pretty true-to-source, though.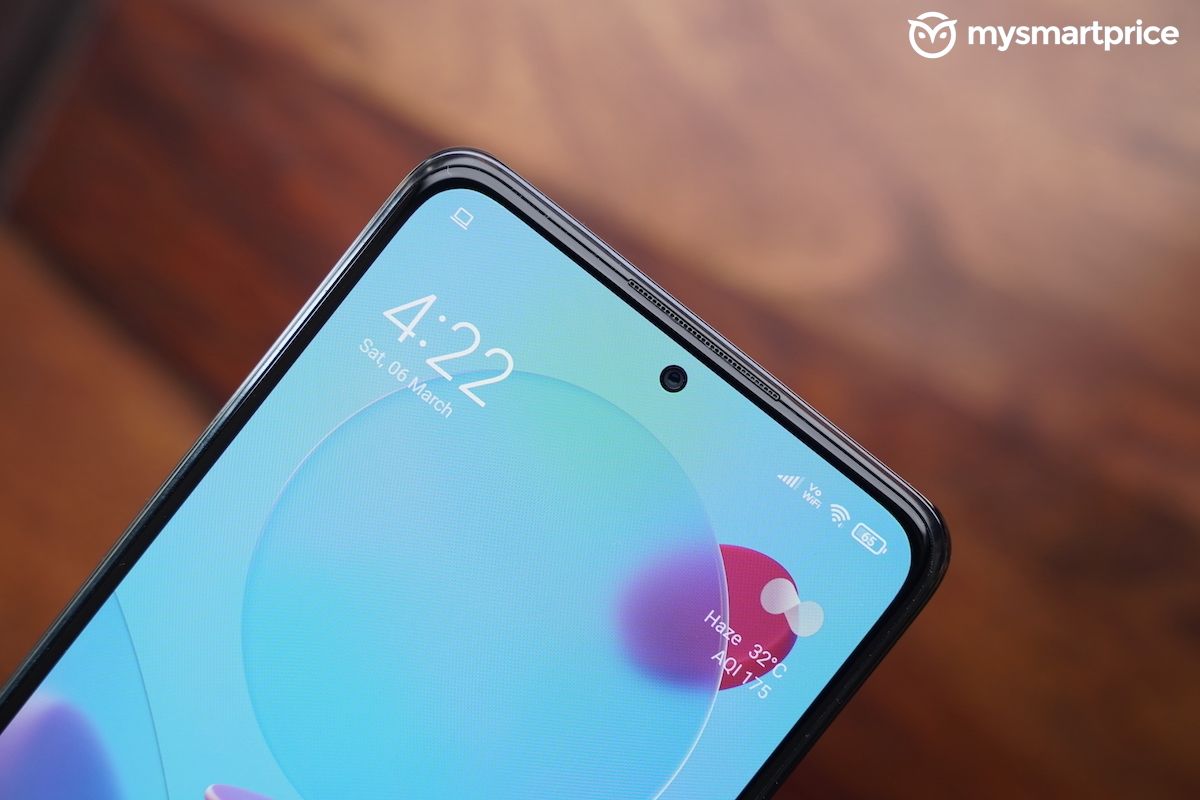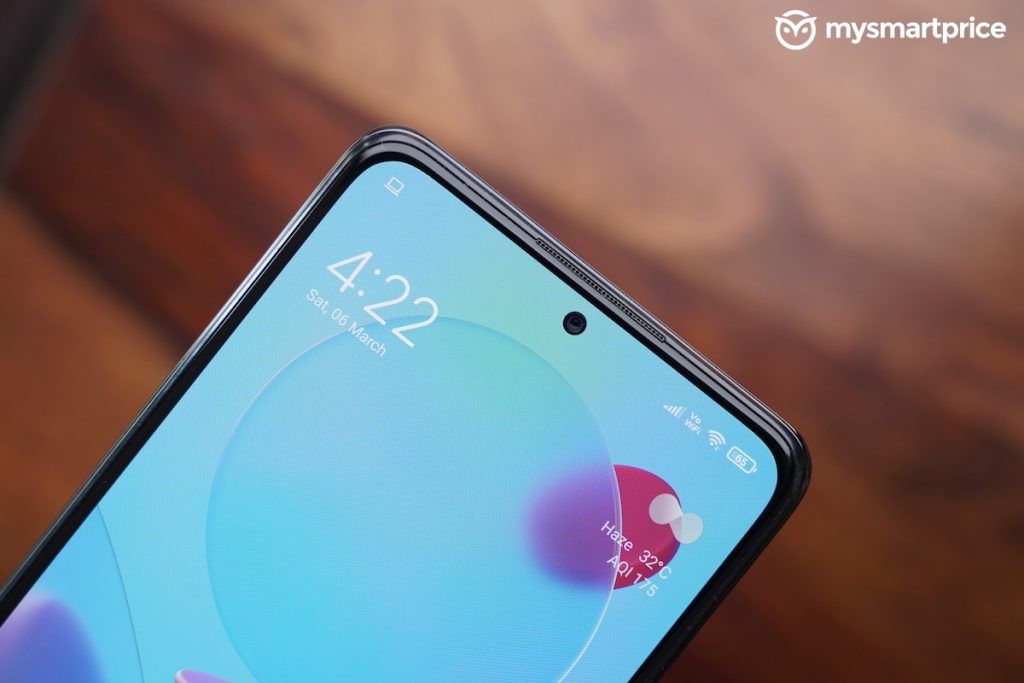 Also read: Mi 10i Review: Xiaomi Starts 2021 With a Bang, Sets Benchmark
Although, we need to keep reminding ourselves that this is a Rs. 19,000 phone that we are talking about. To be able to achieve this is a crazy feat in and off itself. And, it's not just the design that the Note 10 Pro Max excels at, the display is A grade too. Plus, it has Corning Gorilla Glass 5 protection on the display as well.
Now, talking about the 120Hz refresh rate of the panel, it is buttery smooth. It is adaptive in the sense that it switches between 60Hz and 120Hz on the fly. Not like the Mi 10T series which has variable refresh rates that it cycles through. Anyway, there are some areas where the phone tends to stutter at times. This has more to do with the heavy MIUI animations than SD732G. If you do buy the phone, I have a solution to make it feel more responsive. Just switch the animation scale to 0.5x from developer settings. Thank me later! And, you get a 240Hz touch sampling rate for very good touch response as well. Plus, the Z-Axis haptic feedback is the best on a phone under Rs 20,000.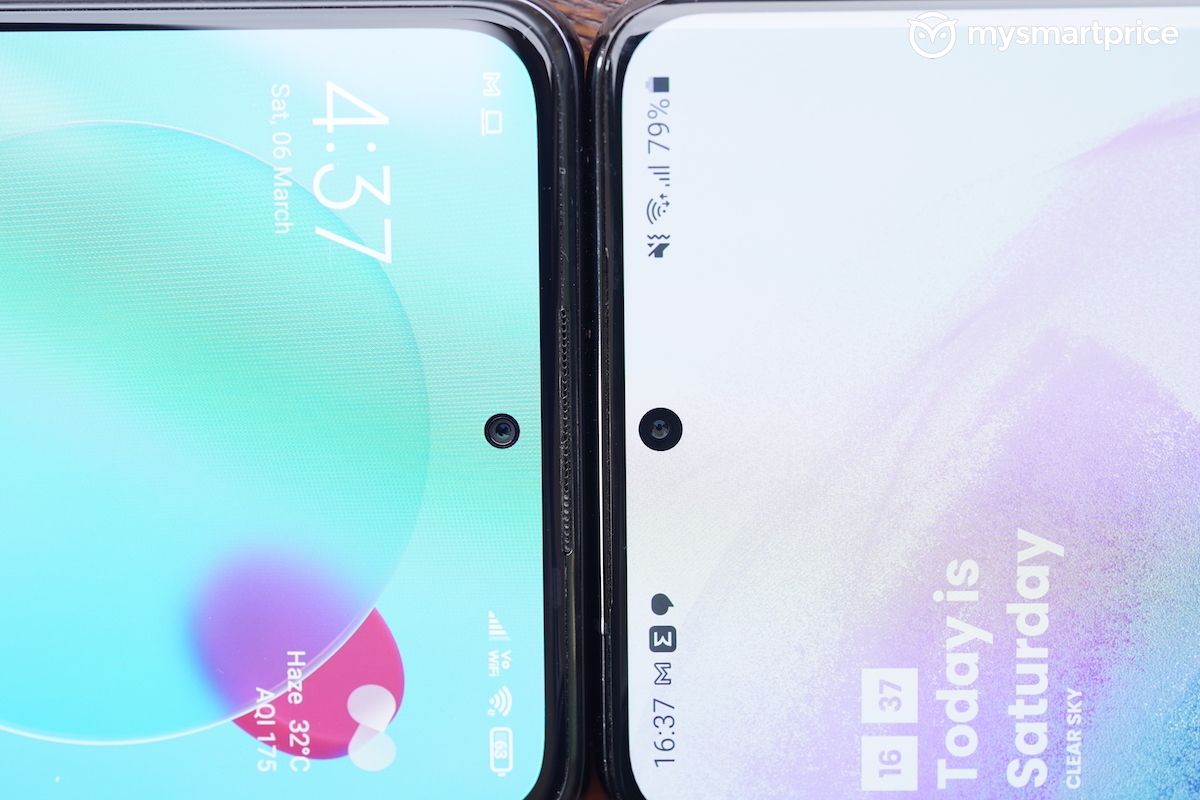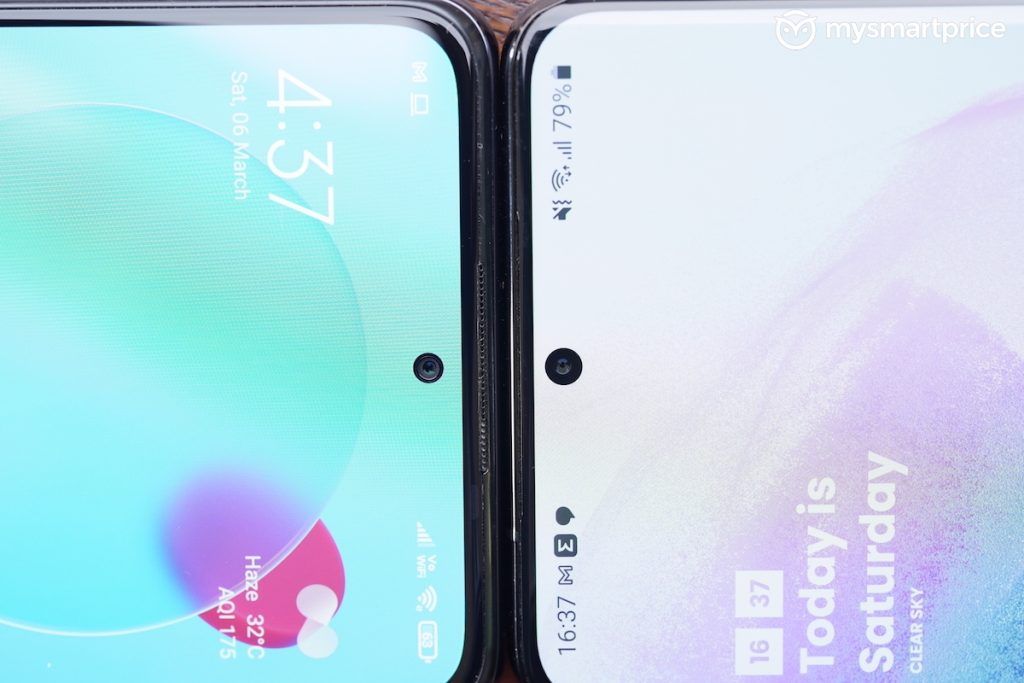 Redmi Note 10 Pro Max: Camera
I am really not going to spend too much time on the cameras. I have another detailed camera comparison video against the Realme X7 and the Mi 10i. Although, let me summarise a few points for you: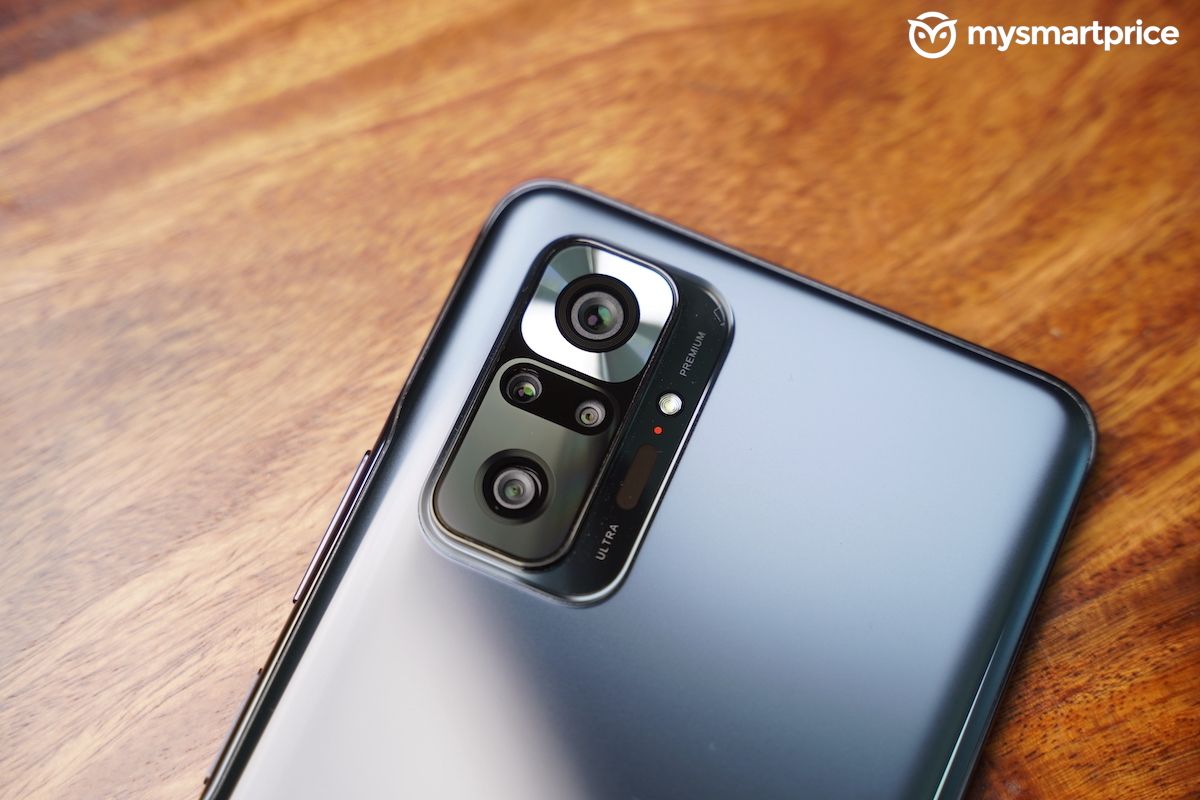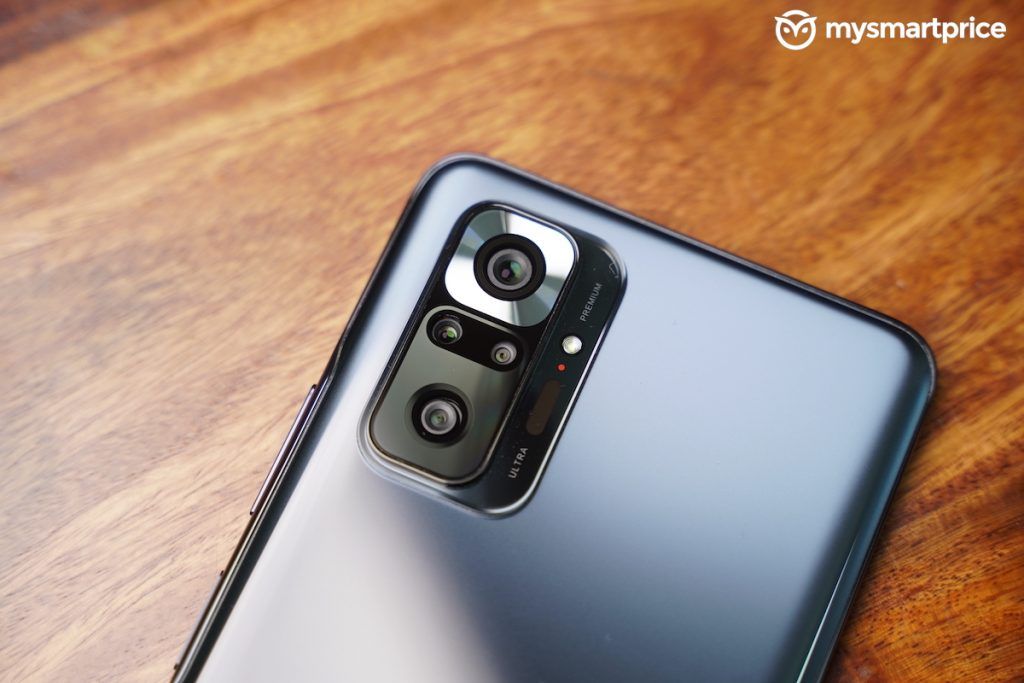 The 108MP camera captures crisp, detailed shots in daylight with pleasing colours. But it tends to underexpose the shadows, creating a very contrasty look. Sometimes it works against its favour. The Realme X7, if you ask me, offers better dynamic range performance.
Low light performance is great too but the Mi 10i is slightly better considering it has a faster f/1.8 aperture.
Selfies are better than the Mi 10i, which in and off itself is a huge sigh of relief.
Portraits look fantastic.
The 2x Telephoto Macro is the best macro implementation on any mid-range phone.
The ultrawide angle camera is pretty average. Definitely not my favourite. Plus, there's no colour science consistency between the primary and the ultrawide.
As for video recording, you do not get EIS in 4K 30fps and 1080p 60fps modes, unfortunately. The 1080p 30fps recording from the front and the rear do offer EIS, though. Video recording is pretty decent, though with good, consistent colours and good dynamic range.
You also get a special Dual Video mode, which lets you shoot with the front and rear cameras at the same time.
What I particularly liked about the camera performance is the fantastic autofocus performance. It is actually better than the Mi 10i.
Except for the ultrawide, the 108MP main and the 5MP macro with 2X telephoto kill it in the under Rs 20,000 price bracket. Again, I'd sincerely urge you to check out the camera comparison for extremely detailed analysis.
Also read: Realme X7 5G Review: Fast Performance, Tacky Design
Redmi Note 10 Pro Max: Software
Before I talk about MIUI 12 experience, firstly, I am glad that we get Android 11, and secondly there is a promised update to MIUI 12.5. And yes, MIUI is definitely overbearing compared to the more nimble Realme UI. That said, credit where credit is due, it has become better over the years. Let me break down my thoughts on MIUI 12: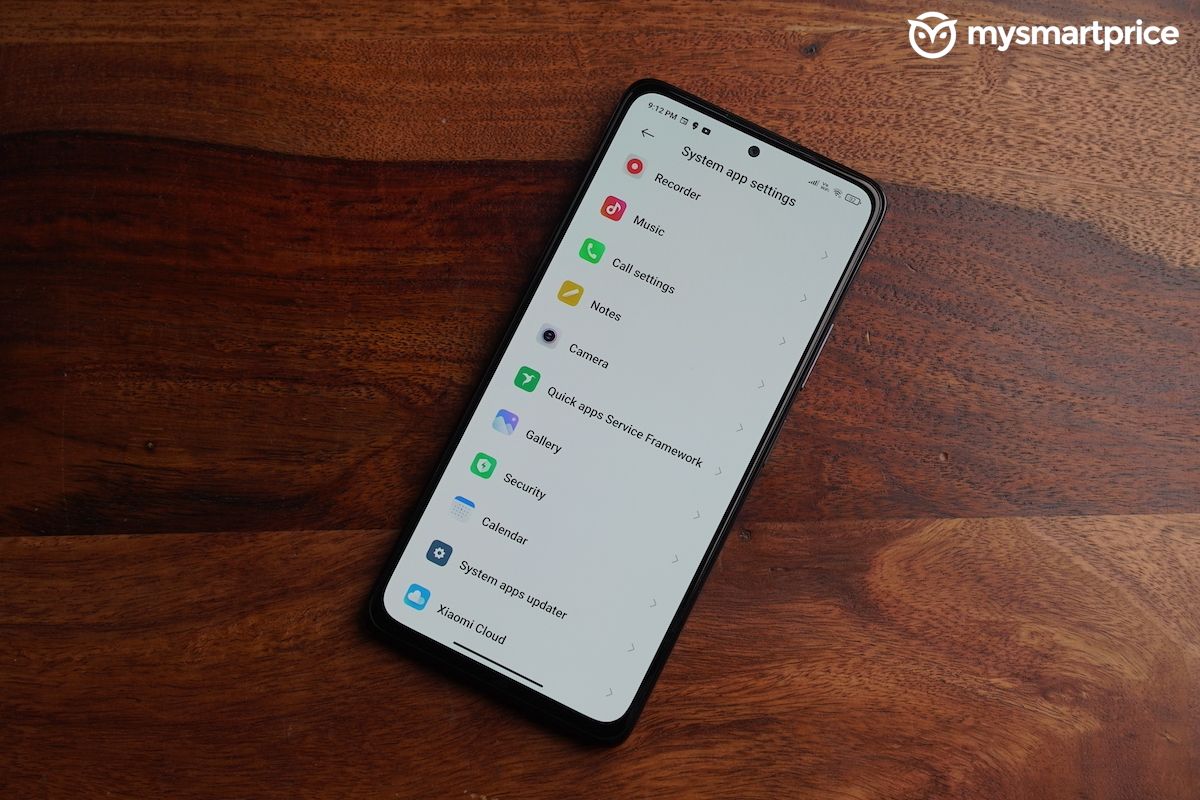 MIUI 12 is feature rich with Floating Windows, Always-On Display, Edge Lighting, Gesture Shortcuts, Quick Ball, and a whole lot more. We can keep digging.
Plus, there are tons of animations too. For eg, the cute little animation that triggers itself when you remove an app icon from your home screen. Now, this could be fun for some and overbearing for others.
Thankfully, Xiaomi has removed duplicate apps aplenty. And, now you get very few system apps including a Google Dialler and Google Messages instead of Mi's solutions. What this means is that you have to make do with Google Dialler's call recording function, which notifies the person on the other end about the recording. And, except for Mi Pay, the Mi Credit, Mi Home, and Mi Remote apps can also be uninstalled thankfully.
What can also be uninstalled are the pre-loaded third-party apps such as Facebook or LinkedIn.
Most importantly, I didn't get a single notification from any unwanted notification from any app. But yes, GetApps continues to be annoying with its pesky notifications. Don't forget to switch it off. Also, remember to say no to Glance lockscreen or personalised ads when you are setting up the phone.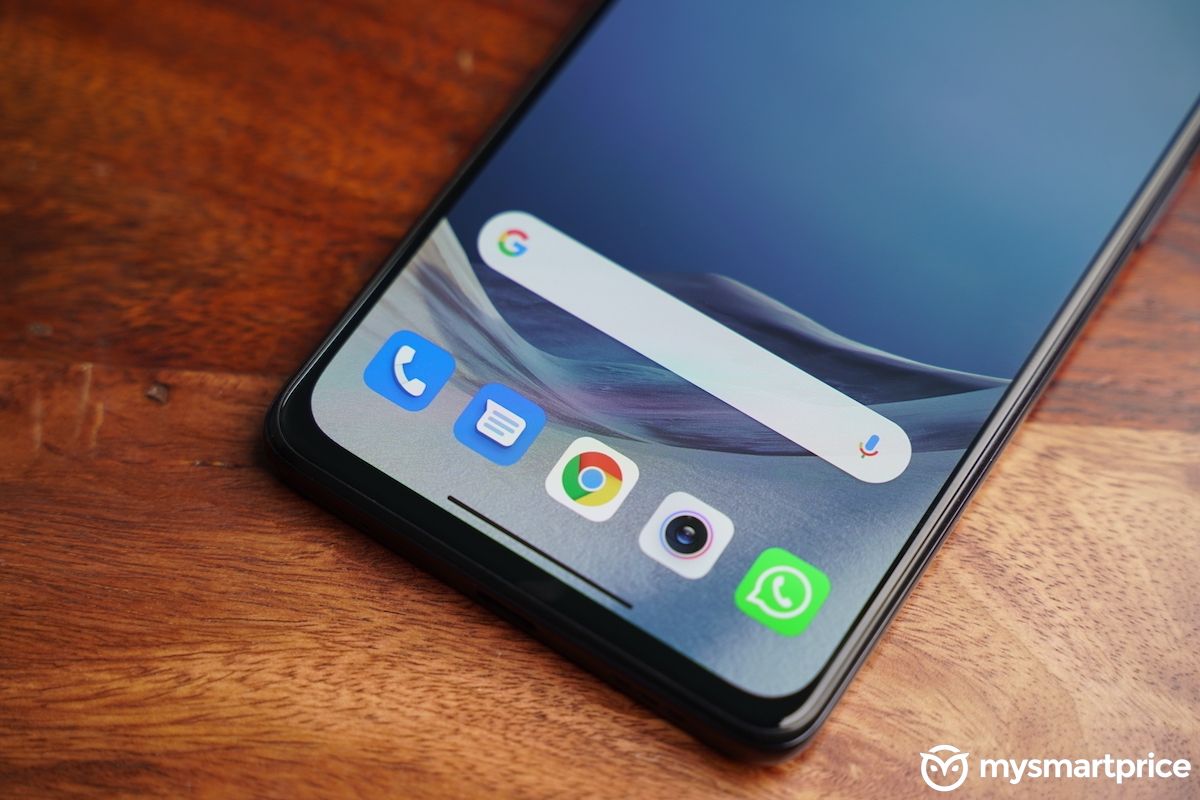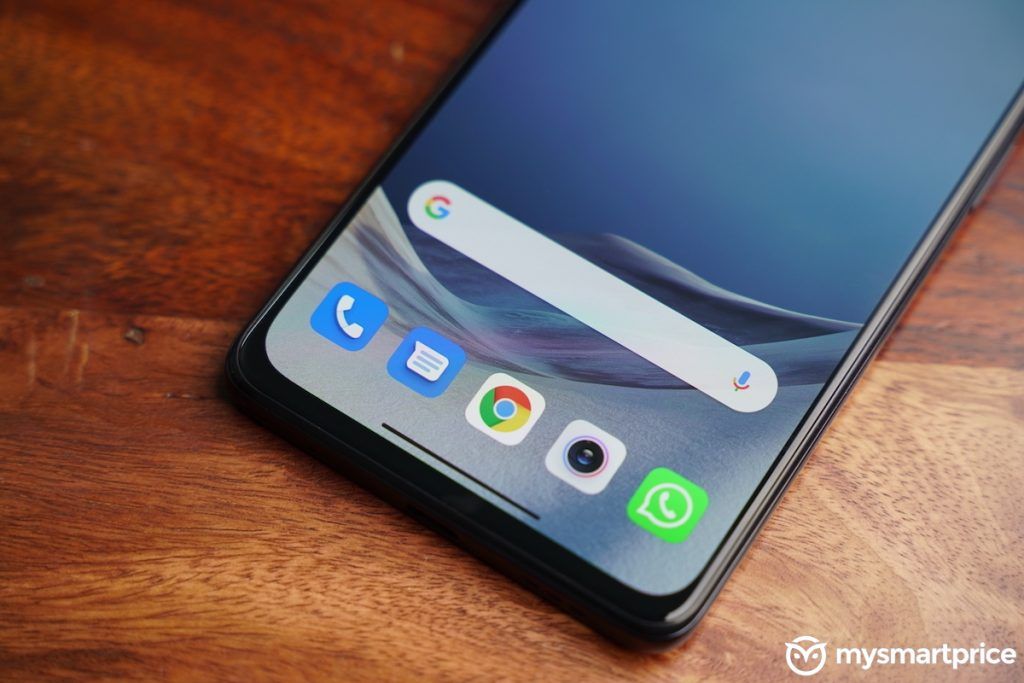 Honestly, this was one of the more premium, more cleaner software experiences I've had in recent times on a Redmi Note series phone. I am glad Xiaomi is moving in the right direction.
Redmi Note 10 Pro Max: Performance
Coming to the controversial part of the discussion, the inclusion of Snapdragon 732G instead of an 800U or 750G. Here's why I think it's fine: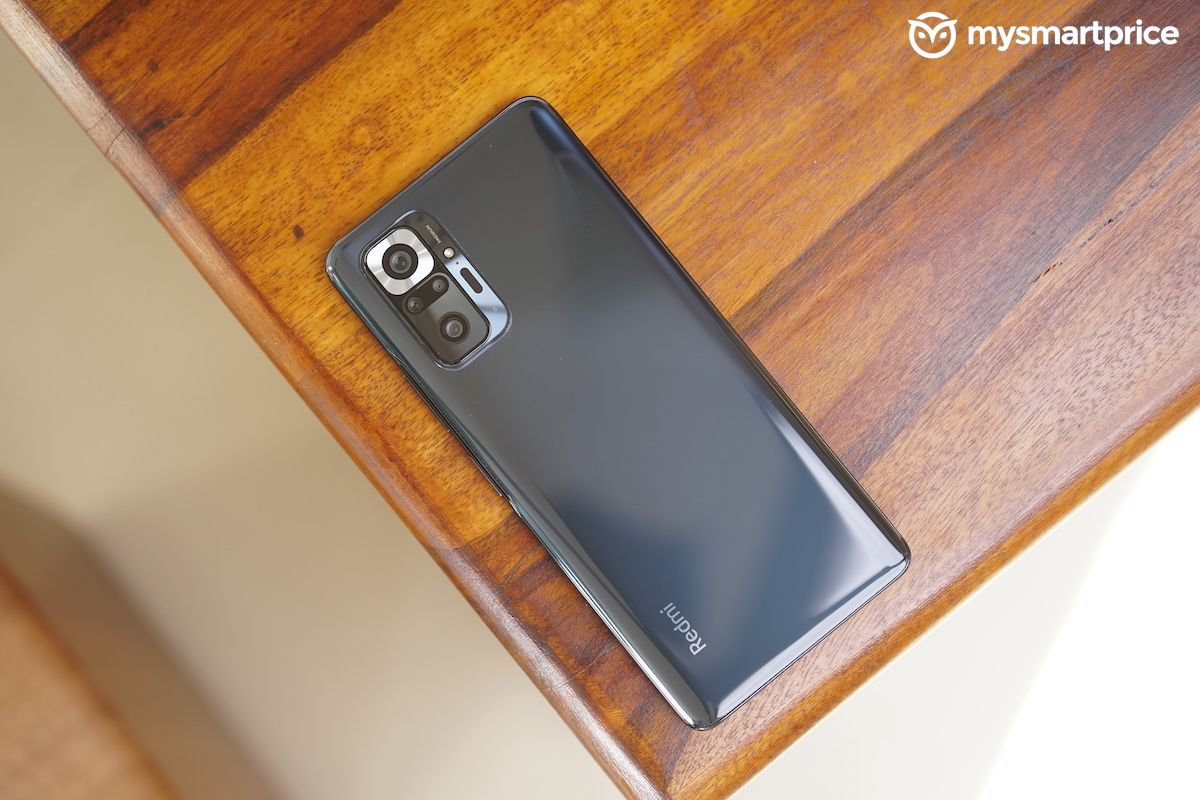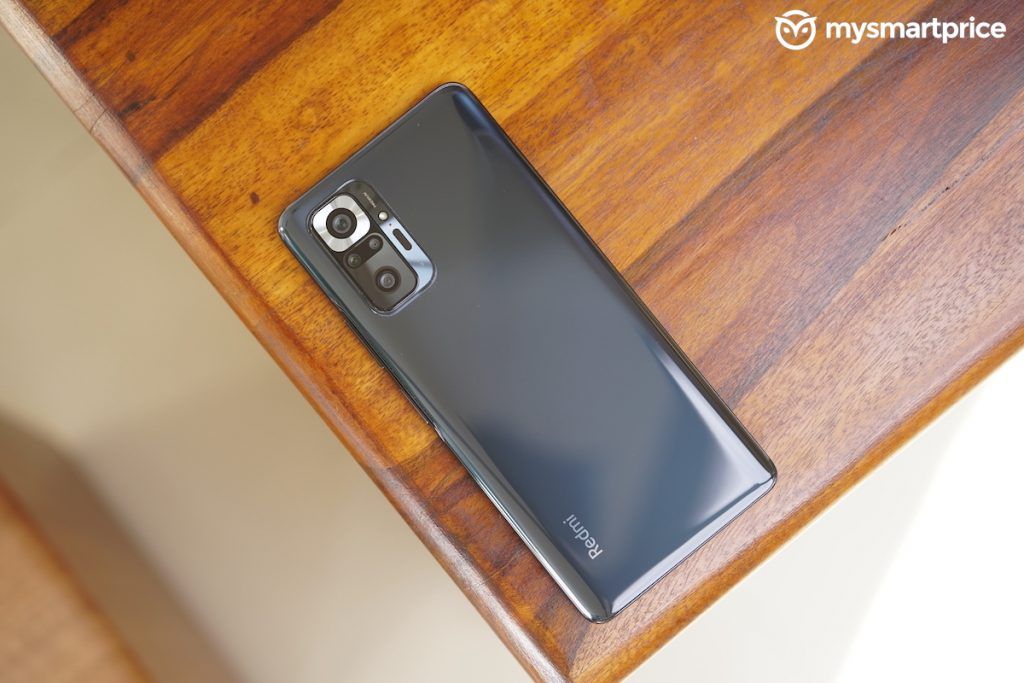 If Xiaomi had to do that, it would have had to pay more for the 5G chip, which is obviously more expensive now. Which means, we wouldn't get the Super AMOLED panel with 120Hz and the phone would've been fatter too. Something that I dislike about the Mi 10i and the POCO X3.
And, you know what? The SD732G is no slouch. Yes, along with MIUI 12, it does get slightly stutter-y at times but honestly, I don't know what we are even complaining about. This reminds me of that famous Louis CK interview with Conan O'Brein where he chided the younger generation for being impatient with their technology.I mean, you do get a 120Hz Super AMOLED panel, what more could you want? We are all turning into a thankless bunch of tech snobs.
You get your standard SD732G benchmark numbers on Geekbench and AnTuTu. Plus, the CPU doesn't throttle too much. The phone doesn't heat up after gaming for 30 minutes. What more could you want really?
Oh also, there are stereo speakers and Hi-Res certified audio pumping through aathe headphone jack. It sounds fantastic both in stereo and using a pair of wired earphones.
So yeah, performance on the Redmi Note 10 Pro Max is the second best only to the 800U on the Realme Narzo 30 Pro and the Realme X7.
Redmi Note 10 Pro Max: Battery Life and Network Performance
Talking about battery life, I got about 8 hours of SoT with 120Hz refresh rate on and Always-On display off. With Always-On display, the battery life dropped to about 6 hours, which is good. So, you can easily expect over a day's worth of battery life from the phone. And, a lot more if you switch it to 60Hz refresh rate. Which I don't see a reason to do considering the battery performance is good nonetheless. Also, the 33W charger took an hour and 18 mins to charge from 0 to 100, which is not the best.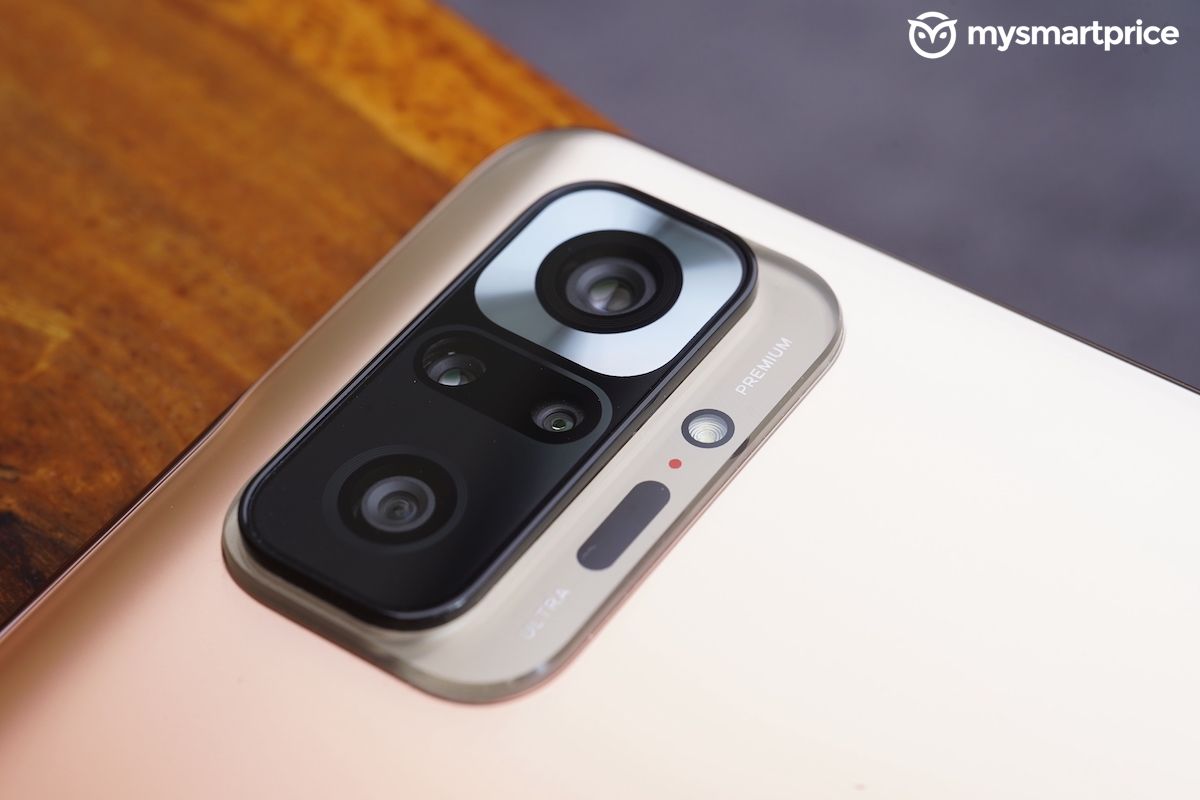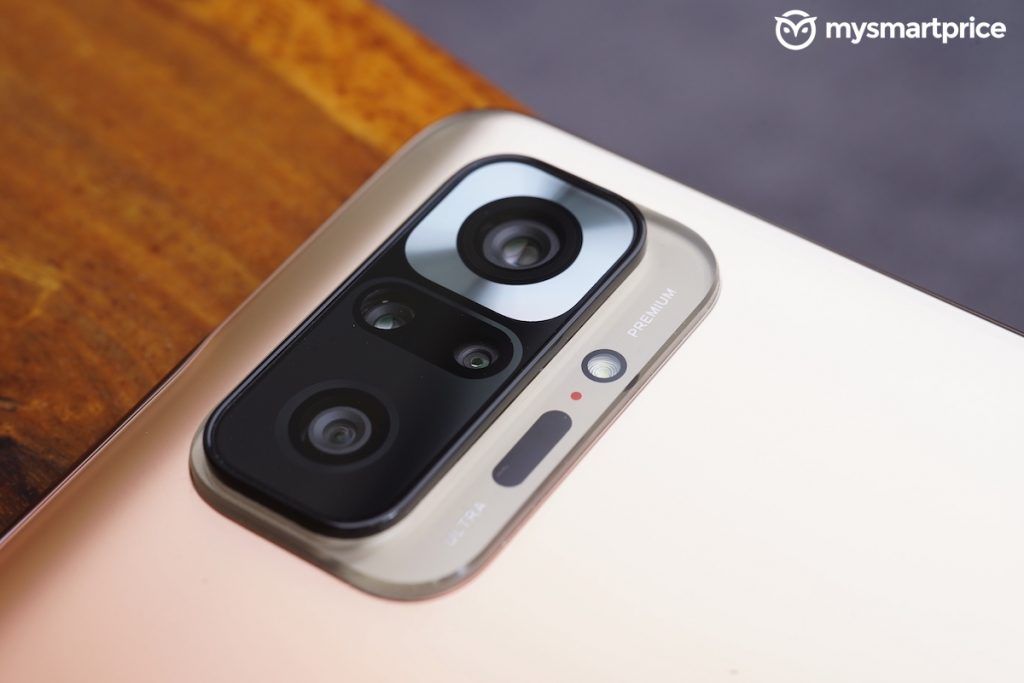 As for the 4G performance, it was fantastic including excellent sound from the earpiece. You also get support for 4G Carrier Aggregation as well.
Should You Buy the Redmi Note 10 Pro Max?
I've spoken ad nauseum about the awesomeness of the Redmi Note 10 Pro Max. So, if you are considering buying one right now. Just do it. As for the cons, there is a tiny stutter here and an irritating GetApps notification there, but I can't find one single major flaw worth highlighting in this phone. Some would want to argue that the phone should've come with SD750G but it's not like the SD732G is a weakling.
But, if 5G matters to you a lot, the Realme Narzo 30 Pro or the Realme X7 are your best bets under 20k right now. Both of which cannot match the Redmi Note 10 Pro Max in other areas such as design, display, and cameras. All of which, if you ask me, are more important than jumping on the 5G hype train at the moment, where proper 5G deployment in India is a good way away.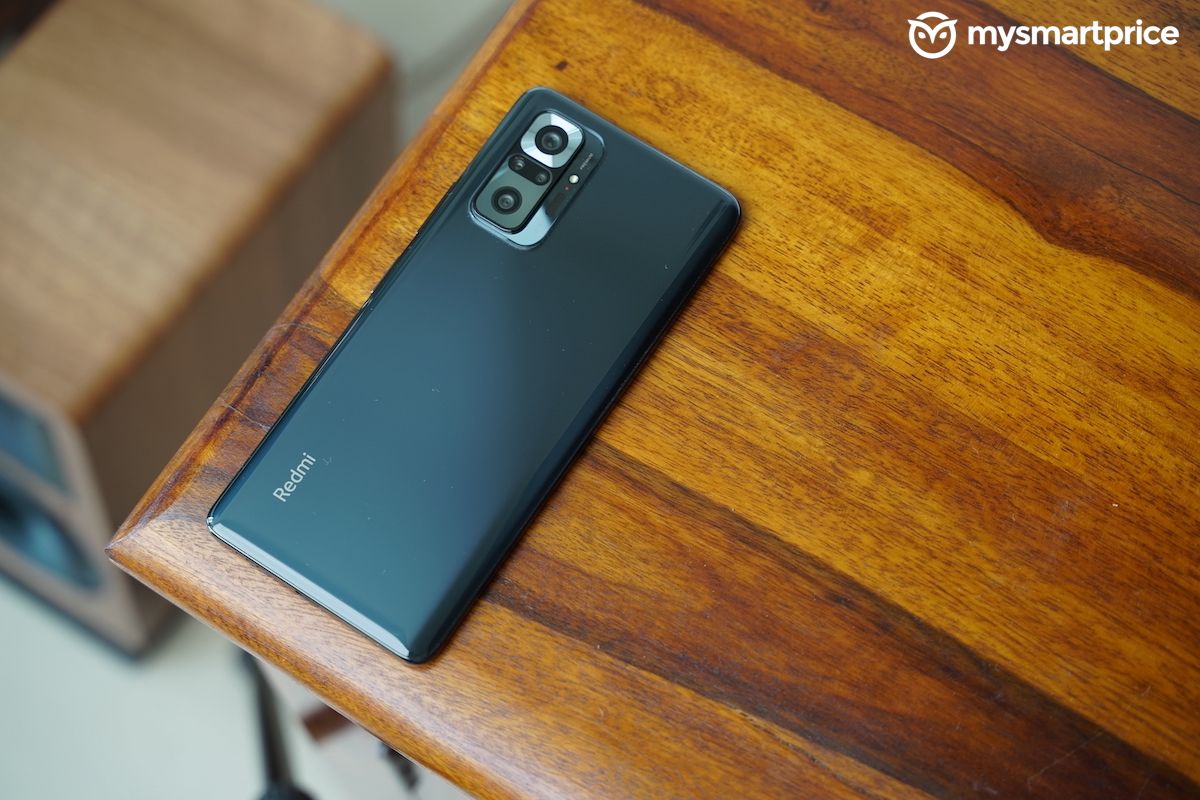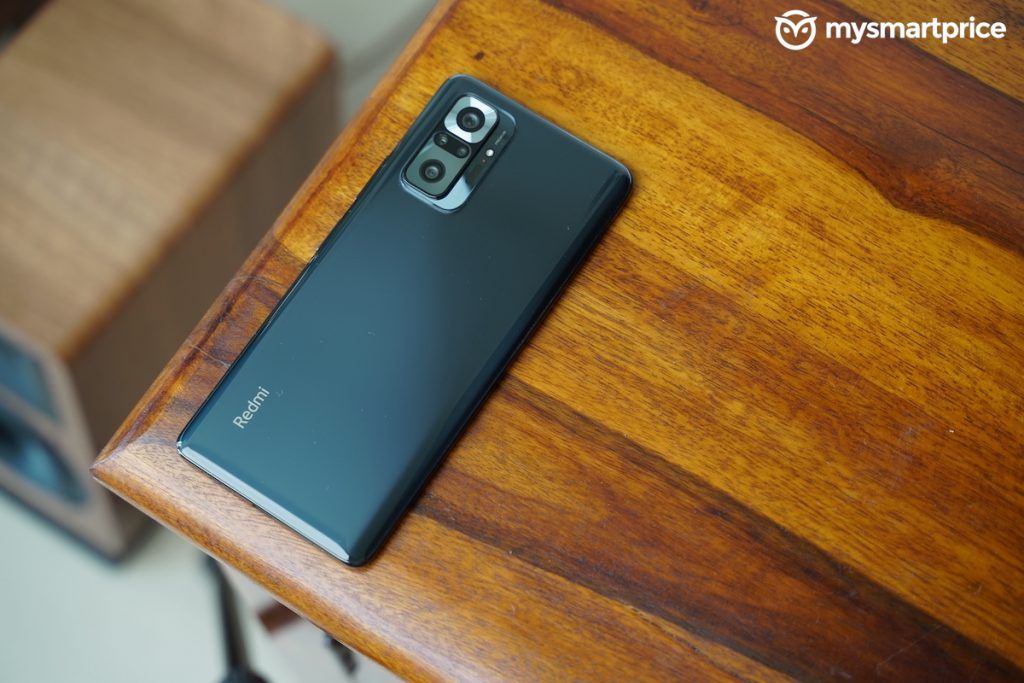 Also read: Realme Narzo 30 Pro Review: Buy This Over the Realme X7!
Now, should you spend some more and buy the Mi 10i over this? Nope. I don't think so. What about saving some money and buying the Redmi Note 10 Pro instead. Unfortunately, I can only answer that once we have the phone.
As for the Realme 8 series, Realme definitely has its work cut out. Honestly, the Redmi Note 10 Pro Max is by far the best phone under 20k, 5G or not.
Redmi Note 10 Pro Max
Rs 18,999
Battery Performance
6.2/10
Network Performance
8.5/10
What Is Good?
Classy, more streamlined design
Smooth 120Hz Super AMOLED display
Dependable battery life
Good camera performance
Stereo speakers
Thanks for reading till the end of this article. For more such informative and exclusive tech content, like our Facebook page