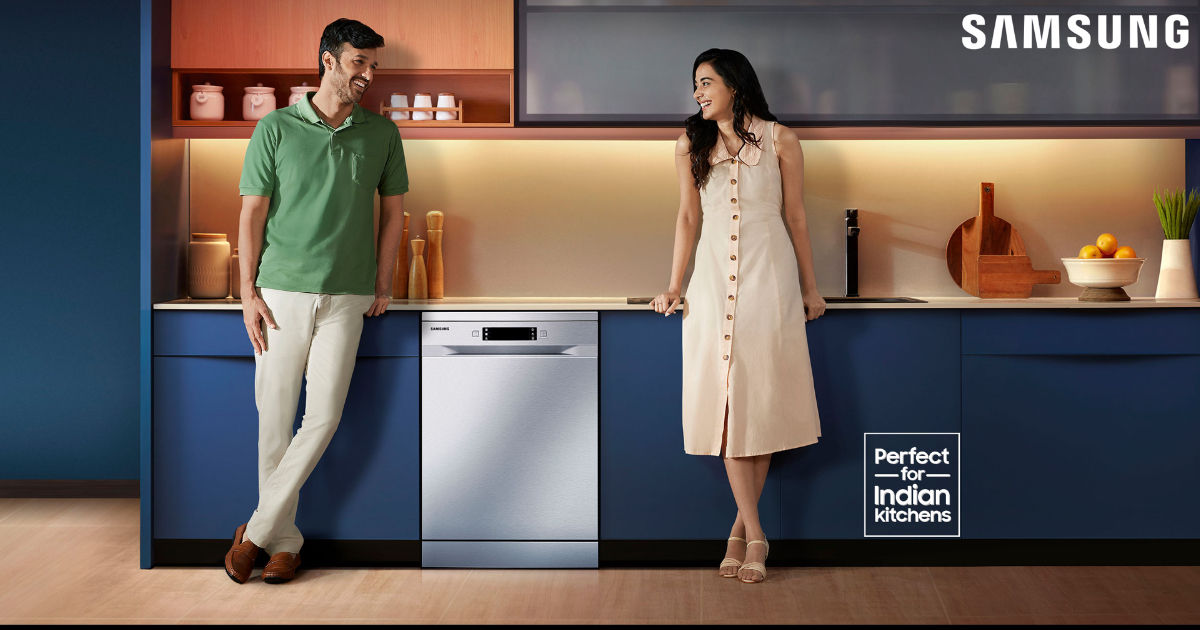 Samsung is primarily known for its smartphones and televisions in India. The South Korean tech giant, however, has a wide range of products, including home appliances. Samsung has announced a new dishwasher range in India that the company claims is designed specifically for Indian cooking. The new IntensiveWash Dishwasher from Samsung claims to eliminate 99.99 percent food bacteria. It comes in four different models at a starting price of Rs 39,500. Samsung has launched the Dishwasher range in two colours as well. They come in Stainless Steel Silver and White. 
As part of the launch offers, Samsung is offering no-cost EMIs and cashback offers on the purchase of the dishwashers. Customers can get a discount of up to Rs 4,500 off on the Samsung Shop app. Alternatively, there is also a 5 per cent cahsback of up to Rs 3000 on HDFC Bank cards.
As mentioned earlier, Samsung claims that the dishwasher range is specifically designed for Indian households. It is claimed to clean Indian cookware such as Cooker and Kadhai. The Dishwasher range comes with 13 Place Settings that can accommodate a large variety of dishes of different sizes in one wash cycle. It features IntenseWash with Triple Rinse feature that has three rinse cycles to effectively remove every strain from heavily soiled dishes and ensures elimination of 99.99% of bacteria.
Once the rinse and dry process is complete, the AutoRelease Drying feature allows the dishwasher door to automatically open by 10cm to allow steam to escape for faster and better drying results than conventional methods. This could be useful for automatically drying plastic plastic and small items.
It also comes with a Stainless Steel Tub that can handle much higher temperature for sterilising rinses. On the outside, the dishwasher comes with a fingerprint resistant finish to keep it away from smudges or any surface marks. Other features include an A++ energy efficiency rating, an LED display to check status or toggle through settings and a smart leakage sensor.