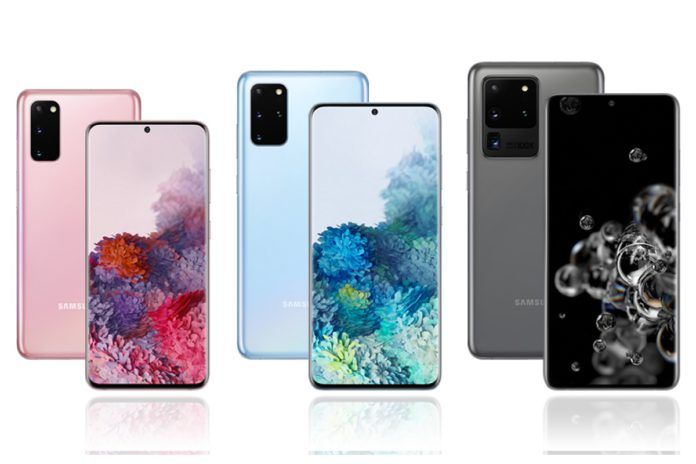 Samsung had a pretty busy launch event yesterday, during which it launched the Samsung Galaxy S20 series of smartphones and its second foldable smartphone, dubbed the Samsung Galaxy Z Flip. These devices took the main limelight, but these were not the only devices the company unveiled during the launch. Samsung also launched a bunch of cases for the latest flagship series. Plus, it announced two power banks with a 10,000mAh capacity each. Lastly, we saw a 45W dual car charger get launched during the event.
Samsung Announces Two 10,000mAh Power Banks and a 45W Dual Car Charger During the Galaxy Unpacked Event
Starting with the power banks, the first power bank comes with a Qi wireless charging pad, which can charge the devices with up to 7.5W of charging. It can do the same using two USB Type-C charging ports. The same, however, can top the output by up to 25W via a USB PD. The second power bank does not feature a wireless charging feature. It sports a USB Type-A port instead of the USB Type-C port found on the former. The maximum theoretical power output, however, remains to be 25W per charging port. It can likely be done with the help of a USB Type-C port over USB PD. As far as the pricing goes, the wireless Samsung power bank is priced at $80, and we expect it to go on sale alongside the Samsung Galaxy S20 series of smartphones in March 2020. The Samsung power bank without wireless charging could also go on sale at the same time, but the pricing of the product is still a mystery as the company has spoken nothing about it for now.
Coming to the 45W Dual car charger from Samsung, the same comes with a USB Type-C charging port that can give power output up to 45W fast charging. There is an additional USB Type-A port that can deliver up to 15W power. In case you want to make use of the charger's full potential, you will need to buy a separate 5A cable, something one has to keep in mind.
As far as the Samsung Galaxy S20 series goes, we have already covered the full details surrounding the Samsung Galaxy S20, Samsung Galaxy S20 Ultra, and Samsung Galaxy S20 Plus smartphones. To know more about these devices, you can head to our previous coverage of the same.
What are your thoughts on the latest Samsung power banks and the Samsung 45W Dual car cha