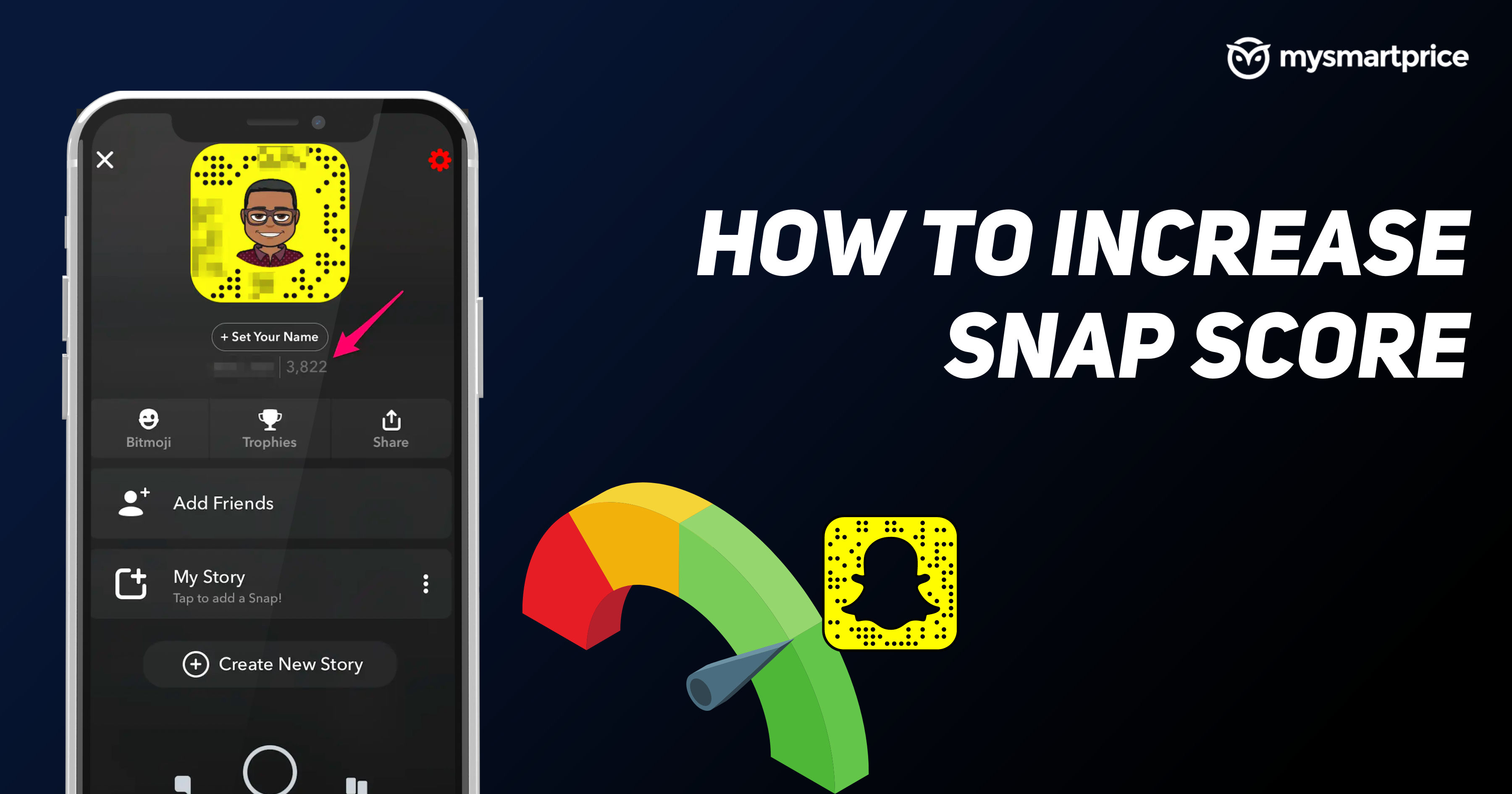 Snapchat is one of the most popular and engaging social media platforms. With the Snap score integration, it becomes more fun to use. The Snap score is basically a numerical form of all the activities that you do on the Snapchat app. All users can check out their Snap scores on the app itself. Moreover, they can also check out their friend's snap score in a very easy way. In this article, we will discuss what exactly Snap score is and the best tips to increase it. Without any further ado, let's get started.
Also Read: Snapchat: How to Unlock the Butterflies Lens on Snapchat
What is a Snap score?
Snapscore on Snapchat is the number of snaps you sent someone. The app adds one point when you send a snap and another when you receive it. However, do note that there is no point in Snapchat stories. It is further calculated as the number of activities that you do on the Snapchat app.
How to check your Snapchat score?
Follow these steps to check your Snapchat score.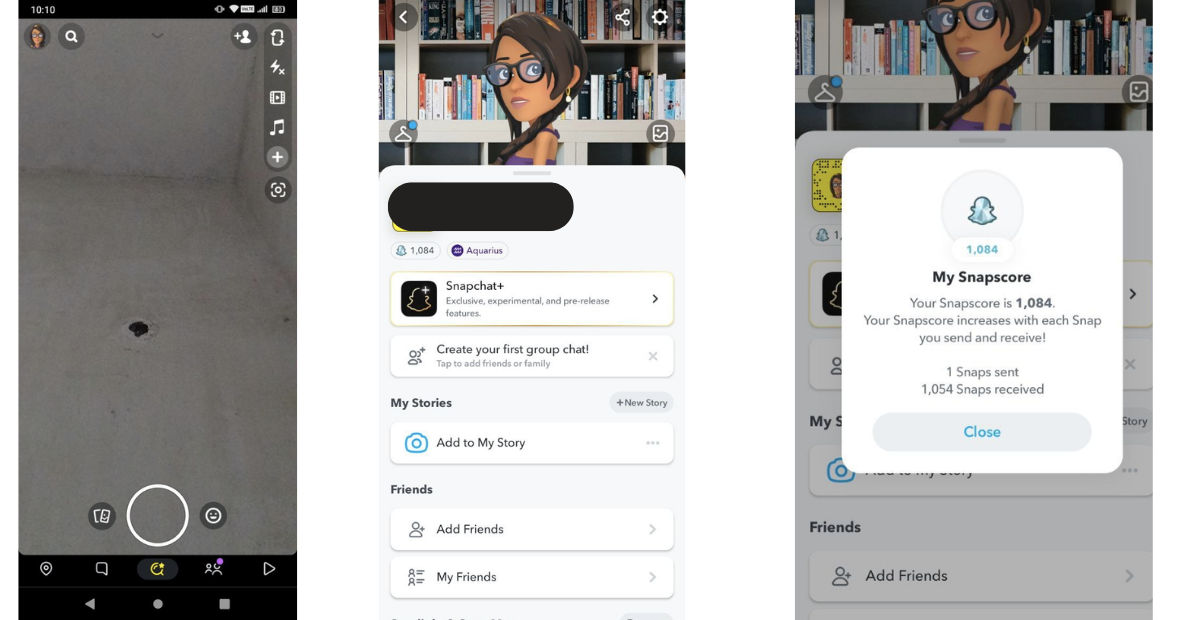 Launch the Snapchat app.

Tap on Bitmoji on the top left corner of the screen.

Now, below your name, there will be some numbers next to a ghost icon. These numbers are your Snapchat score.

To know the exact breakdown of your Snapchat score, tap on the numbers and it will show you how many snaps have you sent and how many have you received.
Also Read: Snapchat Streak Restore: How To Get Snapchat Streaks Back After they Disappear
How to check your friends Snapchat Score?
To know your friend's Snapchat score, follow these steps.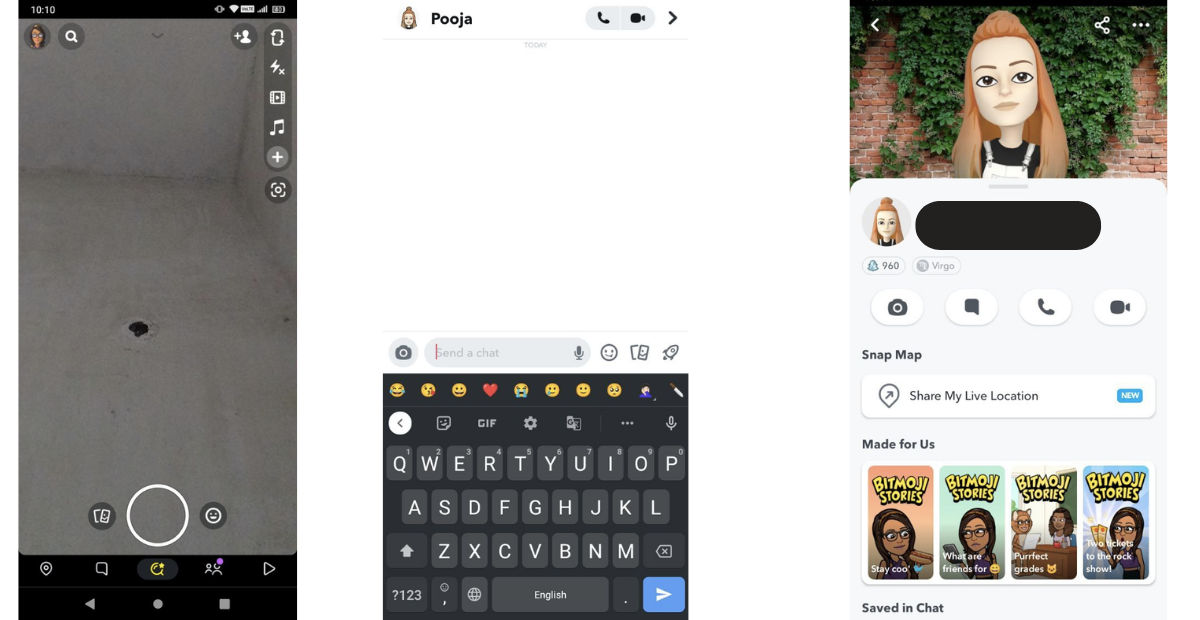 Open the Snapchat app.

Open the chat box of the friend whose Snapchat score you want to know.

Tap on their name and you will see the profile.

Below the name, you will find a ghost icon and a number. This number will be your friend's Snapchat score.
Tips to Increase the Snap Score on Snapchat
If you want to increase your Snapchat score, you will need to be active more on the app. However, here are some tips that will help you to increase your Snapchat score.
Send Snaps to Multiple People at Once
Instead of uploading your pictures on the story, send each of your friends a snap individually. This will increase your activity on Snapchat and keep you connected with others. The app might give you additional points for more interaction.
Be Consistent and Creative in Sending Snaps
A bare picture is not enough and that's why it is important to try experimenting with the snaps. You can try out adding texts, GIFs, stickers, and various edits to a picture to get more openings. Otherwise, your friends might get bored of your regular snap and might leave it unread.
Also Read: Snapchat Streak Ideas: Best and Unique Snapchat Streak Ideas To Try in 2022
Add new friends to increase your score
A basic method to increase your Snapchat activity is to make new friends for which you will need the Snapcode of the person. Connect to them over Instagram, Facebook, or any other social media app and then connect on Snapchat to increase your Snapchat score.
Avoid sending direct messages
As a Snapchat user, it is important to know that sending direct messages to your friends is not going to increase your Snapchat score, so it would be better if you respond to them via a picture or a Snap. This will increase both your activity and Snapchat score.
Also Read: Snapchat: How to Change Username and Display Name in Snapchat?
Open snaps regularly
Never leave a Snap unread as it is anyways going to increase your Snap score. It doesn't matter if the content inside the snap is relevant to you or not but leaving it unread won't be a good idea for sure. Try to send more snaps and open the ones you are receiving regularly.
Frequently Add Stories to your Snapchat Profile
Adding stories does not add any points to your Snapchat score, however, they do help in increasing your activity on the app. Snapchat might help you by giving some brownie points for the increased activity on its app.
Watch more discover videos
Snapchat has a dedicated section in the app where it shows videos and stories from popular creators. Watching them frequently will increase your activity and might also help increase your Snapchat score.
Engage More With Snapchat Games
Snapchat has games that they officially call Snap ah balls. All you need to do is play selfie games with your friends and earn as many points as you can. That's it! This will increase the Snapchat score.
FAQs
1) How does Snapchat score work?
Your Snapchat score is counted by combining all your actions on the app. The higher the number, means higher the user is active on Snapchat.
2) How High Can Your Snapchat Score Go?
Till now, the Snapchat score can go as high as 1 million which means that the user is continuously active on the app.
3) Why isn't my Snapchat score updating?
There could be some issues with Snapchat servers which is why your score is not updating. You will need to wait for some time to allow the score to get updated.