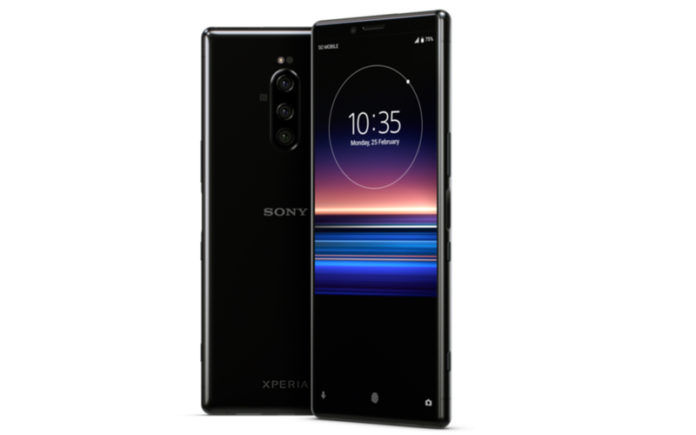 Sony has been going through a lot of shuffling. The company did launch three new smartphones while dropping some part of branding here and there including the 'XZ' that was tossed out for Xperia 1. Now, the latest report hints that Sony may even get rid of 'Xperia' branding too. The suspicion comes after the recent tweet on Sony Xperia's official account suggesting that the account feed will be shifting to '@SonyMobileNews.' It seems like the upcoming Xperia 2 phone may launch under a completely different name.
Sony Mobiles Swaps With Sony Xperia, Xperia 2 May Launch With A Different Name
The upcoming Xperia 2 smartphone is expected to launch under a different name. One of the popular users on Chinese social network, Weibo has shared that the Camera API 2 for the Xperia 1 will be released soon while the Xperia branding will disappear from the terminal and the upcoming Xperia 2 will debut without Xperia name. The said Weibo user is a serial tipper and has often got the info right. By all means, this means that the upcoming phone by Sony will also lack Xperia branding on the body.
Hi everyone, our Twitter feed will have a new home from 1st June 2019, so please be sure to follow our @SonyMobileNews account to continue getting all the latest exciting news and updates from #Xperia.

— Sony Xperia (@sonyxperia) March 19, 2019
The Xperia 2 smartphone has appeared in several reports with rumored specs. According to previous reports, the phone is expected to come with a 6.2-inch Cinema-wide 21:9 aspect ratio display, Snapdragon 855 processor, and a 3,000mAh battery with Xperia Adaptive Charging. Similar to the Xperia 1, it will also settle for triple camera setup. The phone is tipped to feature 6GB of RAM and 128GB of inbuilt storage. Surprisingly, Sony is likely to ditch the 3.5mm headphone jack on this one. It is expected to debut at the IFA 2019 in September this year.
Sony's Crumbling Mobile Division
We have known it for a while that Sony is not doing great in the smartphone segment. The brand has run into losses due to declining mobile sales. As a result, the company is reportedly going to shut down its phone factory in China to recover costs. The company will be shifting smartphone production to its Thailand plant starting this month, which will be the only facility manufacturing phones for Sony. Also, Sony will keep outsourcing some production work to contractors.
Sony's mobile division has allegedly lost £655 million in the current financial year. Regardless, Sony is still hopeful in regaining some lead in the 5G market by launching compatible devices. The company is aiming at hitting profits for the mobile division by 2020.