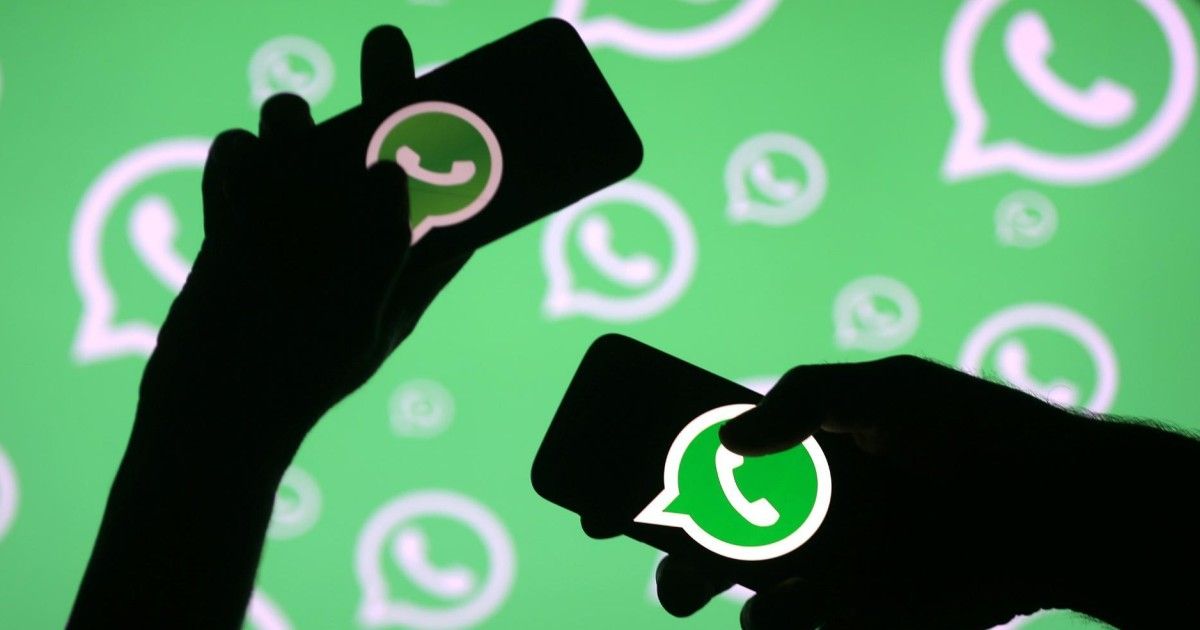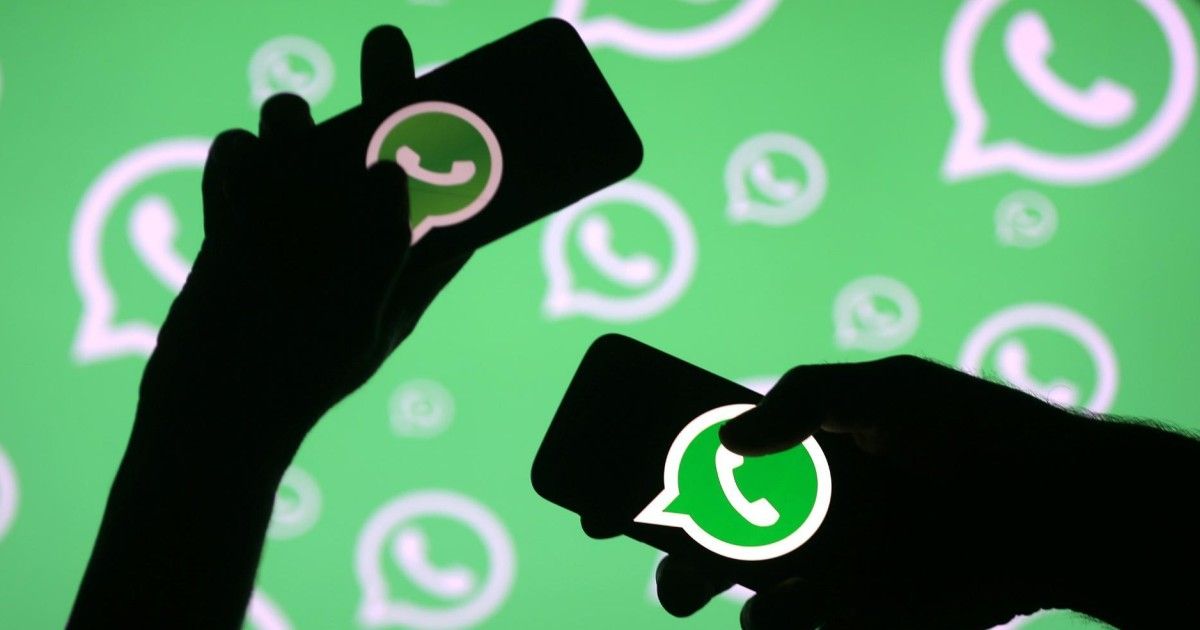 Everyone's worried about WhatsApp's new terms and conditions (ToS) and how it affects your private chats. Well, the platform is still end to end encrypted, meaning no one without access to your device is reading you messages. However, it does share data from business interactions with Facebook and the businesses themselves. So if you still want to leave WhatsApp and move to a different chat application, there are ways to dump the app altogether. Here's how to delete your WhatsApp account.
Also Read: WhatsApp: How to Lock WhatsApp Using Fingerprint and Face ID on Android Mobile and iPhone
How to delete your WhatsApp account on Android and iPhones
Deleting the account is actually the easy part and takes no more than a few minutes.
On Android you open WhatsApp and click the three dot menu on the top right to find the Settings option. On iPhones, you have to tap the cog icon on the bottom right of the app, which takes you to the Settings option.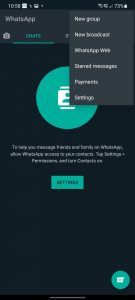 From here you tap the Account option and click the Delete My Account option.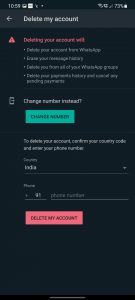 It will ask you to enter your phone number and then tap the delete option below it.

You can also use this option to change your WhatsApp number but retain your messages.
Also Read: WhatsApp tricks: How to send Italic, Bold, Strikethrough,Text Messages?
That's it, deleting WhatsApp is as simple as that. But doing this will mean you cannot recover any of your WhatsApp texts and will lose the entire message history and backups that you have created on Google Drive or iCloud. You will also be deleted from any and all WhatsApp groups you may have joined.
How to request your data from WhatsApp
There are ways to retain your account info though. While you will not be accessing WhatsApp anymore, you can keep a version of all the texts you've made using the number. WhatsApp allows you to request your info, which you can store on a different device.
For this, you go over the Settings once again and find the Account section.

Here you will find a Request Your Info option.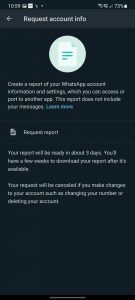 Tapping on this sends a request to the company to create a file with your messages. It takes a while but the app intimates you when the report is ready.
Also Read: WhatsApp Change Number: How to Change your Mobile Number on WhatsApp Using Different Method
This report consists of a compressed zip file, which you are allowed to download. It contains a list of all the media, groups etc. from your WhatsApp account. The app also warns you that this can take as long as three days, so you may have to wait a while before you can access it. This report though doesn't include your messages, but it can be used by some other chat apps to set up your groups etc. instead of having to do them all anew.
How to download your WhatsApp chats
To retain your WhatsApp chats, you will have to export a transcript of those chats from the app. This is a more manual and tedious process, so you'll probably be doing it only for the contacts whom you have important chats with. Here's how you get this one done.
Open the WhatsApp app and tap on a chat or a group.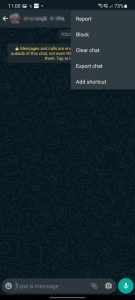 Next, you tap on the group or contact name on the top of the chat if you're on an iPhone. On Android, you will see a three dot menu next to the contact or group name.

This takes you to a different screen. You scroll down here and find the Export Chat option.

Tapping export chat will give you access to a text file with all the chats in that particular group or with that contact.
Also Read: WhatsApp: How to Send WhatsApp Text Without Typing On Android And iOS Phones
You can store these text files on a different device and read the chats using any text editor. You can't use these chats on any other app either, so this will likely be important for those who need a record of their conversations for later, like lawyers etc. You can of course do this for each and every chat on your WhatsApp account, but given how widely the app is used in India, it'll likely take you hours or perhaps days for some. So choose wisely.
Remember though that once exported, the WhatsApp chats are no longer encrypted. So anyone with access to a device where these text files are stored will be able to read the messages too.
Is it possible to recover deleted WhatsApp messages without backup?
Yes, you can recover deleted WhatsApp messages even if you don't have a backup. Users can different online tools available online to recover the deleted messages from the platform. One can follow the instruction and get most of the chats and media back.
How do I stop WhatsApp from automatically deleting messages?
The company has given an option to disable the auto-deleting messages on the WhatsApp platform. All you need to do is follow these steps:
Open the app and go to the chat in which you want to stop the deleting message feature.
Tap on the three-dot menu and tap on the Settings of the contact or group.
Tap on Delete Message option and then select 'Off'.
With this, you will be able to stop the auto-delete feature in WhatsApp messenger.