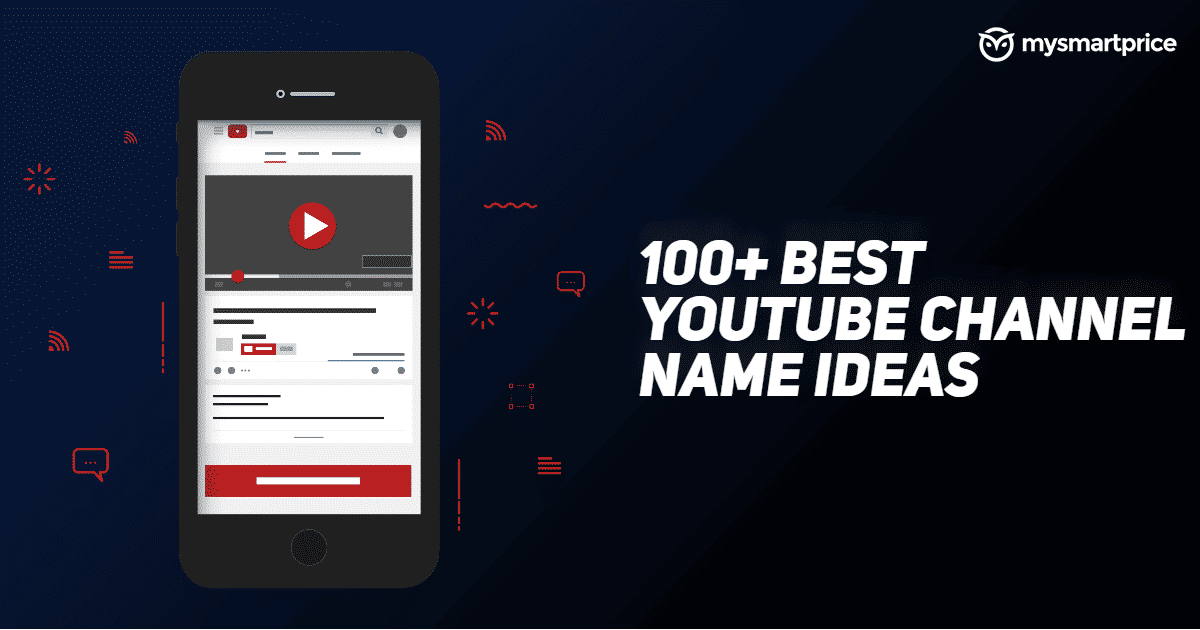 If you're looking to start a YouTube channel and seeking the perfect name to capture your brand and content, you've come to the right place. Welcome to our extensive compilation of YouTube channel names! Here, you'll discover a rich selection of over 400 best, catchy, creative, and unique names and ideas for your YouTube channel. We understand the importance of having a captivating and memorable name that reflects the essence of your content and leaves a lasting impression on your viewers.
Whether you're a vlogger, gamer, beauty enthusiast, or anything in between, we've got a diverse array of channel name suggestions to cater to your niche and personality. Get ready to find the perfect name that will set your YouTube channel apart and draw in your audience with charm and allure. Let's dive in and unleash the creativity to make your channel stand out in the YouTube community!
Also Read: 300+ Raksha Bandan 2023 Quotes, Wishes, Captions, Greetings, and Messages For Brothers and Sisters
Why is the YouTube channel name important?
Here are the top reasons why your YouTube channel name is so important –
Your channel represents your channel page, videos, and community.
A channel name must effectively represent your brand.
It helps users find and recognize your channel in search results.
A poor channel name can hinder searchability and impact analytics.
Channel names play a crucial role in marketing and SEO for brand growth.
Names provide an idea of what your channel is about to viewers.
Relevant names like "tech" can indicate the nature of your content.
Also Read: YouTube Thumbnail: How to Create YT Thumbnail Free Online, Size, Resolution, Aspect Ratio and More
YouTube Shopping Channel names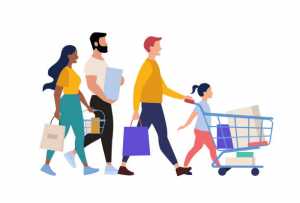 ShopSavvy Spotlights
TrendyTreasures TV
Shopaholic Finds
BargainHunters Hub
StyleSeekers Studio
Chic & Cheap Chronicles
The Shopping Showcase
Discount Delights TV
FashionFinds Frenzy
The Budget Boutique
Trendsetters Outlet
ValueVibes Vault
Glamour on a Budget
Savvy Shoppers Central
Deals & Steals Showcase
Couture for Less Channel
ShopSmart Spectacle
Thrifty Trends Theatre
The Savings Showcase
Designer Deals Digest
YouTube music channel names
Melody World
Rap-Up
Soul Check
Old Tracks
Golden Theme
Ghost Music
Musbea
Musoont
Bold Music
Honor Music
Dopeness
12String Circuit
Music Expand
Music Inside
Youtube Poly
Music Tune
Youtube Method
Music Savvy
Music Hub
Music Post
YouTube names for movie channels:
MelodyMasterminds
HarmonicJourney
RhythmicRevolution
MusicVerse Mania
SoundSpectrum Studio
Songbird Serenade
BeatBox Bonanza
HarmonyHaven Hub
MelodicVibes Vault
GrooveGarden
TuneTales Theatre
MusicMavericks TV
SonicSensation Showcase
AcousticAvenue
TempoTales Terrace
RockRhythms Realm
SoulfulSounds Studio
HarmonyHeroes Haven
JamSession Junction
MusicalOdyssey Channel
YouTube channels names for gaming channels
Geeky Gamer
Game Nerd
Arqade
Gaming Fanatics
The Gaming Consultant
Gamers Guild
Game On DudeCheap Thrills Gamer
Moments Of Gaming
Well Played!
Games And More Games!
Gamer Rants
You Can Play This Too!
Minecraft Island
Minecraft Adventure Time
Minecraft Anime Style
Legend of Zelda
Zombie Sheep
Creeper Daily
The Enderman
The Creeper
YouTube channel names for news channels
NewsNow Network
Global Headlines Hub
Insightful Newsroom
The Daily Dispatch
World Watchers Channel
Current Affairs Central
Newsbreak Bulletin
Top Story Teller
The Press Portal
The Update Zone
Breaking News Broadcast
Prime News Pulse
Newsline Express
Information Insight
Live News Nexus
Frontline Reports TV
The News Buzzfeed
Journalistic Junction
News Edge Chronicles
Truth Tracker Tribune
YouTube Sports channel names:
Front Runner
Raise The Bar
Sports Glory
Victory Lap
Head Start
Insports
Livesport
Sportsture
Basesports
Sportscape
In the Box
Let's Talk Cricket
La Fit Sports
Kick_It!
SportsLax
MyGamePlay
Nice Catch
Sporting News Channel
Bulldog Sports
We All Play
YouTube channel names for learning purpose:
Easy Languages
Brain Trainer
Diverse Mentor
Train Your Brain
Prime Education
Learning Storm
Soundeducation
Must Education
Environmental Educators
Outawesome Class
Learning Pour
The Fun of Learning
Learning Orchard
Learn with your Knife
Brain Rich
Learn My Algebra
Studybits
The Learning Channel
No Kidding Fin
Hey Teach
YouTube channel names for Fashion and Beauty:
Alluring Expressions
Beautiful Grunge
Beauty Awareness
Fashion Stylist
Beautifully Bold
Manic Beauty
The Spectrum
Trend Sheet
Beautiful Nerd
Pretty Flawless
Fashion Groove
Fashion Dune
Fashion Series
Fashion Originals
Camo fashion
Kitten On The Internet
Trendy Fashion
Trashy in Fashion
Ponytails and Poporos
GinRun
YouTube Travel channel names:
The Road Forks
Bucket List Journey
Travelogged
Savored Journeys
Travel Voyage
A Single Journey
Travel Trunks
Nomadic Journey
Travel Eat Sleep
Lets Eat Locally
Adventures in India
Stepmonster Traveling
Friday Flights
Passport Patrol
Travel Traveller
Small World Odyssey
World Wide Wanderlust
Vacay Buds
What the Travellers
Scenery Cheating
Automobile YouTube channel names:
Car Mart
Carget
Auto Works
Ride and Drive
Shift into Gear
TheOne
Offsonic
SimpleOf
The Four Wheeled Gang
Auto God
Focused on the Wall
DodgeStar
Cars To Be Seen
Auto Finer
The Biker Bar
BaronVonAuto
Car Central
Buzzed about Cars
Car Tech
Auto Virtue
YouTube Technology channel names:
Tech Stark
So Much Tech
Wire Lover
Technocrafts
Techmore
Creative Life
Entertainment Factory
Tech Gate
It Take a Tech To Know
Future Bust
Tech Influence
Techjet
Technology Buzz
Techify
Tech Basket
Tech Essential
Tech Gong
Tech Adroit
Tech Jupiter
Tech Chirp
Cool YouTube channel names
Life and Living
Food Talkies
The Life Of Travel
Sassy Kitchen
A For Adventurer
The Traveling Chef
The Stylish Man
Street Fashion Photographer
The Artistic Soul
The Life Coach
Cool Parade
Empire Cool
Sprint Cool
Skyline
Funny Folk
Gadget Spin
Geek Gurus
Just Clip
Mind Benders
Plain Jane
Unique YouTube Channel Names
Newskind
Channelque
Namverse
Hotrare
Ofpost
OneJoy
RareDesk
Fabkind
Rarekind
KindAlpha
Offmance
Funny YouTube Channel Names
TopLaughs
What The Fuss
Big Drop
The Dapper Dog
Gossip Gal
Duck Duck Goose
Don't Peek
DareToLaugh
FroYo
BrokeBestie
Spicy Sugar
Food YouTube Channel Names
Fresh Feast
Flavor Festival
Masterful Meals
Chef's Choice
The Perfect Plate
Tasty Table
Delicious Dishes
Chef's Selection
Fresh from the Oven
Tasty Creations
Gourmet Menu
Ready to Feast
Let's Eat
Careful Cooking
Fresh & Delicious
Vlogging YouTube Channel Names
Grace Coverage
Lilies Channel
On Cloud
Cyberya
Native Cyber
Solar Talk
Cloudverse
Conversatry
Success Talks
Adele Style
Entertainment YouTube Channel Names
Entertainment Maniacs
Amusing Entertainment
Fun Filled Entertainment
Recreational ENtertainment
Entertaining World
World Full of Drama
Delightful Drama
Drama Delight
Escape To Entertainment
Nautanki Nani
Stage Show ENtertainer
Educational YouTube Channel Names
Learn It Away
Play n Learn
Graspoholics
Master Learners
Fun Learnings
Learning pathshala
Pathsala
Padho aur Padhao
Shiksha Mantra
Creative YouTube Channel Names
The Fit Fun
Boss Nation
Activated
Principal
Limitless
Binge
The Vice
Posh & Poise
WANDERLUST
Vloggify
Next Napster check availability
Channel Chatter
Catchy YouTube Channel Names
We Are The Makers
4th and Forever
Sassy Arrow
The Talk with Your Name
Voice of the Day
Girl, Get Your HEad Right
3 Girls 1 Mic
Sippin with the Homies
Talk Story with Your Name
Beyond the Mind
Not so Stylish
Foul Mouthed Show
DIY YouTube Channel Names
The Last Repair
The 1099 check
Sempio Repair Cap
Last Repair Trading Co
Next Repair Spot
First Drum Sander
Last Fixit Spot
DeepDiveDIY
Dedicated DIY
Business YouTube Channel Names
Vibrant Business
Business Warrior
Businessly
My Business
Business Experts
Business Metric
Business Council
Business Disruptor
Business Central
Marketing YouTube Channel Names
Marketing Shack
Marketing Legacy
Marketing Pathfinder
Future Marketing
Marketing Quest
Marketing and Co
Marketing Days
Marketing Hack
Marketing Atlas
Marketing Rank
Lifestyle YouTube Channel Names
Sunrise Lifestyle
Lifestyle Coaching
Lifestyle Soul
Lifestyle In Color
Creatively Personal
Lifestyle Library
Lifestyle Advantage
Real Mom Lifestyle
Paleo Family Lifestyle
Lifestyle Bear
Motivational YouTube Channel Names
Victory Path
Daily Inspiration
The Inner Guidance
Mind Over Matter
Goal Horizon
Success Now
The Big Chance
The Greener Grass
Destination Success
Motivation Nation
Dance YouTube Channel Names
Smooth Steps
Masters of Motion
Salsa Style
Beautiful Ballroom
Beauty Ballet
The Motion Potion
Your Daily Dance
Tick Tock Tap
Flashy Feet
Smooth Moves
Smooth Groove
Fitness YouTube Channel Names
Power Pack
Fitness Guide
Gym Jam
Hit and Fit
The Gym Guru
Fitness Factory
Metal & Bricks
Metal Monsters
Power Palace
Kardio Kids
Zeal Zone
Zest for Life
Also Read: YouTube: How to Upload Video on YouTube from Mobile and Computer
How to Change your YouTube Channel name?
The method of changing or renaming your YouTube channel is simple. To change the name of your YouTube channel, follow these steps:
Go to YouTube Studio and sign in to visit your channel page.
Select the customize channel option and then Click on the menu on the left side
Now Selct the customization option and then click on basic info.
Proceed to the edit button to change the name of your YouTube channel and type the new description of your YouTube channel.
Once you are done with all the necessary changes, click on publish to save all the changes.
Also Read: YouTube Shorts Download: How to Download YouTube Shorts Videos Online and Save in Phone Gallery
Tips to Generate the Best YouTube Channel Name
Some of the best tips to generate names for YouTube channels is to start the search for channel names with the help of a YouTube name generator.
Pick a Name that Represents your Brand
Picking up a name that represents your brand is important because it is the foundation for the growth of your brand. If the YouTube channel has a good name, it helps users to navigate your channel on search results. A good channel name gets popular through the YouTube algorithm, which will boost the growth of your channel.
Your Channel's Name should be Unique, Short and Memorable
Unique and short YouTube names create your own separate identity, and it sticks into people's minds. Having a unique brand name makes it easy for people to remember the name easily. It makes it easy to find your content on Google or YouTube.
Choose a Name that Adheres to YouTube Community Guidelines
There are rules and regulations that every YouTuber needs to follow before posting content on YouTube. There are community guidelines that explain every rule and regulation regarding content creation, users, comments, etc., which includes channel names. Make sure you don't use someone's else brand name or channel name.
Select a name that is easy to Pronounce, and Avoid using numbers
The name of the channel should be easy to pronounce, and there should be no usage of numbers when naming YouTube channels. When there is progress and growth in your channel, other YouTubers might sponsor your content or do a collaboration with you.
So make sure the name of the channel is easy to say and write. Using numbers to create a channel name might not be the best option for naming a brand as the majority of YouTube channels that consists of the number ends up looking like spam, hard to remember, or auto-generated, so it might not be a good option for building a brand.