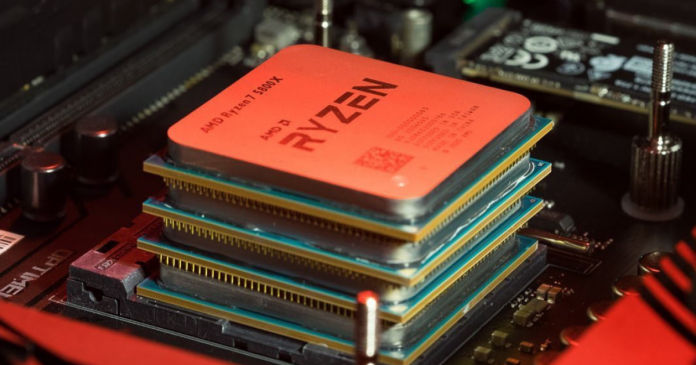 When we think of "AMD", what usually comes to mind are processors that power PCs and laptops. That's spot-on. But for those who have been using AMD-tuned machines for gaming, creating and other workloads, they also think about terms like AMD SmartShift, AMD Smart Access Memory, AMD FidelityFX™, AMD FreeSync and more. These might just be some fancy terms for a regular user, but little do they know, these are highly beneficial in their day-to-day work and would help them get the best experience out of their laptops. While we have already listed the benefits these technologies offer to end-users, today, we are giving you a short and simple explanation of what they are. So, check out this nifty "AMD 101" guide below.
What is FidelityFX™ Super Resolution
AMD FidelityFX™ Super Resolution 2.0 (FSR 2.0) is meant to push the graphics upscaling for those who don't have the hardware but want a superior viewing experience regardless. This essentially means boosting the image quality and the frame rates that are supported by the titles across different products and platforms. Interestingly, FSR 2.0 does not require any machine learning, so dedicated ML hardware is not needed. This, in turn, means more platforms and titles will be able to support it. Since FSR 2.0 uses hand-coded algorithms instead of ML, it can be used in a range of different scenarios.
You get three Quality Modes – Quality, Balanced and Performance. The 'Performance' mode is the highest one that has the ability to boost the resolution two times the original resolution. This means that the 960 x 540 resolution content can come out in 1920 x 1080 resolution. And a 1920 x 1080 resolution content can have an output of 3840 x 2160 resolution. There is also an 'Ultra Performance' mode for developers.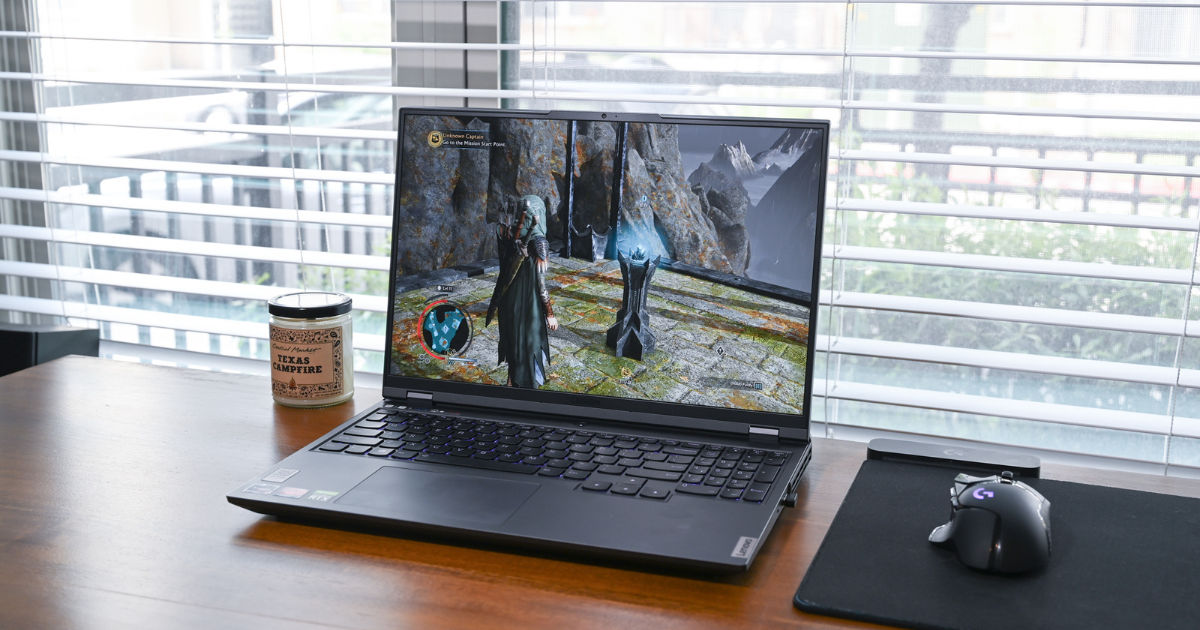 What is AMD SmartShift Technology
 The whole idea of AMD SmartShift tech is to dynamically shift the power to boost your gaming performance, especially in terms of graphics. In simple terms, diverting all the power and focus on offering the best graphics experience that the laptop hardware can offer. This hardware boosting interface works between the Ryzen™ CPU and Radeon™ GPU along with machine learning algorithms to auto-boost the performance when required. This means you may miss out on the same SmartShift experience if you have an AMD Ryzen™ CPU with a non-AMD GPU.
Also read: Why are AMD-powered Laptops Great for Gaming?
As the company states, the SmartShift Technology links the common Infinity Control Fabric blocks, so the reaction time for both CPU and GPU for different workloads is less. As a result, the SmartShift Technology can deliver up to 14% extra performance for gamers and content creators.
What is Smart Access Memory™
The Smart Access Memory™, like the SmartShift tech, is meant to boost the gaming performance of laptops. The boost can go up to 15% as per AMD. This works with any AMD Ryzen™ 5000 or Ryzen™ 6000 Series CPUs (or select Ryzen™ 3000 Series CPUs) along with AMD Radeon™ RX 6000 Series GPU. So, as we mentioned above, any combination with AMD CPU and a different GPU won't deliver the same performance level. This happens because the non-AMD Windows laptops access a part of graphics memory (VRAM) at once. However, AMD's Smart Access Memory™ lets Ryzen™ CPUs use the full potential of Radeon™ GPU memory, utilising the bandwidth of PCI Express.
As claimed by the firm, titles like Total War Saga: Troy, Assassin's Creed: Valhalla, Call of Duty: Black Ops Cold War, Borderlands 3 and Forza Horizon 4 can deliver gaming performance by up to 17% more.
Also read: Top Gaming Laptops by AMD Across Different Prices: HP, Dell, Lenovo, Asus, and MSI
What is AMD FreeSync Display
 AMD FreeSync™ Display technology is one of the most heard terms among gamers after AMD Ryzen™ and Radeon™. It works toward delivering the best visual experience to gamers. To understand what AMD FreeSync does, you need to understand what 'screen tearing' is and why it happens. Screen tearing happens when the monitor's frame rate doesn't refresh as the game's frame rate. Sometimes the GPU renders the frame faster than the display can update. As a result, it shows misaligned elements and strips of different frames, making the gameplay less fun. FreeSync solves that by controlling the frame rate of the monitor and syncing it with the game's frame rate. 
However, this requires an AMD GPU as well. If your system doesn't have one, you will miss out on FreeSync's capabilities and end up facing screen tearing.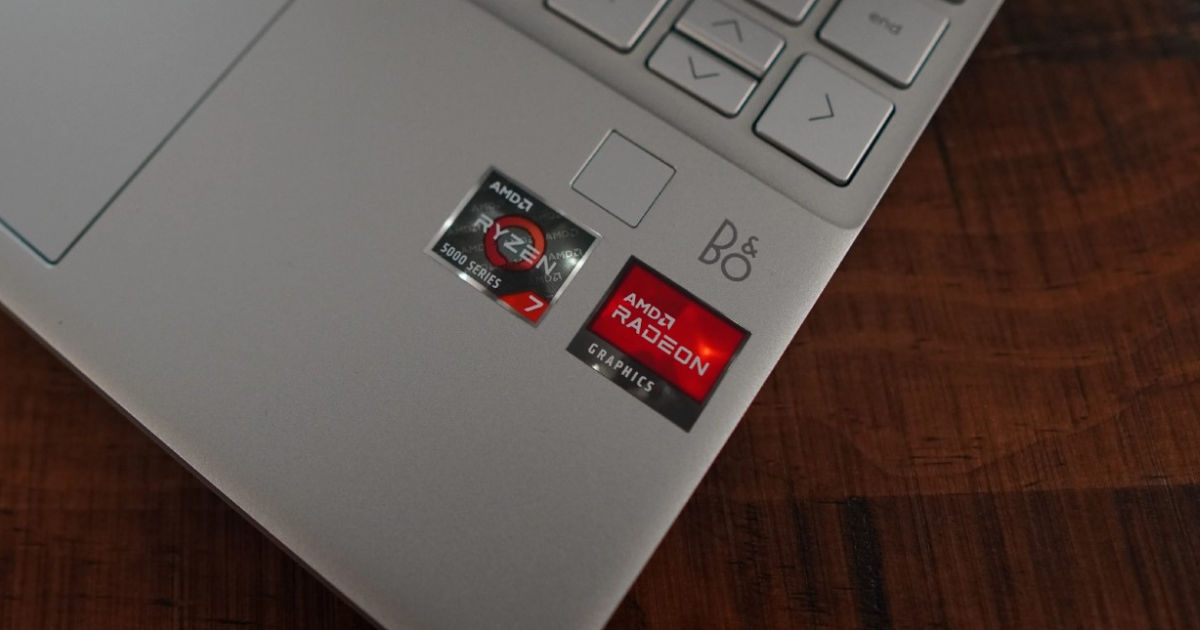 What is AMD InfinityCache
AMD InfinityCache is one of the headline features of the RDNA™ 2 Graphics Architecture that powers AMD Radeon™ GPUs. This new cache system can deliver up to 3.25 times the bandwidth of 256-bit 16Gbps GDDR6, which ultimately results in faster rendering during gameplay. It might not sound the same as NVIDIA's GeForce RTX 30 Series, which has GDDR6X memory, wider 384-bit and 320-bit memory interfaces. But AMD's InfinityCache can double the memory bandwidth using a narrower 256-bit interface and slower GDDR6 memory. It is done using less power and low latency. This feature is available in AMD Radeon™ RX 6000 Series GPUs for consoles, desktops and laptops.
Also read: Top 5 Things to Check Before Buying a Gaming Laptop
What is AMD RDNA™ 2 Graphics Architecture
AMD RDNA™ 2 Graphics Architecture is the chip that is designed using advanced compute units, all of which power the company's latest Radeon™ RX 6000 Series GPU. This was introduced in PlayStation 5 and Xbox Series X consoles and on desktops. However, with the RX 6000 Mobile Series, it has arrived on laptops as well. As claimed by AMD, the new compute units have 30% higher frequency, an advanced visual pipeline with Ray Accelerators for real-time ray tracing in games, and a new AMD Infinity Cache tech. The architecture also supports DirectX 12 Ultimate and optimisations for AMD FidelityFX™, about which we learned above. These work in tandem to offer realistic lighting, shadows and reflections inside games, adding to the level of detail. It also supports GDDR6 memory, PCIe 4.0, HDMI 2.1 VRR and USB C interfaces.
 AMD Advantage Laptops for Best Performance
In case you want to experience the best of all these features, the only way will be to get your hands on AMD Advantage laptops made by Asus, MSI, HP and others. These come with AMD Ryzen™ and Radeon™ GPUs and thus feature most of these technologies, if not all. We have already listed some of the best AMD Advantage gaming laptops that you can buy in India. 
 Asus ROG Strix G15/G17
HP Omen 16
MSI Delta 15
MSI Alpha 15
MSI Alpha 17
Thanks for reading till the end of this article. For more such informative and exclusive tech content, like our Facebook page