Highlights
AI could be a big part of iOS 18.
The Cupertino giant has fallen behind other tech companies like Google and Microsoft in the AI space.
Apple working on integrating AI in as many apps as possible.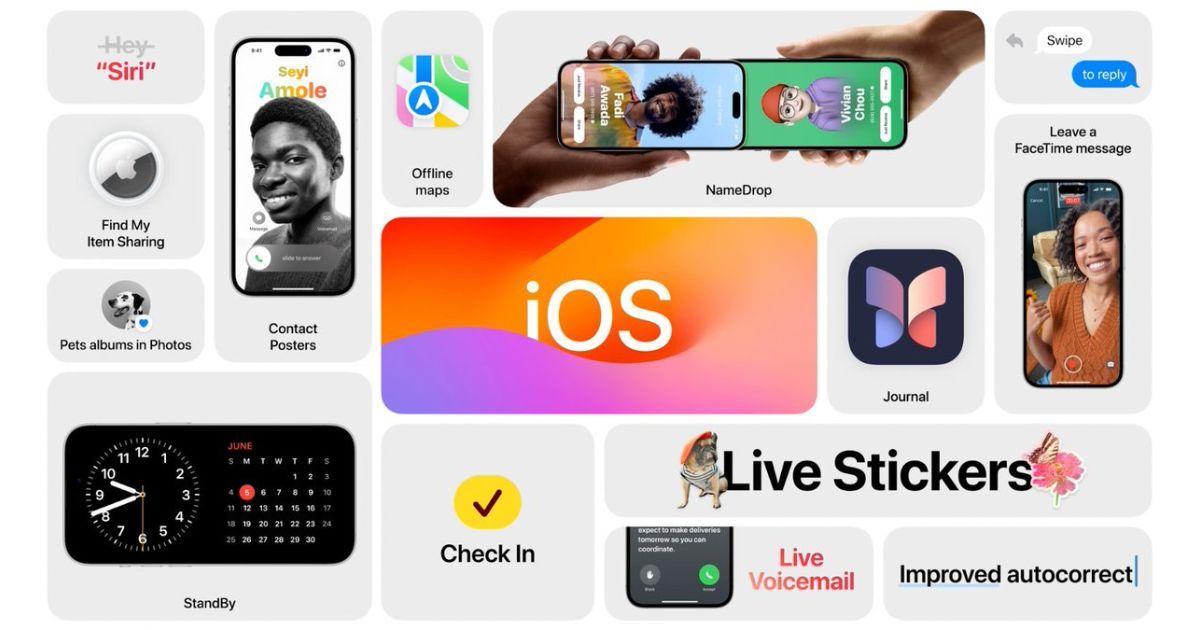 In a bid to catch up on the Artificial Intelligence (AI) trend, Apple is working on ways to integrate the technology in its next iOS version next year.
Bloomberg's Mark Gurman wrote in his Power On newsletter last week that Apple is looking to integrate AI in as many apps as possible. Additionally, the technology could be a big part of the company's upcoming iOS 18 version, which could launch sometime in the fall of next year.
The news comes on the heels of Apple rolling out its latest iOS 17 operating system (OS) for eligible devices last month. According to Apple analyst Gurman, AI is being considered a "pretty big miss internally" as rivals Microsoft and Google have already updated several of their products with the technology.
AI Features Expected For iOS 18, Major Siri Revamp
If the latest information is to be believed, then we could see some major AI-based changes in iOS 18. According to Gurman, Apple is all set to spend close to $1 billion (Rs 8300 crore approximately) per year on the generative AI push.
"The new features should improve how both Siri and the Messages app can field questions and auto-complete sentences, mirroring recent changes to competing services," as per the Bloomberg report.
This will be made possible by the large language model (LLM), which will be an integral part of Siri and the Messages app and play a big role in improving the AI capabilities of the products.
He further revealed that generative AI will be deeply integrated into the company's voice assistant Siri. Even though Apple is expected to debut a completely revamped Siri by next year, the analyst has expressed concerns about the timely integration of the AI features across its product line.
AI To Be Integrated In As Many Apps As Possible
The report also talks about the integration of AI in Xcode, which is the company's integrated development environment for macOS. It can be used to develop software for macOS, iOS, iPadOS, watchOS, tvOS, and visionOS. The AI features will boost application development.
There's also an auto-generated playlists feature for Apple Music as well on the charts. In addition, Apple could take advantage of generative AI for its Pages and Keynote apps for various auto features.
Combined Approach For Implementation Expected
Gurman predicted a combination of on-device and a cloud-based setup approach for the implementation of AI features by Apple. "An on-device approach would work faster and help safeguard privacy, but deploying Apple's LLMs via the cloud would allow for more advanced operations," the report read.
Rivals Started Early With AI Features
While Apple is working to bring AI features in its products next year, rivals like Microsoft and Google have already implemented these.
For instance, Microsoft's search engine Bing integrates OpenAI's AI chatbot ChatGPT, and this was rolled out earlier this year. The AI features enable the search engine to have conversations with its users while enhancing the search experience.
Meanwhile, generative AI capabilities have been added to Google Search as well. Earlier this month, Google made its latest Pixel 8 series smartphones official, with AI-powered image editing tools such as the Magic Eraser and Photo Unblur.
The auto-complete sentences feature for the Messages app also seems similar to Google's smart replies feature that takes advantage of on-device intelligence to suggest replies.