Highlights
Â
Battlegrounds Mobile India is back in India.
The developer Krafton has worked with the government of India to reach a solution to bring back the game to India.Â
Here's how you can download BGMI on Android and iOS.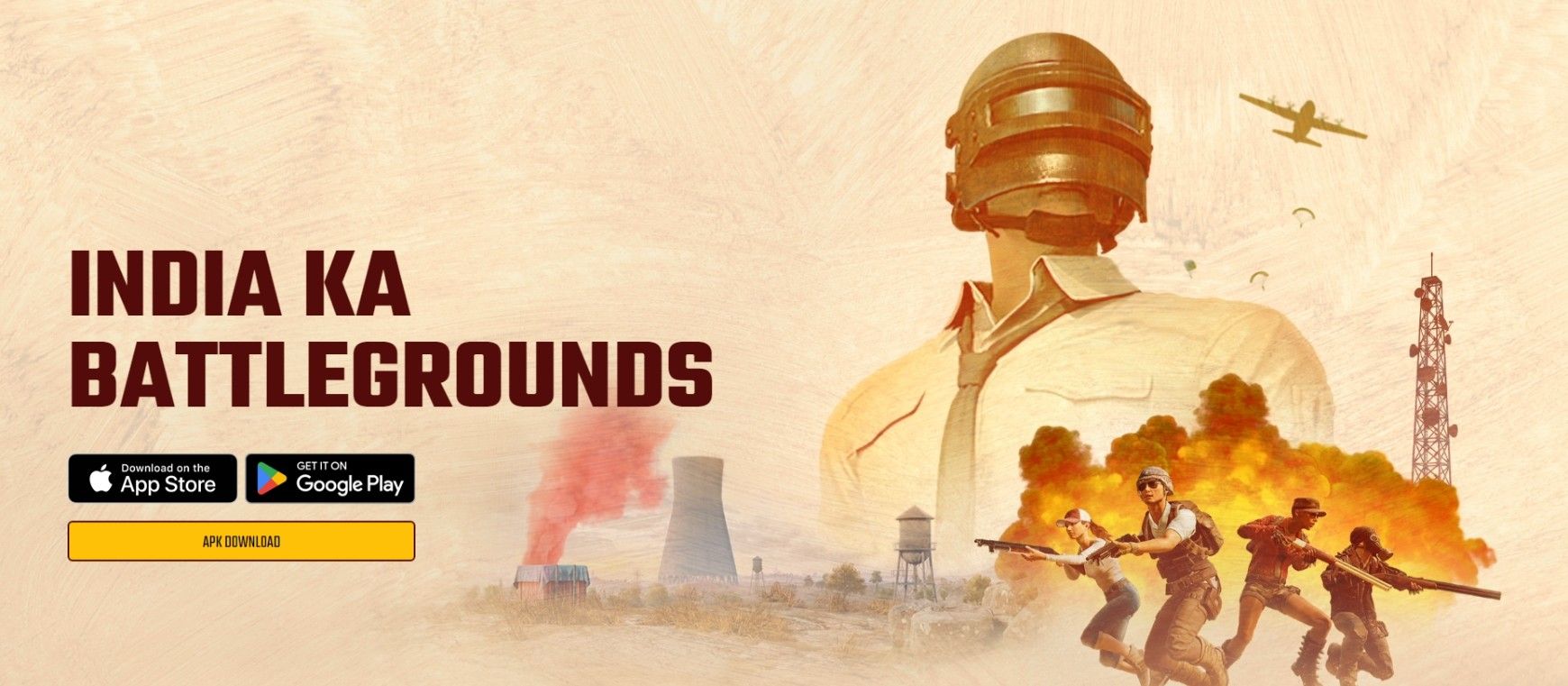 After getting banned first as PUBG Mobile, making a comeback as Battlegrounds Mobile India, and then getting banned again, BGMI is making a second comeback to the Indian gaming community, and it is already available for you to download and play!
Battlegrounds Mobile India or BGMI is the most popular battle royale in India. We saw multiple games like Free Fire, COD Mobile, Apex Legends Mobile, etc., that tried to challenge BGMI's throne but failed to gain such popularity in the Indian gaming community.
Even after getting banned from India for the second time, BGMI remained popular as fans awaited the return of the battle royale in India. In this article, let us talk about how you can install BGMI and start jumping out of the plane to battle again.
How to Download BGMI on Android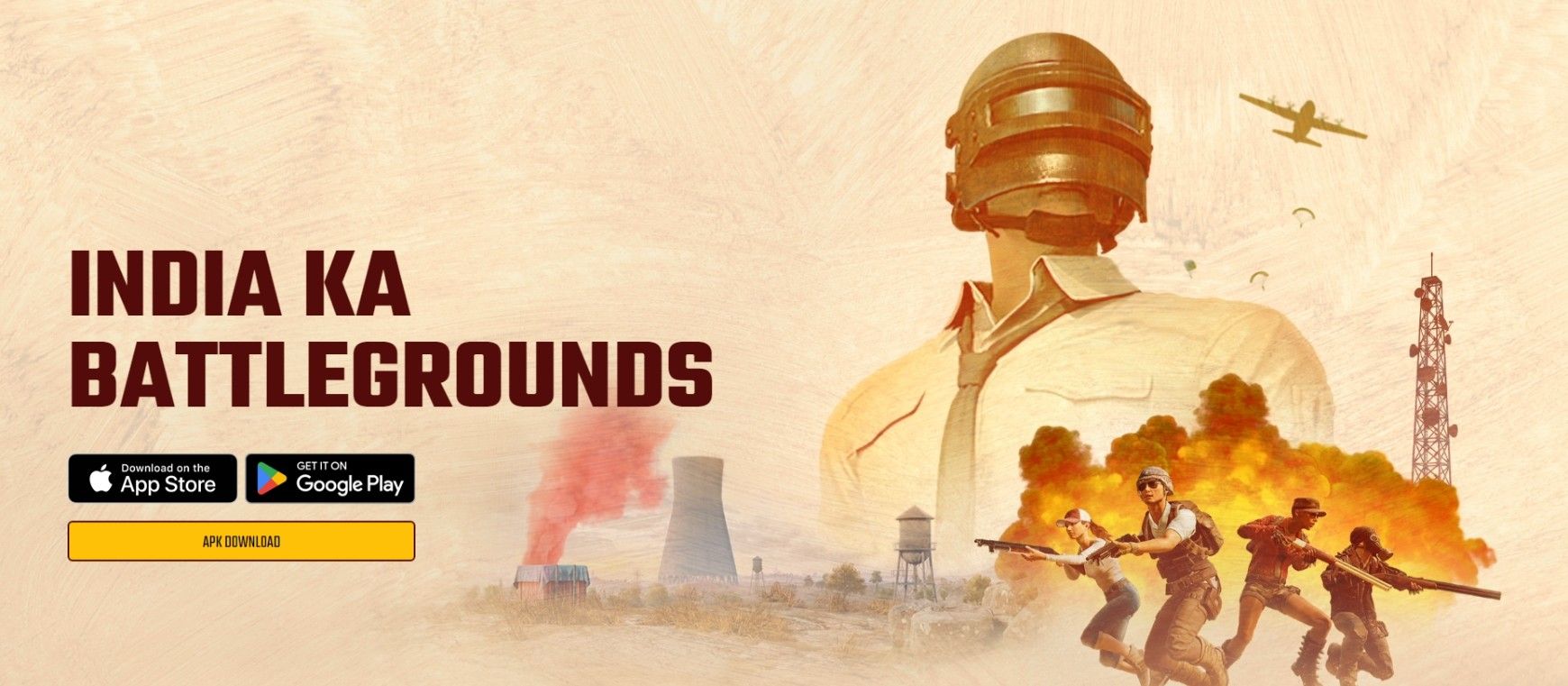 Downloading from Google Play Store
BGMI is now available on Google Play Store and is the best method to download the game on your phone.
Here's how to download BGMI from Google Play Store:
Click on the Install button.

Make sure you have enough storage on your phone to install the game, and the game will start downloading on your phone.

Wait for the download to complete and the game to install.
Downloading the APK file
You can also download the APK file of BGMI to install it. Here's how to do it:
Download BGMI APK from

APK Mirror

.

Open the APK from downloads.

If this is your first time downloading an APK file, you will be prompted to allow installation from unknown sources.

After that, complete the installation of the game.

Open the game.

You will be asked to download the rest of the files required for the game to work.
How to Download BGMI on iOS
BGMI is also available for iOS users. Here's how you can download the game:
Open the Apple App Store on your iPhone or iPad and search for BGMI in the search box. Alternatively, you can click on this link.

Click on the Install button and download the game.

Once done, you will be able to play the game with ease.
The BGMI Server Is Live Now!
Krafton has released a statement that the game will be available in less than 48 hours. Many Twitter users have posted about the servers' status and if they can play the game in their timelines.
Finally, #BGMI is back. Server is live 😀.
Just force stop the app if it's not working, turn the internet off while opening, and turn it back on again.
Feel free to retweet. pic.twitter.com/1JaABkHWHF

— Mukul Sharma (@stufflistings) May 29, 2023
BGMI is now available to play.

– New 1×1 Nusa map
– New weapon: Tactical Crossbow
– New 2-seater off road ATV
– More in game events
– Update to weapons pic.twitter.com/Fvs8JC5IgR

— Manas Tiwari (@manast10) May 29, 2023
Download the game and see if you're able to jump into the game or not. If you cannot play the game, the servers should be live for everyone by 31 May 2023.
New Features in BGMI 2.5 Update
The biggest change Battlegrounds Mobile India will get is the blood's colour change from red to green. But that's not the only change in the new BGMI update; here's the complete list of changes in the latest and updated version:
New Map: Nusa – A new map called Nusa is available in the latest update. It is a 1×1 map located in a tropical zone and is the smallest map in the game.
New Mechanisms – The new map also features new mechanisms such as Ziplines, Zorb balls, Swimming pools, Combustible buildings and Destructible jars.
New Weapon – A new tactical crossbow is here, and it will allow players to restore a zipline using a loop, use a fire arrow to put houses on fire, and more.
New vehicle – A new two-seater off-road ATV is available on the new map.
In-game events: Underworld unleaked, Race to the Top in battlegrounds, Hot Drop into the battlegrounds, and Gameplay Glory are the four new events in the latest update.
Updates to classic maps:

Livik – The map has been updated with new textures and improved colours and animation.

Supply shops – New supply shops are added to Miramar, Vikendi and Sanhok.

Updates to Firearm, Vehicle and Throwable:

Neostead2000 is available now in Livik

Monster Trucks are available now in Miramar

Throwing throwables is now easier.

Playtime is limited to three hours for players under 18 and six hours daily for the rest.
These are the major new features in the new BGMI update. There are some minor changes in features, such as new skins and changes in UI as well.
BGMI System Requirements and Compatible devices
Here are the official system requirements for BGMI for Android:
Mobile OS – Android

Version- Android 4.3 or High

GPU– Adreno (TM) 306 or High

RAM – Min 1.5 GB RAM
And these are the official system requirements for iOS:
iPhone: Requires iOS 9.0 or later

iPad: Requires iPadOS 9.0 or later

iPod touch: Requires iOS 9.0 or later.

RAM – Min 2 GB RAM
BGMI Download Size
The new BGMI game is around 960MB in size when you download it from Google Play Store. So, it is recommended that you should have at least 2GB of free space to get the basic features of the game. However, once you download all the resource packs, maps, audio settings, and more, the download size goes up to 15GB.
Frequently Asked Questions
Did BGMI get unbanned?
BGMI is back in Google Play Store and will soon be back in Apple App Store as the game developers have reached a solution with the Government of India to make the game available in India.
Is BGMI coming back in 2023?
BGMI is back, and it is available in Play Store now!
Is BGMI coming back temporarily or permanently?
At the moment, the comeback of BGMI is temporary. The government has given the game a time period of three months. At that time, government officials will scrutinise the game to check for no violations.