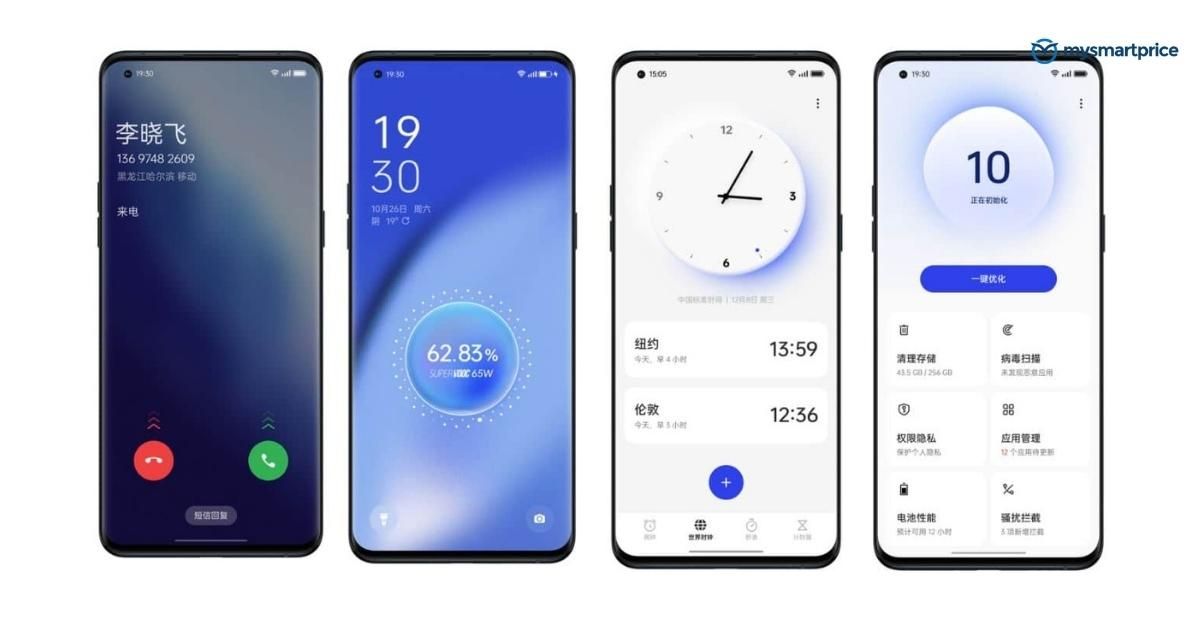 OPPO unveiled ColorOS 13 earlier this year. The new ColorOS update is based on Android 13 and comes with multiple new features and upgrades. The new Oppo smartphone software skin comes with a new design, which the company calls an Aquamorphic design. OPPO has started rolling out its new Android update to select smartphones. The company has already released the new ColorOS update for the Find X5 series in China. In India, the OPPO Reno 8 Pro 5G, which is currently the company's most premium offering in the country, has started receiving the new One UI update.
OPPO revealed (via) that the Reno 8 Pro 5G ColorOS 13 beta update is being rolled out to users in India. In addition to this, the new beta update is also available for the F21 Pro series users in India. Let's take a look at the new ColorOS 13 update being rolled out in beta to OPPO smartphones.
OPPO Reno 8 Pro 5G, F21 Pro Get ColorOS 13 in India
OPPO has released the new beta update of ColorOS 13 to OPPO Reno 8 users in India. The company has also released its new update for the F21 Pro series. OPPO had recently revealed that the ColorOS 13 update will be available for the Reno 8 Pro 5G in September. While the company did live up to its word, it rolled out the ColorOS update for the F21 Pro series earlier than expected.
The F21 Pro was expected to get the beta update in October. However, OPPO released the beta update well in advance. Other devices expected to get the OPPO update in October are the Reno 8 5G, Reno 7 Pro 5G, K10 5G and the OPPO A76.
If you are a Reno 8 Pro 5G or an F21 Pro user, you can sign up for the beta program and get access to the features beforehand.
To apply for the new beta update of ColorOS, go to Settings > About device > Tap the top of the page > tap the three-dotted icon on the top-right > Tap on Trial versions and fill in the details > Apply now.
Once applied, you can download and install the update by going to About Device > Download now. To know more about the new ColorOS 13 features, click here.