Highlights
Nearly half of mobile subscriptions worldwide are to be 5G by 2030.

APAC region (including India) will be the biggest contributor to 5G-based FWA subscriptions.

India already has over 125 million 5G users.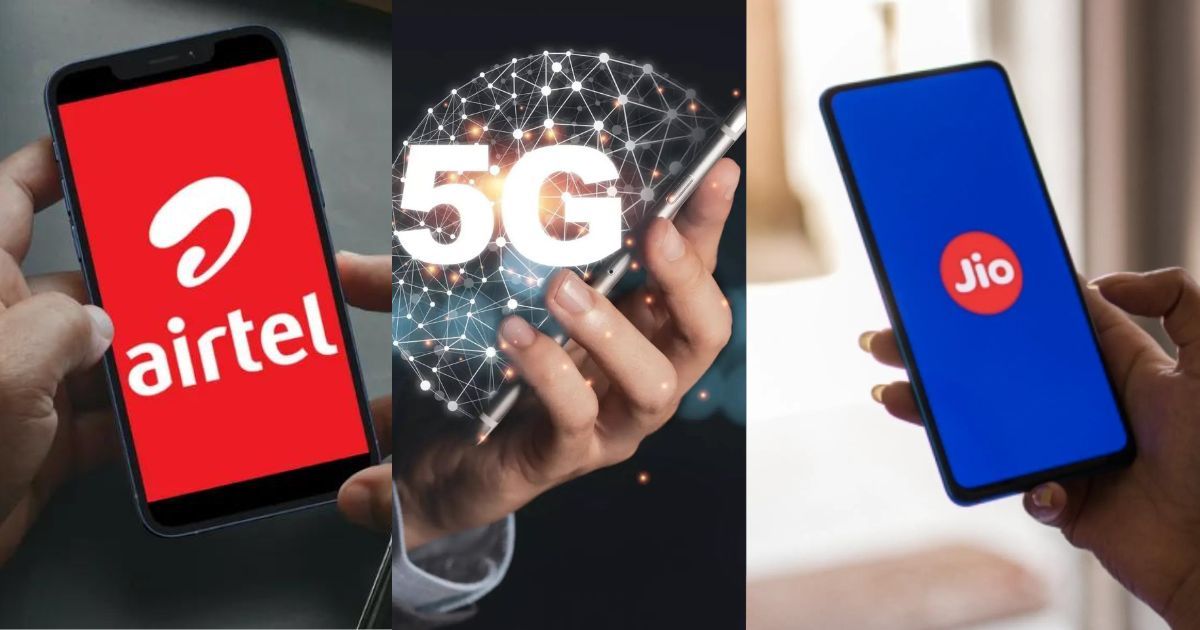 Nearly half of the world's mobile subscriptions will be 5G by 2030, Nokia has revealed in a report. Mobile subscriptions are expected to grow to about 10.3 billion by 2030, out of which 5G subscriptions will account for a little over 50 percent of total mobile subscriptions, around 5.6 billion.
In its 'Global Network Traffic 2030' report, Nokia pointed out that by 2030, close to 92 percent of mobile subscriptions will either be on 4G or 5G technology globally. The normalised data consumption is predicted at 46.4GB (gigabytes) per subscriber per month by this time.
Nearly Half Of Mobile Subscriptions To Be 5G By 2030
While the latest Nokia report gives us an insight into the global statistics; it does not come as a surprise as even major Indian telecom players like Airtel and Reliance Jio are making significant strides to expand 5G.
At the seventh edition of the Indian Mobile Congress (IMC) in New Delhi last month, Akash Ambani confirmed that there are over 125 million 5G customers in India, out of which 70 million are Jio subscribers. The company has already covered 8,000 towns / cities in India with its 5G network, thanks to the deployment of over one million 5G cells across the country.
At the same event, Bharti Enterprises Chairman Sunil Bharti Mittal announced that the entire India will be covered with Airtel's 5G network by March 2024. He said in his inaugural speech at the event that Airtel has already implemented its 5G services in 5,000 towns and around 20,000 villages across India.
APAC Region (Including India) Will Lead FWA Subscriptions By 2030
Another highlight of Nokia's report is the rise in subscriptions of fixed wireless access (FWA) to around 271 million globally by 2030. The FWA uses wireless technology to provide high-speed internet to fixed locations, instead of relying on wired connections such as fiber optic cable. It makes it easier to cover rural areas with internet connectivity where laying down fiber infrastructure can be challenging.
"Global FWA connections will reach 271 million by 2030, and APAC (including India) will be the leading region with a total of 121 million projected FWA subscriptions by 2030," the report points out.
In India, both Airtel and Jio already have their 5G-based FWA services called the 'Airtel Xstream AirFiber' and 'JioAirFiber' respectively. Both companies announced their FWA services during the festive season in India in the August-September timeframe. As of now, both Airtel's Xstream AirFiber and JioAirFiber are only available in major cities such as Delhi, Mumbai, Bengaluru, Hyderabad, Kolkata, etc with plans to roll it out in other telecom sectors progressively.
Video Applications Largest Contributor In Global Mobile Data Traffic
The report further suggests that video applications, which contributed to 72 percent of mobile data traffic worldwide in 2020, will continue to remain a major traffic driver. In 2030, it will account for 60 percent of all mobile traffic.
To give a perspective, video applications include videos on social media platforms such as YouTube, Facebook, TikTok, and Instagram as well as from on-demand streaming platforms like Disney+, Netflix, and Amazon Prime.
Meanwhile, the traffic from social networks such as Facebook, Twitter, LinkedIn, Reddit, Instagram, Snapchat, and more will continue to contribute steadily in 2030 as in 2022 at 11 percent.