Highlights
The Xstream AirFiber can connect with up to 64 devices at a time.
Airtel is currently offering only a 100Mbps plan with the device.
Customers will have to pay a Rs 2,500 refundable security deposit to procure the device.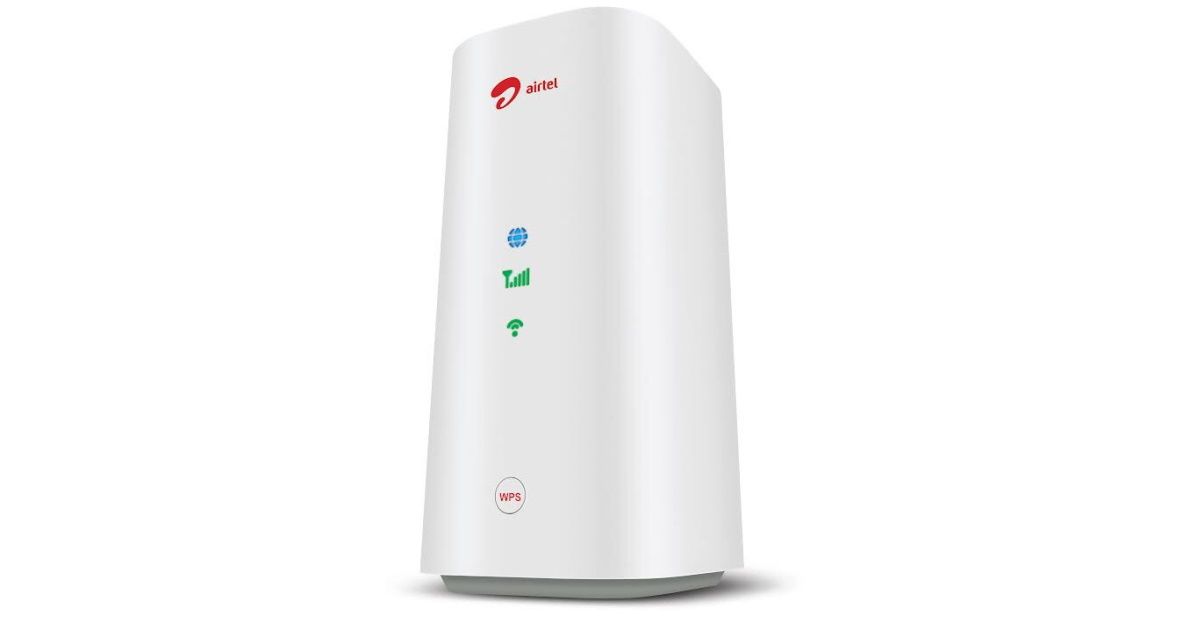 After the premature app listing last month, Airtel has officially launched Xstream AirFiber as the first 5G Fixed-Wireless Access (FWA) service in India. It has defeated Reliance Jio to take the crown. Even though Jio AirFiber was announced last year, it is yet to become available to the general public. Here is everything you need to know about Airtel's FWA offering.
Airtel Xstream AirFiber Features and Price
Airtel has kicked off the Xstream AirFiber release in the country with an official launch in Delhi and Mumbai. The FWA device has a tower-like design and offers plug-and-play functionality. It is a WiFi 6 compatible device which means customers should expect high-speed connectivity. The device will help users get high-speed internet in fibre-dark areas and help boost last-mile connectivity in both urban and rural India.
FWA will allow users to access high-speed internet connection without using wires like optical cables and copper lines. A customer will simply need to install the FWA device i.e. Xstream AirFiber at his residence. This connects to an antenna that will communicate with the nearest cell tower or base station. All other devices around the FWA device are able to connect and receive data wirelessly.
The Xstream AirFiber is capable of connecting with up to 64 devices simultaneously. These could be your smart TV, laptop, smartphone, tablet, or any other device that has WiFi support. A customer will have to pay a Rs 2,500 security deposit (refundable) to purchase the 5G FWA device. The company said it will manufacture these devices under the Make in India programme.
Airtel is currently offering only a single 100Mbps plan with the device but more should be added in the near future. This plan is priced at Rs 799 per month but will be available at a discounted price for the six-month plan at Rs 4,435. It is not confirmed but seems like customers will not have the option to opt for the monthly plan just yet.
The Xstream AirFiber device is available for purchase via Airtel stores in Delhi and Mumbai. A customer will need to download the companion Xstream AirFiber app on their smartphone. The app will have all the instructions related to the setup process. Once the setup is complete, a user can either scan the QR code on the device or enter WiFi details manually to connect to the internet.
As mentioned in the beginning, Reliance Jio also has its own 5G FWA device called Jio AirFiber under development. It has scheduled its 46th Annual General Meeting (AGM) for August 28. The company is expected to share more details about the device at the event and may even launch it officially. It is rumoured to cost somewhere around Rs 6,000 once it is released.