Highlights
The new feature is available for both iOS and Android users
Notes work like Stories but let you add emojis
You can delete or replace the music from Notes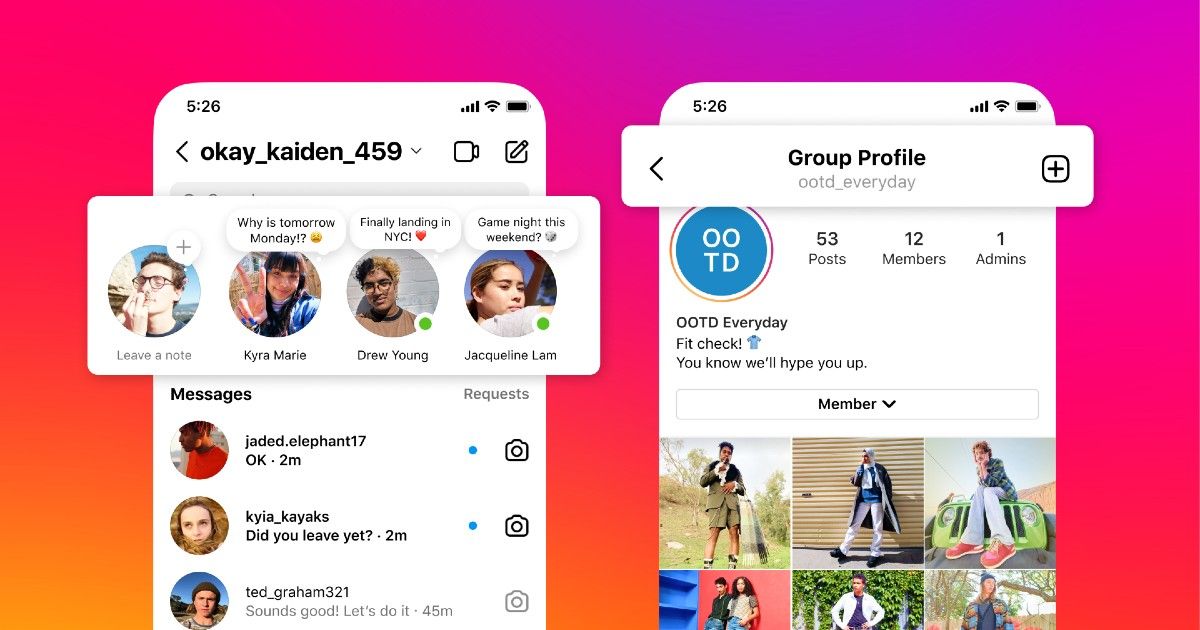 Instagram continues to bring new features for users and the latest addition to the option to add music to your status which the platform is calling Instagram Notes. Mark Zuckerberg, CEO of Meta, announced the feature on the official Meta channel recently and Notes is basically the option to add music as your profile status on the platform. Instagram gives you the option to add music of up to 30 seconds to the Notes and you can supplement that with a text or even an emoji. Here's everything you need to know about the new Instagram feature and how it works. 
What are Instagram Notes?
Notes are dedicated to the Instagram chat section, which means you won't see them on the main Instagram feed where you have the posts and Stories. Users have the option to replace the music on the Notes and also select which of their friends can see the post. Notes are available on Instagram for both iOS and Android users. Over here we are going to tell you how Notes works on Instagram and how you can add music to your Notes on the app. 
How To Add Music To Your Instagram Notes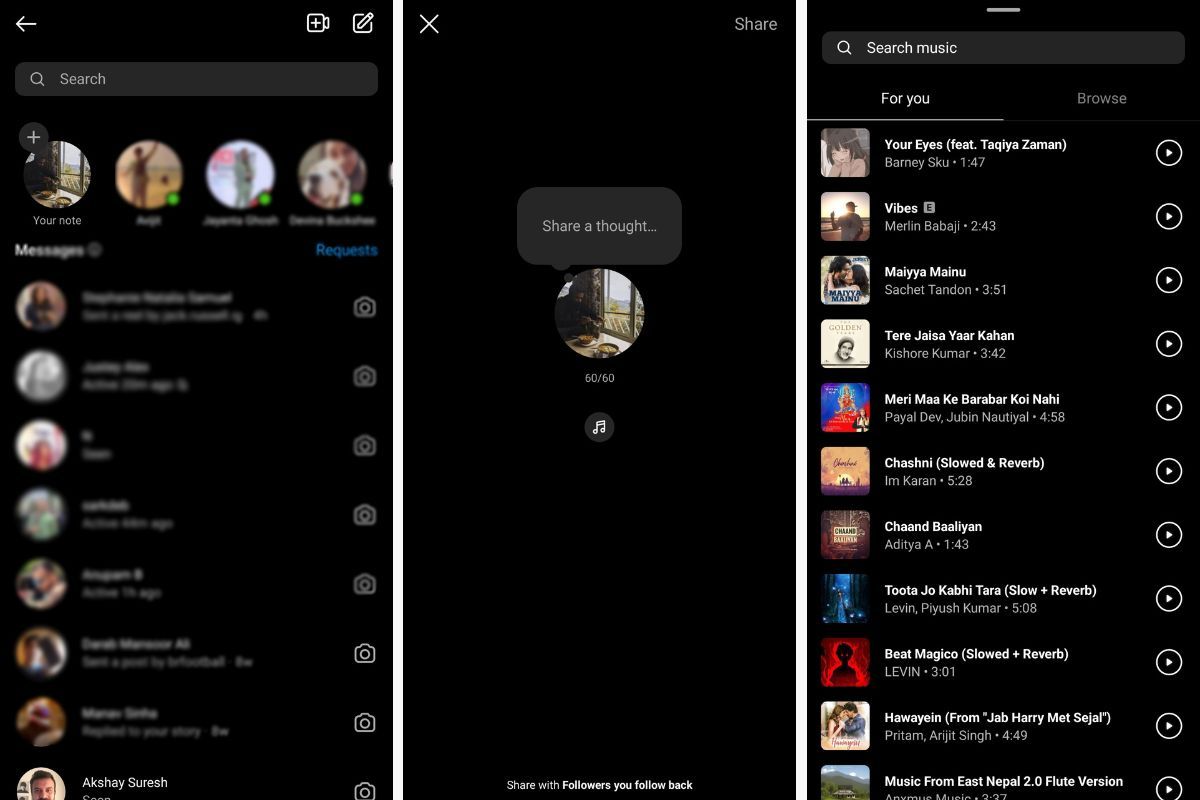 The first thing you have to do is open Instagram on your phone

Now click on the Chat icon on the top-right
Click on the profile photo with a + icon which is at the top-left
Tap on the add music button (music icon) to add a track to your Note
You can choose the track from the For You tab or browse for more options
Click on the Play button in front of the track to add the music to your Note
Now add a text or an emoji to the bubble at the top of the music icon
You can share with all your followers and those you follow back
Click on share to see it on the chat window
Instagram says the track on the Note will be for up to 30 seconds. Just like Stories, the Notes will remain active for 24 hours, after which you can add another Note. As we mentioned, Notes allows you the option to delete or replace the music from your existing Notes.