Highlights
Jio shook the industry with its untappable pricing.
Since day 1 of its launch, it has been the undisputed champion in the telecom industry.
No other player has achieved what Jio has in record time.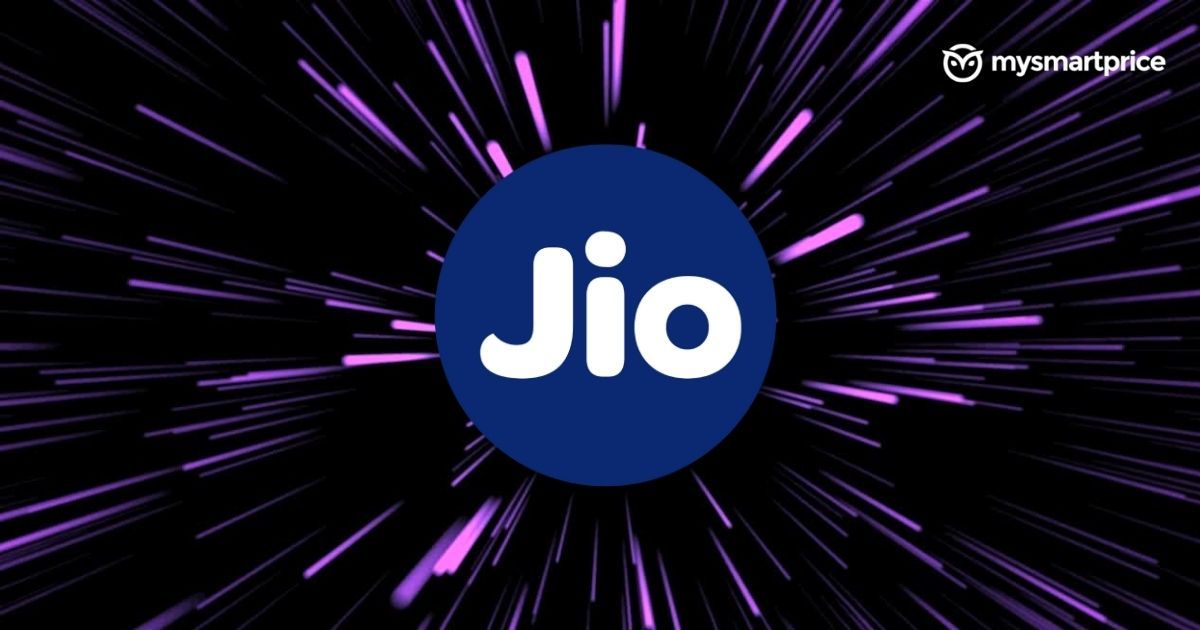 Jio was first introduced to us back in January 2016 and since then it's been 7 years of its existence in your life. 7 years is not that big of a number if we look at it but as soon as we turn towards Jio, it has skyrocketed in just 7 baby years. So much so that Jio carries 55% of the data traffic in India.
That's not it, there's a long list of achievements engraved under the name of Jio in the telecommunication sector. Since Jio is celebrating its 7th year of its journey, let's take a look at some of the remarkable achievements made by Jio over the years.
2016: Birth of Jio and First Steps
Jio was the thought that came to Mukesh Ambani's head way back in the year 2011 when his daughter Isha Ambani was home for holidays and was uploading her college submissions she was troubled by the speeds of the Internet at her home. Jio was initially launched as a beta program on 27 December 2015. It was first available to just the employees and families of RIL.
But, within less than a year, Jio launched its telecom services commercially to the masses on the 5th of September 2016. Along with the Commercially available SIM Jio also introduced their LYF-branded 4G smartphones. Within the span of 30 days, Jio reported that they had onboarded 16 million customers which was the fastest customer acquisition by any telecom.
2017: First Milestone and 4G Phone for Everyone
February 22, 2017, Jio reported to the world that it had already acquired 100 million customers in just a record 120 days of its launch which was the fastest in the world. There were queues everywhere to opt for Jio's SIM as it was giving free 4G to everyone and if not free the cheapest for sure.

Also Read: Jio Bharat 4G Keypad Phone: Sale, Price in India, Specs & Features, Comparison with Jio Phone and More
Soon after setting that record, Jio announced the cheapest 4G Smartphone available in India the Jio phone in their AGM of 2017. Jio Phone enabled the masses to taste the speed of cheap and reliable 4G services which also helped Jio to grow its customer base further.
2018: JioFi, Jio Phone 2 And 200 Million Milestone
After the huge success of Jio Phone after its first launch Jio Introduced the Jio Phone 2 which was the same Jio Phone with wider display and QWERTY keypad. It was also amongst the cheapest 4G phones anyone could have got with customized cheaper plans for Jio Phones. Jio Also launched their Portable Wifi the JioFi from which users were able to enjoy the same blazing fast speeds of Jio 4G on more than one device on the go.
The list of achievements does not stop there as Jio also won multiple awards in the year 2018. Some remarkable ones are the 'Best Mobile Operator Service for Consumers' award at the Global Mobile GLOMO Awards, and the Jio TV app won the 'Best Mobile Video Content' award at the GLOMO Awards. Jio was awarded the 'Most Innovative Company' award by the Economic Times.
Not just the ginormous awards and product launches but the year 2018 was also remarkable for Jio as they reached the milestone of 200 Million customers. This was remarkable for a newborn company like Jio while being surrounded by giants like Bharti Airtel and Vodaphone.
2019: Launch of JioFiber Internet for Every Home
In the year 2019 Jio was already thriving as one of the fastest-growing telecom companies in the world and to show its strength Jio achieved another milestone of 300 Million active subscribers. Not just that but Jio took an oath to provide cheap fiber-based home broadband called Jio Fiber nationwide enabling faster and more reliable access to the network.
JioFiber was bundled with 14 OTT apps and a Live TV set-top-box all included in its one-time payment deposit making it more attractive to the modern age users. The Set-top-box that was bundled in the package was a smart set-top-box that came with all the necessary apps pre-installed.
2020: Jio Becomes Big From Every Corner
2020 marks a year when Jio turned the entire world's head towards it and marked its presence on the globe. In the year 2020, Jio hit 400 Million subscribers and became India's first ever and the world's second company to do so.
During the year 2020, Jio also opened up its doors to investors, and in its first round, it raised a record-breaking 1.52 Lakh Carors to its funding. Making it India's one of the biggest companies ever. Jio became the talk of the town for every household and investor at this time.
2021: Jio Phone Next, Pragati OS, and Fiber Homes
In 2021 Jio forwarded its Jio Phone legacy with a new and improved Jio Phone Next which had its own Android-based Operating System called Pragati OS which was developed by Jio. Jio Phone Next was built in partnership with Google and came with a bunch of entertainment apps like Jio TV, Jio Cinema, and YouTube preinstalled.
In 2021 Jio Phone Next was not the only one that opened the next chapter, Jio Fiber which was launched back in 2019 became India's first-ever FFTH (Fibre to the Home) network adding a chapter in its journey of success.
2022: Turned 5G in Reality
In 2022 Jio dropped everyone's jaw to the ground by rolling out India's first-ever True 5G Network to the masses. Its initial rollout in Delhi and Mumbai marked its presence in 5G space and high-speed internet. Jio was giving up to 2GB/s speeds on its mobile network and that too without any extra costs and workarounds.
Users with 5G headsets were automatically prompted to get on board the 5G network in the cities where it was enabled. As an introductory offer, Jio has also offered its users unlimited 5G data at no extra cost.
Also Read: Jio 5G: Launch in India, 5G Speed, List of Available Cities, Spectrum, and More
2023: Expansion of Portfolio and 5G Network
At the time of writing in H2 of 2023 Jio has already rolled out True 5G services in 6,258 Cities in India and has become the World's NO.1 telecom with the fastest 5G rollout. Jio is not only fast at rolling out 5G but it has showcased its pace and speeds at expanding its product portfolios as well.
Jio now has Smartphones, Feature Phones, Cloud PCs, Wireless Routers, OTT services, Smart Home solutions and so is much more in its portfolio suturing its dominance in every IT sector in India. These products come at affordable prices as well making sure they are accessible to everyone.
Also Read: Jio Smart Home Services: What is it, How it Works, and More
Everything in Jio's Product Portfolio
Here's everything that is being offered by Jio at the moment.
| | |
| --- | --- |
| Product/Service | Usecase |
| Jio True 5G | Fast and Reliable 5G Network |
| My Jio | Jio's Felfhelp App |
| JioTV | Jio's Live TV Service |
| JioCinema | Jio's Entertainment Services |
| JioSaavan | Jio's In-House Music Streaming Service |
| JioFiber | Jio's FTTH Services |
| JioHome | To control everything in your smart home |
| JioBharat | World's Cheapest 4G Phone |
| JioPhone Next | Cheapest 4G VoLTE Smartphone |
| JioBook | Cloud-based PC |
| JioDrive | Smartphone-based VR Headset |
| JioFi M2S | Portable WiFi Hotspot |
Also Read: Reliance AGM 2023 Key Highlights: Jio 5G, Jio AirFiber, Jio Smart Home And More Announced
Fun Facts About Jio
When Jio was launched, it totally shocked the market and attracted a lot of criticism from market players.

Reliance Group made a major investment in laying optical fibres across the country. The network of the optical fibre is believed to be 2.5 Lakh Kilometers long and the network is spread throughout the country.

Reliance Jio doesn't offer 2G or 3G services. The company only made the investment to offer 4G services and it is kept in mind that upgrading to 5G or later technologies would not cost a bomb to Jio.

Reliance Jio is also the first company to implement e-KYC, which meant that the customer didn't have to wait for long before his SIM was activated.

The initial plan was to launch Jio in 2015 but because of operational delays, the launch was kicked to 2016.

Jio is the first telecom operator that is restricted to 4G in India.

The Reliance Jio network required an investment of Rs. 150,000 crore.

It is the largest mobile network operator in India and the third largest mobile network operator in the world with over 42.62 crore (426.2 million) subscribers.

In September 2019, Jio launched a fibre-to-the-home service, offering home broadband, television, and telephone services.

Dhirubhai Ambani worked as a petrol pump attendant while he was in Yemen.

The total count of patent applications filed worldwide by Jio is 1,120.

Among the key areas covered by these patents are 5G and 6G technologies, and Distributed Ledger Technology.
FAQs
How has Jio Revolutionized the telecom industry?
Reliance Jio transformed the telecom market in India by bringing revolutionary pricing techniques, providing low-data plans, and deploying high-speed 4G and 5G services. This resulted in higher internet penetration, lower data prices, and improved connection, all of which benefited millions of consumers. Jio's arrival forced competitors to follow suit, creating a competitive environment that fueled innovation and improved services throughout the sector, eventually transforming how people in India access and use telecom services.
Why did Jio become successful?
Jio's success can be due to its unique offers and competitive pricing. It shook up the industry by offering low-cost 4G and 5G broadband, unlimited phone calls, and free access to digital OTT services. This customer-centric strategy quickly attracted millions of users, generating network effects and compelling competitors to react. Jio's investments in infrastructure and ongoing innovation strengthened its position, elevating it to the top of the Indian telecom business.