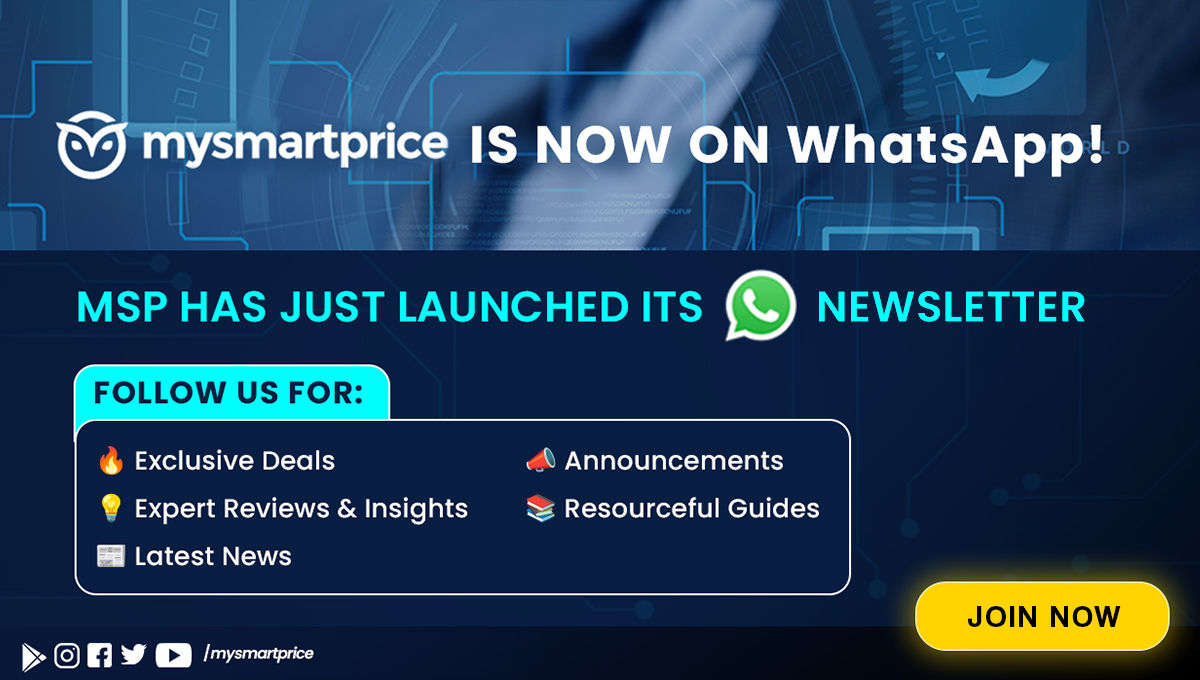 MySmartPrice is one of the leading tech publishers in India and your go-to source for all things in the world of technology and gadgets. We provide you, our dear readers, with the latest news, reviews, expert opinions, market insights, and a lot more through articles, videos, and social channels. To ensure that we can provide these updates wherever the audience is, MySmartPrice is starting its official WhatsApp channel.
Meta launched WhatsApp Channel in India last month. With MySmartPrice channel now open for all, users will be able to get updates, exclusive stories, and deal alerts, quickly.
Still wondering why should you join MySmartPrice WhatsApp Channel? Here are some reasons that will make you follow the MySmartPrice WhatsApp Channel.
Exclusive Deals:

Be the first to know about deals and offers that we've handpicked just for you.

Announcements:

Stay in the loop with updates on new features, partnerships, and services introduced by MySmartPrice.

Expert Reviews and Insights:

Gain invaluable insights from our team of experts who bring you detailed reviews, comparisons, and tips.

Resourceful Guides:

Whether you're buying your first smartphone or looking for home appliances, our guides have got you covered.

Latest News:

Get a quick digest of what's trending in the world of e-commerce, tech, and more.
So what are you waiting for? Hurry up, click the banner below, and follow MySmartPrice WhatsApp Channel right now.