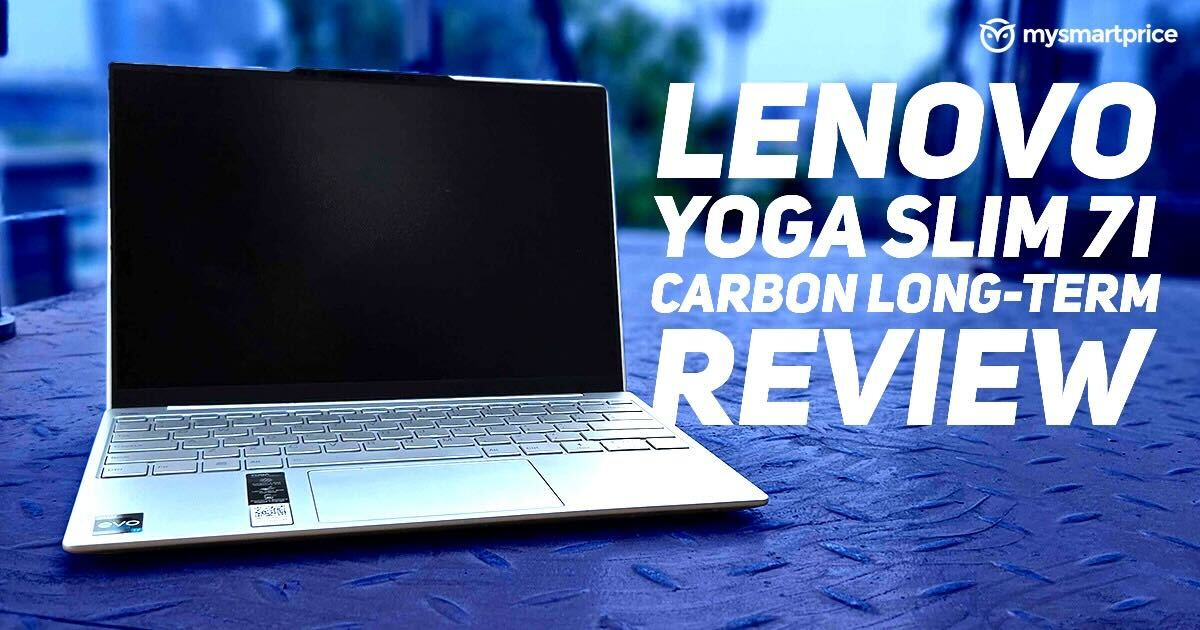 The premium ultrabooks have been there for a while, giving you the best premium design and flagship-grade performance. In this league, we have some prominent players, including Lenovo. The brand is known for providing one of the best laptop experiences in the premium category, and with the Lenovo Yoga Slim 7i Carbon, the company has elevated its standard.
The Lenovo Yoga Slim 7i Carbon is a premium ultrabook that has been making waves in the tech world for its impressive features and design. With its lightweight and sleek carbon fibre construction, powerful Intel Core processors, and long-lasting battery, the Yoga Slim 7i Carbon promises to be a reliable and efficient machine for professionals and students alike. We have been using Lenovo Yoga Slim 7i Carbon for a while now, and here's everything you need to know about this.
Lenovo Yoga Slim 7i Carbon Review: Ultra Slim and Lightweight, But with a Cost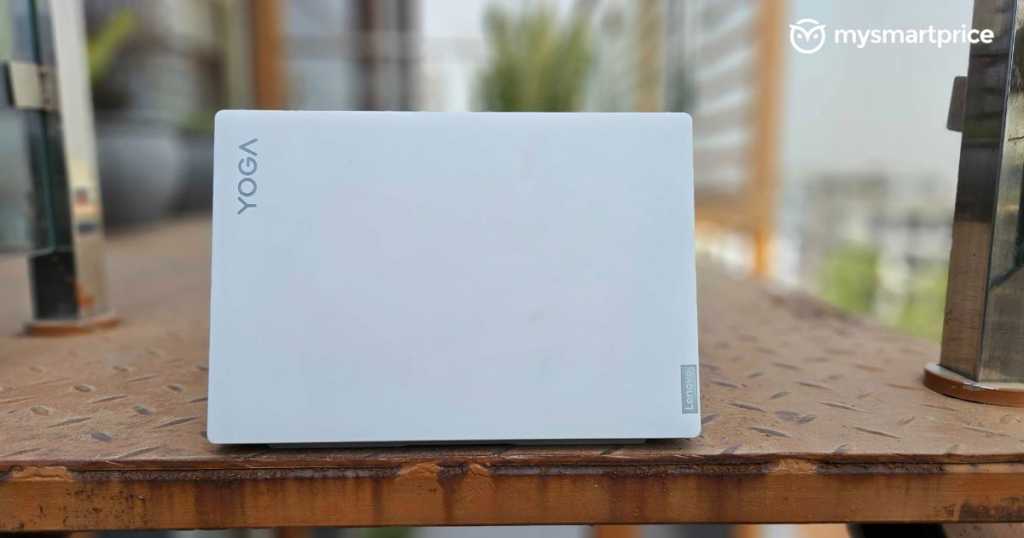 The Lenovo Yoga Slim 7i Carbon is one of the sleekest-looking laptops we have ever encountered. The laptop weighs only 1kg and is undoubtedly quite sleek with 14.8mm thickness, making it the right choice for those who want an ultrabook that can easily fit in the bag without much hassle. However, don't let the appearance fool you with a cheaper Chromebook available in the market. The laptop comes with a sturdy and premium design, all thanks to the carbon fibre lid and aero-grade magnesium chassis.
Coming to the lid, you can easily open the lid with one hand, something which is missing in some of the Windows laptops. The display is a 13.3-inch and offers slim bezels, and just above the display, you will find an IR-based camera that is used for Windows Hello login. The right side has a power on/off button, a physical camera kill switch, and a USB Type-C port, while the left also features a single USB Type-C port. This is where things get a bit complicated.
The laptop only comes with two USB Type-C ports: one is USB Type-C Thunderbolt 4 port, and another one is a USB Type-C 3.2 Gen 2 port. Lenovo gives you a bundle USB hub with a 3.5mm audio jack, a USB Type-A port, an HDMI port, and a VGA port. However, this adds another accessory to carry around, which is not someone would want. The lack of ports is one of the main issues of this laptop, and you have to live with the USB hub to show the presentation or even connect a wireless mouse. So, be prepared for it.
Lenovo Yoga Slim 7i Carbon Review: Almost Perfect Display
The Lenovo Yoga Slim 7i Carbo comes with impressive display specifications. The laptop offers a 13.3-inch 2.5K display with a 2560 x 1600 pixels resolution. It also supports a 90Hz refresh rate, 400-nits of peak brightness, Dolby Vision, 100% sRGB, and anti-glare coating. The display is not the brightest in this segment but gives a good colour reproduction.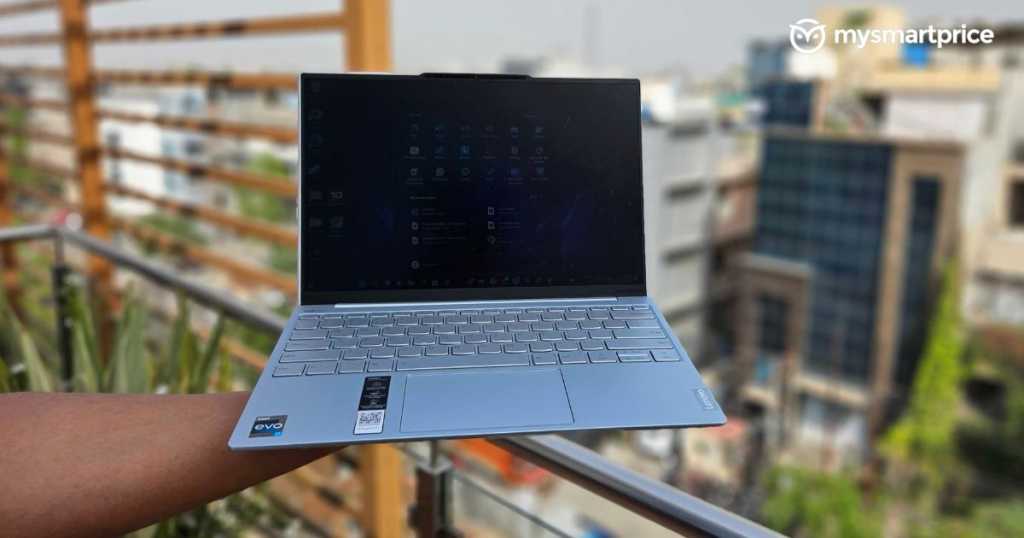 The content on the screen was sharp, and the colours were vibrant. The display's viewing angles were also good, and the higher 90Hz refresh rate gives a smooth motion, making it a delightful experience. However, we noticed some minor display issues during our review period. The screen auto brightness was unreliable in most cases as it would suddenly dim the screen brightness. We noticed this issue multiple times, so the best thing to do to fix this problem is to switch off the auto brightness mode.
Lenovo Yoga Slim 7i Carbon Review: Keyboard and Trackpad are on Point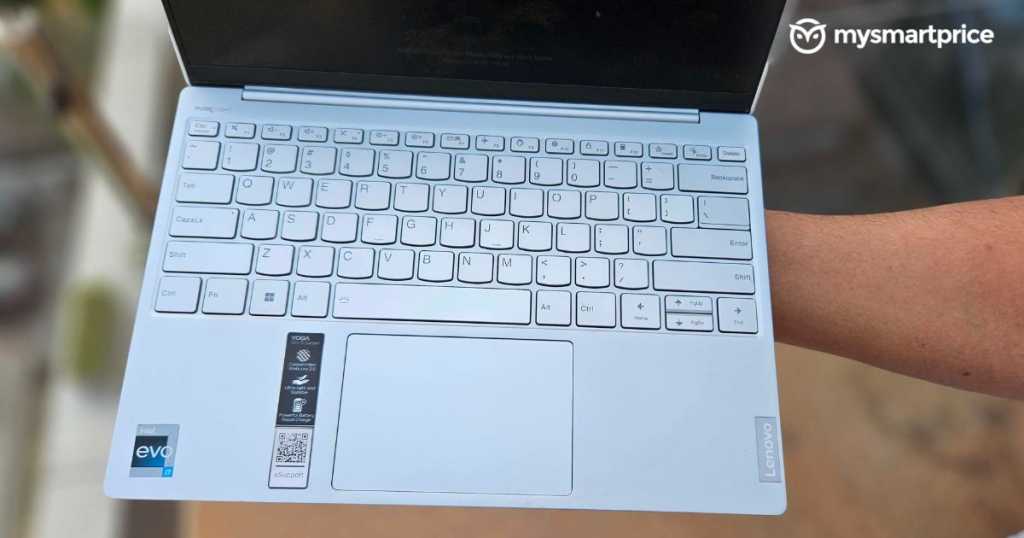 The Lenovo Yoga Slim 7i Carbon features a standard keyboard with full-sized and well-spaced keys that spans across the left and right edges of the laptop. Unfortunately, the key travel distance is 1mm, which might trouble some, especially those with big fingers. However, once you get used to it, you will find it easier to type. We used the laptop daily for a few months, and it was a good experience, though we felt the clicks were a bit shallow, which makes the longer typing experience a sore one. Moreover, the Up and Down navigation keys are a bit cramped, making them difficult to use.
The keys are also backlit; you can use the brightness by pressing Fn + Spacebar. However, the backlight is only useful in low-light conditions, and if you turn it on when the light is ample, the key's visibility is affected. Coming to the trackpad is well-sized and placed in the middle of the laptop. We didn't face many problems with the swipes and gestures. The trackpad feels sturdy, which is a good thing.
Lenovo Yoga Slim 7i Carbon Review: Top-Notch Performance
The Lenovo Yoga Slim 7i Carbon is a beast when it comes to specifications. The laptop packs Alder Lake 12th Generation Intel Core i7-1260P based on the Evo platform. It also packs 16GB of LPDDR5 4800MHz RAM and 1TB of SSD M.2 2280 PCIe storage. The Core i7-1260P chipset is reliable from Intel, delivering a good combination of power and efficiency.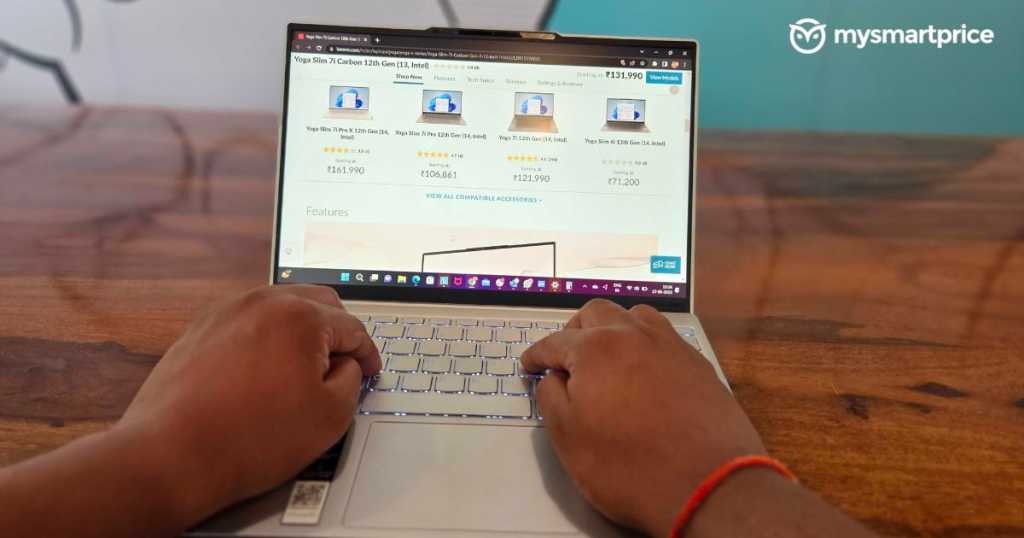 In day-to-day usage, you will find absolutely no problem while working on this laptop. Whether opening multiple tabs on different windows of Chrome or using Adobe Photoshop for lighting editing images, the laptop runs all the tasks with flying colours. It also comes with three different modes: Performance Mode, Intelligent Cooling, and Battery Saving. The performance mode, as the name suggests, gives you the proper feel of the machine. The Battery Saving mode restricts the performance and keeps the fans mostly idle. Intelligent Cooling is somewhere in the middle that provides a balanced output in terms of performance and efficiency.
This is an ultra-thin notebook, so one cannot expect some serious gaming performance from it. The company has ditched dedicated graphics to keep a light profile and gone with in-built Intel Iris Xe graphics. However, you can still play casual games like CS: Go or even Valorant in low settings.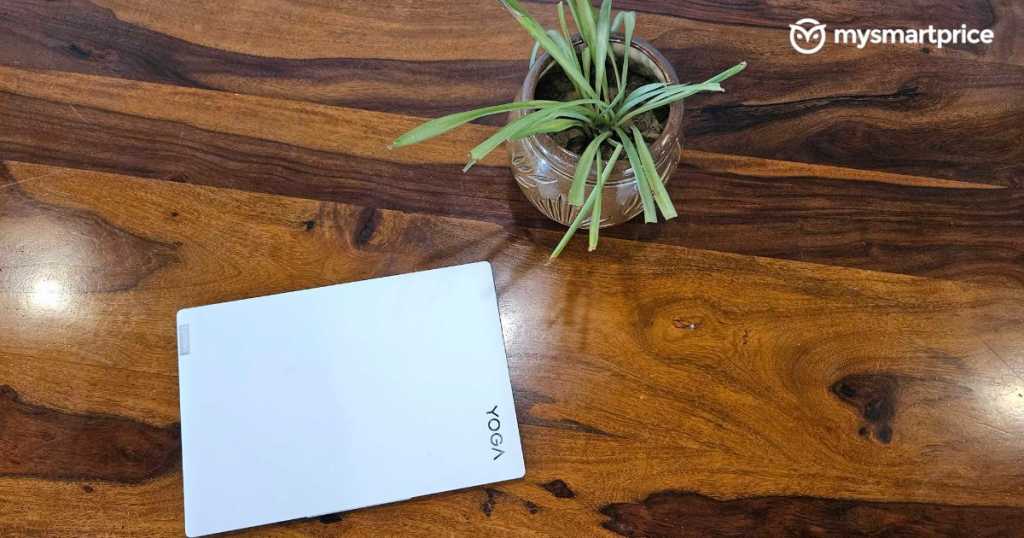 The Lenovo laptop comes pre-loaded with Windows 11 Home Edition and offers a bunch of Lenovo apps. In addition, the device offers Vantage software which is a one-stop solution to control most of the features of the laptop. The software allows you to get all the details about the laptop, memory status, and more. You can also set Eye Care mode, which eliminates the blue light, changes display temperature, and more through the application. Moreover, the app allows you to tweak performance, check battery health, and more.
The laptop also comes with a trial version of McAfee LiveSafe, which can be annoying with its random pop-up messages. The Lenovo Yoga Slim 7i Carbon also comes with a 720p webcam, which provides decent output, if not great. The down-firing speakers are loud enough to enjoy a movie or music on this laptop.
Lenovo Yoga Slim 7i Carbon Review: Decent Battery Life
The Lenovo Yoga Slim 7i Carbon has a 50.2Whr capacity and ships with a fast 65W USB Type-C charger. The battery life is probably one of the strongest points of this laptop. During our testing period, we comfortably got around 10 to 12 hours of battery life under normal usage, which included some light streaming on the internet, using a laptop for some work, and more.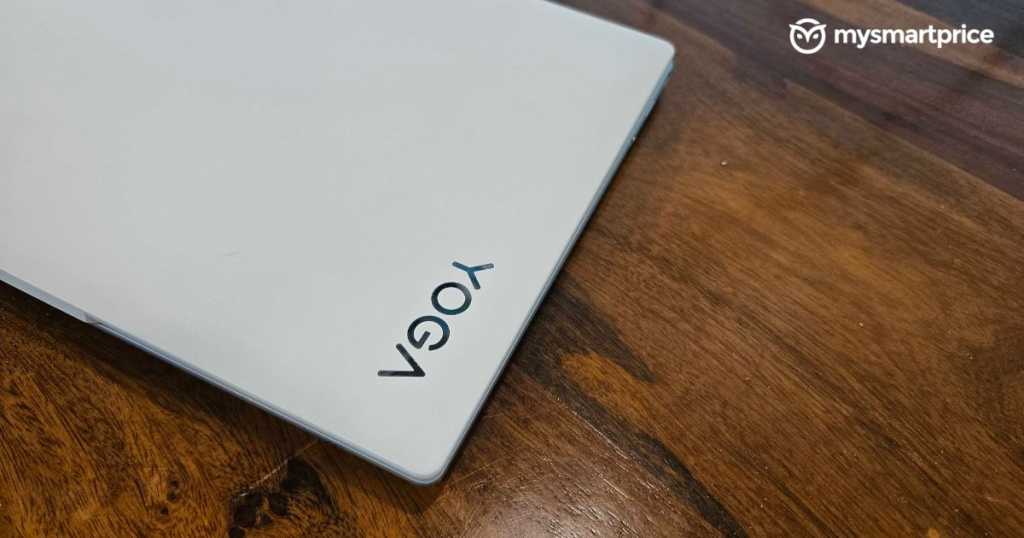 The battery also gave around 5 to 6 hours of backup for tasks like opening multiple Chrome browsers and multi-tasking between them, streaming music from YouTube in the background, and using Adobe Photoshop. The laptop also comes with 65W fast charging support, which provides almost 70 per cent of battery juice within one hour of charging. The laptop usually takes less than 2 hours to get fully charged.
Lenovo Yoga Slim 7i Carbon Review: Verdict
The ultra-thin notebooks have now become a new norm in the premium segment. Companies are trying to include all the best features and top-notch performances, and Lenovo is no different. The Lenovo Yoga Slim 7i Carbon offers an excellent example of a perfect blend of style and reliable performance. The thin and light design makes it the right choice for those always on the go. The display is crisp, and the high resolution gives a delightful experience when streaming a movie or playing casual games. The performance is excellent, and the heat management is good as well. This means you will get zero stutters or delay when doing heavy-duty tasks on this laptop.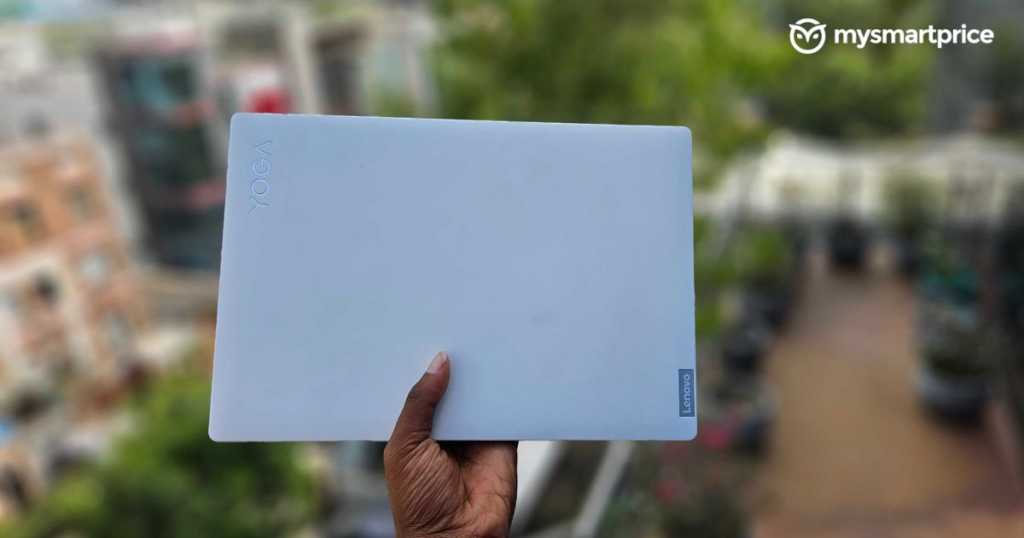 However, the laptop still lacks in giving more connectivity ports, which is more or less pretty standard in ultra-thin laptops. But, overall, it is a good package for anyone considering a premium ultrabook. Priced at Rs 1,31,990, the Lenovo Yoga Slim 7i Carbon makes a good companion, though you need to adjust certain parameters.
Lenovo Yoga Slim 7i Carbon
Rs 1,31,990
KEYBOARD AND TRACKPAD
8.0/10
What Is Good?
Ultra-thin carbon-fibre design
Premium finish
Crisp Display with 90Hz refresh rate
Top-notch performance
Bundled USB hub for additional ports
What Is Bad?
No audio jack
Limited I/O ports