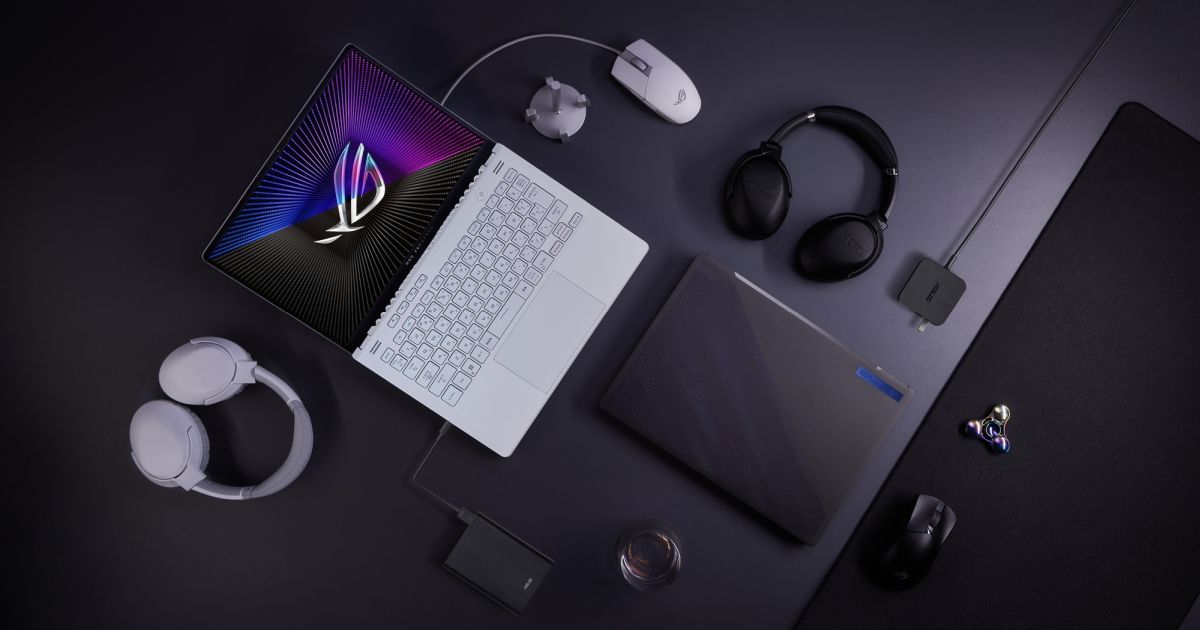 Gamers often prefer a laptop that is high on performance and can handle most of their graphics-intensive AAA titles. These devices pack more power than what other laptops for regular use can offer. AMD is one of the brands that shines in offering such power while keeping the overall asking price lower than its competition. Those familiar with AMD products are already aware of the company's Ryzen™ CPUs and Radeon™ GPUs, along with a bunch of AMD-specific features like AMD FreeSync Display and AMD SmartShift, Smart Access Memory, AMD FidelityFX™ and more.
While all these work in tandem to deliver the best balance between graphics, processing, storage etc, a majority of gamers also need their laptops to handle tasks other than gaming. The use case could be media consumption, graphics designing, video editing/rendering, or coding, but whatever the task at hand might be, a gaming-centric laptop that's powerful yet sleek can always come in handy. If you fall in this category, there are plenty of options in the market – of which we've listed the top five worthy ones!
Also read: HP Launches OMEN 16, OMEN 17, Victus 15 and Victus 16 Laptops in India with Intel Core 12th Gen and AMD Ryzen 6000 Series Processors
ASUS ROG Zephyrus G14 (2022)
ASUS, being one of the popular laptop brands in the gaming industry, has a lot to offer when it comes to sleek yet powerful gaming laptops. However, the ROG Zephyrus G14 (2022) stands out from the crowd. This gaming laptop boasts a thin, stealthy design that won't take a lot of space in your bag. Coming in Moonlight White and Eclipse Grey options, the device weighs 1.6kgs and is only 0.7-inch thick.
Starting at Rs 1,46,990, the ASUS ROG Zephyrus G14 (2022) boasts the Ryzen™ 7 (6800HS) CPU, which is a part of AMD's latest Ryzen™ 6 Mobile processor family. It also has AMD Radeon RX 6700S GPU (8GB DDR6 memory), 14-inch FHD+ anti-glare display with 100 percent sRGB and 75 percent Adobe colour gamut support, and 144Hz refresh rate with Dolby Vision HDR support. Also in the offing is 8GB DDR5 RAM (expandable), a 1TB PCIe 4.0 NVME M.2 SSD (expandable), a 720p front camera, a four-speaker system with Dolby Atmos support and a 76Whr battery. All of these are enough to get most tasks done in a speedy manner, apart from gaming.
Dell G15 Gaming Laptop
Dell is not behind in the race as it has a lovely slim design laptop that can handle both work and play for gamers on the go. The company's G15 gaming laptop has a gamer-centric design with angular cuts and a metal-like finish and comes in Phantom Grey with speckles. The laptop is 1-inch in height and is easily portable, unlike many others. The G15 costs Rs 1,03,390 and promses to deliver in the performance department.
Also read: AMD 101: What Are FidelityFX™ Super Resolution, Smart Shift, Smart Access Memory™ and Other Graphics Technologies
Both gaming and everyday tasks can be handled by AMD Ryzen™ 7 6800H CPU, which like in the ROG Zephyrus G14, is from the newest Ryzen™ 6 Mobile processor family. The CPU is complemented by NVIDIA® GeForce RTX™ 3050 GPU (4GB GDDR6 memory), 16GB DDR5 RAM, 512GB M.2 PCIe SSD, HD RGB camera for video calls, Stereo speakers with Realtek ALC3204 and 56Whr battery. For visuals, you get a 15.6-inch FHD anti-glare screen with a 120Hz refresh rate.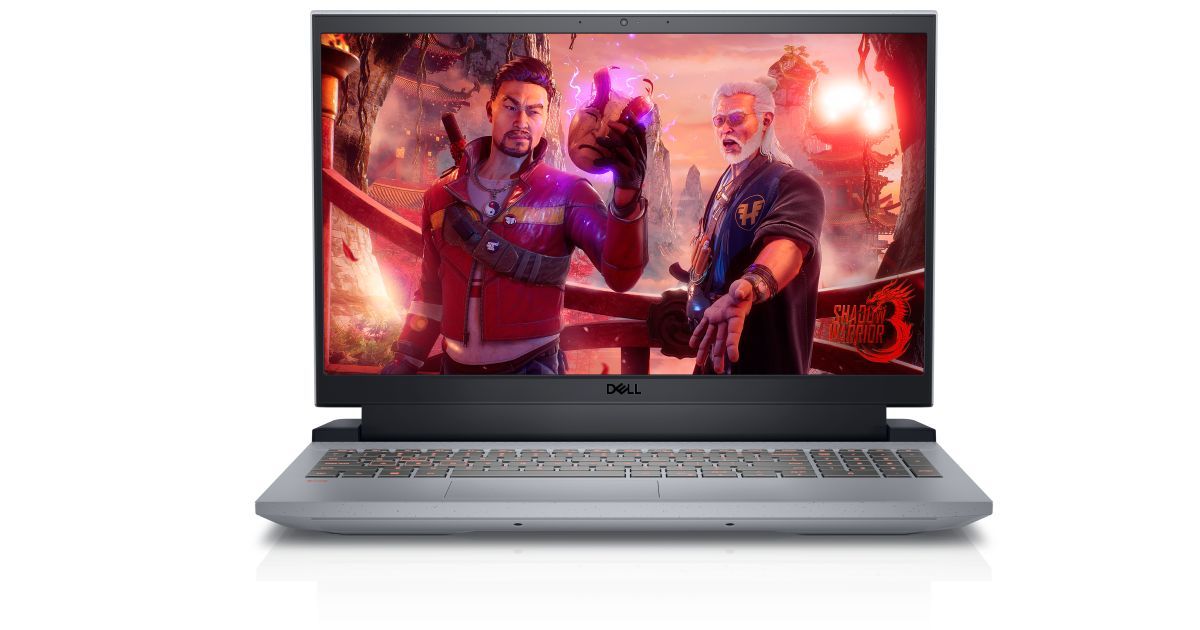 HP Victus 16-e1061AX
HP is one of the oldest and most experienced players in the market, and like others, it also has a lot to offer when it comes to gaming laptops. One of the valuable offerings for gamers on the move is the HP Victus 16-e1061AX. The laptop has a good blend of hardware that satisfies the needs of gamers and those who need a powerful yet portable machine that can handle other tasks.
The Victus 16-e1061AX is priced at Rs 97,999 and weighs 2.4kgs. This 16-inch laptop is just 0.9-inch thick, which makes it one of the most portable 16-inch laptops on the list. Sporting a simple and stealthy look, the Victus boasts AMD's Ryzen™ 7 5800H CPU with NVIDIA GeForce RTX™ 3050 Ti GPU (4GB DDR6). There's also 8GB DDR5 memory, 512GB SSD storage, 16.1-inch FHD screen with 144Hz refresh rate, dual speakers powered by B&O audio, 720p webcam, backlit keyboard and a 70Whr battery. All these specs make it an attractive offering for its asking price.
Also read: Why are AMD-powered Laptops Great for Gaming?
Lenovo Legion Slim 7 Gen 6
If you don't want to spend a lot but want a gaming laptop that can tackle everyday tasks and looks a bit different in terms of design without being too flashy, Lenovo might have the perfect device in its lineup. The Lenovo Legion Slim 7 Gen 6 looks subtle but is made of lightweight magnesium and aerospace-grade aluminium. Adding to the design is the zero-bump, 180-degree hinge. Weighing 1.9Kgs, the Legion Slim 7 is also touted as the world's lightest gaming laptop with ray-tracing performance.
For Rs 1,46,990, the Legion Slim 7 Gen 6 brings AMD Ryzen™ 7 5800H CPU, NVIDIA GeForce® RTX™ 3060 GPU (6GB DDR6), 1TB M.2 2280 SSD, 8GB soldered DDR4 3200MHz + 8GB SO-DIMM DDR4 3200MHz RAM setup, and a 15.6-inch screen. The display features WQHD resolution, Dolby Vision support, Free-Sync, G-Sync, 100% sRGB coverage and 165Hz refresh rate. You also get stereo speakers with Nahimic Audio.
MSI Delta 15 AMD Advantage Edition
If you are a gaming enthusiast or a professional player, you'd definitely have heard of MSI. The popular gaming hardware brand has been one of the top choices for pro gamers across the world. However, the MSI Delta 15 AMD Advantage Edition is one device that is sleek, has a simple look and has massive power underneath to run the most graphic-intensive titles while handling other tasks.
Also read: AMD Advantage Gaming Laptops: What Are the Benefits and Which One Should You Buy?
Costing Rs 1,39,990, the Delta 15 offers AMD Ryzen™ 9 (5900HX) CPU, 15.6-inch FHD screen with 240Hz refresh rate, AMD Radeon RX 6700M GPU (10GB DDR6), 16GB RAM and 1TB SSD. Weighing around 1.9Kgs, the gaming laptop has an aluminium build and is sturdy as well. The lightweight design also makes it easy to carry around. Adding to the list of features are Nahimic in-game 3D surround sound support, RGB backlit keyboard and built-in 2W dual speakers along with an 82Whr battery. This is pretty much everything a gamer can ask for!
However, there are other options as well besides these top 5 laptops. You can also check out HP Pavilion 5-ec2004AX, Lenovo IdeaPad Gaming 3, ASUS ROG Strix G17 (2022) and Lenovo Legion 5.