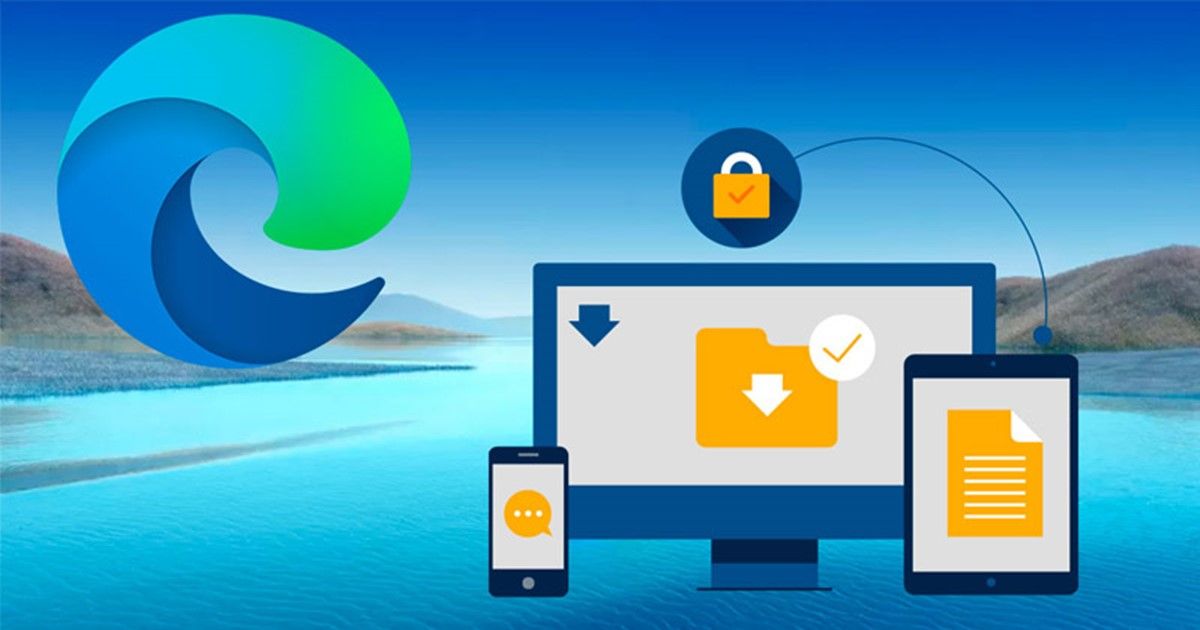 Windows 11 have this feature where you can connect your phone and receive files, and notifications on your laptop directly via the Phone Link app. Now, Microsoft is developing a new feature that will allow users to share files from one device to another. The secondary device could be a Windows 11 laptop, an Android phone, or even a Macbook.
The feature is currently under testing and was spotted first by folks at Windowslatest. The service will also allow users to operate services like Apple Music, WhatsApp, Messenger, and more on their Windows 11 laptops. Here's everything you need to know about the upcoming Microsoft Edge feature.
Chromium Edge Drop Feature to Allow File Transfer Across Devices
Microsoft is working on a Drop feature for its Windows 11 laptop and it will be limited to its in-house browser, Chromium Edge only. The Drop feature can be seen on some devices running the latest version of Windows. To access this feature, click the + icon on the sidebar and turn on the toggle for 'Drop'. Now that the feature is enabled, you can access it through the sidebar.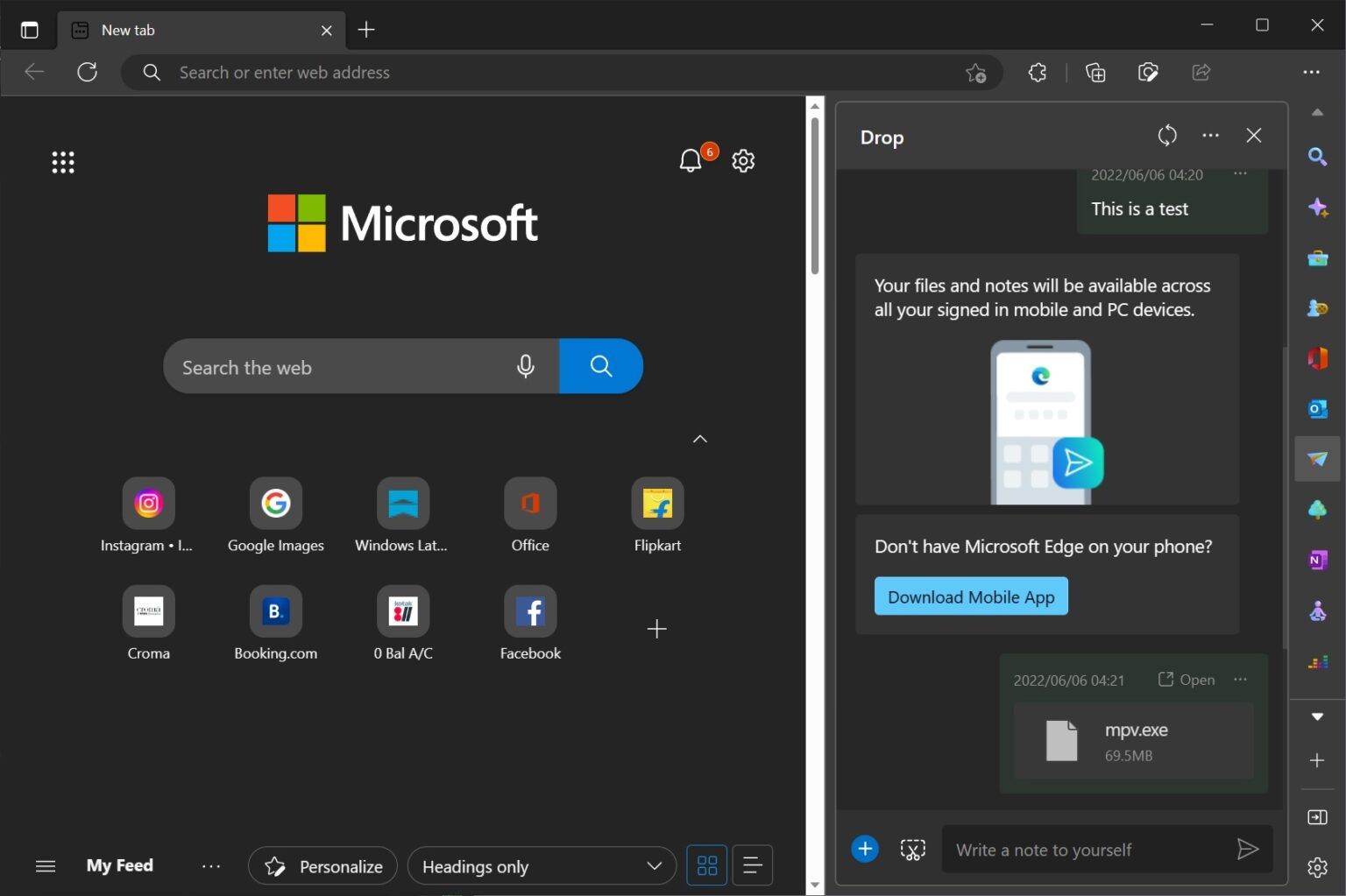 To send a file, just send it to the chatbox and it will be available to download on other devices logged in with the same account in Edge. The Drop feature allows users to share Windows files like .exe, .msu, APKs, photos, notes, and more via their laptop.
Besides sharing, the latest update for Drop allows users to capture a screenshot on a primary device and send it to another one. As seen in the below image, you can click on the screenshot icon placed right to the + button. You can capture a selected area on the screen and send it to the Drop chatbox.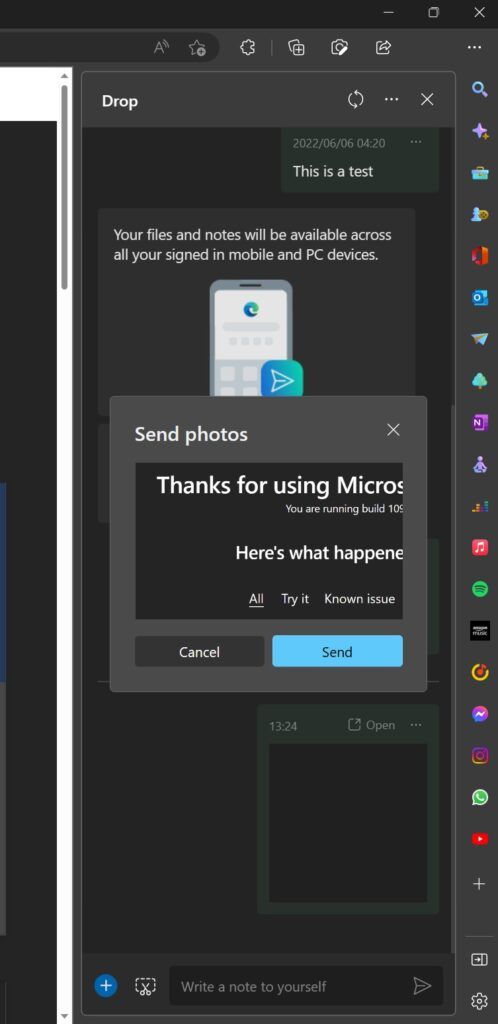 Similarly, you can use Drop chatbox to send other files like pictures, videos, etc to other devices.
How Drop Feature Works on Microsoft Edge?
The Drop feature on Edge is basically cloud storage based on Microsoft's OneDrive. Anything that a user sends on Drop is uploaded to their OneDrive and the storage is added to their account as well. If you open your OneDrive storage, you will be able to see the space taken by these files.
We have seen something similar on Telegram where you can send your file in any chatbox and download it on other devices, thanks to multi-device support. However, Telegram has free unlimited cloud storage while OneDrive is paid after 5GB count.
Apparently, we can say that Microsoft is trying to accomplish two goals with one action – promoting their in-house browser, Edge and their own cloud storage service, OneDrive.
Currently, the Drop feature is limited to Microsoft Edge browser only which means you will have to download the same browser on an Android or a Mac.
What are your thoughts on the new Drop feature in Microsoft Edge? Let us know in the comments section.