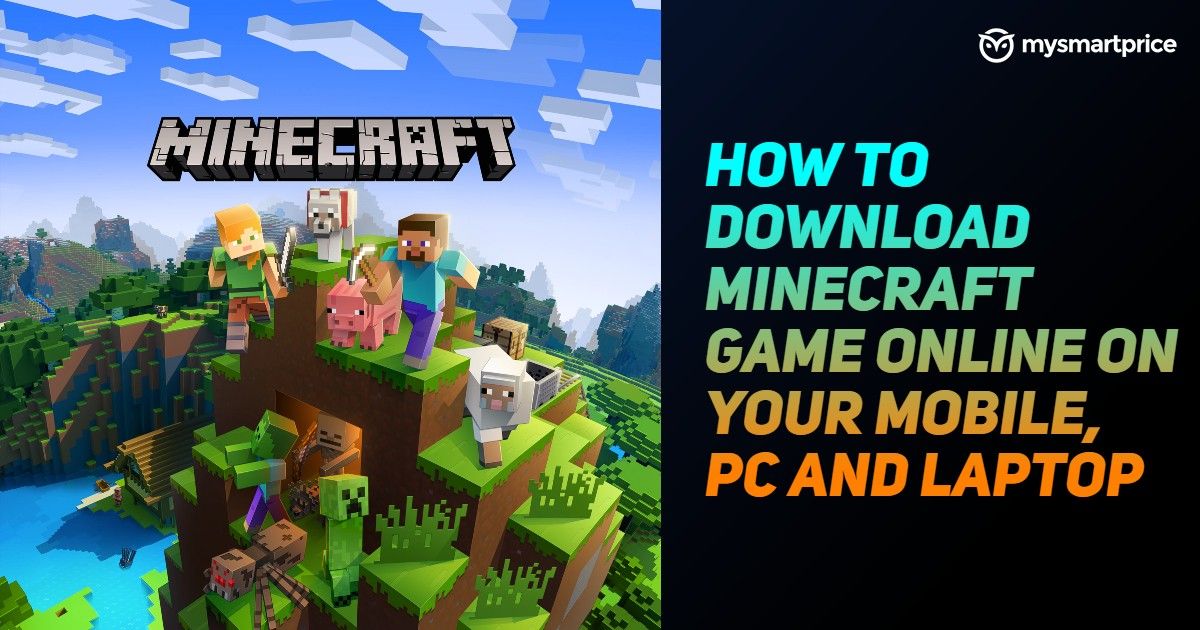 Minecraft is probably one of the most famous games around the world. The game currently has more than 126 million active players. The popular sandbox game, which is developed by Swedish developers, Mojang, allows players to show off their creativity by building a new virtual world using different types of blocks and explore untested waters. There are two types of Minecraft games available: Minecraft Java Edition and Minecraft: Windows 10 Edition. The former is particularly the popular one among the players across the globe.
Also Read: Minecraft for Android and iOS Mobiles: How to Download, Game Size, Best Servers and More
This version of the game offers new combat systems and several other features that Bedrock Version does not have. Furthermore, one of the best parts of the game is cross-platform playability. This means players on different platforms like Windows, macOS, Android, iOS, Xbox, PlayStation, and more, can play with each other. So, if you are planning to play this art-style game, here are all the details you need to know.
How to Download Minecraft Java Edition Online on PC or Laptop
You can also download the Minecraft Java Edition game on your PC or laptop. All you need to do is follow these steps:
Go to minecraft.net and click on Get Minecraft Java Edition.
Now, select Computer from the list of available platforms. You will be given options to select between Windows, macOS, and Linux. Select Windows if you are a Windows 10 user.
If you select Windows, you will be given two games to purchase: Minecraft: Java Edition and Minecraft: Windows 10 Edition. One can choose according to your need. If you are playing Minecraft for the first time, we suggest you go for the former.
Then you will be asked to choose between Starter Collection and Master Collection. The former is priced at Rs 1,674 and the latter is priced at Rs 2,724. Choose the variant and make the payment.
Now, simply download and install it on your PC and start playing it without any hassle.
How to Download Minecraft Free Trial on PC or Laptop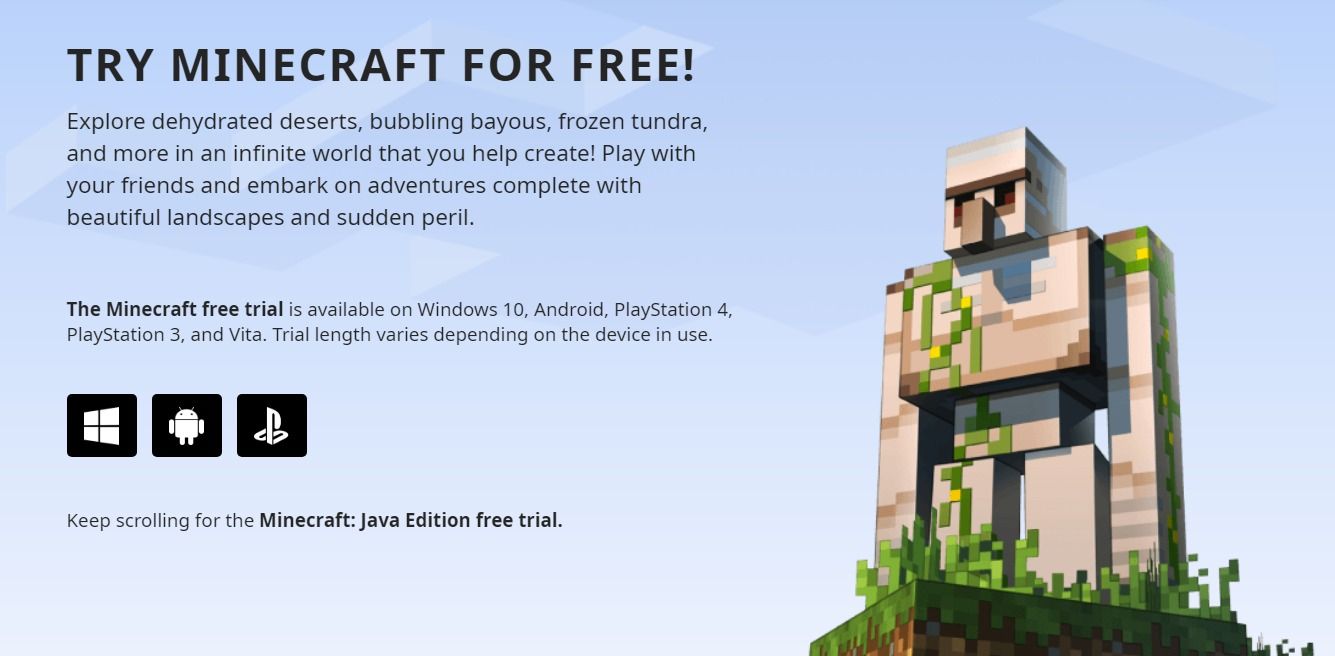 Interestingly, if you are new to this game and want to try it first, the developers give you an option to play the trial version as well. The demo version is only valid for 1 hour and 40 minutes or 5 in-game days. So, here's how you can download the trial version of Minecraft for free on your PC or laptop.
Open the browser on your PC and search for 'Minecraft Free Trial'. Alternatively, you can click on this link.
You will see three options under the Minecraft Free trial version which includes Windows, Android and Sony PlayStation. Click on Windows to download the trial version.
The website will take you to the Microsoft store, click on Free Trial beneath the purchase option and log in with your Microsoft account using email, phone or Skype.
Once done, the Minecraft installer application will be downloaded on your PC. Install the game on your computer by following on-screen instructions and start playing the demo version.
Also Read: GTA 5: How to download GTA 5 on PC and Android smartphones from Steam and Epic Games store?
How to Play Minecraft Online for Free on PC or Laptop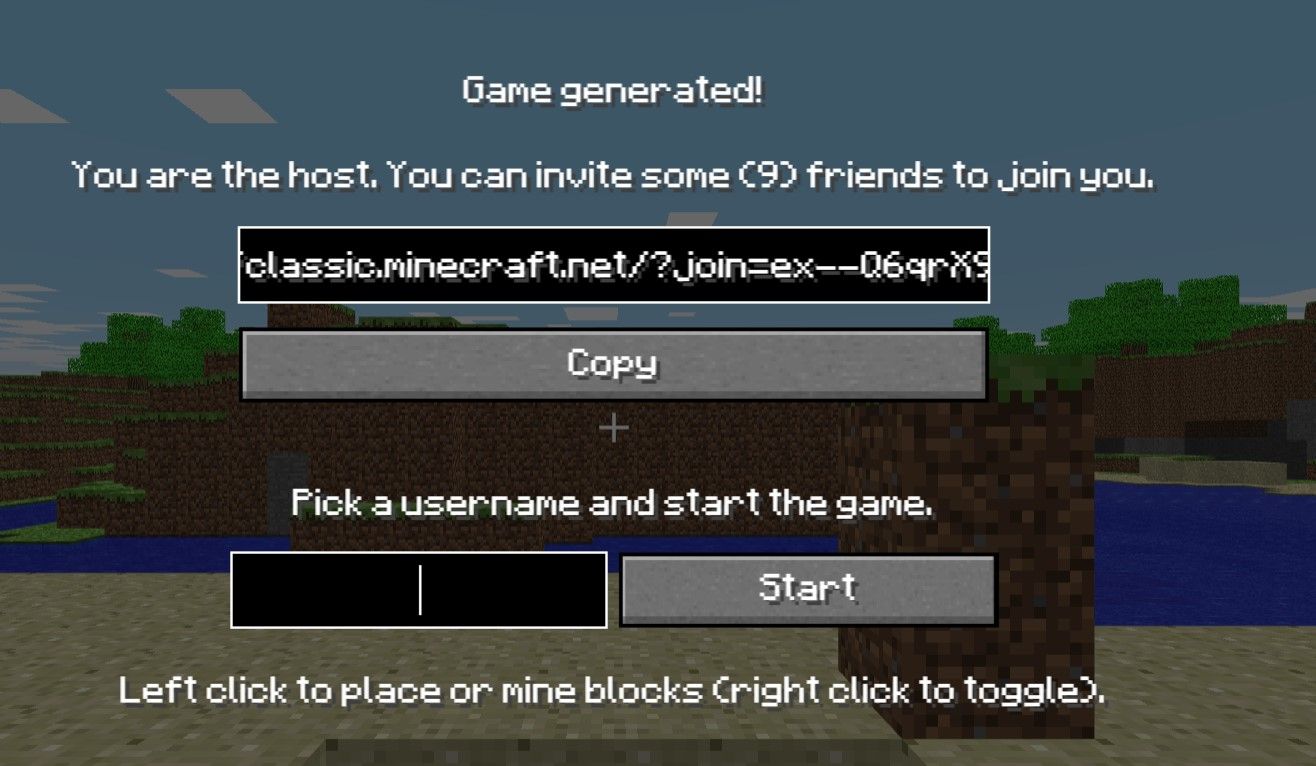 What if we tell you that you can still play Minecraft for free without needing to download or purchase the game. Mojang has recently released the earliest version of the game which was launched in 2009. The game can be played on the browser and it comes with just 32 blocks to build along with all original buds and the old interface. All you need to do is go to https://classic.minecraft.net/ website. The website will then ask you to enter a username and press on Start to start playing the Minecraft Classic edition for free on your browser.
Minecraft Java Edition PC System Requirements
The best part about Minecraft is that it can run on almost all the PCs that have at least 4GB of memory. Here's the complete list of Minecraft Java Edition minimum system requirements and recommend system requirements:
Minimum system requirements
Operating System: Windows 10 or higher
CPU: Intel Celeron J4105 or AMD FX-4100
GPU: Intel HD Graphics 4000 or AMD Radeon R5
Memory: 4 GB RAM
Recommended system requirements
Operating System: Windows 10 or higher
CPU: Intel i5-6500U or AMD A8-6600K
GPU: NVIDIA GeForce 940M | AMD Radeon HD 8570D
Memory: 8 GB RAM
How to Download Minecraft Game on Android and iPhone
Minecraft is available for download from both Apple App Store and Google Play Store. Minecraft is not a free game and one needs to purchase it before downloading it on your Android or iOS device. The game comes with some interesting features including Creative Mode that comes with unlimited resources. Then there is a survival mode in which users need to craft weapons and armour to fend off mobs. The game also supports multiplayer mode and one can play with up to 10 friends cross-platform. Here's how to download the game from Google Play Store or Apple App Store.
Open Google Play Store or Apple App Store on your smartphone and search for 'Minecraft' or click on these links – Android, iOS
You will see the game with developer Mojang. Mind you this is a paid game and it cost Rs 650 on Play Store and Rs 599 on Apple App Store.
Purchase the game from the store. After making a successful payment, click on the Install button.
The game will be downloaded on your smartphone. One can simply open the game to start exploring the virtual world of Minecraft.
Also Read: What is 'Among US' Game, How to Download and Play on Android, iOS Phones and PCs (mysmartprice.com)
Minecraft System Requirements for Android
As per the company, the following are the minimum system requirement to play Minecraft mobile game on your Android smartphone:
OS – Android 5.0 or above
Storage Space – At least 1GB
Interestingly, the company has not revealed the RAM requirement for the Minecraft Mobile game. However, it is safe to assume that the phone should have at least 2GB of RAM to run it smoothly.
Minecraft System Requirements for iOS
For iOS, the system requirements are also quite basic:
The download size for iOS is around 358.5MB in size, which means it is important to keep at least 500MB of storage free on your iOS device to play the game smoothly.
How to Check and Update Minecraft Game Manually on Mobile and PC
Although Minecraft latest updates are automatically downloaded and installed on your device, this is not the case all the time. Sometimes you need to manually look at the new updates and download them by yourself. So, here are some easy ways to check and update Minecraft game manually.
How to Check and Update Minecraft Game Manually on Mobile?
In order to check and update the game manually on your Android or iOS, follow these steps:
Go to Google Play Store or Apple Store.
Now, go to the Minecraft game which you have downloaded on your device. You can check it under My Apps in Play Store.
Click on the 'Update' button, if it is available and the game will be updated to the latest version.
How to Check and Update Minecraft Java Edition Game Manually on PC?
Here's how you manually check for updates of Minecraft on your PC:
Open Minecraft Launcher on your PC.
On the right side of the 'Play' button, you will see 'Latest Release'
Download and install the new update on your PC.
How to Download Minecraft Maps and Add them to the Game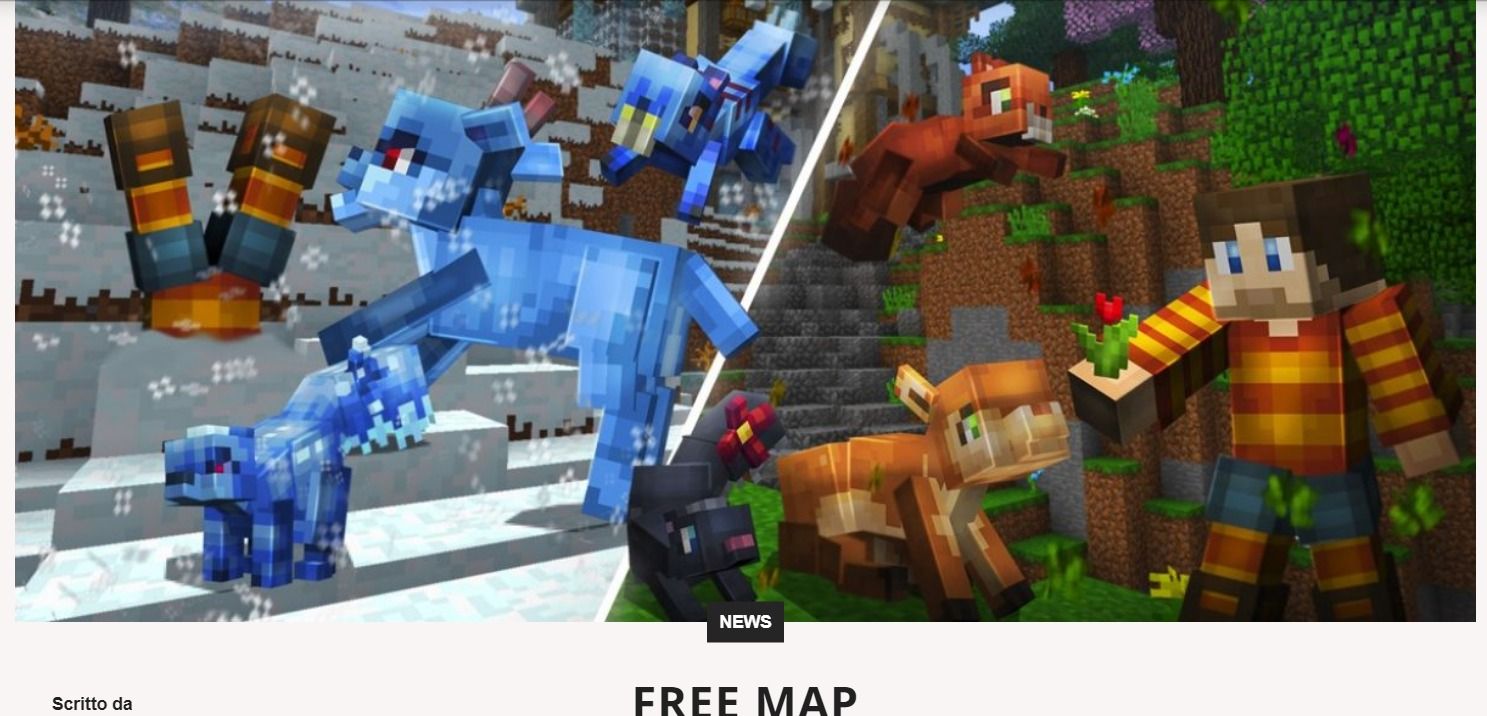 There are a plethora of downloadable maps that are available for Minecraft. There are different types of websites that allow you to download different maps for the game. You can go to minecraftmaps.com and look for some great maps that offer some interesting features. You can select the desired map from the website and download it. However, make sure that the map is compatible with the current version of the game. Once it is done, follow these steps:
Download and unzip the map to your desktop screen.
Now, press the Windows + R key to open the Run menu and enter %appdata%.minecraft. Press enter.
In your Microsoft folder, you will find a folder that is named as 'saves'. Click on that folder to open. You will see the names of the existing worlds.
Grab the map you unzipped on your desktop and simply drag and drop the whole folder intor the 'saves' folder.
Now, open the Microsoft Launcher and start 'Minecraft'. Select the single-player option and there you will the new map.
Click on 'Play Selected World' to play the newly downloaded map on Minecraft.
Frequently Asked Questions (FAQs)
What are the Different Versions of Minecraft?
Minecraft has different versions and modes. The first one is known as Minecraft Classic. This is basically a free version of Minecraft with limited gameplay. One can explore the world of Minecraft and can play with up to nine friends. The next one is the Bedrock version. This version allows players to do everything on Minecraft. The Minecraft Bedrock Edition is cross-platform compatible, meaning that one can play it on PC, consoles, and mobile devices. Moving on, the next one is Java Edition. There is not much of a difference between Bedrock and Java Edition. The only difference here is that you can only Minecraft Java Edition on PC, Mac or Linux. Then there is Pocket Edition, which is a mobile platform for the game. It is available for both iOS and Android users and offers some basic gameplay. Lastly, we have Minecraft Education Edition. This is basically meant for children to learn different things like maths and more.
What is the Download Size of Minecraft Java Edition on PC?
The download size of Minecraft Java Edition is about 525MB. However, this is without different worlds, resource packs, data packs, or additional versions. The game generally takes about 1GB of storage on your PC.
Where can I download Minecraft for PC?
Users can download Minecraft: Java Edition and Minecraft for Windows (aka Bedrock Edition) from Microsoft Store on Windows PC. You can open Microsoft Store on your system and search for Minecraft. One then needs to buy the game and click on Download to install it on your PC or laptop.