Highlights
Minecraft, one of the best-selling video games, has recorded a new milestone after Mojang sold more than 300 million copies.
Minecraft has hit the 200 million copies sold mark in 2020, and another 100 million in three years is a big, impressive achievement.
The adventurous block-building video game is one of the best-selling games of all time, only being topped by the classic puzzle game Tetris.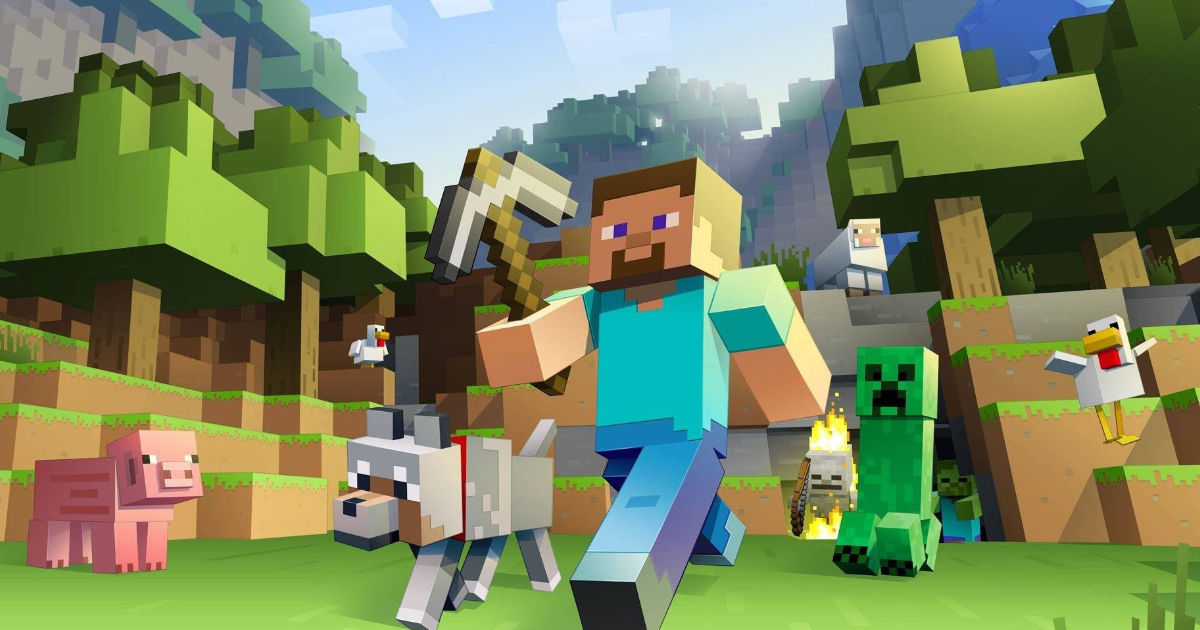 It has been nearly 15 years since Minecraft launched and we do not need to describe its exceeding popularity. Much to add to its popularity, the game has now marked history by reaching a remarkable 300 million sold copies milestone. However, Tetris (1984) arguably remains the best-selling video game of all time with 520 million copies sold around the world.
The announcement was made on October 15 at Minecraft Live 2023, a yearly livestream event that involves not only news and community updates but also an exclusive voting session. The recorded number of sales also includes both digital and physical copies of the game.
Minecraft, One of the Best-selling Video Games, Has Sold Over 300 Million Copies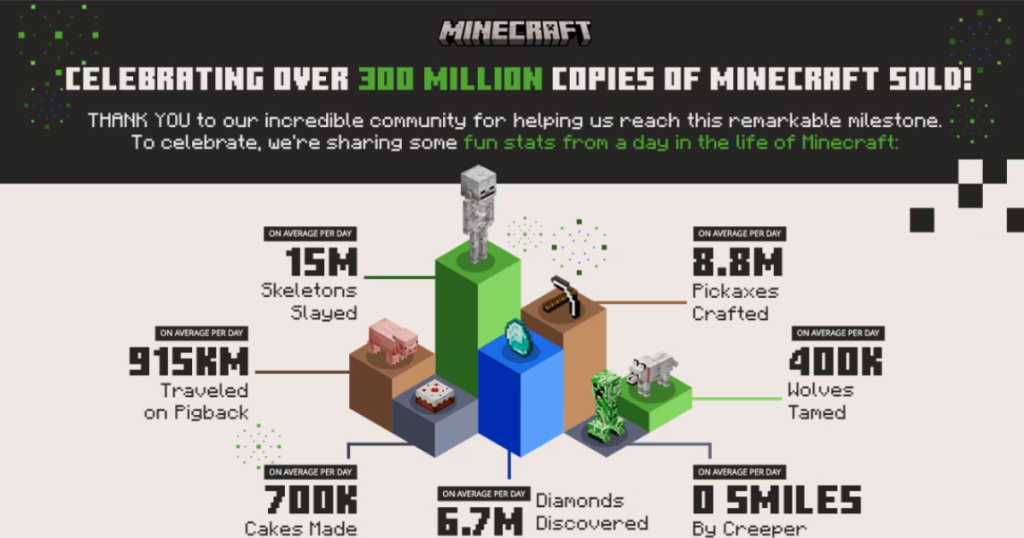 Ahead of its 15th anniversary, Mojang Studios, the creators behind the sandbox exploration and building game Minecraft, has also released a blog post on its official website stating that they have crossed 300 million copies sold. The developers also revealed additional player activity statistics, such as the fact that an average of 15 million skeletons are slayed each day and 6.7 million diamonds are retrieved each day.
We'll be making a 🎂 to celebrate! pic.twitter.com/uYfPMg8JXn

— Minecraft (@Minecraft) October 16, 2023
This milestone is especially remarkable because Minecraft is the first solo video game release – not calculating extended editions or upgrades – to sell as many copies. The only other game that has come close to Minecraft is Rockstar Games' Grand Theft Auto 5, which has sold over 185 million copies and has increased in popularity in the decade since its debut.
Minecraft continues to get regular updates and content releases, with a new Star Wars-themed update on the horizon. The game's popularity is primarily due to its wide range of appeal across different ages, with both children and adults able to explore Minecraft's randomly created environments in solo or co-op mode. Over the previous ten years, it also became a favourite spot for streamers, which led Minecraft to greater fame.
Markus Persson, a Swedish game programmer, developed Minecraft in 2009 with Java. On November 18, 2011, the entire version of the game was made available to the public. Persson, popularly known as "Notch," stepped down and Jens "Jeb" Bergensten took over the game's development and Jeb released the full version of the game in November 2011. Microsoft acquired Mojang Studios in 2014 for $2.5 billion along with the ownership of the Minecraft intellectual property.
Minecraft users from all around the world may establish communities and play online with each other. Minecraft has steadily grown in popularity. Minecraft content on YouTube surpassed 1 trillion views in 2021, making it the most popular game on the platform.
---
MSP Gaming is the gaming arm of MySmartPrice. We are a one-stop destination for everything gaming. Join our community for regular tournaments and stay updated about the gaming ecosystem – https://bit.ly/msp_gaming_community