Highlights
Nodwin Gaming, in partnership with Rooter, has announced BGMI Champions Cup with Rs 27 lakhs prize pool.
Rooter announced an underdog tournament, titled Rooter Underdogs with limited slots, and the top 4 teams will qualify for BGMI Champions Cup.
BGMI Champions Cup will feature 32 teams (28 invited+4 qualified) and set to kick off from 21 June.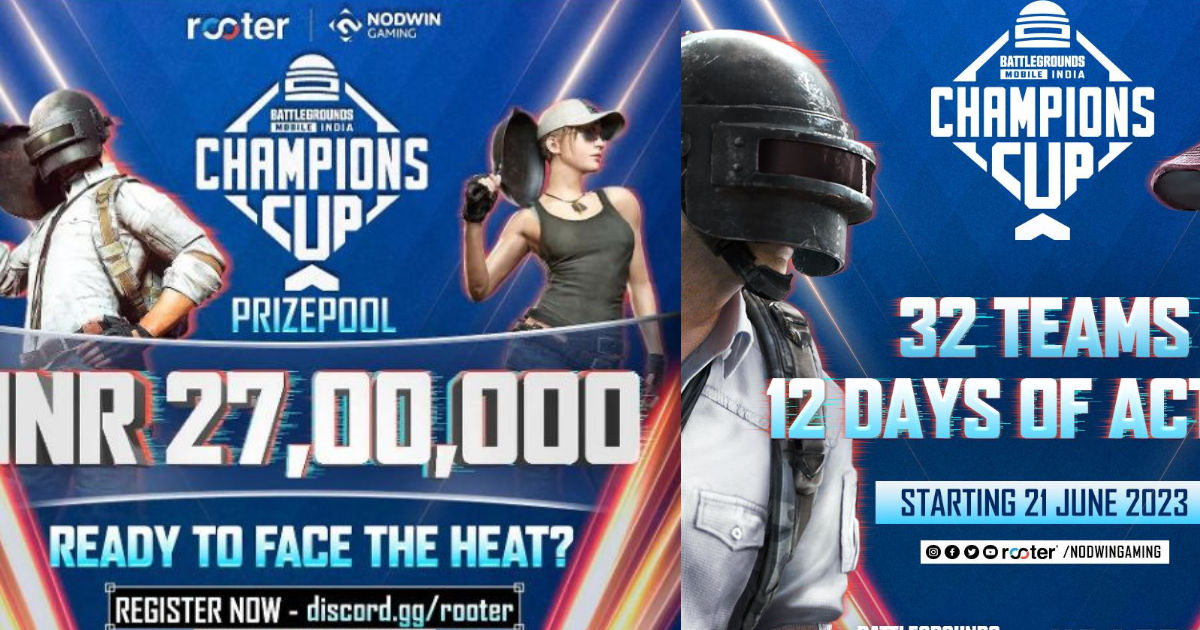 Nodwin Gaming has created a trademark with Battlegrounds Mobile India for the BGMI Masters Series which was the first esports tournament to be televised in India. With the relaunch of BGMI, tournament organizers have started to conduct new events with hefty prize pools. It's been just over 15 days since BGMI has re-released, the cumulative prize pool of tournaments crossed Rs 1.5 Crores.
Nodwin Gaming, in association with Rooter, a renowned gaming and esports content platform, have announced a brand-new tournament, titled BGMI Champions Cup with a humongous prize pool. Here is everything announced so far about the BGMI Champions Cup.
Also Read: MSP Gaming Partners With Streaming Platform Rooter to Provide Recognition for Underdogs in Esports
Rooter Announced a BGMI Underdog Event: Top 4 Teams Qualify for BGMI Champions Cup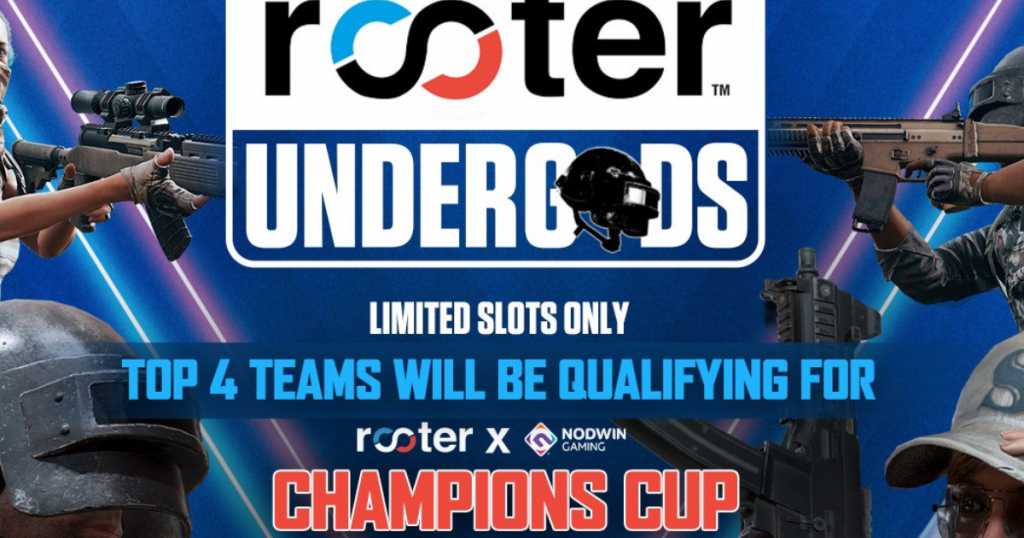 Nodwin Gaming and Rooter took it to their social media handles to announce BGMI Champions Cup. The tournament is announced with a massive prize pool of Rs 27 lakhs, which is the highest prize-pooled tournament since BGMI relaunch. BGMI Champions Cup will become the new major tournament in terms of prize pool after the ongoing Skyesports Champions Series (BGMI) which features Rs 25 lakhs prize pool.
The tournament is set to feature 32 teams which includes 28 invited teams and 4 qualified teams. Rooter also announced the Rooter Underdogs event in which underdogs can participate and qualify for BGMI Champions Cup to play against India's top teams. This is the first event for underdogs since the game's relaunch which provides a chance to play against India's top squads.
2 Major announcements for BGMI lovers❤️
Presenting ROOTERxNODWIN BGMI Champions Cup, with 28 invited & 4 qualified teams play against India's top BGMI squads!🌟

Register at:🔗https://t.co/ChxwHSjcew

Ready to #FacetheHeat?🔥

Presented by @rootersports @NodwinGaming #BGMI #BGM pic.twitter.com/K6mS6IIFre

— NODWIN Gaming (@NodwinGaming) June 13, 2023
Players should note that there are limited slots in the Rooter Underdogs event and the registrations are now closed as the slots are completely filled. The tournament organizers have not revealed many details about the event except the prize pool and number of participants. BGMI Champions Cup schedule, format and prize pool distribution is yet to be announced.
BGMI Champions Cup is scheduled to start from 21 June. Considering previous tournament, we can expect that 32 teams will be split into four groups, with eight teams each. As the tournament will run for 12 days, it can be expected that the event takes place in two-stages: Semi-Finals and Grand Finals, where the semi-finals will follow a round-robin format with top 16 teams advance to Grand Finals.
If it takes place in three stages, quarter finals will be added and 32 teams will participate in a round robin format with 24 teams qualifying for the Semi-Finals. In semi-finals, 24 teams will be split into three groups with eight teams each and compete in a round-robin format. The top 16 teams will make to the Grand Finals. We will update this article once more information is revealed.
Also Read: Union Government Set to Ban Betting Apps and Addictive Games, Only 3 Types of Games to be Allowed