Highlights
Opera Browser has started rolling out the free VPN service on iOS.
The feature has been available on the Android app since 2019.
The company has also features a couple of more new features on the iOS app.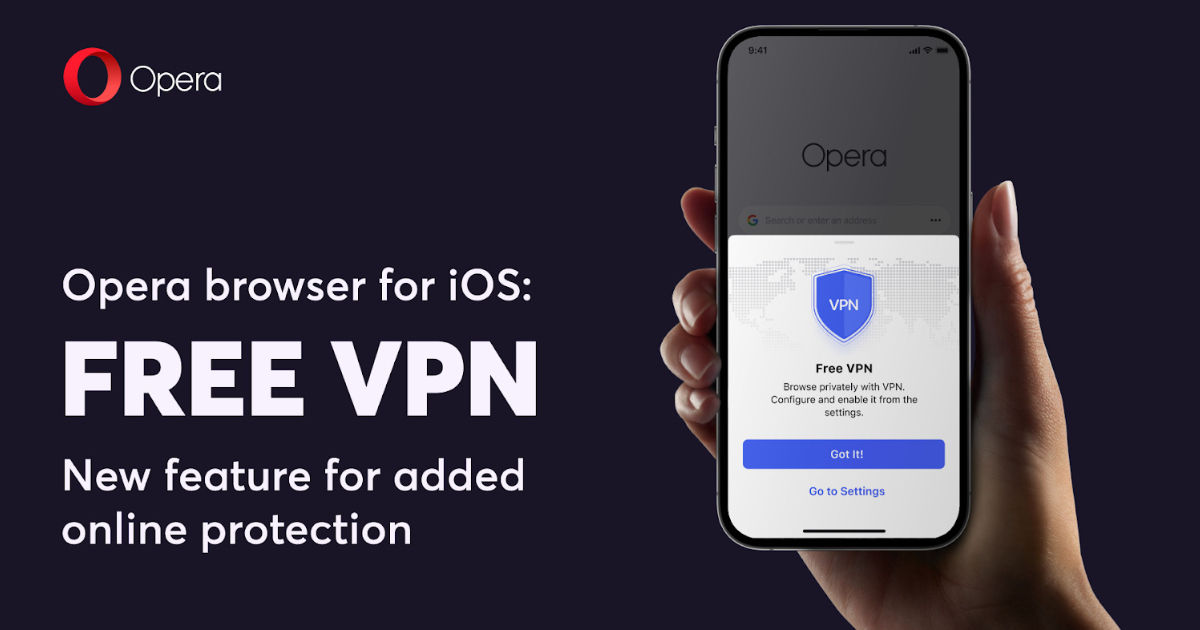 Opera, one of the popular web browsers worldwide, has announced a free virtual private network (VPN) service worldwide for its iOS users. The feature is finally available for iPhone users as Android phone users have had access to Opera's free VPN since 2019. While it has taken a while, the rollout makes Opera the world's first and only browser to offer free VPN on iPhone. Users can now access free VPN on Mac, Windows, Linux, Android, and iOS.
Users on iOS who have just got access to Opera's free VPN do not require any sign-up or transaction details to use the service. Users can simply tap the toggle in the main menu to enable or disable VPN services.
Why Free VPN on Opera Browser Might be Useful for You
Opera has started rolling out its free VPN service to iOS users. Users need to update their apps to ensure that they have received the free security feature. The update is being rolled out in a phased manner. In case you are on the latest update and not have yet received the feature, it is likely that the company might make it available for you in the coming days.
A VPN service comes in handy for various reasons. First and foremost, using a free VPN service ensures that your activities are not tracked online. The privacy feature encrypts the data and adds a layer of security to your existing network. Other users cannot track your location either as VPN services often mask your IP address. If someone is actually tracking your location, they can be easily spoofed via VPN.
Another benefit of using a reliable VPN service is getting access to content or websites that are blocked by your Internet service provider (ISP) or it is not available in your country. Once the VPN toggle is enabled, the server acts as your virtual location, letting you get access to content in that region.
To find the free VPN option, users need to tap on the hamburger icon at the bottom right corner of the app, tap on Settings and look for VPN. Opera revealed that users, along with its free VPN service, will have toggles for ad-blocking and private modes as well.
The features could help the company gain some more active users in the market, which is currently dominated by Google Chrome. There are many more browsers, such as Edge, Firefox, Tor, Apple Safari and Brave.
The company has also released another feature called Bookmarks. The feature allows users to better organise their online lives, and combined with Speed Dial, users have quick access to important sites.
There is also a new Live Score feature that displays the latest updates on the browser's home page. The company revealed that its browser supports Apple's Intelligent Tracking Prevention to block tracking cookies, and Opera's Cryptojacking Protection to safeguard against device resource hijacking for crypto mining. What are your thoughts about Opera's free VPN? Let us know in the comments below.