Highlights
WhatsApp is working on redesigning the emoji keyboard for quite some time.
The new layout makes it easier to switch between emojis, GIFs, and stickers.
WhatsApp's new emoji keyboard is currently available only for Android beta testers.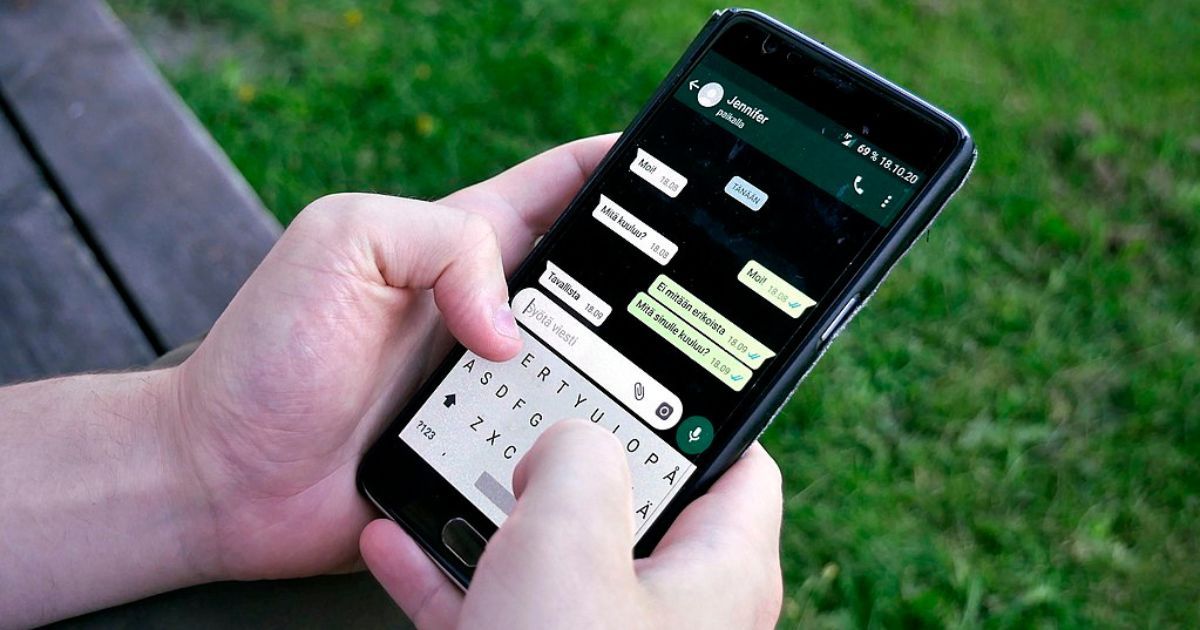 WhatsApp is gearing up for the release of a new and redesigned emoji keyboard. The change has been under development for quite some time and has now been made available to Android beta testers. The latest WhatsApp beta also brings Community Settings that give more control to community administrators. Let's have a closer look at both of these new features.
Redesigned WhatsApp Emoji Keyboard: What Has Changed?
The redesigned WhatsApp emoji keyboard is available with WhatsApp beta version 2.23.12.13 on Android. It can be downloaded for free from the Google Play Store but since it is a gradual release, you may not see the new design right away. The only way to see if it is available for you is to install/update to the latest beta, go to any individual or group chat and open the emoji keyboard.
The new WhatsApp emoji keyboard has three tabs at the top. These tabs are meant for emojis, GIFs, and stickers. This change makes it easier to switch across the three sections as compared to tapping precisely on tiny icons on the emoji keyboard available to stable version users. As for browsing emoji categories, that section has now been moved to the bottom.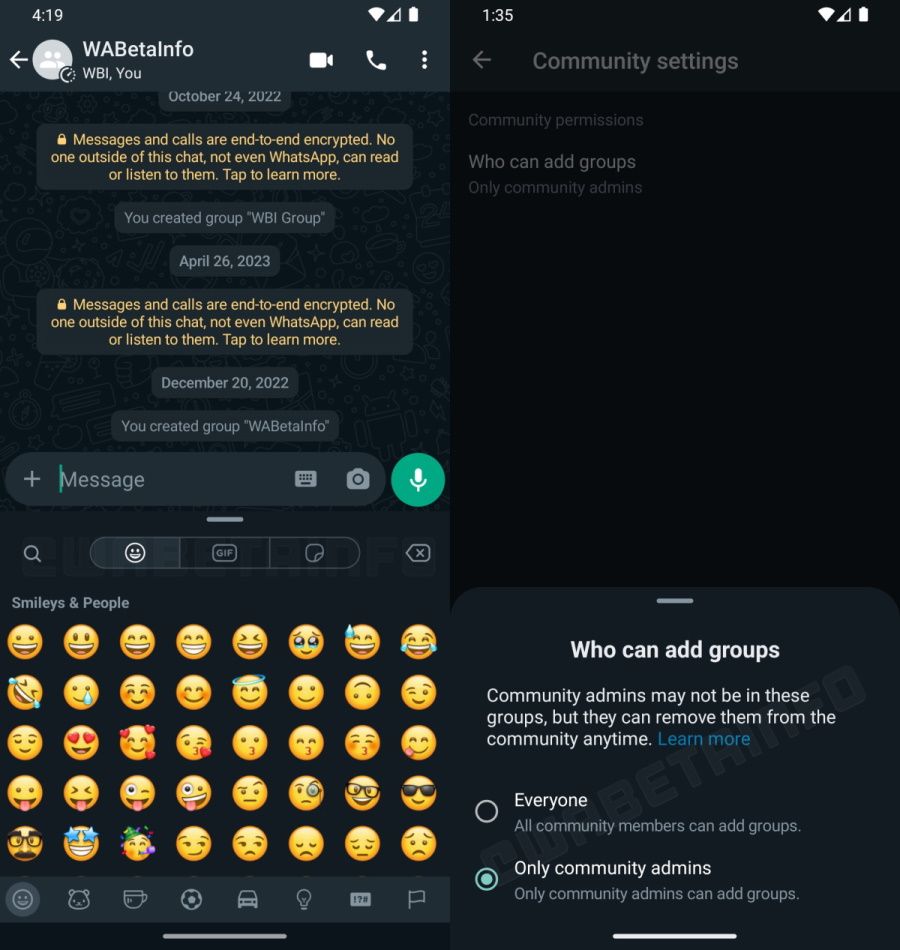 The second change in the latest WhatsApp beta is related to Community. The team has introduced Community Settings which currently has only one setting. It lets community admins decide who can add groups to the community. They can choose between only community admins and all community members. If the latter is chosen, all members of a community will be able to add groups even if they are not admins.
In other news, WhatsApp is working on letting users share HD-quality images with each other. This is also a beta release but is undoubtedly a much-needed feature. WhatsApp currently compresses the image resolution before sending which ruins the whole photo. The only workaround for this is to share images as a document but with native HD quality support, it will become a lot faster and more convenient to share images in high resolution.
A user will have to choose whether they want to share an image in Standard Definition (SD) or High Definition (HD). All high-quality images will have an HD tag next to them so that recipients can easily recognize them. This is beneficial for users with limited or slow data connection as they can then choose to download HD images later when they have more or faster data.